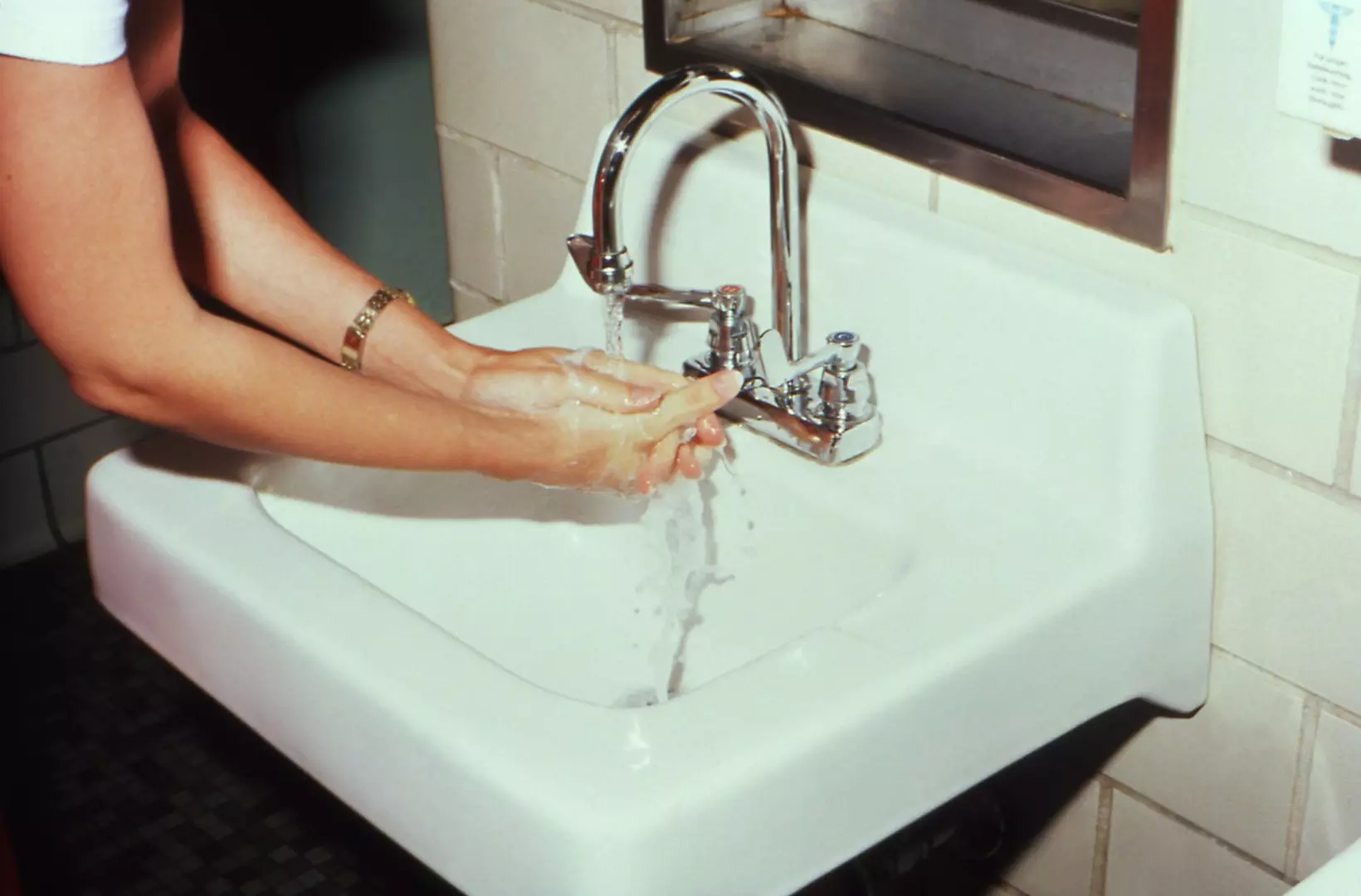 Workplace hygiene involves personal hygiene and general cleanliness in the office.
The business owner's primary duty and legal responsibility are to develop hygiene practices, while employees have to ensure personal cleanliness. Since employers and employees spend most of their time at work, they must contribute towards maintaining good hygiene and sanitation.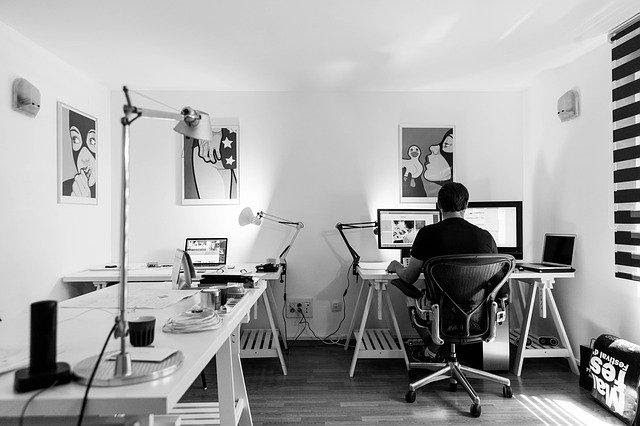 High hygiene levels contribute to the image of your business, as it leaves a lasting impression on clients, potential customers, suppliers, and visitors. When your workplace adheres to hygiene standards, it prevents the spread of bacteria and viruses, prevents illnesses, reduces absenteeism, and increases productivity. Here are workplace hygiene tips every business should follow.
1. Use the Right Janitorial Supplies
When cleaning within your business premises, focus on eliminating dirt, debris, grime, grease, bacteria, and any other unwanted elements that pose health hazards to anyone within the vicinity. To maintain a healthier overall work environment, avoid toxic products that can be harmful. It's important to have the right janitorial supplies to keep your business clean.
When shopping for safety and janitorial supplies, ensure you check the ingredients to buy effective, non-toxic supplies. Commercial cleaning supplies are meant to give good results while ensuring a sanitized environment. Still, some of them may contain unhealthy elements that can cause allergic reactions, eye and skin irritation, and breathing issues. Consider looking for healthier commercial products that are organic and safe.
2. Provide Hand Sanitizers
In most workplaces, sanitizers are only present in the bathrooms, but germs are everywhere. Consider mounting sanitizing stations around the office walls to keep your employees healthy and clean, especially during flu seasons and other more serious outbreaks. This will save time, as employees won't have to keep going to the bathroom each time they want to sanitize.
3. Keep the Work Environment Clean
A clean environment is key when trying to achieve a hygienic workplace. Keep the office clean and sterilized at all times and encourage your employees to sanitize their hands, machines, laptops, and all the devices they use. Encourage your employees to keep their workspaces clutter-free and sterilized.
4. Set Aside Eating and Drinking Areas
Setting aside a specific area for food and drinks can be difficult, especially for small businesses. If you can't find space, give incentives to your employees to eat out to ensure general work area cleanliness, eliminate food odors, stains, and avoid damaging office equipment due to spills.
5. Designate Garbage Disposal Areas
With an efficient garbage system, all unwanted substances can be disposed of. Ensure disposal units are set up at strategic positions around the office, visible to everyone but away from employees' workstations. This ensures that junk doesn't accumulate around the office and contains odors within a specific area. Find ways to manage and reduce wastes and implement them. If your company produces large amounts of waste, consider finding ways to manage and control it. Choose the waste to recycle and the one to dispose of.
6. Create a Cleaning Schedule
If you don't have a cleaning service, create a cleaning schedule depending on your staff. If your business is small, you can have a modest cleaning schedule two to three days a week. However, desks should be cleaned daily.

Alternatively, you can hire a professional cleaning company for expert cleaning services. Hiring professional services ensures that every nook and cranny of your office is always clean and disinfected. They'll use the right tools, equipment, products, procedures, and techniques to ensure cleanliness and avoid any damages from using the wrong tools or supplies. Hiring a cleaning service gives your workplace a professional look that boosts visitors and clients' first impression. It also prevents illnesses and promotes employee comfort.
7. Educate Your Employees
Don't assume all your employees know best hygiene practices. It's up to you to organize training sessions to educate them on matters of hygiene and why it's important. Some of them need to be reminded of the need for regular sanitization. Set hygiene rules and regulations that everyone within your organization should adhere to.
The ideal training program you choose for your employees should include hygiene standards, including grooming, health conditions, and the impact of their habits and behavior on good hygiene. A company policy should be made to ensure new employees get hygiene training and refresher training is organized a few times a year.
8. Pay Extra Attention to the Kitchen and Bathrooms
If you have a kitchen that all your employees use, ensure it's always sterilized and ready for use to keep away germs, as kitchens are highly susceptible to germs and contamination from food spills and leftovers. The bathrooms are also filled with germs and should be kept clean and sterilized to eliminate them. Besides keeping only soap in the bathrooms, provide paper towels and hand sanitizers. It's also important to ensure that your bathrooms are designed with proper hygiene in mind, starting with the installation of standard toilet dimensions that make it easy to clean and disinfect.
Additionally, eliminate the chances of germs transfer by installing automatic no-touch soap dispensers. Consider introducing no-touch paper and linen dispensers for hand drying, lowering recontamination risks.
9. Allow Sick Days
Whether it's a flu or any other outbreak, sick employees shouldn't be allowed in the work area as this may lead to the spread of germs and viruses. Encourage sick days to avoid the spread of germs that may risk other employees getting sick.
10. Assess Risks
Before laying down any cleanliness policies, assess your space to know and prioritize areas of concern. Find the areas that are more prone to clutter, dirt, spills, and other factors affecting employee health and safety. Ensure proper ventilation for these areas and prioritize their cleanliness and sanitation.
11. Install Antibacterial Hygienic Door Handle Covers
Antibacterial hygienic door covers use silver ion technology to kill bacteria deposited onto the surface by users. It eliminates cross contamination among users by ensuring that the door handles are clean to touch for all users. They are visually appealing, quick, and comfortable to handle as it requires no chemicals or changes on the door structure. They are ideal for washroom and communal area doors and other areas that require high hygiene standards.
Endnote
Maintaining workplace hygiene can be challenging, especially without the necessary measures and precautions. Set hygiene rules for everyone to follow, boosting employee happiness, improving workflow, and increasing productivity.