All great projects start with an ordinary idea in the head and a desire to change the world around for the better.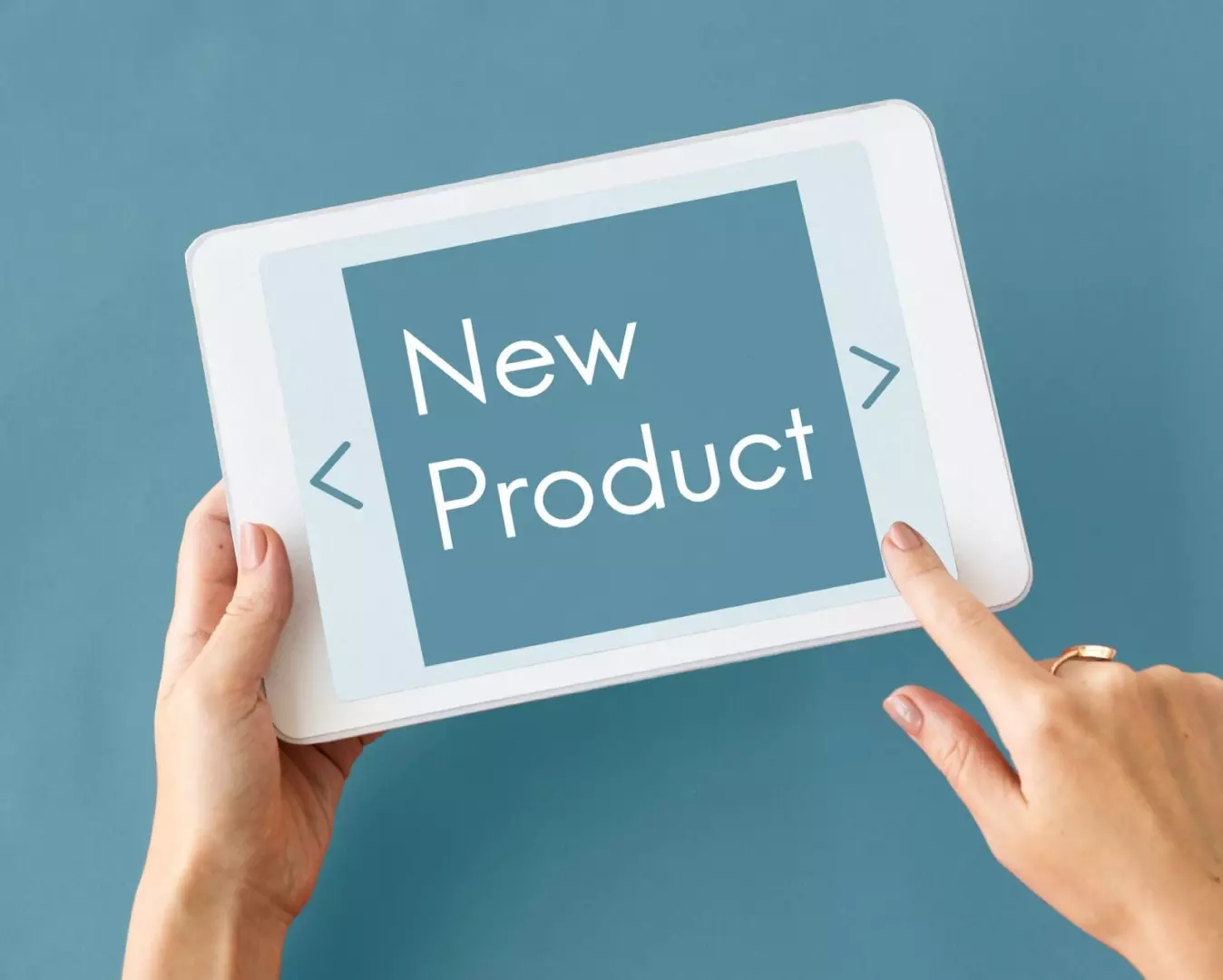 The creators of Tesla wanted to implement a car that would be functional and simple and not harm the environment.
However, few people think about what a complete development process companies have gone through to become successful and global as we know them now.
Nonetheless, we should not forget that one idea is not enough for the project to become at the top of popularity. According to statistics, in 2021, only 1 out of 10 startups will succeed, thanks to the correct product development process. Therefore, the suitable investment in your future project will be to research the right strategies for building a successful project.
What is a New Product Development Process?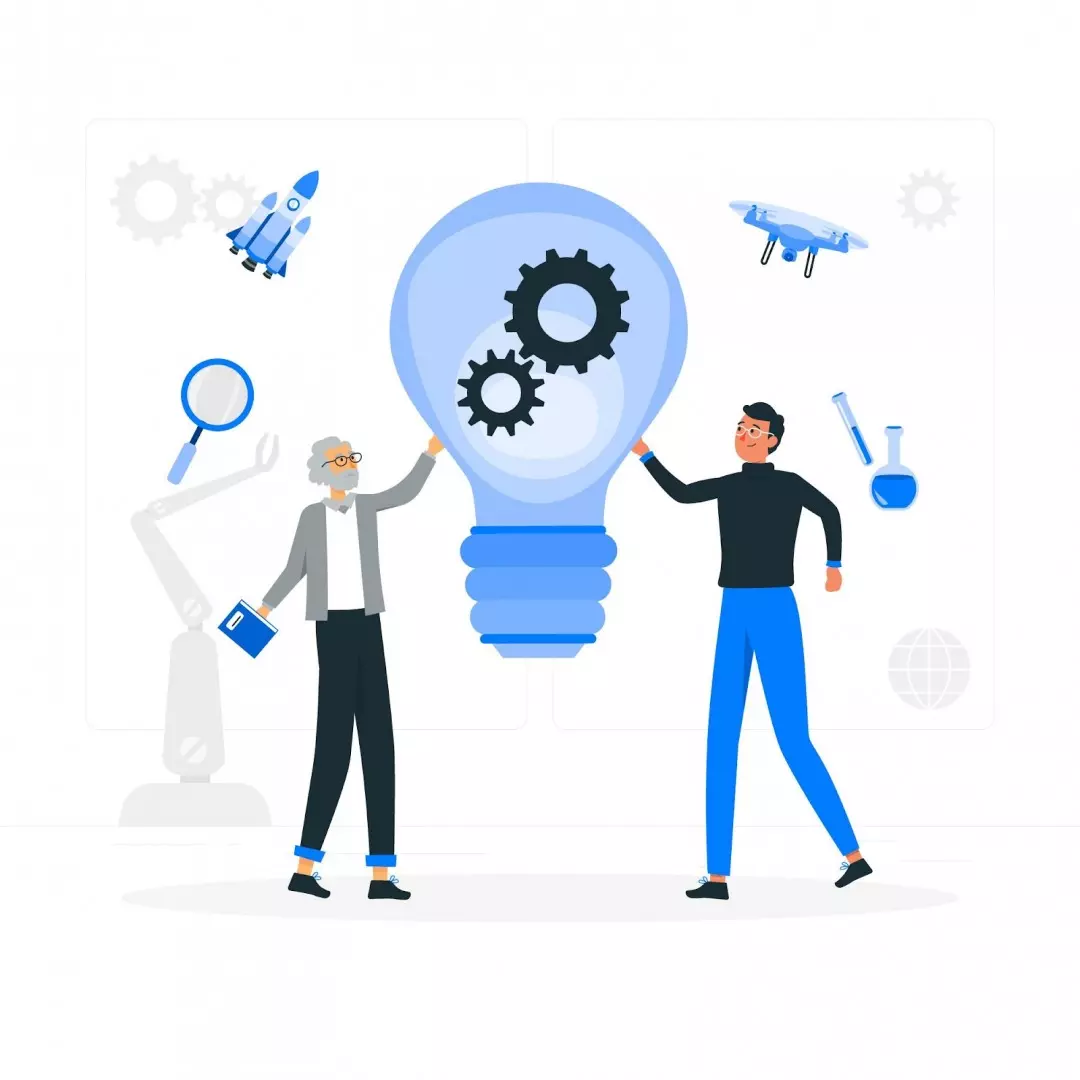 Before putting a bright idea into practice, entrepreneurs need to understand a new product development process.
Creating a new product is a step-by-step process that will allow companies to test the idea of a product for viability through research and plan the release of a product with its full planning, testing for bugs, and errors.
The development of a new product has great advantages: it involves a more detailed study of the capacity and prospects of the idea before launching a new project.
A detailed analysis is essential because many business owners may realize that their concept does not cover the market needs. If the market doesn't need the idea of a new product, the development game isn't worth playing.
Four Steps of Building a New Product
Creating a successful product on the market is not a fairy tale, but a reality businesses can safely implement. You need to know precisely how.
A startup should start developing a new product with a minimum viable process approach that contains sequential steps and actions that will help create a product that meets market expectations.
A minimum viable product (MVP) is a product with basic but core functionality. Its deadline will depend on the market targeted and specific goals for the product. The MVP has only the necessary functions to convey the fundamental values to the audience and test them on the first users.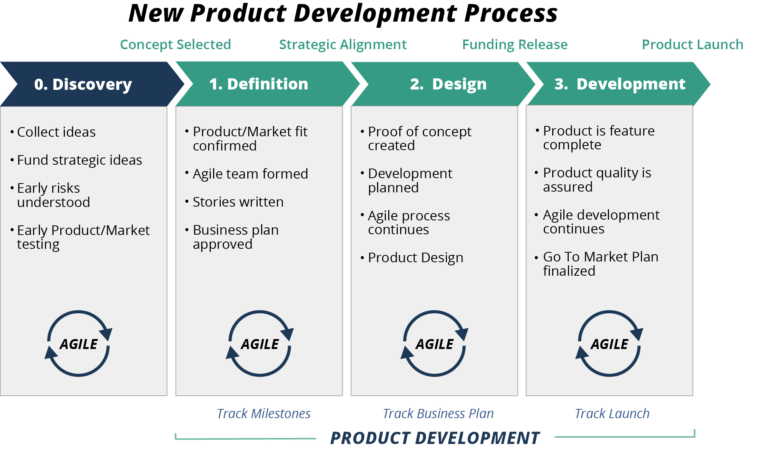 Source: TCGen


The new development process should be well-coordinated and have correct sequential steps. On average, five steps are allocated.
Step 1. Product Discovery
At this step, understanding how viable the idea is and how it will take root in the market is vital.
An essential point will also be identifying all possible risks during development and finding technical solutions. Also, it is important to understand product development and promotion strategy first.
Step 2. Product Definition
A product definition is created at this stage, along with a business plan. The company can turn to an experienced vendor to assemble a qualified, dedicated team ready to start a new development process. The second stage is crucial because there is a complete roadmap, where each expert's role is described.
Step 3. Creating a Design
The design of a new product should be user-friendly, unique, and simple at the same time. According to statistics, over 88% of users leave the site and do not return if the design does not meet their expectations. In addition, 94% of visitors don't trust the company if its design is poor or inconvenient.
Design development of a new product is possible using designers, business analysts, and technical specialists to bring to life the concept of the future product. Lots of companies have started using laser cutting machines for wood so they can shape and engrave their designs with precision. Using the right manpower and tools can make the product design process much smoother.
Design development of a new product is possible using designers, business analysts, and technical specialists to bring to life the concert of the future product.
Step 4. Product Development
Product development is one of the most key and lengthy stages of building a new product. Suppose the company has correctly carried out the previous steps and hired a strong, experienced team of developers, business analysts, testers, and designers. In that case, the development has a great chance of being smooth and without any pitfalls.
Step 5. Product Launching and Getting Reviews
Some companies also highlight the 5th step of building a product - product launching on the market. This step is essential to detect the product's shortcomings from the users' point of view.
The first users can evaluate the new product and write their reviews and summaries a general impression. Also, this degree is suitable for rapid response and elimination of deficiencies. Users will understand precisely what they expect from the product after its launch.
The faster companies receive this information, the quicker they will solve all the problems in development or add new custom features.
Advantages and Disadvantages of a New Product Development Process
Developing a new product has several undeniable advantages for different business startups. Let's take a closer look at them.
Idea Testing
Statistics state that by the end of 2020, there were more than 31.7 million small businesses in the United States. However, not many have succeeded despite the significant number of ideas.
Here, the question arises of how the company can improve its development process in the initial stage. The simplest way would be a new product development process. This will involve a more streamlined method of checking ideas, collecting various analytics, and predicting the behavior of products on the market.
A new product development process will help business owners understand the accurate picture of their product development and what kind of tricks are worth paying attention to first.

Building Trust
If a company is attentive to its product's creation, it carefully checks all the details of production, user navigation, and user experience.
If modern companies create their new products with a clear and step-by-step development process, this creates a better reputation in the market. A new project development process is necessary because it minimizes errors and unforeseen situations, avoiding risks.
Subsequently, companies gain trust from their customers because users believe in those who listen to their needs and pain and, at the same time, create the most comfortable conditions.
However, as with any process, NPD has its drawbacks that need to be taken into account.
Functionality Increasing
Imagine a company started developing a new product with only one bright idea. The initial version of the concept was not wrong, but entrepreneurs can see significant functionality shortcomings of the future project after a comprehensive business analysis.
The company counted on one thing, but it gets completely different data and costs. There is a so-called sharp justified increase in the product's functionality for its viability in the market - creep of functions.
Therefore, one wonders if there are any ways to avoid the increased functionality? Only an experienced vendor understands that one idea cannot pull the whole process, and there are huge risks that the process may go wrong.
Therefore, professional software players always openly talk about creating a new product as a lifeline that can be useful to business at the stage of development itself. There is no need to be afraid of increased functionality since the project risks rising in price and its failure without the necessary functional elements.
Conclusion
Ideas arise in many minds that can change our lives and reality every year. Who would have imagined that once people would fly airplanes and drive electric cars?
These things would not be possible without proper and step-by-step planning of the production process, calculating risks, and creating a unique design idea that makes the product new and exciting.
In 2022, companies creating their new products should pay attention to
Project uniqueness

Vendor's quality

Work coherence
No matter how saturated the market is with new products, companies can find their reputable niche there. Entrepreneurs just have to follow the step-by-step instructions on a new product development process to build a successful product.