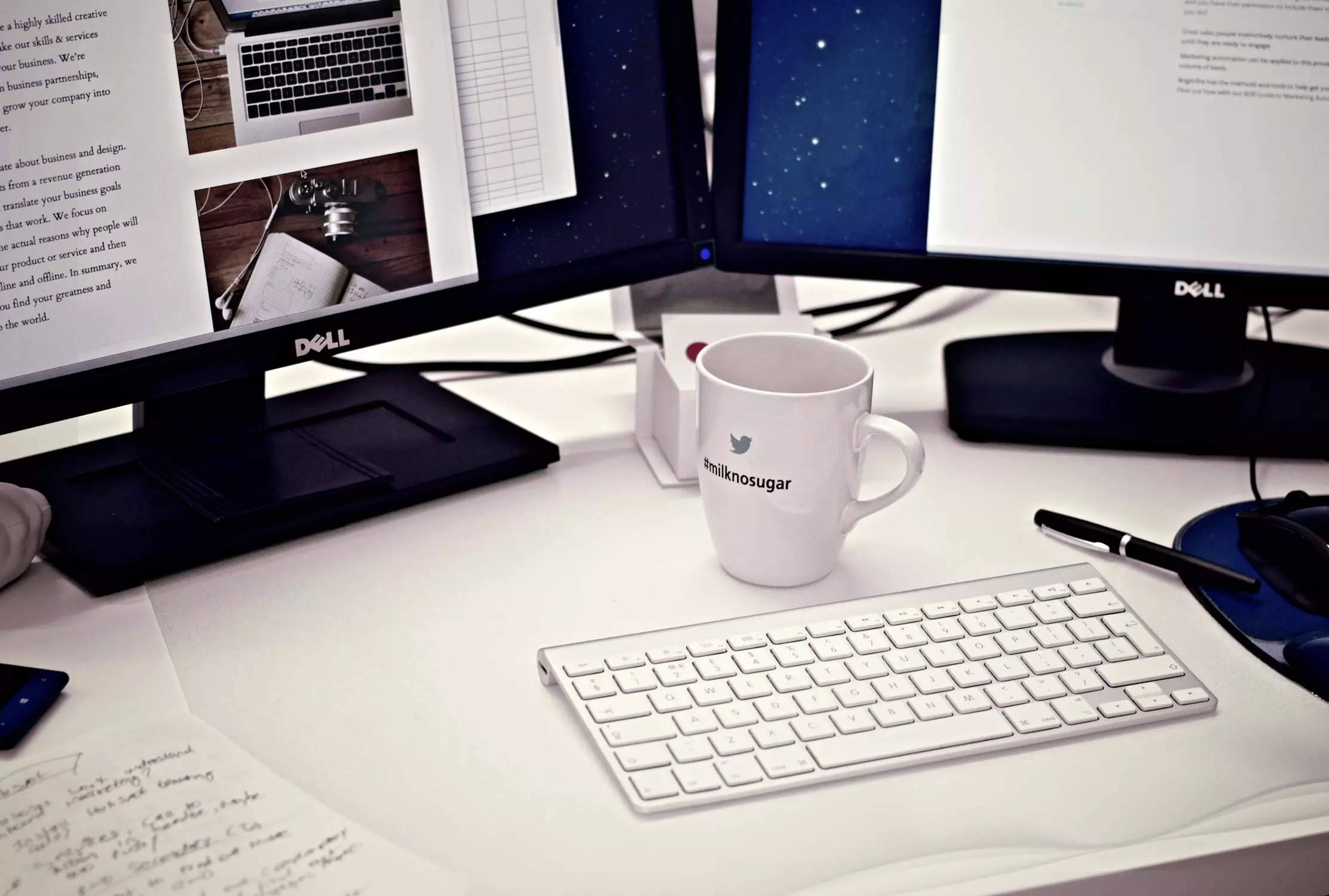 Blogging is definitely gaining popularity. In fact, in 2020, the number of bloggers in the US is set to cross 31 million this year.
That's a lot, right?
While blogs are important for businesses to gain more visibility online, you can also ride solo to establish your blog. If you get your cards right, it can also be a great way to earn money.
Want to know how to monetize your blog?
The first prerequisite is patience.
Making money off blogging doesn't happen overnight. You need to put in a ton of effort and time before you can think of it as your main source of income.
It's a long road but, if you have the drive for it, you can make money blogging.
How to Make Money From Your Blog
In this article, let's take a look at some of the easiest ways you can make money via blogging. The best part is that you can also use all of these strategies at once to earn more money.
1. Leverage Affiliate Marketing
Think of your blog as a platform to connect advertisers with their target audiences. On your blog, you can promote different services and products through your content.
Also, add an affiliate link so that users can be redirected to the purchase page. Every time a user makes a purchase, you can earn some commission on it.
Just make sure you only pick products that are relevant to your site's target audience. That way, the promotions seem organic.
Affiliate marketing is a great way to earn passive income. You need to put in the effort to create content. But you can reap the returns every time someone makes a purchase.
By 2022, Statista predicts that US companies will spend close to $8.2 billion on affiliate marketing.
Image via Statista
It's clear that the affiliate marketing is set to see a huge boom in the coming years. So, it's a good time to step into the affiliate marketing industry.
To find affiliate links for your blog, join affiliate marketing programs run by popular companies like Bluehost, Amazon, Shopify, and others.
Pro Tip: Many companies use advanced tools to manage their affiliate programs. It's a good idea to acquaint yourself with these tools.
2. Sell Your Products
If you have your own line of products, you can sell them on your blog. Alternatively, you can also leverage dropshipping.
With this strategy, you don't have to worry about stocking goods or even delivering them. You can simply transfer the details of each order to another retailer, manufacturer, or wholesaler. They ship the goods and you earn money for each order placed.
If you don't want to get involved with selling physical goods, you can always opt for digital products. Online courses, ebooks, white papers, downloadable music, and email templates are all examples of digital goods that you can sell on your blog.
The best part is that it's not difficult to create online resources like ebooks and courses. If you have already published in-depth content about a particular topic, you can simply combine it all together.
You can also provide these online resources for free. While they may not directly help you earn money from your blog, they can help you attract quality leads.
Keep in mind that you need to create digital products that highlight your expertise.
Alternatively, you can also offer membership to your blog. Those who pay the fees can get access to your blog's premium content.
This model is popular with big publishing houses, including The Washington Post and The New Yorker. If you have an engaged audience and good traffic, you can apply the same model to your blog as well.
3. Offer Advertising Space on Your Blog
Along with your content, your blog can also feature ads from other businesses. There are two ways in which you can earn money from this strategy — cost per click (CPC) and cost per mille (CPM).
For CPC, you can earn a certain amount each time a visitor on your site clicks on an ad. On the other hand, CPM has a fixed amount you earn for every 1000 impressions.
You can reach out to businesses directly to offer them ad space on your blog. Alternatively, you can use ad networks like Google AdSense, AdThrive, and others. These networks sell blog ad space on your behalf to advertisers and brands.
AdSense ensures that only ads that are relevant to your blog niche and the visitor's preferences appear. For instance, on the travel blog, Nomadic Matt, you can see an ad on a walking tour in Krakow.
Image via Nomadic Matt
4. Write Sponsored Content
You can also collaborate with brands to write sponsored posts for them. You can introduce their product or write a "How-To" article for them. Not only can such content help them generate leads, but it can also boost their brand awareness and visibility.
In terms of revenue, such posts can bring you some serious money. However, landing a deal for sponsored content is not easy. You will need to show that you've got solid site traffic. This strategy is great for those who have an established blog.
5. Sell Your Services
Based on what your blog is about, you can offer freelance services to other businesses.
For instance, if you have created a website on design, you can offer services like website design, infographic design, and others.
In such a case, your blog works as a lead magnet for you. At the same time, it gives your potential clients social proof that you're an expert in your field.
You can use LinkedIn Sales Navigator to identify these potential clients and draw them to your blog.
Conclusion
Blogging can be lucrative. From selling digital products and offering ad space to affiliate marketing, there are many ways to monetize your blog.
However, keep in mind that monetizing your blog is a long-term game. You may need to put in long hours of work before you can start making money.
Do you have any questions about monetizing your blog? Please share them in the comments section below.