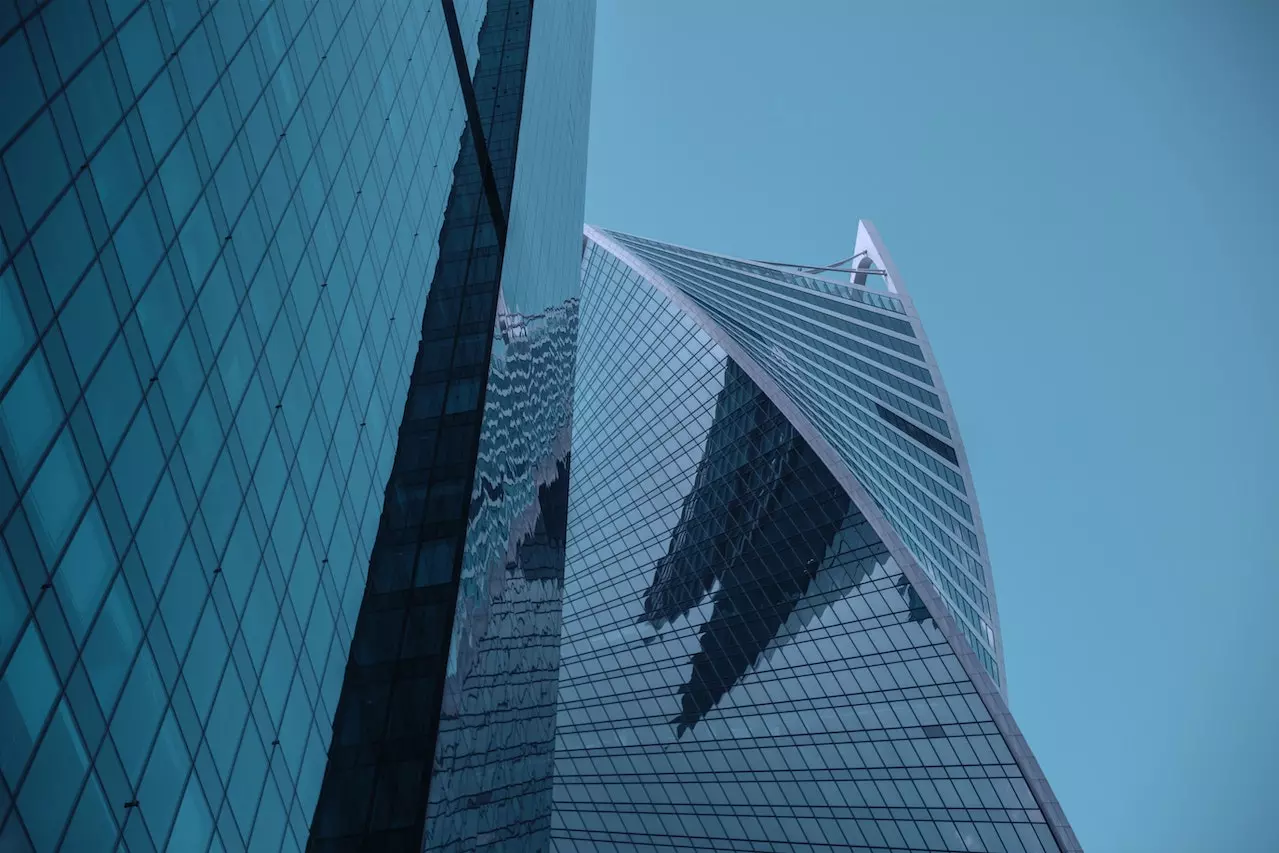 As a Next-Level Leader, you will Learn to be Anticipatory, Creative, Collaborative and More!
Many leadership principles have been around since the dawn of time, and those principles have served and still do serve us well. However, given the transformational, exponential changes that involve both technology and human culture taking place, there are new principles of leadership moving in that are vital for us to implement.
Applying newer principles of leadership becomes what I refer to as "Next-Level Leadership" in that they help the leaders of today and tomorrow level up in a way that is often forgotten about in the throes of a legacy, protect-and-defend mindset.
During my most recent Opportunity Hour, I spoke with a colleague and great friend of mine — Simon T. Bailey. Simon is an executive advisor, author of nine books, and business keynote speaker. He's been recognized recently as one of the top 12 business speakers who get audiences to think big and lead with purpose, something I myself feel to be extremely important in the professional world.
He was also the first African American sales director for the Disney Institute based in Walt Disney World, followed by founding and working in his own firm with over 2,000 organizations in 50 countries while serving on a foundation board for a 100-year-old hospital health system that has over 20,000 employees and 1 billion dollars in revenue.
When we spoke, Simon had tremendous insight into what it takes to be a Next-Level Leader, so I thought I would share these with you to your advantage and help you see how they tie to an Anticipatory Mindset!
Three Next-Level Leadership Foundations
Having done research for a multitude of business leadership strategies across 13 industries, Simon narrowed down a couple starting points on this journey to Next-Level Leadership.
"Number one: Employee wellness is a strategic imperative. So it's imperative that every organization think about how they are taking care of their leaders. Then, how are the leaders taking care of their employees so that employees can take care of customers?" Simon asked.
"Number two: Customer service is a department, but customer love is a mindset! So how do you ensure everyone has that mindset to continue to move forward in serving customers?"
"Finally, number three is to create a culture of learning," Simon notes. "Eric Hoffer, noted philosopher, said, 'In times of change, the learners will inherit the earth while the unlearned will find themselves beautifully equipped to live in a world that no longer exists.'"
People are reskilling and upskilling in an accelerated fashion that causes them to stay, to be more innovative, and to create more cohesion in the organization, because everyone's learning every day and in every way. This is a foundation that ties to Anticipatory Leadership beautifully! Let's home in on this for a moment.
As Anticipatory Leaders know, there are Hard Trends based on future facts that will happen and Soft Trends that are based on assumptions that may or may not happen. When you look at the future facts and you look at the transformational changes, most people think of the future of their organization like looking in a rearview mirror. They're not really looking out the windshield and ahead because there's so much taking place today.
Making the future more visible as a leader, you can share certainties, or what I call future truths, that you know will happen, you can be part of reskilling and upskilling all employees, which in turn benefits both yourself and the organization. For instance, if we know a lot of people will be retiring in the coming years, which is a Hard Trend future fact, the Soft Trend you can change as a leader is heeding their knowledge and experience to train newer employees.
Elevating a Leader's Performance With Anticipatory Skills
According to many sources on the professional social networking site LinkedIn, Simon has identified the top five skills that are needed as a Next-Level Leader as follows: creativity, adaptability, collaboration, persuasion or storytelling, and emotional intelligence.
Believe it or not, all of those skills are embedded in my Anticipatory Leader System as well, and all humans, whether they are C-suite executives, middle managers, or employees, possess these characteristics, whether they are recognized or not.
We live in a technical world, but we must not forget that we live in a human world as well. Those five skills are human skills that pair with technological transformations, and if we were to highlight the persuasion or storytelling portion of the aforementioned skills, your story as an employee, manager, or leader is what tells the tale of your value and sets you apart. What is the story of you and your job? What is the story of your brand? What is the story of your company? Do we have a shared story or does no one even know this story?
Creativity is another big one, as being creative as a business leader is a human competency that cannot be automated. Many Anticipatory Leader skills pair with this to take leadership to stratospheric heights. Thinking and acting creatively comes from a variety of Anticipatory principles, such as the fact that opposites work better and that many innovative and transformative leaders "go opposite" from what everyone thinks.
Additionally, the Skip It Principle is another big one, where an individual determines what the real problem is in a circumstance, and what problems can essentially be skipped. By learning some strategies and coupling that with creativity and other human competencies, all of a sudden you can find yourself moving forward in prominent ways.
The "Intrepreneur" and People Appreciation
Now, let's highlight a few of those other five skills mentioned above and what Simon refers to as "Intrepreneurs" in our interview. Of the five skills that a Next-Level Leader needs, adaptability and creativity are found predominantly in intrepreneurs.
"'Intrepreneurs' are extremely creative problem solvers," Simon starts, "These individuals are the type that can parachute into a problem like a soldier, and they have a Swiss army knife of skills."
The term "intrepreneur" comes from the fact that these game-changing leaders are internal at a company, whereas a traditional entrepreneur is a disruptor working on the outside of an organization. These employees find their inner MacGyver, so to speak, and they solve problems quicker and long before they happen. What adaptability heeds from my Anticipatory Leader System is pre-solving problems, just like when a Next-Level Leader leverages future certainties to improve their organization's future.
With entrepreneurs, the lesson to be learned is that anyone at an organization can be innovative, which means as a Next-Level Leader, you must find a way to incentivize all to innovate. An easy, expert way to do this is with simple appreciation, according to Simon!
"Recognize people who do things right," Simon explains. "In my experience, one minute spent on recognition increases 100 minutes of initiative."
It's simple: Appreciate people, because they're human. Be empathetic, connect with your employees as a leader, and see the ripple effect of success. We are taught to appreciate customers and show them value, but too often we as leaders forget to appreciate who makes the organization move forward through it all.
Prioritize Significance Over Success
Next-Level Leaders do not chase success; they prioritize significance and let success follow. To start bringing a bigger focus on significance first, Next-Level Leaders let go of the things that aren't working anymore, instead of drowning trying to grab ahold of new things while holding on to the old.
What is considered "old" or "legacy" can be a variety of elements at an organization, and ones that are not always outdated technology or a dated brand image. Simon had a few specifics to bring us home:
"Number one, create a workplace culture where everyone matters. Number two, create a deeper connection with team members so that they know that they're not just a human doing, but they're a human being. And number three, realize that employees have a career portfolio, and determine how to help them increase their brilliance."
This is what it means to incorporate inclusivity thinking, and Next-Level Leaders who really understand inclusivity thinking look at their employees through the lens of what they can be. Simon has firsthand experience with this.
"When I was working at Disney," Simon starts, "there was some leader who saw something in me and said, 'do more of that! When you do more of that, that's your strength.' So in other words, I started focusing on what I could do instead of focusing on things that were not in my lane."
Ask yourself: How can I make people better every day? The job of a leader is not just to motivate people to work harder. The job of a Next-Level Leader is to invite people on a journey to discover the leader within themselves while they're following you.