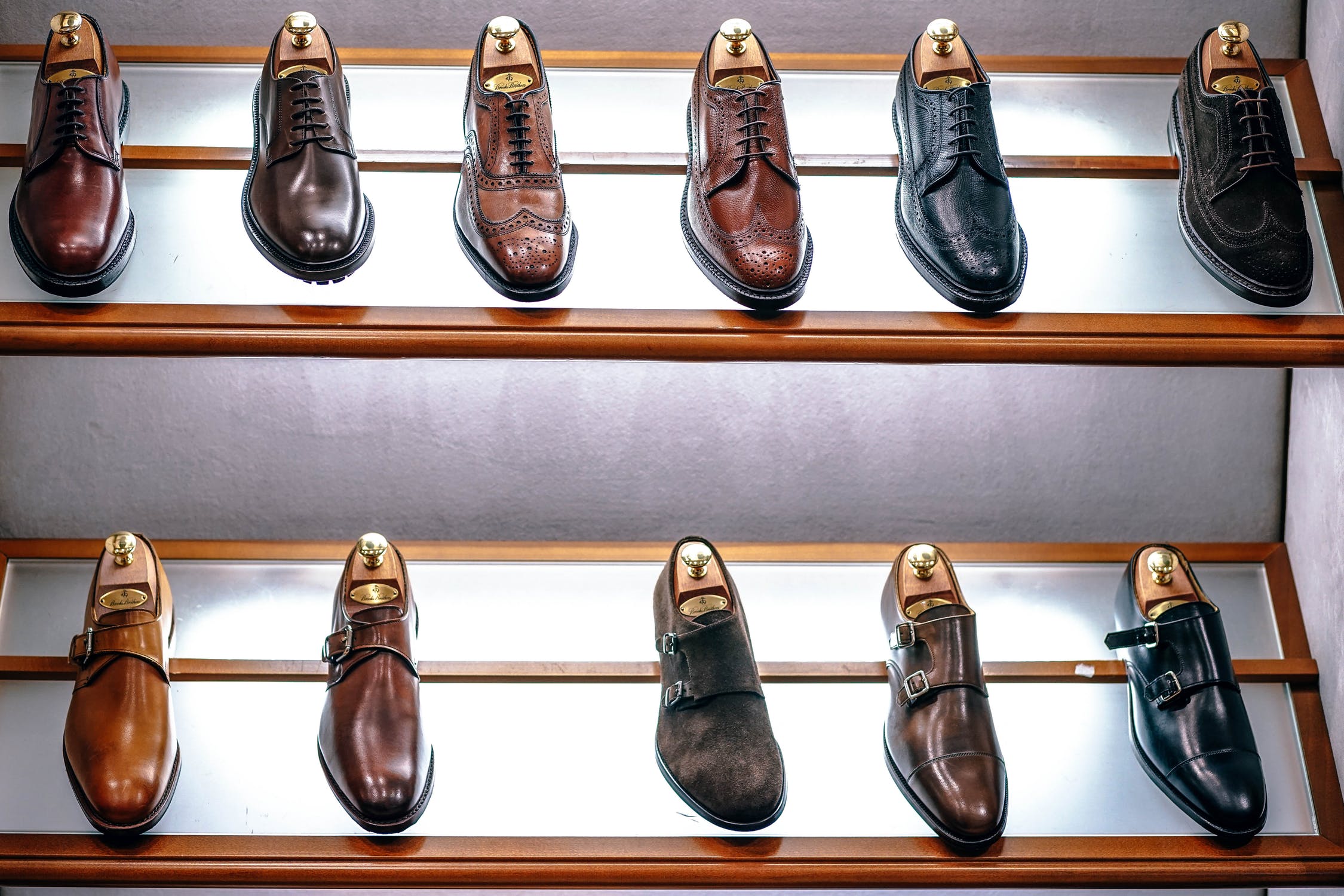 Whoever said men's fashion world isn't as expansive as that of women's clearly knew nothing of the vast variety of men's shoe styles. Women, despite having a room-full of shoes, can find none appropriate for any events. Men, on the other hand, just need a few specific ones that will complement their look for every event in their life. Here goes a list of 5 types of shoes every man must have in his closet.
1. Chic Loafers
A chic pair of penny loafers is a must-have in every man's wardrobe. Penny loafers polish your casual look and also complement your summer suiting style. They can be used as elegant dress shoes and also for running daily errands. Keeping this style seasonally updated will make your shoe collection complete.
2. Suave Oxfords
From weddings to business meetings to even a fashionable casual outings, oxford shoes give that final touch of class to your overall look. While a simple pair of classic black/brown oxfords is a great pick for formal events, slight details like broguing and offbeat colours can give you a suave street look.
3. Versatile Monk Straps
The versatile monk straps can be worn in different settings and environments. Be it a business meeting or a date night, these keep you looking sharp and dapper. Don an impressive look by pairing these with a combination of classic chinos, shirt and a cardigan.
4. Understated Chelsea Boots
Leather ankle boots are effortlessly masculine. These trendy yet low-key shoes can suit most styles. A perfect pick for men who aren't fond of flashy styles, these will have you exude some serious personal style when paired with a jeans and jacket look.
5. Trendy Sneakers
Set style statements without going over-the-top with a pair of cool sneakers. The beauty of sneakers is their versatility as they make you good-to-go with almost all casual wear. Sneakers are a perfect way to complement your relaxed weekend attitude.
While the aforementioned are the must-haves, following are certain types that make you look like an ordinary Joe, which is why it wouldn't be a bad idea to get rid of them.
Skechers
You might say that skechers are comfortable, but that doesn't justify teaming them with office formals? Depending on the material, most shoes can be comfortable, but if casual is what you are more inclined towards, say hello to sneakers instead!
Square or pointed dress shoes
As outdated as 1950's, these unfortunate styles briefly made an appearance in stores some years ago but sometimes still haunt the gentlemen's circles. If you haven't dumped them already, do so pronto!
Men's shoes say a lot about them and to put it straight, reflect their personality. Therefore, it is only good sense to own practical and stylish shoes.