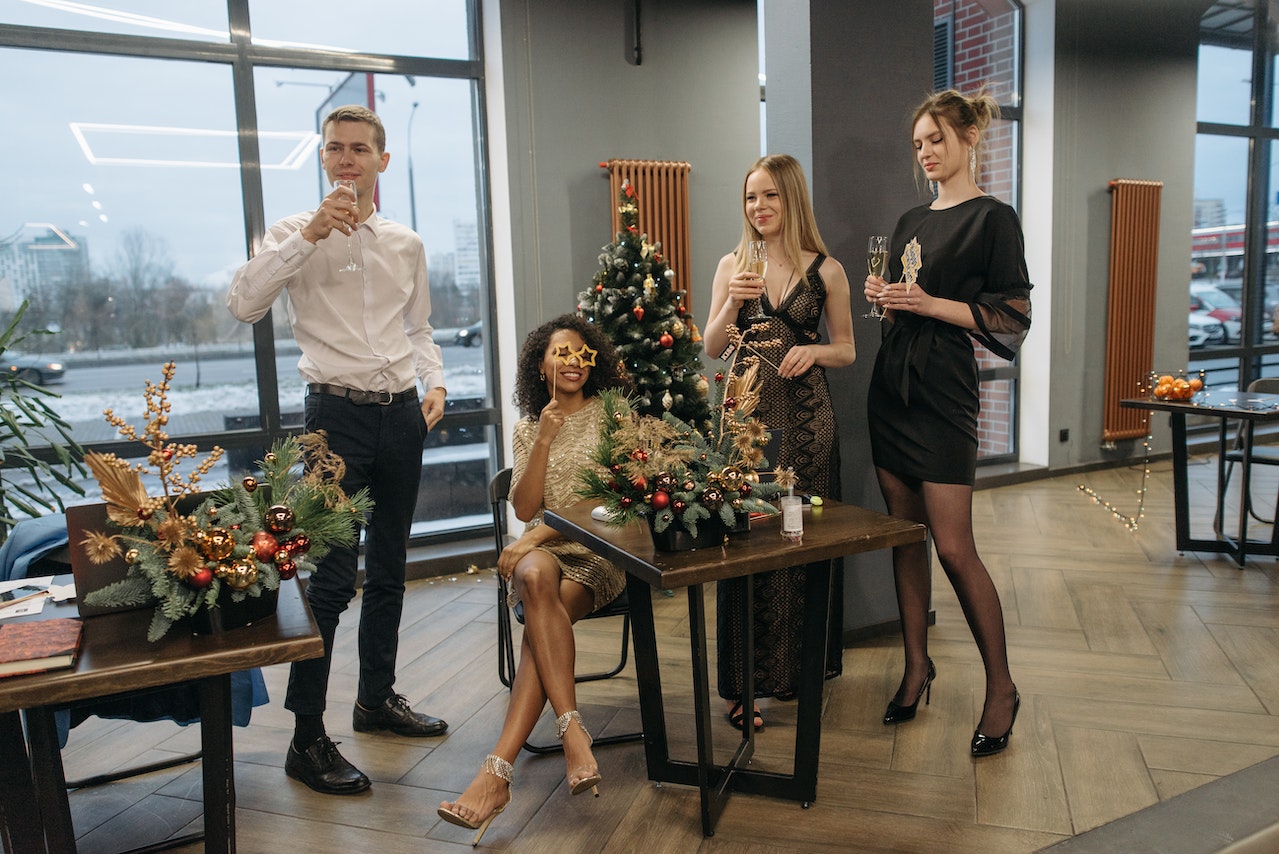 When you're used to the corporate lifestyle, it's easy to get caught up in work.
While staying focused and pursuing your goals are important, so as to celebrate your achievements. It's critical to show employees how much you value them. Therefore, you should celebrate your employees and their achievements regularly.
Corporate parties are a great way to express your appreciation for your staff. They may also help to strengthen their relationships and improve productivity and morale. Whether you're celebrating a collective milestone or hosting a fun corporate party, you want to ensure everyone enjoys it.
Planning for events typically involves a lot of preparation. But there are many ideas you may explore. Here are some ideas you should consider for your next workplace celebrations.
1. Christmas Party
Christmas is synonymous with festive celebrations filled with gift-giving ceremonies and indulging in decadent meals. It's time for people to reconnect with their families. But, as a business, you could host a Christmas celebration for your staff to get them geared up for the holidays.
Christmas celebrations with your staff each year during the holiday season is a great way of promoting camaraderie. It may be the ideal time to honor and thank staff members for their contributions throughout the year. Employers should also host events where staff members are welcome to invite their families. But ensure to provide enough food, beverages, and presents for everyone at the Christmas party.
2. Happy Hour
Happy Hour is a lively, informal way to celebrate with colleagues. Provide sophisticated cocktails or non-alcoholic beverages in addition to beer, wine, or liquor because certain staff might not consume alcohol. This event is a terrific way to end a busy week or commemorate a memorable milestone, regardless of whether team members sip champagne or Coca-Cola. Consider breaking up a large team into smaller groups for better interaction. You can hire a bartender to set up in a common area or go to a nearby bar for in-office gatherings.
3. Themed Virtual Event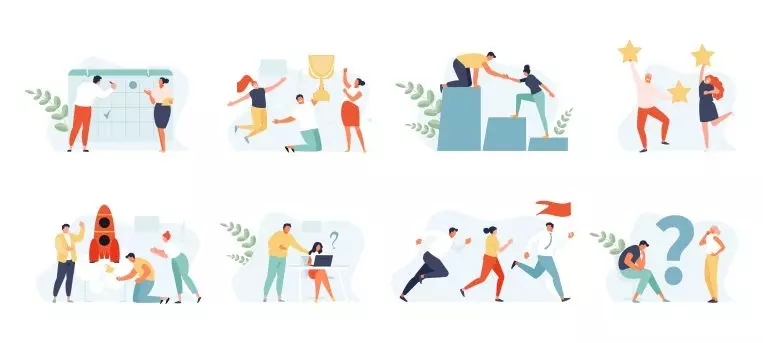 For teams that work virtually, themed virtual events can be a great idea. A murder mystery for team building party is a great example of a themed event that everyone will most likely enjoy. Participants are given a role, a character, and some background information. Depending on your scenario, you may also give someone the roles of the killer and sometimes a victim. Party guests are encouraged to dress up and play the part.
Throughout the celebration, attendees will collaborate and use their knowledge to try to identify the murderer. If they're the killer, they may also try to outwit the other members of the gang. In addition to awarding a prize to the individual or team who correctly identifies the suspect, you may also acknowledge the finest costume, the most dedicated actor, and other attributes.
4. Gifts
Gifts are a wonderful way to express gratitude, especially when they are thoughtful and unique. Coordinating presents will be necessary because you might not know where your team members reside. While giving virtual presents, like gift cards, is an option, receiving tangible gifts is fun and engaging. The business may decide to give presents to every team member. The group might get together to give a present to a team member who is honoring a milestone or birthday. A thoughtful present may go a long way toward increasing employee happiness, fostering a sense of camaraderie, and enhancing the company's reputation.
5. Karaoke Party
Karaoke is certainly not for everyone. Nonetheless, it provides enjoyable entertainment. For teams, it can be an enjoyable way to honor team accomplishments. But note that since not every team member will be as eager to share their shower voice at an event like karaoke, performance should be optional.
Nevertheless, a karaoke party is sure to be entertaining and vibrant, making it a fantastic activity to conduct in conjunction with a happy hour or cocktail party.
6. Halloween Party
Halloween is one of the most popular holidays. Since so many people willingly dress up for Halloween, it's a unique celebration in and of itself. So, Halloween celebrations at work could be exciting, entertaining, and a wonderful team-building exercise. Just remember to remind every staff to wear costumes in advance. After all, it would be strange if only a few staff members showed up in fancy outfits.
7. World Kindness Day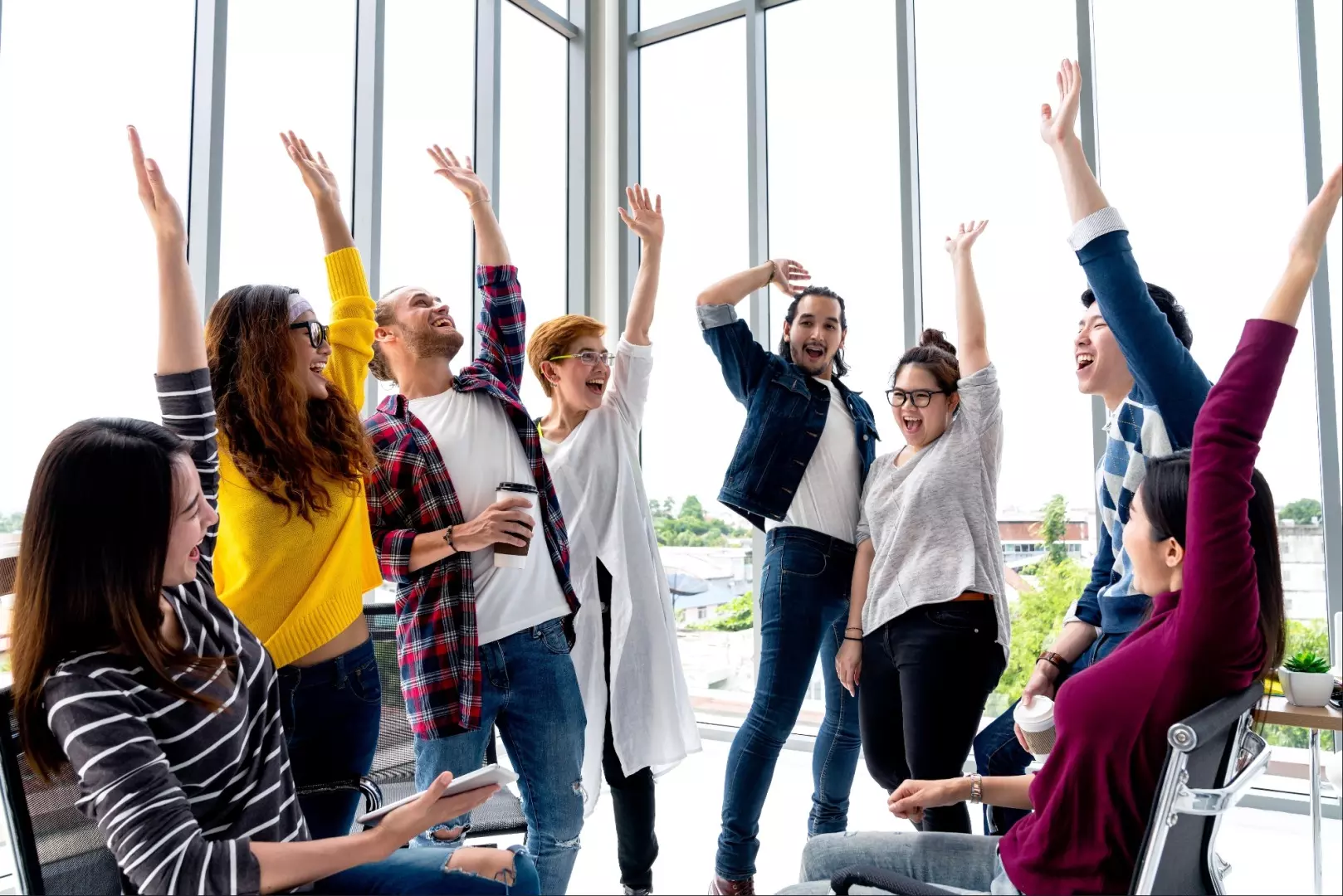 The 13th of November is World Kindness Day. This is a time when people express their appreciation and generosity toward one another on this day, whether as individuals or as groups. You can encourage your staff to show an act of kindness to commemorate this day. Perhaps, you could request that people buy each other gifts on this day. Or, they can exchange handmade cards or leave notes of gratitude for others to discover by chance in various locations. Even better, employees can visit the local orphanage and show the kids some little acts of kindness.
Conclusion
Team celebrations are a fantastic way for your team to unwind and strengthen relationships. Despite the formality that sometimes characterizes the workplace, it's important to consistently recognize your team's accomplishments. Employees may feel uninspired or unmotivated without celebrations, which may impact their productivity. But regularly recognizing their hard work will have the opposite effect.
Happy hours and online competitions are just a few ideas to motivate your staff. But, to ensure that the party is appropriate for the occasion, you should solicit suggestions from the team while organizing a fun celebration.