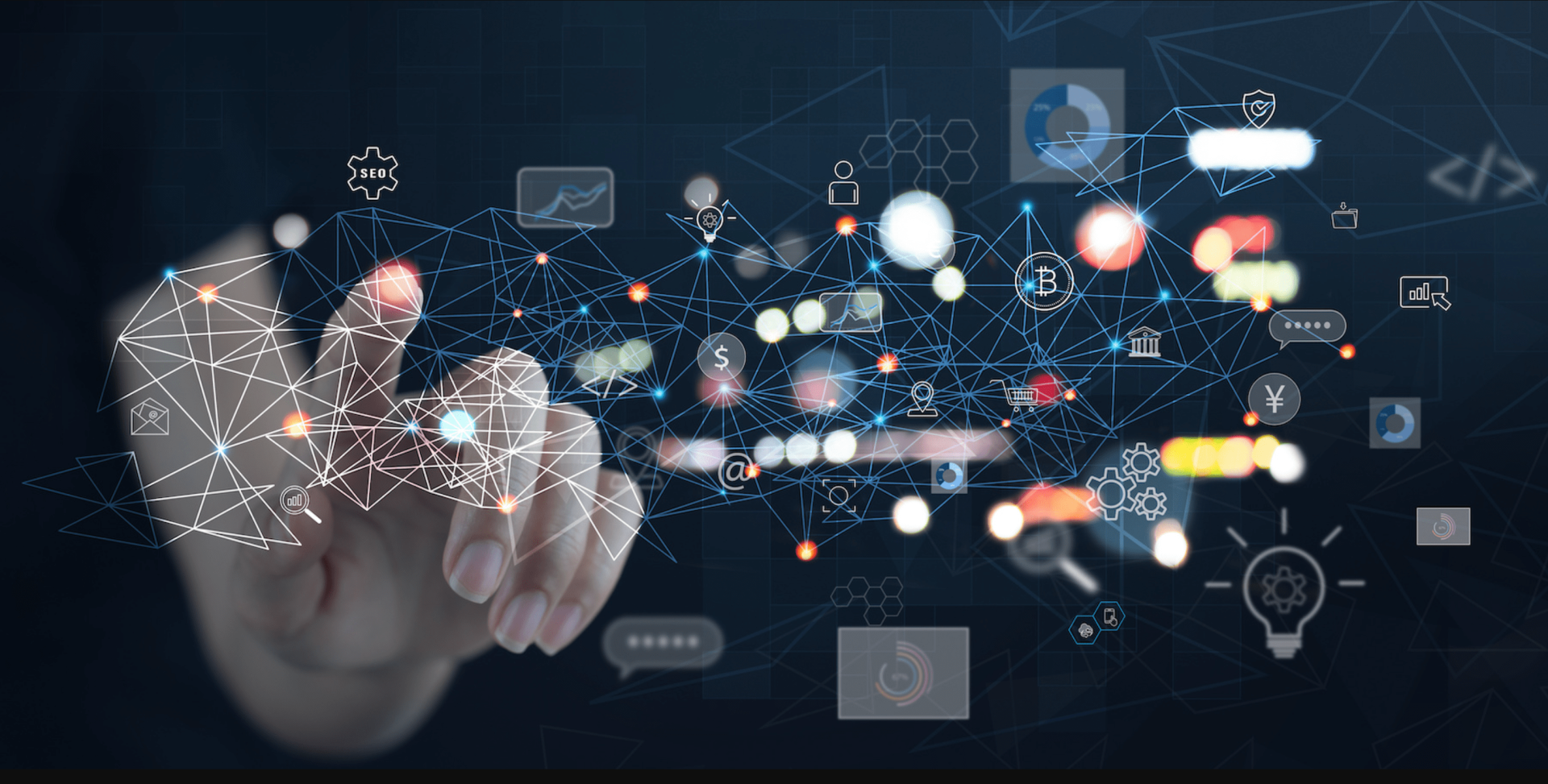 Marketing in the metaverse is poised to change the retail world with immersive customer experience using augmented reality and virtual reality.
As immersive technologies gain traction in the progressive world, Metaverse is, at its core, changing the reality of how we interact significantly. As for marketing in Metaverse, companies have begun to feel a shift in the paradigm as this phenomenon looms over them. Metaverse is "evolving computing in an immersive way with augmented reality," says the CEO of Google, Sundar Pichai, and by leveraging this, multiple retail companies are experimenting with AR and VR technologies to evolve their marketing techniques. This article sheds light on how retail brands can market their products in the Metaverse.
How Companies Enhance Marketing in Metaverse
As the 'meta' approaches, companies must reevaluate their marketing stratagem that gives their customers an integrated environment, helping them to interact with the products. Customers can touch, see and smell their virtual environment giving them an experience of the real world.
One of the companies that migrated to the Metaverse is Nike. Nike established its own space called Nikeland in a Roblox game and created an interactive park for users to visit online. Another prominent example is < a target="_blank" href="https://www.obsessar.com/metaverse-shopping/">Obsessar, erecting a virtual shopping mall experience in the Metaverse.
These companies enable the user's interaction with their products without needing a physical presence. For instance, customers can try the clothes on with their online avatars before purchasing the product.
How Retail Companies Can Implement Marketing in Metaverse
Rewriting marketing methodologies is a new and exciting prospect regarding the Metaverse. Retail brands can get involved in the Metaverse by creating NFTs representing their company and establishing an online interactive brand experience. The primary marketing strategies include: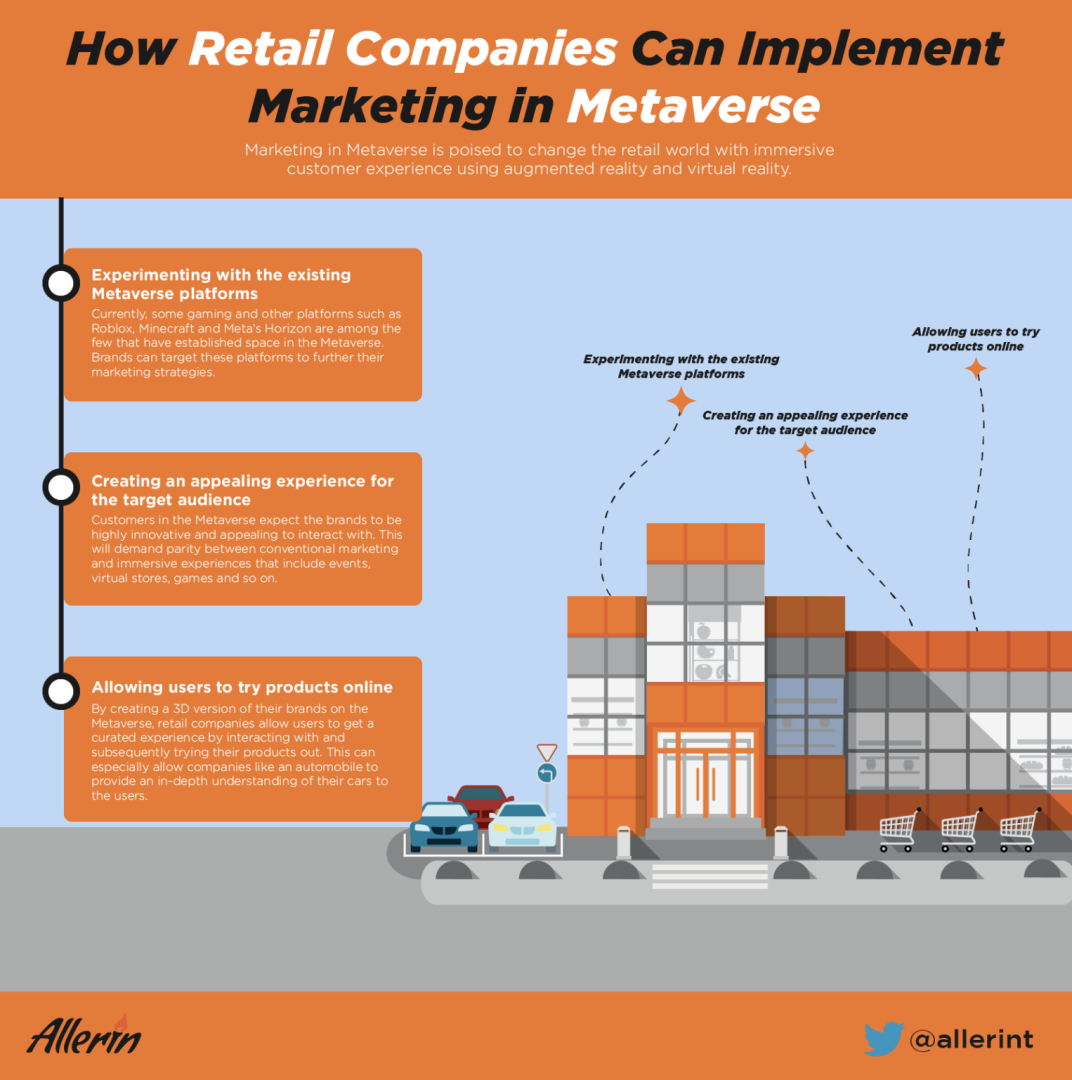 Experimenting with the existing Metaverse platforms
Currently, some gaming and other platforms such as Roblox, Minecraft and Meta's Horizon are among the few that have established space in the Metaverse. Brands can target these platforms to further their marketing strategies. Gucci experimented with a Metaverse mindset and marketing by conducting several brand activations to connect with the GenZ audience. As it opened its one Metaverse space of real-world Gucci Garden on Roblox, the event garnered over 19.9 million visitors in two weeks.
Creating an appealing experience for the target audience
Customers in the Metaverse expect the brands to be highly innovative and appealing to interact with. This will demand parity between conventional marketing and immersive experiences that include events, virtual stores, games and so on. The native marketing strategies that companies can involve are creating virtual billboards, including in-game audio ads and more.
Allowing users to try products online
By creating a 3D version of their brands on the Metaverse, retail companies allow users to get a curated experience by interacting with and subsequently trying their products out. This can especially allow companies like an automobile to provide an in-depth understanding of their cars to the users. Several complicated features can be tried through the 3D models. Similarly, Metaverse enables furniture companies to provide their customers with a closer look at their furniture, allowing them to view their space with the furniture placed.
Albeit the Metaverse is yet to break into the mainstream retail business, it's safe to say that companies will be transcending those barriers in the near future and leading their companies to a newfound platform with unprecedented marketing in Metaverse.