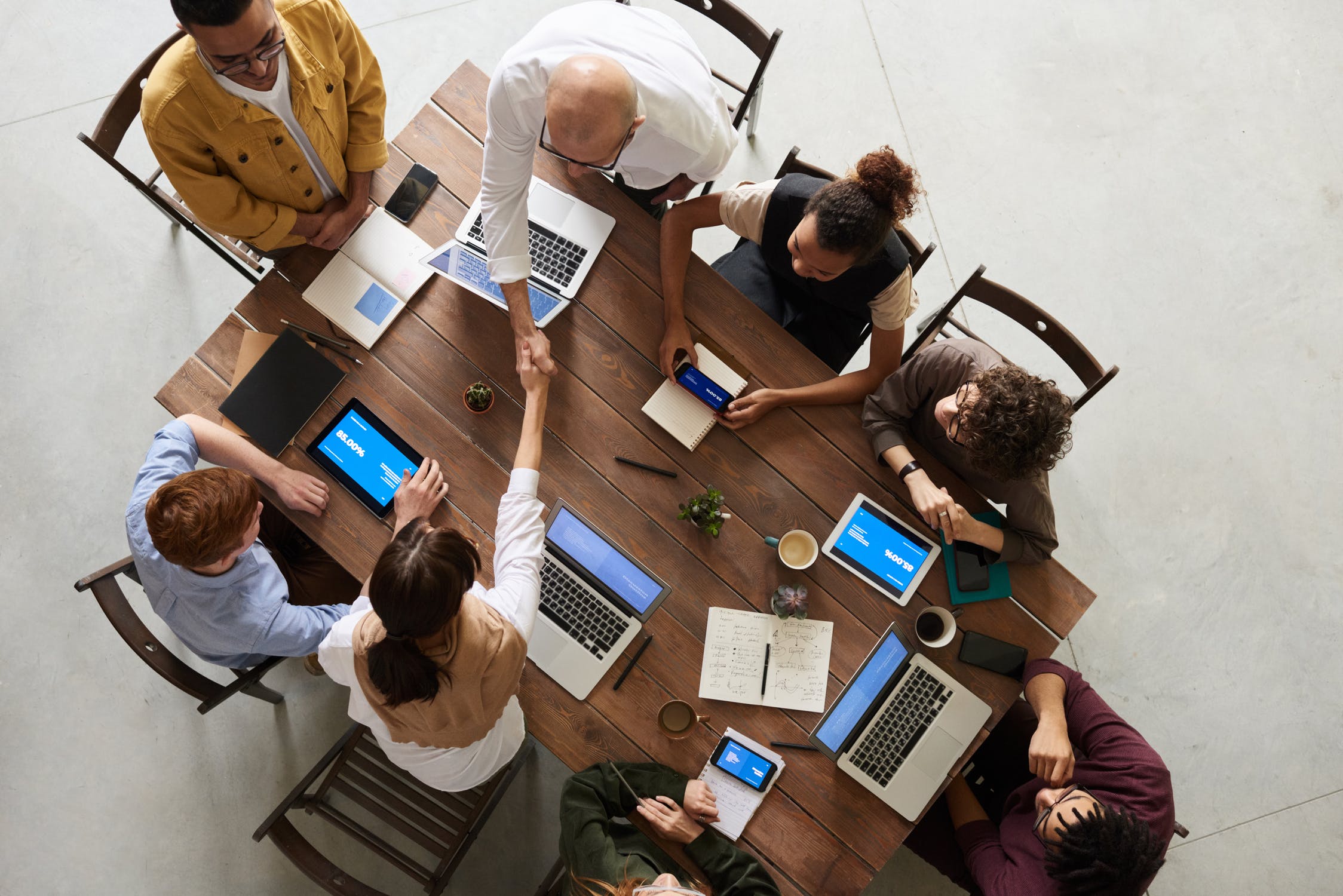 A business is going to have to battle through a lot to get to the point of being worthwhile.
It's unusual for a business to establish and head right towards success. Instead, it takes years to make a name for yourself as a business and it can be lead to a lot of debt along the way. If you think about how much money you're going to have to invest in a business to keep it going, it's no doubt going to be a lot. The main reason for that is that it takes so much to keep a business going. From the cost of marketing to the price of production, whatever that maybe, you'll have so many outgoings to keep a business going, and without the attention of customers to make the sales, you're never going to be a business that makes a profit. Whilst we're living through a time that we are it's proving that we need to focus on being a successful business now more than ever. All across the world businesses are shutting down due to the virus, and it's going to take some business skills to build it back up again. So, arm your business with everything it needs, such as what we're going to list below.
A Fall Back Plan
This is so important right now. Businesses all around the world are suffering because of the Covid-19 outbreak. It's crazy to think about how one virus has caused such a big impact on the economy and how we function. Some would say that it's the refresh that the world needs to become something great again, but we also think it's going to be one of the biggest tests businesses face this year. You need to be able to have a fall back plan so that if you do have to go out of business for a while, you know how you're going to come back into it. Some governments are setting up help packages such as grants and extremely low interest loans. As a small business with no other way, that loan could be the lifeline needed to start back up again. You also need to think about selling items that you have stocked up, most likely done in a sale. If you have a look at all of the food chains that have had to shut over the world, they all handed out their stock for free. Doing something like that to your community can bring good brand exposure. A fallback plan needs to account for everything that might go on with your business over the coming months. All businesses at the minute will be scrambling to make sure that they have a fall back plan. All businesses should head towards being booming when this all blows over.
A Productive Office Environment
This is definitely one that you need to focus on. Your office environment might be very different from what it once used to be. Many businesses have their employees working from home at the minute due to the recent virus outbreak, it just seems safer to do so. This has led to employers' need to use apps to stay connected to their employees and what they're doing. It also helps them to track productivity when remote working. Statistics show that what employees are remote working their focus is far less. However, it can also be said that there are more barriers to working. If you are still working in the office with other people you should be finding ways to make it easier, and often that can be done through technology. Technology plays a big part in the success of any business, especially one during this time. You need to be sure that you're going to be able to keep the business running smoothly up until a time where you may have to temporarily close because of the virus. So think about technology such as a large format printer, a VoIP system, better computers, and a better office layout. At least one of those suggestions we know you're going to be able to use. The layout of the office plays a big part in how productive it's going to be.
Big Cutbacks
You also need to make sure that you're making big cutbacks to the way that your business is at the minute. Some businesses have had to make cutbacks to their staff, letting some go for the time being. This can be devastating to someone's fiances and hard to recover from. But your business needs to find ways to save money when money is not being made as much, and one of the quickest ways to do so is to take away someone's wages out of your monthly spending. The financial cutbacks can have a big knock on effect for your business. You have to make cuts to every single area, from your marketing budget to the items you're procuring. Some are even shutting down shop completely to save money. The only thing is, the standard business expenses don't stop, so money is going to have to be borrowed from somewhere. If you are still trading, make some big cutbacks now to ensure the longevity of your business through all of this. Once it all kicks back off again and business becomes booming, you can come up with a new financial plan to pay back the loan and get your business back on its feet.
You also need to make big cutbacks to the money that's going into your pocket. Often, a lot of money can be invested in the right area of your business if you take some of the money out of your own pocket. We know how hard this can be to do when you have got used to having a certain amount, but your business might need it more than you.
A Strong Marketing Plan
Although you might have to make cutbacks as a business sometimes, one of the things that are going to pull you out the other side will be your marketing. Marketing can be an expensive game, but it's effective in every single way. Without it, businesses wouldn't be able to get the attention they need with customers, their brand just wouldn't be recognized. So your business always needs to be armed with a good marketing strategy if they are going to be armed with everything they need to succeed. We'd recommend trying a mix of online-focused marketing techniques, and direct marketing techniques. For example, it would be so much easier to make your website more noticeable if you were using SEO as an online-based marketing technique. It's going to work far better if your website is optimized and ready, which a web developer can help you to do. If you were to do this alongside a billboard marketing campaign, which is far more direct and in your face, you'll no doubt have a boost in sales. It's the step-up some businesses need with their marketing efforts to make a difference.
Effective Business Strategies
No matter what is going on in the world you need to make sure that you're using effective business strategies to bring your business towards success. The ultimate goal of any business is going to be growth and more money. This is easily achieved through effective business strategies. It's the processes that you put in place so that your business can keep on running like a business. One process leads to another. For example, you have a marketing campaign that leads people to buy your products or services, which leads you to follow it through to the end however that's done. You need to make sure your business strategy makes every single process smooth and simple. Some businesses find it helpful to have a business analyst come along and advise what processes might work better and to help come up with more effective business strategies. They might cost some money to invest in, but they can give an outsider opinion on your business to see what's going to work best.
Hit The Ground Running
Finally, make sure you hit the ground running as a business when everything kicks back off again. You will have the chance to be back in a market that's desperate to get back to normal. That means sales should go through the roof, and it shouldn't be too hard to find customers. People will be spending their money like never before in a bid to get back to reality. Your business would benefit from having a sale to get things going again. A sale is always going to draw attention to your business. Every single business is going to be doing that, but we think your business can make a big impact on the business if you can get your foot in the door.
No matter what, always make sure that you're fighting to protect your business. It will have been a big investment to lose out on, and there are always a ton of solutions to go through until you have to shut down as a business.