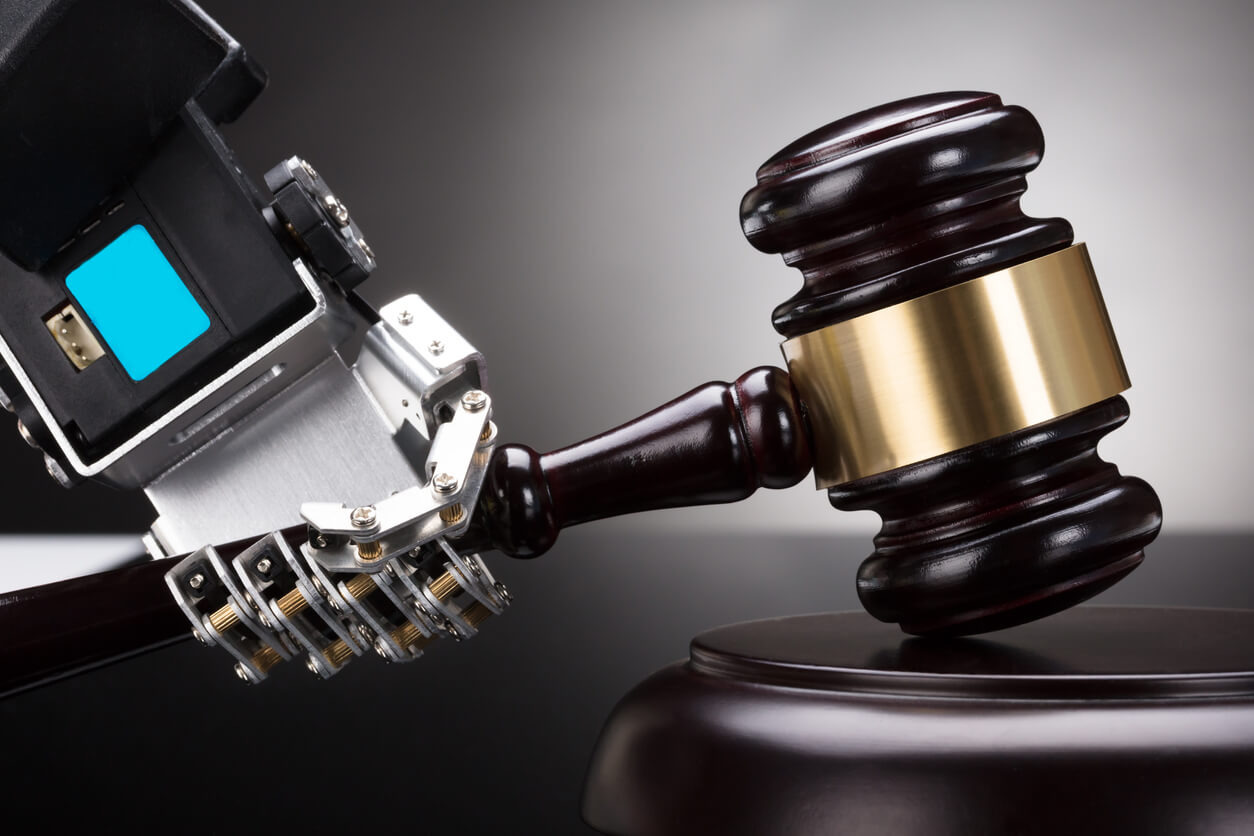 Artificial intelligence (AI) can maintain law and order by helping courtrooms perform better due diligence and research.
The process is already underway. Artificial intelligence automates tasks by scanning and reviewing legal documents without human intervention. Such offerings increase the overall speed of delivering justice.
Artificial intelligence is a technology that works towards making smart devices. These devices automate tasks by working with algorithms that are pre-defined. AI machines are known to interact with users to accomplish user demands. No wonder, AI has gained tremendous popularity in the last few years. Applications of AI span across several industries. The technology is growing at an astounding speed. According to Statista, AI is expected to have a year-on-year growth rate of 128.44% in 2025. Amidst all this, the maintenance of law and order involves reducing crime rates and taking appropriate legal actions against those involved in criminal activities. Despite legal firms trying their best to maintain law and order, they face roadblocks. As a result, law institutions are leveraging different technologies in their procedures. AI for law and order can be one of the technologies that can assist legal authorities to deliver speedy and appropriate justice.
Common Problems Related to Law and Order
False legal cases are one of the common problems faced by people. In such cases, proving a person's innocence becomes a big challenge. Not just individuals but businesses too face their own set of challenges when they are firing an employee or discrimination of any form takes place in their workplace.Besides, companies often fail to recognize if an immigrant working with them is unauthorized to do so. Failure in such recognition invites unwanted legal action that can lead a business into legal battles and consequent loss of reputation.
How Artificial Intelligence Can Bring Law and Order
Legal firms turn to technology for improving their performance. With AI for law and order, several processes that were previously slow will experience an increase in the speed of operations.Legal research is one of the most taxing tasks on a lawyer's worklist . With AI for law and order, such research can be concluded faster. Moreover, AI can also assist lawyers by predicting the outcome of a case and solutions to resolve a dispute.
Contractual partnerships are critical as they deal with the future growth of an organization. AI can help here by analyzing the partnerships and indicating how to make the most of it. Apart from suggesting the right moves, AI's unbiased behavior also assists organizations to ensure that both the companies in collaboration earn adequately.
For businesses to avoid a legal battle by hiring an unauthorized immigrant, their legal teams can leverage AI. Using AI for law and order in companies, authorities get information on an individual's nationality and eligibility to work with their company. AI machines can do a rapid background check for other references too.
People employed in legal firms should not be afraid of losing their jobs to these AI, as they are here for help. As AI has applications in everyday life, CTOs and CIOs in large law firms must see how to tweak their infrastructure to enable efficient functioning of this technology.