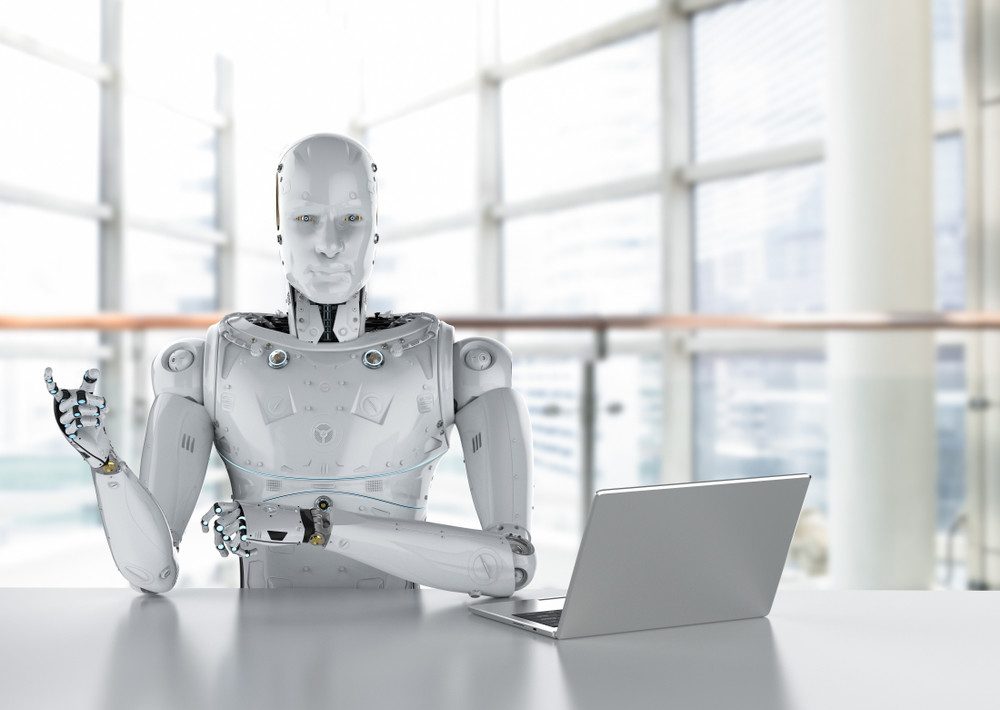 Businesses are leveraging artificial intelligence (AI) to improve the productivity of their employees.
If you think that AI is here to take over your job, then you are highly mistaken.
The fact is that AI in the workplace is going to assist you to accomplish tedious tasks and optimize your performance.
Can you believe it? The technology that helps us know the traffic status, navigates us to our destination, and recommends us movies on Netflix has now entered our workplace too! Impressive, isn't it?
AI is one such technology that has no end when it comes to innovation and breakthroughs. However, the rate at which the technology is developing and automating services has created a sense of fear amongst workers. Workers fear that AI is here to replace them. But in reality, AI in the workplace can help employees perform better.The report from Accenture has left us speechless. The report discovered that by recreating a new environment where employees and AI work in collaboration would double the annual economic growth rate by 2035. It further revealed that AI in the workplace would boost employee productivity by 40%. Such a report specifies the reality of AI at the workplace.
Artificial Intelligence in the Workplace

To stay ahead of the curve, companies expect their employees to work hard. However, overburdening employees with expectations can eventually lead to an increase in the rate of attrition. Hence, there is a need to resolve this issue at the earliest. So, why not implement AI in the workplace?
Right from scheduling business appointments to booking tickets for offshore meetings, AI can perform all such meticulous jobs, taking some burden off an employee's plate. But these are just applications that indirectly help employees in a workplace. We also have AI helping and impacting employees more directly. With its ability to provide personalized training, AI can help employees grow their skill sets. Besides, with AI, managers can better evaluate their employee performance. AI eliminates the scope for any bias in employment performance evaluation. As employee attrition is a growing concern across industries, leaders are identifying areas where they can leverage AI so that they can select employees who can fit into their work culture in the long run. Furthermore, AI can help industries analyze which employee can best fit in a specific team and work together to boost an organization's overall productivity.
These AI Facts Will Blow Your Mind
AI has already entered the workplace where it is used to hire people without gender bias. Here AI is being used to analyze candidate application forms from various sources to reach out to a niche candidate base without any hurdles. AI is also assisting in leveraging social media channels to study employee behavior outside of work, identify the interests of employees, and create a stronger brand presence online.
AI has the potential to deliver applications that can altogether renew an employee's experience at the workplace. It can exterminate the low-value tasks and allow employees to reserve their skills for better, more challenging job opportunities.