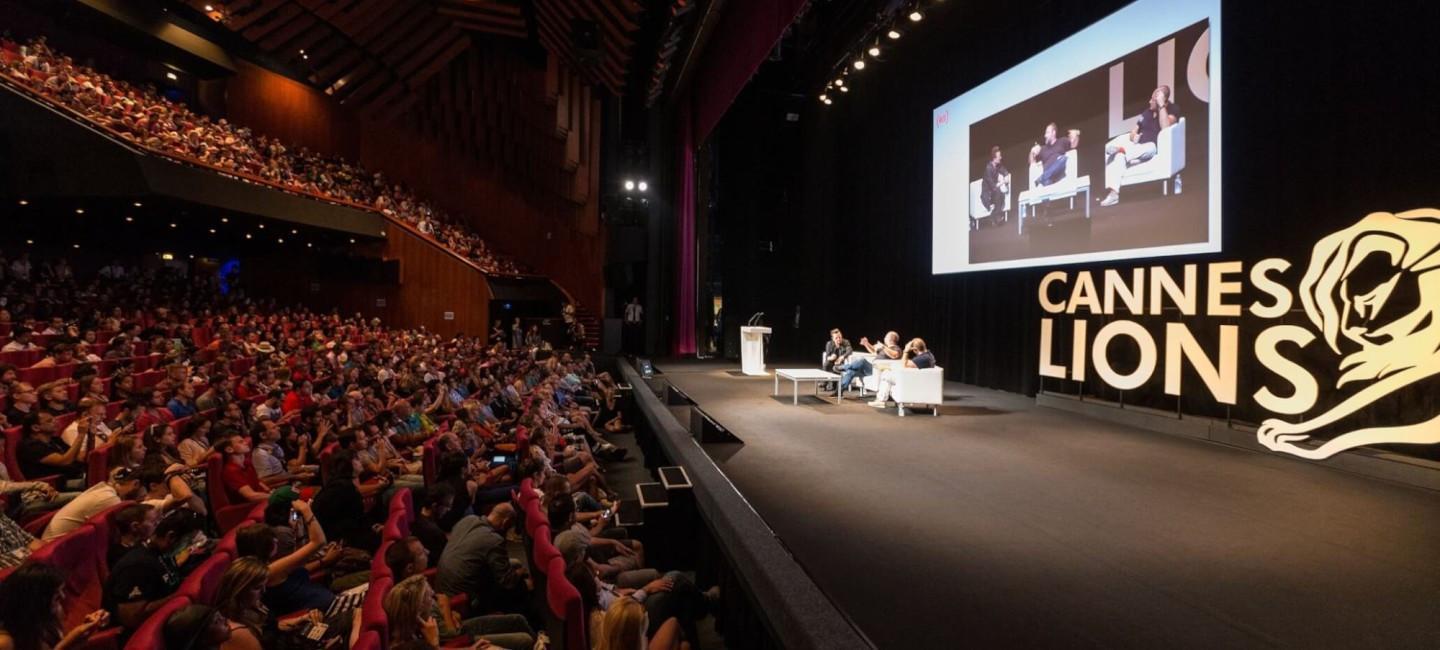 The 65th Cannes Lions 'Festival of Creativity' gets underway next week following a watershed reinvention of the conference making it far more inclusive and affordable.
One of the key initiatives this year is 'See It Be It' which addresses the gender imbalance in senior creative leadership by promoting greater diversity and representation through extensive training, mentoring and networking opportunities. Some pundits have even described it as the year of the Cannes Lioness.
In addition, the Lions have also introduced #MoreLikeMe to champion diverse creative talent which builds on HP's marketing Diversity Scorecard to support its agencies in their journey of encouraging more culturally representative creative talent and teams. The program has selected 15 racially and ethnically diverse rising stars to Cannes for an immersive experience including mentoring, networking and curated programming.
This year will also see the introduction of a two-day Hackathon entitled 'Change for Good' in conjunction with Amazon and international advocacy platform Global Citizen. The Lions have invited crack creative talent from around the World to tackle 6 briefs including topics such as Poverty, Food & Hunger, Health, Education, Gender Equality and Clean Water & Sanitation.
In a bid to make the event more cost-effective, Ascential have also cut the Lions down to 5 days (from the previous 8), reduced the basic ticket price by around €900, many hotel prices have been frozen and they are offering a deal with over 50 restaurants offering fixed price menu's for between €20 & €30.
Despite the many changes to the Lions the primary purpose of the Lions is to celebrate creativity in all its forms plus to educate, stimulate and inspire the communications industry. And in order to get those messages across with some style, a glittering array of star presenters such as Thandie Newton, David Schwimmer, Paloma Faith, Tyler Perry and Johnny Marr have been enlisted.
I've attended quite a few of these over the years, seeing an eclectic mix of stars including everyone from Iggy Pop to Kim Kardashian, Halle Berry to Ben Stiller and Bono to Will Smith. To be honest, the vast majority of these sessions are superb and offer genuine insight into how different people perceive creativity in all of its many guises.
I have also taken a look at the best sessions available at the Palais according to a list compiled by Unruly who have listed their 'unmissable' presentations:
Beyond these sessions, I would also recommend:
Life on Board: Turning the Car into Media - at the forefront of automotive technology Renault will discuss the future of life on board and the evolution of in-car technology, the need for new forms of entertainment and the untapped potential for communicating with and marketing to customers
Five Campaigns That Shook the Advertising World - This exciting showcase from PepsiCo, Bacardi Martini, Lego IBM will take a deep-dive into the key entertainment verticals—including gaming, sport and music—to uncover the incredible pioneering work that has changed the rules of brand engagement forever.
Check back next week for a full review of the Cannes Lions, assessing the winners and the losers and whether the changes made to the format mean that Cannes can really change for good.
Thanks for reading! If you enjoyed the article please SHARE, SHARE, SHARE! (and maybe even LIKE, COMMENT or TWEET)
I have 215,000+ Followers on LinkedIn and you can FOLLOW ME via this link to try and win a free copy of my book 'How to be a Top 10 Writer on LinkedIn' available on Amazon or visit www.linkedintop10writer.com or on Facebook
LinkedIn 'Top 10 Writer' for 2015, 2016 & 2017 - No.1 Management Writer for 2017, TOP VOICE FOR MARKETING & SOCIAL & 'AGENCY PUBLISHER OF THE YEAR'