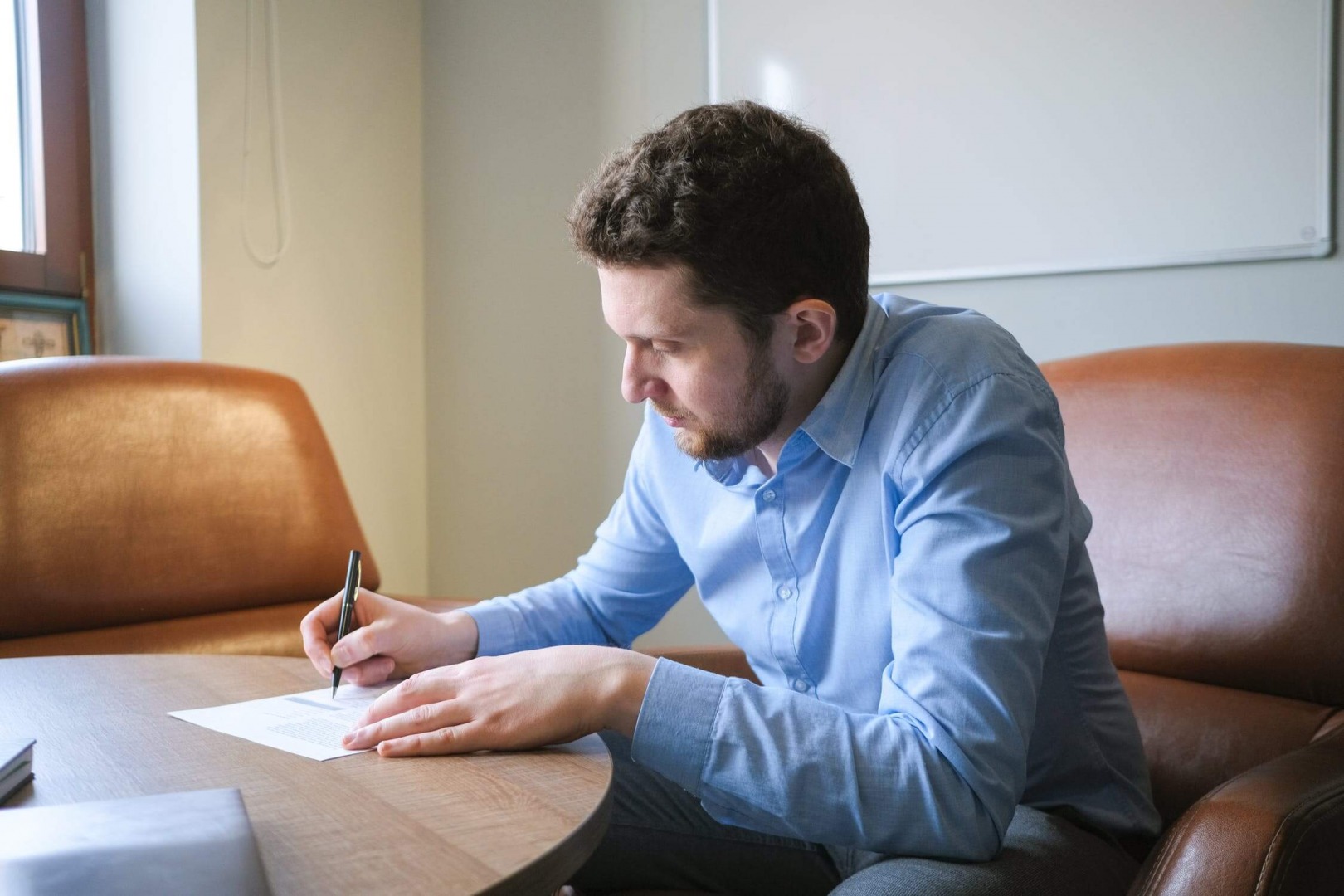 To be successful in almost anything requires confidence, leadership included.
Brand new research from Predictive Index's 2021 People Management Report asked a series of questions around what makes a world-class manager. They found that the #1 skill employees value from their managers is confidence.
Most people know confidence is essential, but it's fascinating to learn how important it is in today's business environment.
I asked Blake Bozarth why confidence is so critical for leaders today, and he said, "If you don't have confidence in yourself, how can anyone else? When you're confident in who you are, your gifts and strengths, and the mission you're on, it's contagious." To take Bozarth's wise words a step further, confidence breeds followership and increases influence.
Confidence breeds followership and increases influence.
As easy as this is to say, everyone from Olympic Athletes to high-performing CEO's has struggled with confidence at one time or another. The reason is simple, most people don't know what it is, what it isn't, and how to develop it.
What's Confidence and How is it Developed?
Henry Ford famously said, "Whether you think you can or think you can't, you are right." Ford was talking about confidence, which is best defined as the belief in oneself and one's ability to succeed. It comes from a Latin word meaning "to have full trust."
Confidence is not cockiness or arrogance. It is not masking gaps inside by portraying something different on the outside. Confidence in leadership isn't 'Every team member loves me,' confidence is 'I will be a great leader to them even if they don't.'
Confidence in leadership isn't 'Every team member loves me,' confidence is 'I will be a great leader to them even if they don't.'
I have learned studying, coaching, and working with great leaders is confidence is built through consistent daily repetition. On a recent episode of The Ringers, "Flying Coach Podcast" with Sean McVay, Pittsburgh Steeler Head Coach Mike Tomlin described perfectly how confidence is developed, "confidence is steeped in the work."
Here are a few proven strategies if you are ready to do the work required to build authentic confidence as a leader that will attract people to follow you.
1. Visualize Yourself as a Great Leader
The mind is a powerful thing. Every achievement started as an idea and a vision in someone's mind. What I have learned is, how leaders think about themselves will shape their future.
How leaders think about themselves will shape their future.
The Journal of Consulting Psychology outlined an experimental study of visualization techniques, and the results were pretty amazing. They studied two groups of job seekers. Both groups were exposed to the same career counseling and interview coaching, but the second group also learned visualization techniques.
Within two months of training, there was a 45 percent increase in the second group getting employment versus the first group. Leaving no doubt about the power of visualization.
If you want to grow your confidence, you have to visualize yourself as a great leader first.
2. Be Curious and Listen
The best leaders have wisdom to share and are fantastic problem solvers, but their curiosity and listening skills allow both of those things to come to fruition. I was a guest on The Tie Podcast, and I told host Walker Simas, "if I could impart anything on young people, it's to be curious and to listen. You will be amazed at what happens in your life."
Just this week, I sat in a meeting with a highly successful Vice President in a Fortune 100 company with 25 years of experience. I watched as she diligently took notes, asked curious questions, and listened for over two hours at an elite level. Not only was it impressive, but it allowed her to communicate with conviction when she spoke.
Model your behavior after her and allow your curiosity and listening skills to build confidence daily.
3. Leverage Specific Kinds of Daily Affirmations
Building confidence begins with the words you tell yourself every day because the words you say to yourself are the most important words you say.
The words you say to yourself are the most important words you say.
Affirmations are a great place to start. An affirmation is a formal declaration of emotional support or encouragement. Instead of telling yourself, "I am good enough" or "I am worthy enough," add to the statement WHY you are good enough or WHY you are worthy. It would sound like this, "I am worthy of being a great leader because I care more about others' success than my own."
4. Strengthen Your Words
While adding words of affirmation is a great place to start, you also must eliminate the words that protect you from failure because they are setting you up for it.
Most managers are afraid of failure or being negatively judged for an idea. To cope, they try to soften the blow by saying, "I am going to try..." or "I might be able to..." or "We might." Instead, replace those with courageous words like, "I am going to..." or "We will..." or "We can..."
5. Filter The Words of Others
As Lou Holtz said, "You're never as good as everyone tells you when you win, and you're never as bad as they say when you lose." If you rely on developing confidence from other people's praise, you are in a dangerous spot.
Since you can't control what others say, it's important to take others' words with a grain of salt. Remember, confidence comes from within, so allowing others' words to dictate your feelings isn't true confidence.
Closing
Confidence is crucial for both short-term and long-term leadership success. Stop hoping or pretending you have it. Your consistent daily repetitions and steeping yourself in the hard work of leadership will provide it.