No one ever wants to find themselves in a courtroom, but if you do, it's important to be prepared.
There are many things that can go wrong during a trial, and the defendant is often at a disadvantage. However, with the right tips, you can make defending yourself in court a bit easier. In this article, we will discuss some of the most important things to remember when preparing for your day in court.
Defending Yourself In Court - How To Make It Easier


Being in court is never an easy experience, but it doesn't have to be as daunting as it might seem. While this might cause stress and nervousness, dealing with the issue in court is best done with a level head. Moreover, a Lake county criminal lawyer says that one of the best ways to make sure that you are properly defended is to do your homework and be prepared. However, being ready for a court hearing can mean a lot of things. And because preparation is key, here are some tips that can help you make the process a bit easier:
Have Someone Present to Support You
Having someone in court with you who is there for support can go a long way in calming your nerves and making sure that everything runs smoothly. This person could be a family member or friend who knows enough about the case to offer advice and support. Hiring an attorney can also be beneficial. Having a legal professional on your side can provide an extra layer of security and peace of mind that you are being represented in the best possible way. An attorney will not only help guide you through the complexities of the law but also be a strong advocate for your case.
Know the Law
The more information you have about your case, the better off you will be in court. Researching the laws surrounding your case can give you an edge when it comes to presenting your defense. It is important to be familiar with the legal jargon and how it applies to your situation. Of course, knowing the law is a very broad term, but taking the time to learn as much as you can goes a long way. Your attorney can help you understand the legal aspects of your case, but it is always a good idea to have basic knowledge before you step foot in the courtroom.
Prepare Your Arguments
Having an effective defense strategy can be the key to success when defending yourself in court. Take some time when preparing for your court date to review what evidence and arguments you will present. Having your facts and arguments organized ahead of time will help you quickly get to the point when it comes time to present your case. The arguments you present should be well-researched and logical if you want to make a good impression on the court. Moreover, ensure that all of your arguments are relevant to the case and avoid bringing up any personal feelings or experiences.
Back It Up With Evidence
Evidence is essential for the confirmation of your claims. Without hard evidence, the court may not take your argument very seriously. Make sure that you have physical copies of any documents or photos that will help prove your point. Additionally, it can be beneficial to bring along witnesses who are able to testify on your behalf if necessary. Gathering evidence will help support your case and make it easier to prove that you are innocent or that your argument is valid.
Be Courteous and Respectful
When in court, it is essential that you maintain your composure and act professionally. This means being respectful to the judge, lawyers, and witnesses. Remain calm and collected, even if you disagree with the ruling or opposing arguments. Your behavior can help, or make it harder for you to go through this. Henceforth, being courteous and respectful will go a long way in ensuring that the court has a good impression of you. On the other hand, showing disrespect or being disruptive can lead to undesired consequences.
Be Open to Negotiations
The last tip for defending yourself in court is to be open to negotiations. The legal system is complex, and there is often room for negotiation when it comes to sentencing or the penalties you will face. If the prosecutor is open to discussing a deal, make sure that you consider it and decide if it would be beneficial for your case. In addition, it is important to remember that you should always remain honest and forthright when discussing matters in court. Negotiating is often viewed favorably and can be beneficial, but only if you are honest about all the facts.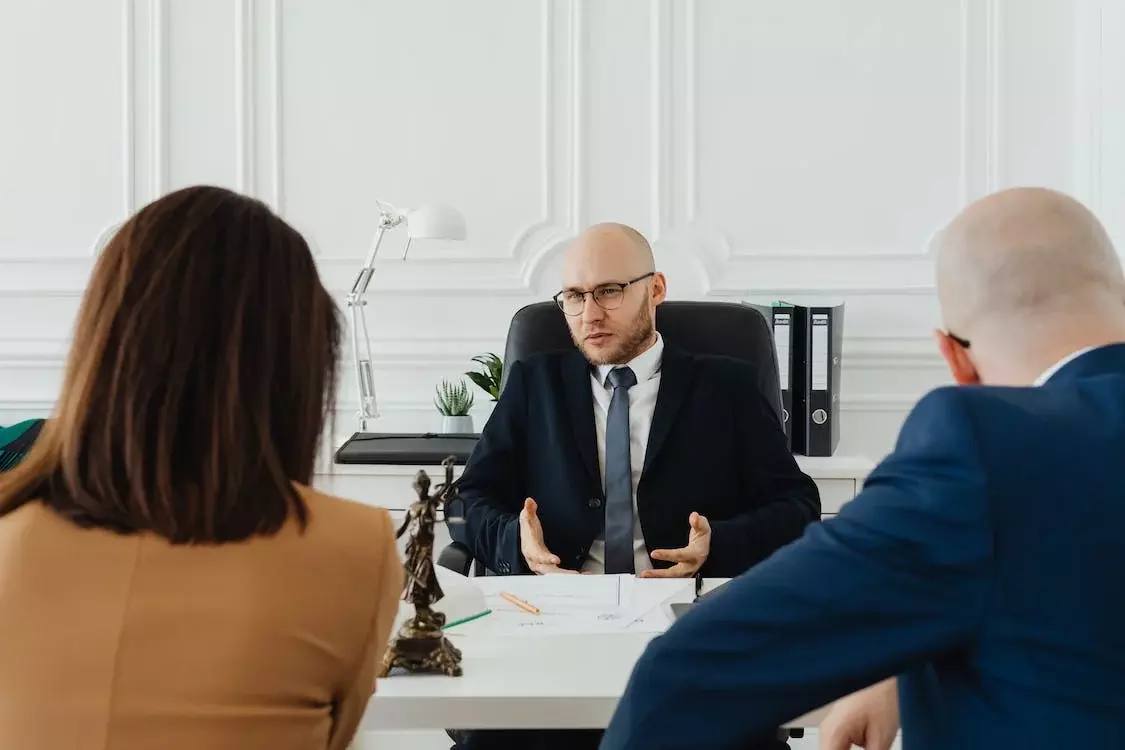 Be Fully Aware Of The Deadlines
Before appearing in court, make sure you are aware of all the deadlines that may be relevant to your case. This includes filing documents or providing proof of evidence by specific due dates. Failing to meet these deadlines can hinder your defense and could even lead to you being found guilty without a chance to defend yourself. Being proactive and keeping track of any deadlines can help ensure that your case stays on track and you are able to present a valid defense.
Try Not To Miss Any Court Hearing
In order to make sure your case goes smoothly, it is essential that you do not miss any court hearings. If for any reason you are unable to attend a hearing, contact your attorney immediately and inform them of the situation. Missing court hearings can have serious consequences and will almost always work against you in court. Additionally, ensure that you arrive at the court on time and are dressed appropriately for the hearing. Missing court hearings often come off as unprofessional and unreliable, making it difficult for the court to take your case seriously.


It is also important to remember that you should never lie when defending yourself in court. Lying can lead to serious consequences, including perjury charges or other penalties if discovered. Be honest, no matter how difficult it may be, and make sure that all of your evidence and arguments are valid and relevant to your case. Following all of these tips can help make defending yourself in court much easier and more successful.