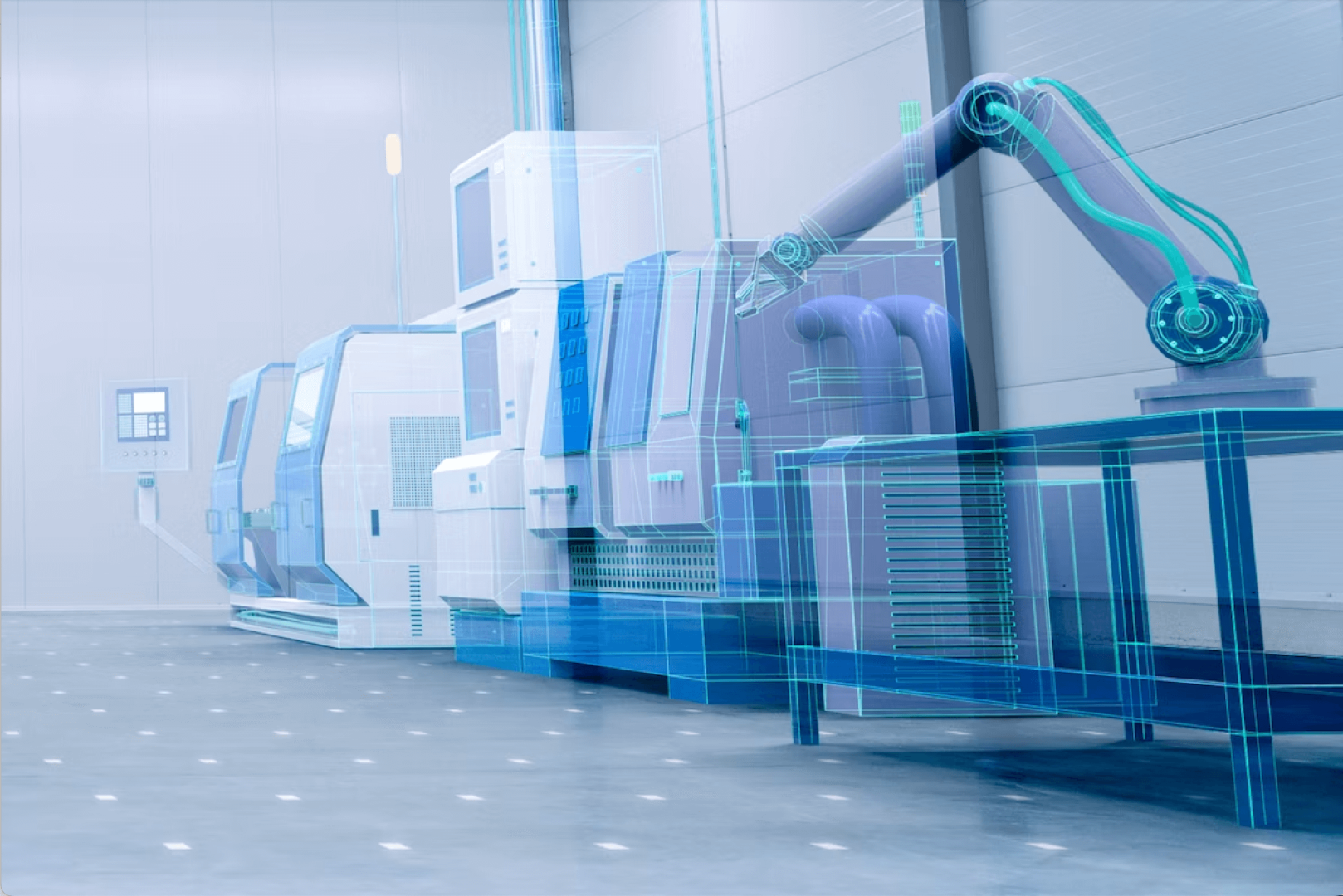 Digital twin is a trending buzzword used mainly by the media and people outside the technology world.
They often claim that digital twins are the future of technology, but most people aren't sure what they are, how they work, and how they benefit them. Initially, a digital twin concept began to enhance engineering simulation that improves overall product design but holds the potential to revolutionize the entire retail industry.
A digital twin can be defined as the virtual representation of a system or an object whose lifecycle is spanned from real-time data through machine learning and simulation to aid decision-making. Whether it's the visualization of complex relationships between physical objects, including product placement, or enhancing physical customer journeys, digital twins are creating great opportunities in the retail industry.
Let's understand how leveraging digital twins enhances sales, user experience, and brand value in the retail space.
What is a Digital Twin? How Does it Help Retail Industry?
Digital twins is an emerging technology that should salivate every marketer, designer, and engineer. In fact, it's not just marketers, designers, and engineers that should be interested in the topic of digital twins. In today's ever-changing technology landscape, all strategists should be focused on what problems digital twins can solve and how they might apply the technology across different business models.
Digital twins help businesses create environments and layouts virtually to visually assess the impact of new strategies or improve the current ones. And in the retail industry, the list is endless when businesses consider leveraging digital twins for overall growth. From delivering rich customer experiences in analyzing and implementing material costs to improving physical consumer journeys in stores by rearranging order shopping lists that line up with a route, digital twins could seamlessly integrate into different business niches in the retail space.
Digital twin, a real-time 3D model of the physical business, has gradually transformed the supply chain strategy and has become an integral part of the retail industry.
In fact, it allows retailers to have a deeper insight into what's happening within the business — it offers them insights on how to make better decisions by strengthening their analytics and influencing supply chain efficiencies.
Let's understand the benefits of incorporating digital twins into your retail business.
#1. Creating digital experiences
The digital twin is the newest technology in retail, helping retailers and developers create digital experiences for online and offline customers. It is an interactive 3D representation of a physical object or space. It's been around for a while, but it's only recently become affordable enough for widespread use by businesses.
This technology allows businesses to create accurate replicas of their physical locations, including their products, store layout, and even employees—which means that customers can experience their favorite stores from anywhere in the world. If they're shopping online, they can try on clothes or pick out furniture without leaving their homes; if they're shopping in person, they can see precisely how different sizes will fit them before making purchases.
The digital twin has many benefits:
#2. Predictive Maintenance
As a retail giant, you must quickly recognize any issues or errors in product manufacturing. With the digital twin in place, you can examine real-time data from the digital twin to acknowledge any issues/errors occurring in product manufacturing swiftly.
The digital twin also allows retailers to explore new opportunities by examining real-time data from their logistics network, including any issues/errors occurring in product manufacturing. Developers can also get intelligent insights through IoT sensors. These sensors can detect temperature fluctuations or changes in humidity levels that may indicate potential problems in the warehouse environment.
By using a digital twin for predictive maintenance, retailers can improve product quality while minimizing costs. They can also explore new opportunities by examining real-time data from their logistics network and leveraging it for predictive maintenance.
#3. Remote Monitoring of Systems in Real-Time
Retailers and developers can comprehensively view their physical systems using a digital twin. The digital twin helps them handle and observe the system, which leads to better decision-making, improved operations, and more satisfied customers.
With the digital twin, retailers can manage their operations at scale. They can also optimize their supply chain by anticipating changes in demand and planning for those changes.
With access to real-time data, retailers can make more informed decisions about how they want to enhance their customer experience. This could mean anything from adding new features or functionality to improving the overall look and feel of the store itself.
In a Nutshell
The retail industry is one of the most rapidly-growing industries in the world. This is because of the increasing number of online shoppers who prefer to buy products online rather than go to a physical store.
However, the retail industry faces many challenges, including high costs and poor customer experience. To overcome these challenges, retailers need to adopt digital twins, which will help them enhance overall growth in physical and online stores by delivering a seamless and rich customer experience.