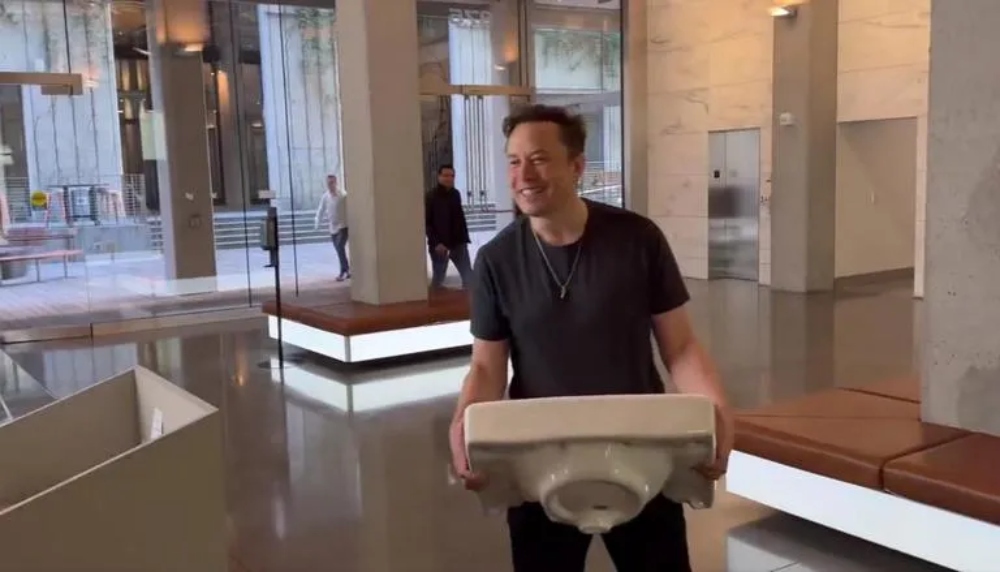 Billionaire Elon Musk visited Twitter's headquarters in San Francisco to oversee the state of the company.
"Entering Twitter HQ – let that sink in!" The Tesla and SpaceX CEO tweeted with a video of his entrance.
The Twitter staff got a brief heads up about the visit.
Employees will directly hear from Elon Musk on Friday.
While speaking with investors, Elon Musk claimed he would fire 75 percent of staff, but realistically he won't do it.
The billionaire does have a penchant for exaggeration and making bold claims.
Elon Musk wants to maximize the capacities of the tech firm by increasing automation, improving cybersecurity practices, and focusing on the latest tech trends.
He is keen on promoting free speech, removing bots and making Twitter more competitive with innovative features.
Musk has until 5 p.m. Eastern Time on Friday to complete his deal to buy Twitter or again face the proposition of going to trial.
The funding for the $44 billion purchase price is still coming together but lots of potential hurdles have already been cleared.
Elon Musk aims to change Twitter by battling spam by verifying accounts, hosting money transfers, and wants to create Twitter subscriptions instead of relying on advertising.
Twitter is different from the other social media platforms because of the real-time conversations users can join.
What makes Twitter unique is that you can't amend your existing Tweets unless you delete them.
Twitter offers immediacy to its users that they can read, report, and comment on concurrent global events.
It is also a "go-to" place if you want to follow influential and affluent people.
Many politicians and businessmen use Twitter to communicate openly with their audience.
The Tesla CEO wants to allow people to speak freely on Twitter regardless of their political views.
Elon Musk has previously expressed an interest in creating a "super app" similar to China's WeChat.
WeChat, which is used by more than 1 billion people in China, combines instant messaging, video calls and mobile payments.
Elon Musk is closer than ever in transforming Twitter to match his own vision.