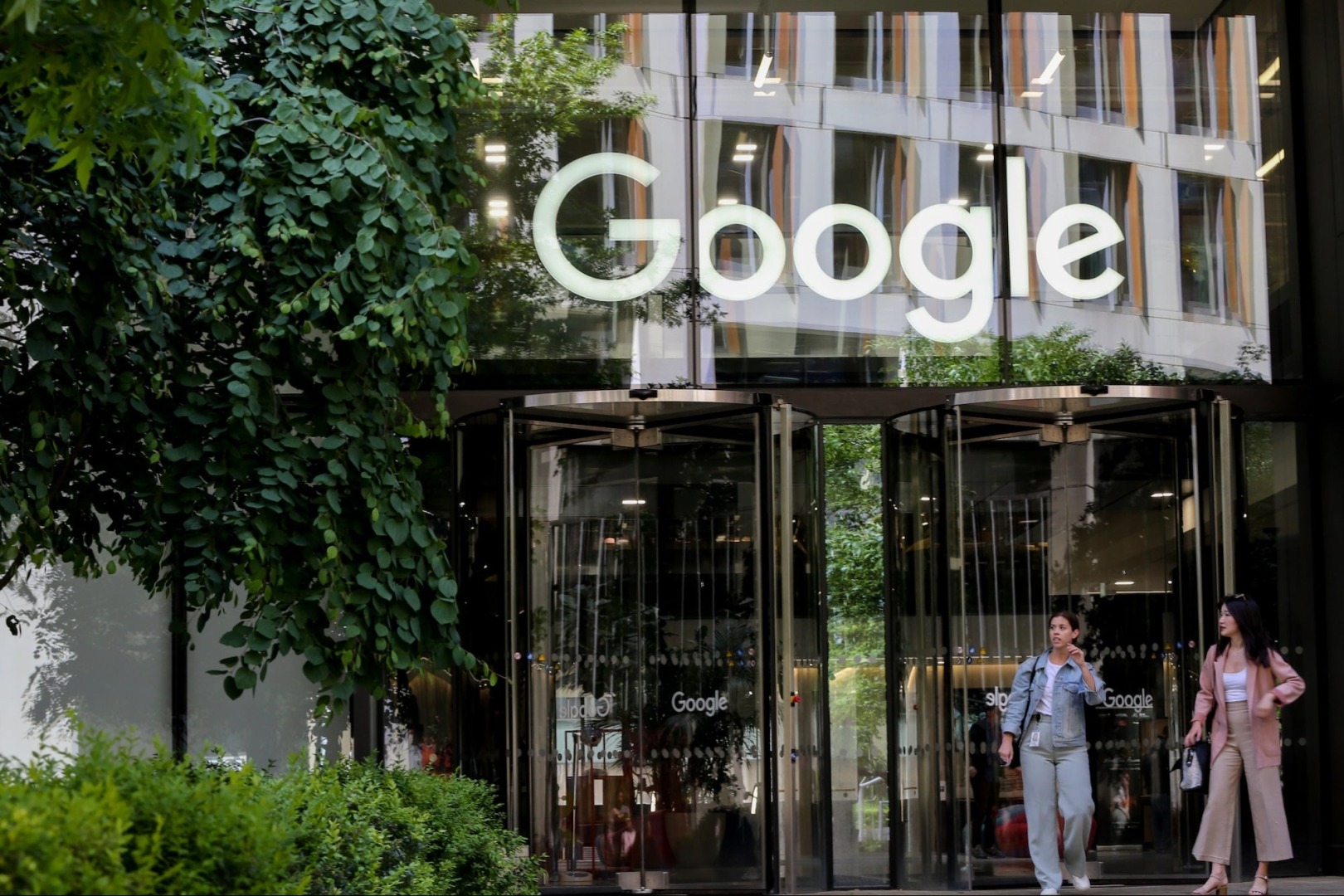 Google has emerged as the best company to work for in the United Kingdom, based on employee reviews.
The recent study conducted by employee engagement experts Weekly10 analyzed online Glassdoor reviews for 1,090 companies with a presence in the UK to determine the most employee-friendly workplaces. Companies with more than 1,000 reviews, 20 salaries, and 5 job openings were included in the research.
The analysis considered various categories, which were then weighted and combined to generate an 'Employee Satisfaction Score' out of 100 for each company. These categories included salary, business outlook, recommendations to friends, CEO approval ratings, feedback from different demographic groups, health and financial benefits, flexible work hours, work-from-home policies, sick pay, vacation days, transportation benefits, career opportunities, and miscellaneous benefits.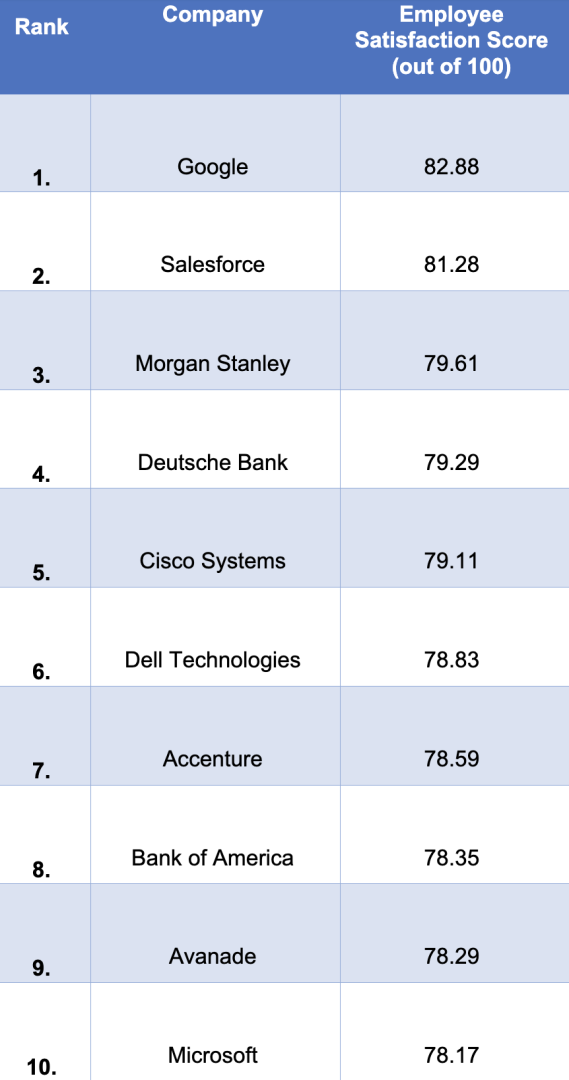 Google secured the top position as the best company to work for in the UK, boasting an impressive employee satisfaction score of 82.88 out of 100 overall. Notably, it received outstanding ratings of 95.35 for career opportunities and 89.30 for salary, ranking among the highest in these categories based on employee feedback. Google also excelled in sick pay and vacation policies, receiving a score of 87.86 out of 100, along with a rating of 79.14 out of 100 for its flexible work hours and work-from-home policies. The median yearly salary at Google is approximately £82,500.
In second place was Salesforce, with a satisfaction score of 81.28 out of 100, derived from employee feedback. Morgan Stanley followed closely in third place with a satisfaction score of 79.61, and the company received an approval rating of 86.75 for its CEO, with a median yearly salary of £67,658.
Deutsche Bank and Cisco Systems ranked fourth and fifth, with satisfaction scores of 79.29 and 79.11, respectively. Deutsche Bank performed well in business outlook with a score of 72.95 and had a median yearly salary of £73,002. Cisco Systems excelled in the same category with a score of 83.78 and had a median yearly salary of £56,389.
The top ten list also featured companies such as Dell Technologies, Accenture, Bank of America, Avanade, and Microsoft.
A spokesperson for Weekly10 highlighted the significance of platforms like Glassdoor, which offer valuable insights into the experiences of current and former employees. While salary remains a crucial factor, top companies are also rated highly in categories such as health benefits, sick pay, and flexible working hours, all contributing to a better work-life balance. Notably, these top companies also received high CEO approval ratings, with all the top ten companies scoring above 70 in this category.