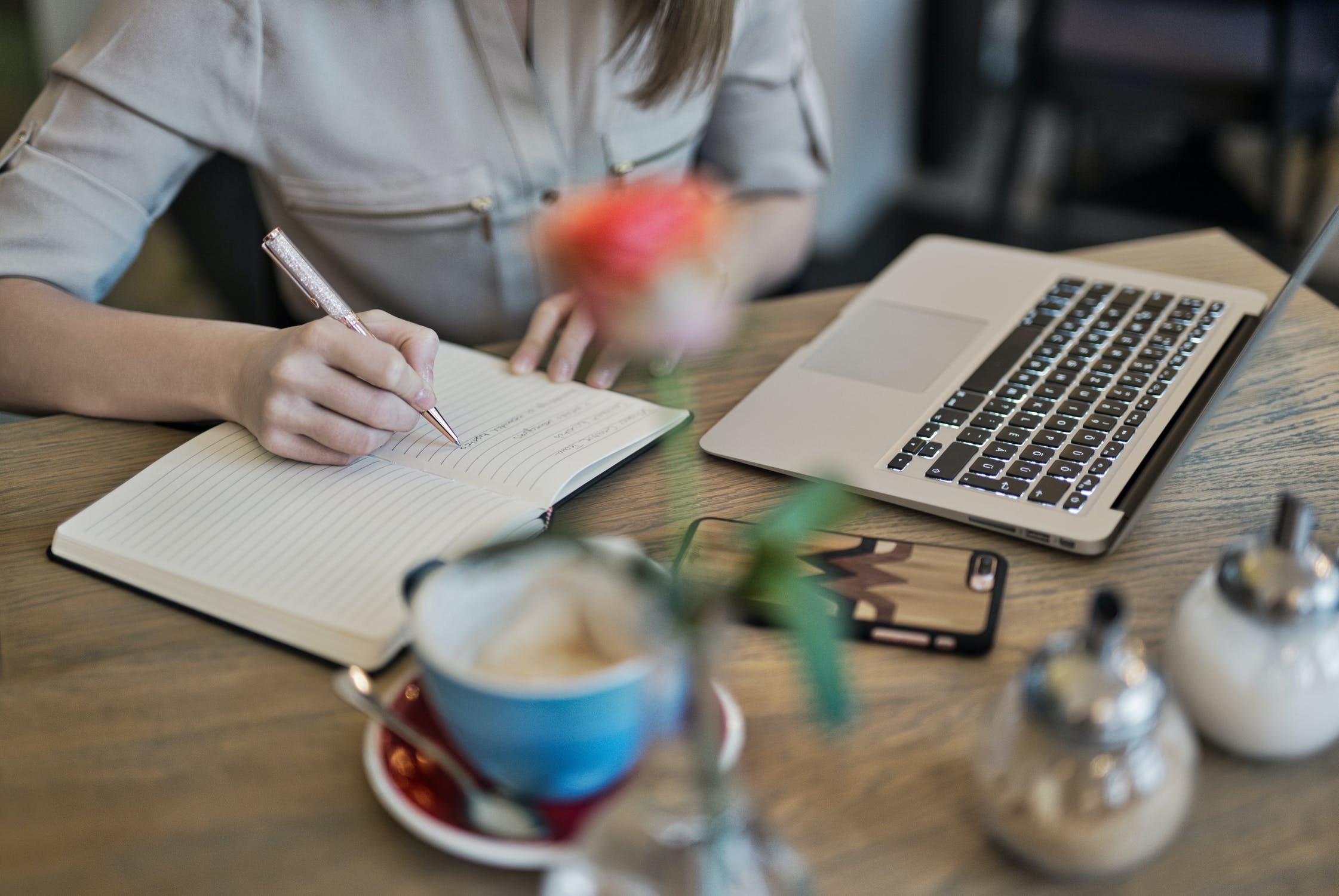 Scaling content creation remains a challenge for most marketers and entrepreneurs.
How so?
As brands grow, there is a need to produce more and more content. Different content formats are needed to reach audiences on different platforms.
Often, there is a tendency to compromise content quality in order to meet heightened content requirements. Unfortunately, even experienced brands make this mistake since they lack the foresight to plan for the future.
What brands don't realize is this:
A few ill-crafted content pieces are enough to destroy the engagement and reach they have built over the years. It's a heavy price to pay, considering that you can completely avoid it with a bit of foreplanning.
Don't believe me?
Read this article carefully. I'll explain five ways you can scale content creation smartly.
5 Ways to Scale Content Creation Without Compromising on Content Quality
I often receive requests for content marketing tips. I nearly always suggest content scaling, although there are many misconceptions about it. Let me address them first.
If you think scaling content creation is the same as increasing content production, you're mistaken. Scaling means churning out greater volumes of content, keeping the content quality and brand messaging intact.
And contrary to what you might think, content scaling is not done on a need basis. It should be planned when you create your content strategy. Only then can you present an accurate projection of your content marketing efforts to management. You also need it to secure buy-in for marketing and staffing budgets.
Take a look at the top five content-scaling tips.
1. Outsource Content Creation
Scaling content creation means an increased workload for your existing team. If you need to maintain content quality and meet delivery timelines, you will have to expand your content team.
The best way of going about this is by outsourcing your content writing requirements. 84% of respondents in a CMI survey said they outsource their writing jobs.
While your in-house team might be more familiar with your brand's voice and standards, external resources can be trained to match their level. Plus, hiring writers on a pro-rata basis can be cheaper than maintaining a large full-time team.
At the same time, you should have internal editors and managers to review/edit outsourced assignments. A robust feedback system should be in place to get your new writers up to speed. The new and old teams should communicate openly so that expectations are met and on-boarding is smooth.
While hiring freelance writers, never compromise on quality. In fact, opt for subject matter experts and experienced writers instead of cheaper resources. With Google placing more and more stress on content quality, you don't want to attract penalties for the sake of saving a few bucks.
You can attract fresh talent by creating a "Write for Us" page on your website. While the sample below is for inviting guest bloggers, you can use a similar format for regular freelancers as well.
Image via Creately
If your guest writers are industry leaders with a substantial social following, that's a bonus. They can double up as influencers and earn you new audiences by promoting your content on their social accounts.
Anything else?
To manage your freelancers, you will need a specialized tech stack. Tools for project management (Trello or Jira), payment management, and team management (Slack or Skype) can make the collaboration of on-site and remote teams seamless.
2. Create Custom Content Guidelines and Templates
If you intend to onboard new editors, writers, and content strategists to produce quality branded content, you need a proper documentation system. You can create standardized templates for routine formats like listicles, roundups, and reviews.
Nobody understands your business as well as you do. You can create custom content guidelines and templates that even new content hires can follow easily. That will help flatten the learning curve in a big way.
Using your content guidelines, your new content team will be productive from an early stage.
The best part?
Your content delivery pipeline will not be disturbed when new members are inducted into the system. The write-edit-review cycle will also get shorter with time.
If you need a more compelling argument for this tactic, check out this stat:
69% of all high-performing B2B marketers create well-documented content strategies, according to the CMI survey cited earlier.
Image via CMI
Your content guidelines should govern everything about your content, from branding to tone. Templates should be high quality and customizable, not cookie-cutter variety.
For new writers and editors, templated content is like a blueprint that makes their task easier. As they develop more and more content, they internalize the guidelines.
3. Repurpose High-Performing Content
Repackaging the best content you own into different formats is great business sense. It's economical and practical, which is what a content creation scale-up should be.
Your high-converting content has an intrinsic appeal since it's garnering good engagement. You can easily convert the content into any of these content types and extend its shelf life:
Blog Posts
Infographics
Checklists
Ebooks
Videos
Case Studies
Social Media Posts
Creating content from scratch, especially evergreen content, requires a lot of man hours for strategizing, ideating, development, and promotion. In contrast, repurposing content is less time-consuming and tedious. Plus, the refurbished content can rank well since the original content was a sure-fire hit.
You can compile highlights from whitepapers into educational posts. Or, you can put together findings from case studies into Instagram Carousel posts. In this way, you can draw attention from different sets of people on different platforms.
AdEspresso has nailed the content repurposing tactic. They were ranking high for the keyword phrase "social proof marketing." Recognizing the opportunity, they quickly created ebooks, Facebook ads, and social media posts around the same keyword.
Image via Google
The brand was able to create many new content pieces without devoting extra hours.
Need a pro tip?
Update your existing content with fresh information to give it a new lease of life. This will help you remain relevant and maintain your Google ranking.
4. Revisit Your Content Strategy
Your audience's needs and expectations will evolve over time. If you want to keep providing value to your readers, you will have to realign your content strategy from time to time.
But this time around, you don't need to go through the whole drill of researching consumers, market conditions, and competitors. Since you've already done the groundwork, you just need to recalibrate your buyer personas.
Touch base with your customer service teams to find out what triggers your customers. What kinds of comments and questions do they have?
If you use CRM software platforms to manage customers, dig into their data. Even onsite bots have a wealth of customer data. Analyze the data to draw insights into the kind of content expected from your brand.
To create content tailored to audience needs, you need to identify the search intent of your audience. Using all of this information, update your buyer personas. Resegment existing and potential customers and develop content reservoirs for each segment.
By doing this, you can target the right people with the right content and extract a better ROI from your content marketing. Moreover, you won't waste your limited marketing budget reaching out to an audience with low conversion potential.
In other words, your content creation scaling will start generating returns from day one.
5. Leverage User-Generated Content
To save time in content ideation when you scale content creation, crowd-source content ideas from consumers themselves.
You can put together user-generated content (UGC) in social media posts and blog posts. This kind of social proof is authentic and compelling, which can help you cement customer trust. Stackla's research found that 90% of people want the brands they engage with to be authentic.
You can also leverage your influencer relations to acquire UGC.
If your influencers are transparent about their affiliations, the UGC they generate for your brand becomes your intellectual property. You can reuse all the relevant content shared by your influencers' followers. So, you can source tons of content, without spending too much time or money.
Final Thoughts
Marketers need to strategically plan their content-creation process well in advance. They need to document the process, assemble competent content teams, and line up resources to facilitate greater content volumes.
What content marketing challenges do you face? Leave your answers in the comments below. I'll be happy to help.