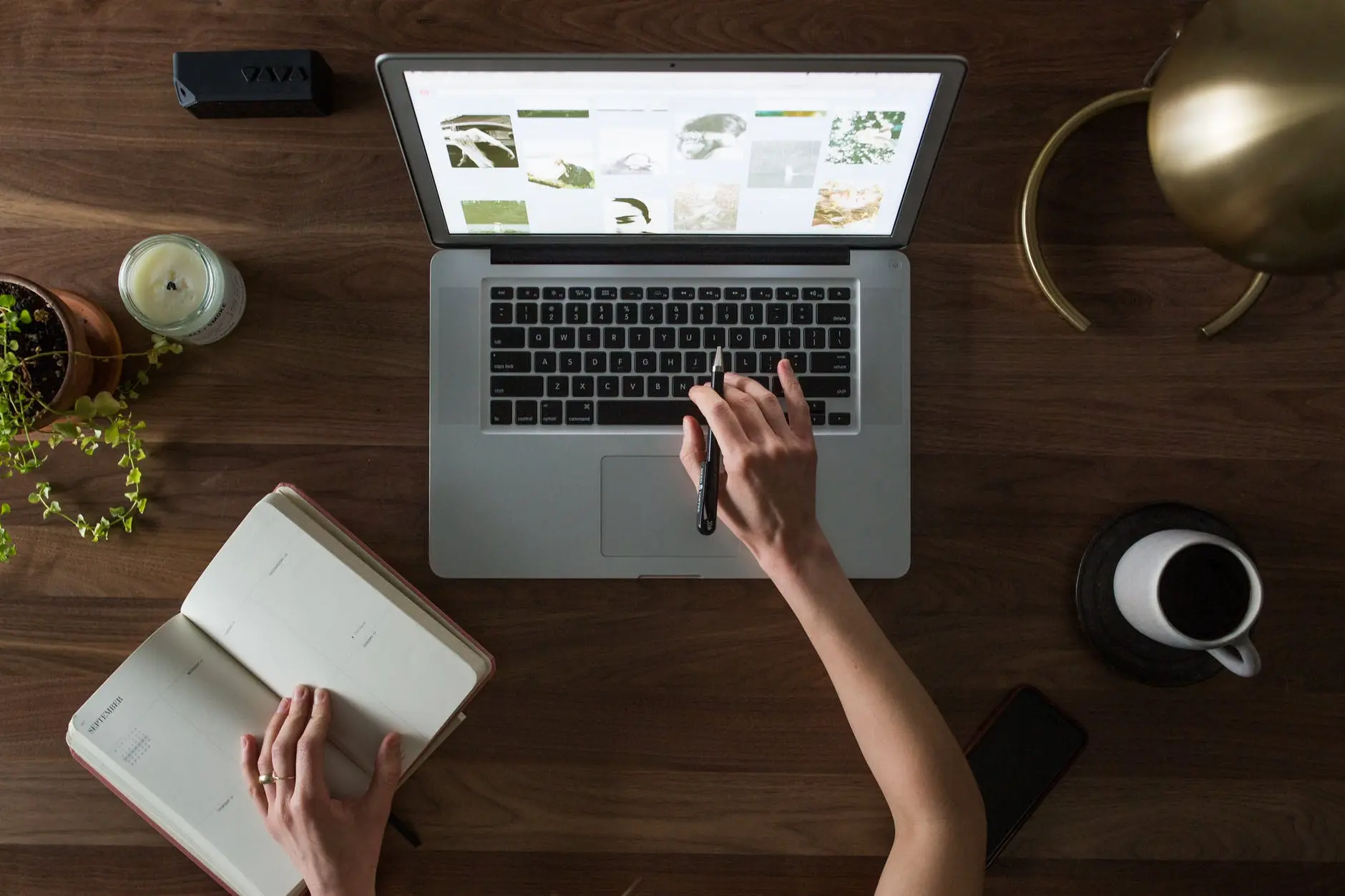 Most business owners want to get more exposure on Google to increase exposure and drive more sales. Our dependency on Google is not new. If we do not know something, the answer is Google. We never think of this while using Google, but we search for answers using something called keywords. Sometimes you may type something and not find the right results for it. In such cases, you might try revising your keywords or what you searched for.
Everything that shows up on a Google SERP (Search Engine Result Page), shows up there because it has been optimized for the keywords you typed in. This reflects the role SEO plays in establishing a strong online presence. Whether it's for your website or a blog you wrote.
Businesses that have their links present on the 1st page of Google have a higher chance of success and conversions. But how is it that some businesses are seen on the first page of Google and some are not found till pages 20 or 30 or 100? It's because these pages haven't been fully optimized for the right keywords.
Even while you are reading this article, you are consuming content. But the sole responsibility of making this content available to the right readers is the duty of the creator of the content. And in this case, businesses having websites are responsible for making their website and the content available to the users who are looking out for similar type of content.
Business owners often feel that having a business website is all that there is to it. But having a business website is of no use until you are able to draw users to it. Your business's website needs to have a presence online such that your website becomes discoverable to the users.
SEO plays a key role in making your website discoverable. However, the complexity arises when businesses are not sure of how to get their website on Google's first page.
Here are some tips to increase your business website ranking on Google: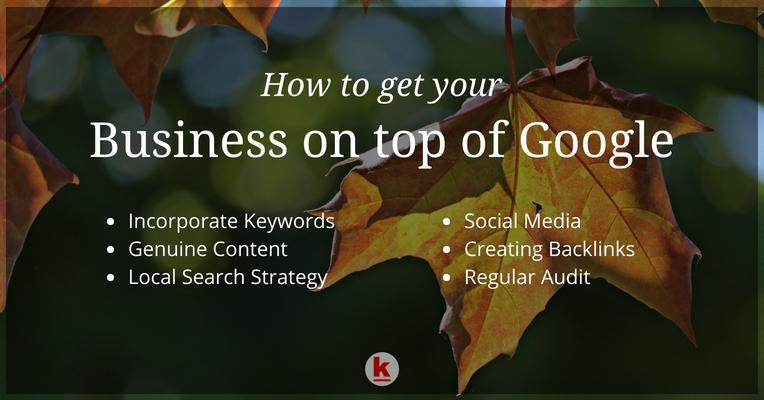 Incorporating relevant keyword research
As previously stated, users stumble upon content when they search for keywords and key phrases in the search bar. Website and content that is well optimized for these keywords show up.
Keywords are rightly called the building blocks of SEO. The keywords play a key role in making your content and business website discoverable to the users searching by the keywords that you have incorporated.
The first step to get your website to show up on Google is to optimize it for relevant keywords. This includes a thorough keyword research and a wise selection of the keywords you would like to put on your website.
Quality and Genuine Content
While optimizing your content and website with keyword is a crucial part of ranking well on Google, it is important that your content is relevant, original and informative. Using content that does not belong to you can also land you into legal trouble.
If your content is not adding value to the user, it is bound to have a high bounce rate, lesser time spent on your website, etc. All these factors contribute to how well you rank on Google. So make sure you're in the all clear when it comes to authenticity and quality of the content you offer.
Local Search Strategy
Are you a local business? Then you must have a local search strategy in place! This could be as simple as local newspaper listings, directory listings or setting up a Google My Business listing.
Using geographic keywords in page titles and descriptions will let your users know that your services or products are offered locally and become discoverable to people who are searching from within or near these locations.
Claim your Google places page. This will put your listing first whenever someone by your business name or your business type in your local area.
Social Media
Setting up profiles on social media channels like Facebook, Twitter and Google+ help generate backlinks to your website and other content published by you. Google gives credence to these sources and helps improve your ranking on search engines.
If you haven't already, set up social media profiles for your brand or business. Popularity on social media can be highly beneficial in overall business growth, not just to improve your rankings. The more shares, likes and comments you get on social media, the higher your chances are of ranking well on search engines too!
Creating Backlinks
What are backlinks? These are inbound links when one business website links to another.
Building backlinks is a crucial part of increasing your rankings on search engines. Simply put, search engines like Google give more credit to websites that have a good number of quality backlinks.
A smart way to do this is to keep a close eye on your competitors to check where they are creating their links. You can also try building links in these areas or try other options like discussion forums, business directories, etc.
Regular Audit
Last but not the least, it is essential that you audit your website regularly to review its performance. A thorough audit will help you understand the areas where your business needs to put in more effort and the areas that are doing well. It will also give you an opportunity to test new strategies to rank well.
An SEO audit report will tell you if your images and content are optimized, whether your URL has any broken links, or whether you have a high or low domain and page authority. All these metrics contribute to how well your website is ranked on SERPs.
The journey to get your business to the very top of a Google result page can be difficult but not impossible. Try out the techniques mentioned above and you can see the difference yourself.
Now that you know the various factors affecting the ranking of a business website, we hope these factors help your website rank better on Google.