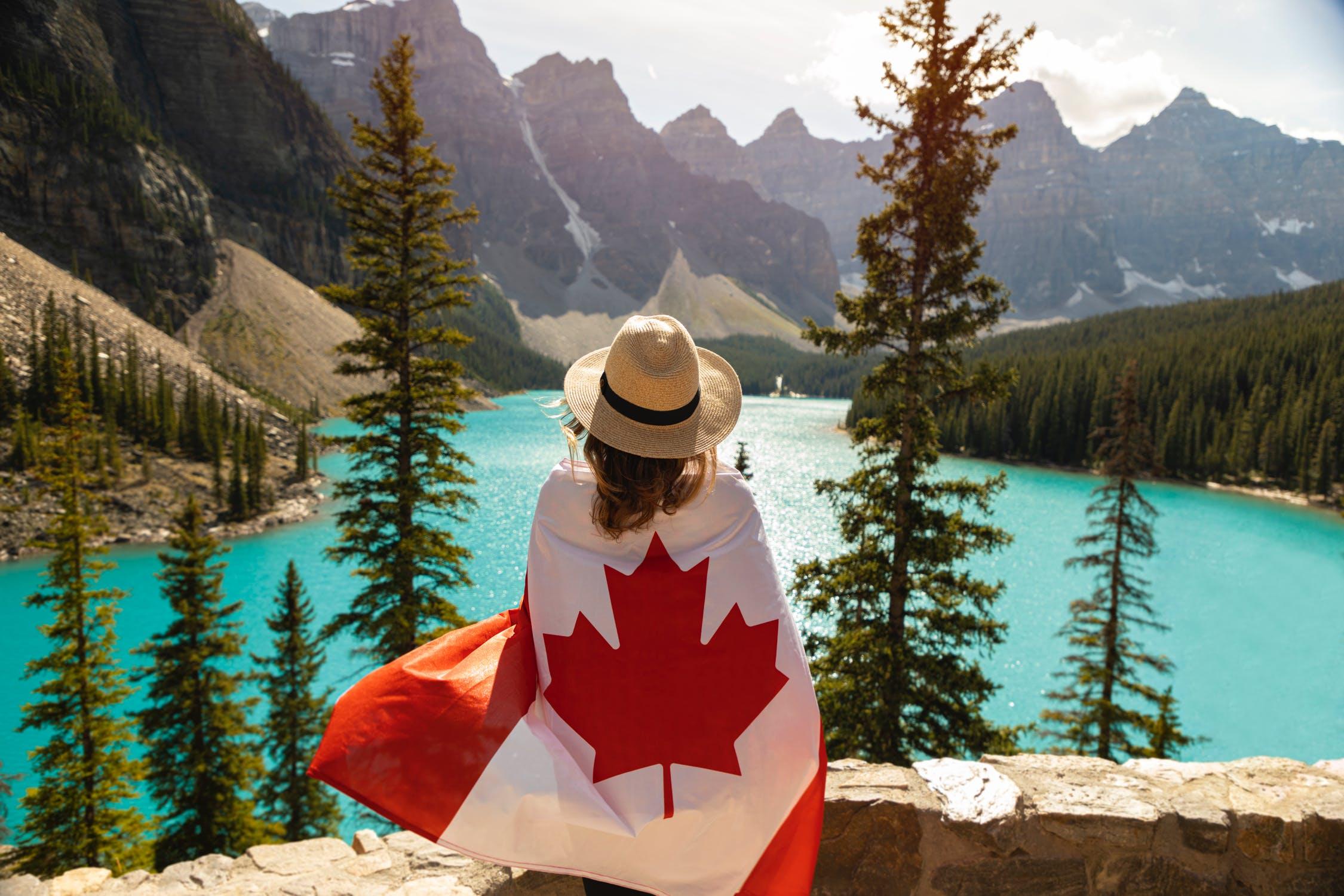 Gambling is enjoyed by millions of people around the world every day. It's a form of entertainment that has been around for centuries. For many years, people were restricted to gambling at licensed bricks and mortar establishments. However, the internet has opened it up to anyone with an internet connection. Such ease of access has led many people to think that it's OK to gamble online. If it wasn't then there'd be no online gambling sites, right?
So, are online casinos legal? It really depends where you are in the world. In some countries it's perfectly legal. In some countries it's frowned upon. And in a few countries, you can be severely punished if you're caught gambling online.

What about gambling online in Canada? There are a wealth of online gambling sites for Canadians to choose from. However, the law relating to online gambling is a little grey. Laws relating to gambling in Canada are few and far between, especially in relation to gambling online. Canada is made up of several provinces, and each is allowed to make and interpret gambling laws in their own way.
One aspect of online gambling, however, is very clear. It's illegal for companies to operate online casinos from within the country. Unless, the servers for the online gambling site are located in the Indian reservation of Kahnawake. Because of their location, sites such as these are able to operate, although are technically still illegal.

Other gambling enterprises that are legal are government-run casinos run by the provincial governments in Quebec, Ontario, and Columbia. For Canadians who want to gamble online there's one more option. It's not illegal for them to access online casinos if the casino operates offshore.
Is It Possible for a Canadian to Get into Trouble Playing Casino Games Online?
There is currently no law that prohibits anyone living in Canada from playing games at an online casino. The only law that relates to gambling refers to illegal betting houses. Since an online casino is not a bricks and mortar gambling house, the law doesn't really apply.
The gambling laws in Canada are in need of updating, and whether online gambling will be made illegal in the future is uncertain. Online gambling laws around the world are still struggling to catch up with the advent of technology. If Canadian authorities look at the subject of online gambling and consider there's an issue that needs to address, they may well introduce new regulations or amend those that are already in place.
What are the Rules Regarding the Gambling Age in Canada?
In every country around the world there is a legal gambling age. In several countries the minimum age is 21. In Europe, the legal gambling age across all EU countries is 18, except for Greece, where you have to be 23 years of age or older. In Canada, the legal age at which you can gamble varies, depending on the province in which you live. In Alberta, Manitoba, and Quebec it is 18 years of age and over. In all other Canadian provinces, the legal age is 19 years and older.
Getting caught gambling when you're under age is serious and there are consequences that have to be faced. Online casinos tend to regulate under age players very well, but there have been cases when an underage player has slipped through the net.
Organisations in Canada Closely Involved with Online Casinos
There are two organisations in Canada closely involved with online casinos and gambling online.
Canadian Gaming Association – this non-profit organisation is involved with advancing the evolution of the gaming industry in Canada. It's main aim is to promote positive values in the Canadian gaming industry. To help the industry advance it uses research, studies, innovations, and education initiatives.
The association is also helping to create a productive dialogue between gaming professionals, online players, and the Canadian Federal Government. The ultimate aim is to make sure there are laws in place and legislation that makes the situation very clear. An ideal scenario would be where provinces have the freedom to change the laws and legislation on gambling and betting, for the betterment of everyone concerned.
The Kahnawake Gaming Commission – this is a gaming regulatory body that licenses and regulates a number of online casinos, sportsbook sites, and online poker rooms. It is also responsible for three land-based poker rooms located within its territory. The Commission was founded in 1996 after the Kahnawake Gaming Law was enacted by the Mohawk Council of Kahnawake.
The Kahnawake territory is free to govern its own affairs, including gambling. There is a treaty with the Canadian Government which guarantees Kahnawake Mohawks sovereignty and jurisdiction over their land. More than 50 online operators are licensed by the Commission.
Each province in Canada has its own gambling regulator. These regulators have been set up to protect players and prevent money laundering. The top Canadian Regulators are:
British Columbia Gaming Policy and Enforcement Branch
Kahnawake Gaming Commission
Nova Scotia Alcohol and Gaming Authority
Alcohol and Gaming Commission of Ontario
Quebec Regie des Alcools des Courses et des Jeux
Tips for Finding a Legal Online Casino in Canada
Visit an online gambling portal for Canada and you'll find lots of help if you're looking for a legal online casino in Canada. Sites like these do all the legwork for you so you don't have to spend hours trawling the net for a legal place to play your casino games. There are many factors that have to be taken into account.
Fair pay-outs and reliable operations – the reputation of a casino is a good indicator of its reliability. Players are very quick to let the whole world know if they've had problems with an online casino operator. Type the name of a casino into Google search and you'll be amazed at the information that pops up.
Licensed and registered – for players own protection they should only pay at a casino that's licensed by a trustworthy global organization. A few names to look out for are Gibraltar Regulatory Authority, Malta Gaming Authority, UK Gambling Commission, Alderney Gambling Control Commission, and the Kahnawake Gaming Commission.
Internet reviews – read as many user reviews as possible, because they will give you a real idea of what an online casino is like.
Welcome bonus and VIP program – while these are really just a marketing ploy to encourage players to sign up for an account, they're still worth considering when looking for a casino.
Payment options – payments is one thing that can make it difficult for Canadian players to use an online casino. The government is not overly keen on offshore casinos accepting Canadian players, so banks have been know to block transfers to and from online gambling operators. Skrill and Neteller also have similar restrictions for Canadian account holders. There are other ways, for example Citadel, ClickandBuy, Visa and Mastercard. However, players have to check that these options are available.
Will Canadian Gambling Laws Ever Change?
Players in Canada must be wondering whether things will ever be any different for them. While it seems to be OK for them to play online casino games without the worry of any repercussions, knowing that it's legal and everything is certain would make for a much better online experience. Dialogue is taking place between the government, players and the Canadian Gaming Association, and it's hoped there will be a resolution soon.