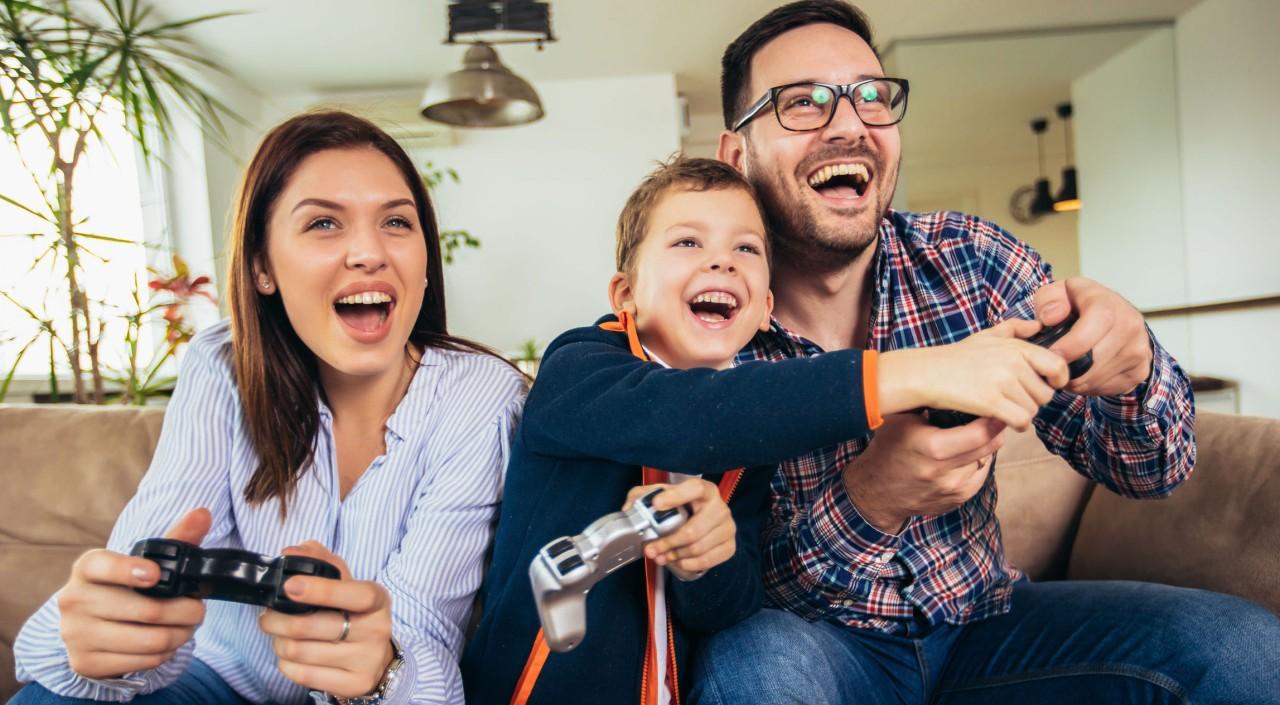 This article is an invaluable update, and a must read, for tech investors, tech entrepreneurs, and everyone in the gaming space.
Summary
November 2019, Google announced Stadia - full-scale gaming from the cloud - and creates a fundamental disruption in the industry. Following the earlier trends in music and movies, gaming is going to the cloud. This move has some major implications for the gaming industry players, like Sony who had previously dipped their toes in cloud gaming without a notable success (see

here

and

here

), and who reacted even before Stadia's launch, and for other web giants like Facebook, Microsoft or Amazon and the competition. Already things are moving fast. Facebook has emerged as a threat to gaming incumbents by announcing the acquisition of a cloud gaming company, PlayGiga, on December 19, 2019.

Cloud Gaming tech challenge is all about zero delay, no drag, no hesitation. To achieve the same entertainment level that current in-room technologies like Microsoft Xbox, Sony PlayStation, or Nintendo Switch provides, Google - and any other emerging cloud gaming services - have to stream the game at interactive speed. Since this is done over the public internet, resilience to all kinds of network glitches and bandwidth variations is also a must. All that for tens or hundreds of thousands of concurrent gamers logged in from a variety of devices, from all over the world.

The technology to deliver media in true real time at global scale is a very advanced and innovative tech, using a sophisticated and complex variant of the stable web real time communications (WebRTC) standards and protocols developed since 2011.

Against a massively growing market - video gaming will grow from $135bn to $300bn, and within that Cloud Gaming is conservatively estimated to grow from $1.3 bn to $8.0bn (

see report

) between 2020 and 2025 - there is a profound shortage and scarcity of engineers, technologists, and developers able to build an infrastructure capable of meeting the cloud gaming delivery challenge.

As expected, such skilled engineers occupy stratified roles in Google and Microsoft, with the usual concentrations in Seattle and San Francisco, where they go from one tier-1 Web Giant to the next …

Except for…

One other singular and remarkable outpost. Singapore's

CoMSo Software

contributed to the technologies used for gaming by Google and Microsoft and, at the same time, the have built a true real time global steaming infrastructure that has been proven over one year and has been quietly delivering millions of minutes of true real time streaming in its beta form and in a commercial revenue generating environment.

At the same time, CoSMo has been creating an 18 month technology lead over the remainder of the real time streaming industry.

Neither Google nor Microsoft are going to release their tech to competitors. Therefore, those wishing to join this disruptive journey - as investors or gaming developers / publishers - have only one place to go.

It's Game On for Cloud Gaming, and Game On for CoSMo Singapore.
_______________________________________________________________________
The Disruption Begins
Last month, Google announced Stadia, and took aim at a $135bn video gaming market (forecast to be $300bn by 2025 ).
Stadia (pronounced Stadia as in "stadium") is a new cloud gaming platform accessible over the internet from an interface of your choice - browsers, computers, TV's and mobile devices. Stadia is not a dedicated console or set top box.

The Google Stadia opening proposition included free or discounted games and has a launch library of quality games, with the promise of more to come. New features are promised quickly and Google is already trialing daily community updates about Stadia (here).
A player joins Stadia through a subscription model and, with a game and avatar selected, enters player mode. At that time, he/she could join thousands of gamers, from around the world, who are simultaneously playing the same (say) Assassin's Creed Odyssey game, hosted on the same Google Stadia Cloud.
Gone is the need to buy dedicated and costly hardware such as a Microsoft Xbox, Sony PlayStation, or Nintendo Switch.
Can we now claim that gaming hardware and local user owned content is heading for obsolescence, in the same way as tapes, and CD's in the music and movie industry? Although it may take time, the answer is YES. Maybe, in as short a period as three years, we will view the gaming hardware we own today as historical artefacts.
Google is being followed by Microsoft and - it is rumoured - Amazon. And Facebook has entered the race.
Stadia is Beta today
That said, the first few weeks of Stadia have been claimed by some gaming gurus as "lack-lustre". But I think that is we must recognise this is a "beta" launch of a project which has been years in the making and is acknowledged as a major technical achievement. Early adopters will be helping Google to hone Stadia to a fully fledged gaming resource.
Clearly for Google this is a serious play - and they made a significant new appointment - Justin Uberti, one of Google's brightest tech stars who has driven web communications, and WebRTC, for Google over the past seven years, has taken the helm of Stadia engineering.
Stadia may be in it's very early days today, but it's not going away, nor is Gaming from the Cloud - players in the industry need to adapt or go the way of Blockbuster, and VHS.
Streaming is the new normal - and it demands new tech.
As a result of Google's disruption into this new market, Sony, Microsoft and others made announcements about future developments to try to counter Google. But these announcements are without tech substance to date and eventually the legacy companies will need to answer with an equivalent service or risk losing a significant market share.
In the near term, those tech companies who can build, implement and deliver the streaming infrastructure tech required to stream games in true real time (that's a round trip latency of 0.15 seconds) over any internet connection in the world and on any device, will reap the rewards in terms of revenue dollars as competing gaming services eventually flow onto the market.
BUT, it's not so simple - this tech is devilishly difficult to build and such expertise is significantly lacking.
The BIG Challenge
You can count the knowledgeable architects who can deliver, true real time streaming (mandatory for cloud gaming,) to millions of concurrent users on the fingers of a couple of hands.
The only company (other than Google and Microsoft) in the world able to deliver TODAY the same real time streaming tech at scale that powers Stadia resides in a Singaporean company called CoSMo.
Not only does CoSMo already have the tech, developed at a cost of 45 man years of R&D effort, they have demonstrated that they have a ready, working, and proven infrastructure to deliver real time streaming at sub 150 milliseconds round trip latency - as required for gaming - to millions of concurrent users anywhere in the world. In 2019, the beta year for their true real time streaming services, CoSMo delivered over 40 Million Streaming Minutes, to approximately 500,000 worldwide users. At the same time, CoSMo's expertise in real time technology and video compression has been demanded by (for example) Apple, Google, Microsoft and Intel.
There are going to be a lot of companies hammering on the doors in Singapore.
Not only may CoSMo be the recipient of millions of dollars of revenue, as a result of Google's disruption to this competitive market, it might be expected that there will be an "Acquisition rush" by those companies wanting the same tech that powers Stadia - and who want it now !
(Author's note: please contact me if you are / will be searching for this solution, or a unique, 20x return investment opportunity - bill.lewis@cosmosoftware.io/)
__________________________________________________________________________
For those who want / need to drill down, here's more…
How does Stadia "work", what is needed for Cloud Gaming?
Two new major developments allow this new cloud based disruptive gaming environment to exist:
Compute power at the server level, and a "platform management system" dealing with logging on, user profiles, entitlements, etc.. and

Very, very low latency and compression in the connection between the gamer and server, and back to gamer
The computing power and platform management system are outside the scope of this article but see here for a good overview.
Dealing with latency and compression in the connectivity between the gamer and the server is exactly in CoSMo's sweet spot and is described below.
(Author: Shameless plug!)
Why is latency and compression technology important?
Previously unachievable performance in delivery parameters (known as latency and compression) are required to ensure that the gamer has the "feeling and experience" of the game happening in true real time : i.e. "no delay, no drag, no hesitation". It is a bit pointless if you shoot your enemy only to wait two or three seconds for he/she/it to receive your projectile, and die!
Latency - get rid of the drag.
What is Latency? See here.
To achieve the "no delay, no drag, no hesitation" connectivity, one requires that the "latency budget" or required performance of the signal from the gamers screen to the server and back to the gamer to be less than 150 milliseconds or 0.15 of a second (irrespective of location and connection in the world, and irrespective of the device being used). That's obviously a tall order - and easy to understand. But not easy to achieve.
The tech underlying Stadia is called WebRTC. However, while "Standard WebRTC" performs at sub 500 milliseconds, it is impossible to scale much beyond a dozen concurrent users. Bear in mind the basic design was intended for video conferencing - basic WebRTC does not scale.
But we know that there can be tens, if not hundreds, of thousands of gamers connected to a gaming cloud at any one time, so the ability to scale - and to accommodate all types of devices concurrently - is mandatory.
Doing 150 milliseconds round trip latency (or delay) at scale requires truly advanced R&D, and engineering.
Why consider resolution and different devices?
Gamers are viewing the image of the game on any of a wide range of devices, ranging from a 4K TV at one end of the spectrum to a smartphone at the other. And for all of these devices, there is what I refer to as a "resolution performance requirement". This ensures that whatever image is being viewed it is sharp, focused, and colour rich.
The resolution performance requirement (of the video stream) must also feed anything from eight million pixels (3840 x 2160 screen) on a 4K TV monitor at one extreme to 85,000 pixels (352 x 240) on a smartphone screen at the other, or anything in between, all at 60 frames per second to achieve the "real time" experience and clarity at the required quality for gaming.
How is a "Stadia like" (true) real time experience achieved?
Two related technologies are combined to achieve the latency budget and the resolution performance.
These technologies are:
Web Real Time Communications (WebRTC) - The only available technology for web communication to deliver video in a true real time experience is WebRTC. Other legacy protocols do not even come close, the fastest being between two and five seconds latency. But bringing core WebRTC to the "next level" to achieve a lower latency of 150 milliseconds for gaming, AND AT GLOBAL SCALE, once again requires truly advanced R&D and engineering particularly on the WebRTC media server.

Video compression technology which is embedded in the encoder/decoder software - known as the "codec". The codec being used in Stadia, named VP9, allows the required resolution performance, noted above, to be achieved.
But it gets better - AV1 is an even more advanced Codec
A more advanced codec, known as AV1, is available which has a better compression capacity allowing a 30 to 40 per cent saving in bandwidth.
Although many VOD companies like Netflix and YouTube already support AV1 in its base form, their implementation would not be suitable for something like Stadia.
Only Cisco and CoSMo support Real Time AV1. Cisco supports real time AV1 in its video conferencing solution WebEx, while CoSMo supports real time AV1 in its streaming solutions (including PaaS) see Millicast.
Wrap up - Why is all of this important to the gaming industry at large?
The next major challenge for gaming distributors - in an effort to remain relevant in a fast changing market - will not be content but distribution technology.
There are many technologies, vendors, and system integrators who are capable of creating the gaming servers. However, there is no surfeit of resources who can supply the distribution and real time streaming technology.
The two worldwide leaders in WebRTC and Codec implementation for real time streaming are Google and CoSMo, with Microsoft quickly playing catch up. This is a difficult technology with very few experts across the world. There is no evidence that Google (or Microsoft) will release the technology to benefit their competition.
Today, not only is CoSMo the ONLY technology software company who has a scalable real time streaming solution in production, based on advanced WebRTC, AND implemented AV1 for a real time environment, CoSMo is directly involved in all the technology standards setting bodies and architectural forums which have created WebRTC and AV1.
Today, any gaming developer and/or distributor who wants to distribute games and content " Stadia style" has one source of "cloud gaming" real time streaming expertise - CoSMo!
Do, please LIKE, SHARE and - for more information on investment and services contact me - bill.lewis@cosmosoftware.io
References:
Facebook acquires PlayGiga https://www.gamasutra.com/view/news/355967/Facebook_acquires_cloud_gaming_company_PlayGiga_for_78_million.php
Video gaming market (forecast to be $300bn by 2025). https://www.cnbc.com/2019/08/21/googles-giant-leap-into-video-game-streaming.html
Stadia has been years in the making and is acknowledged as a major technical achievement https://www.wired.co.uk/article/google-stadia-future-of-gaming-analysis
Google's Justin Uberti appointed to head Stadia team https://ww.9to5google.com/2019/12/05/google-stadia-engineering/
What is"Standard WebRTC" https://en.wikipedia.org/wiki/WebRTC