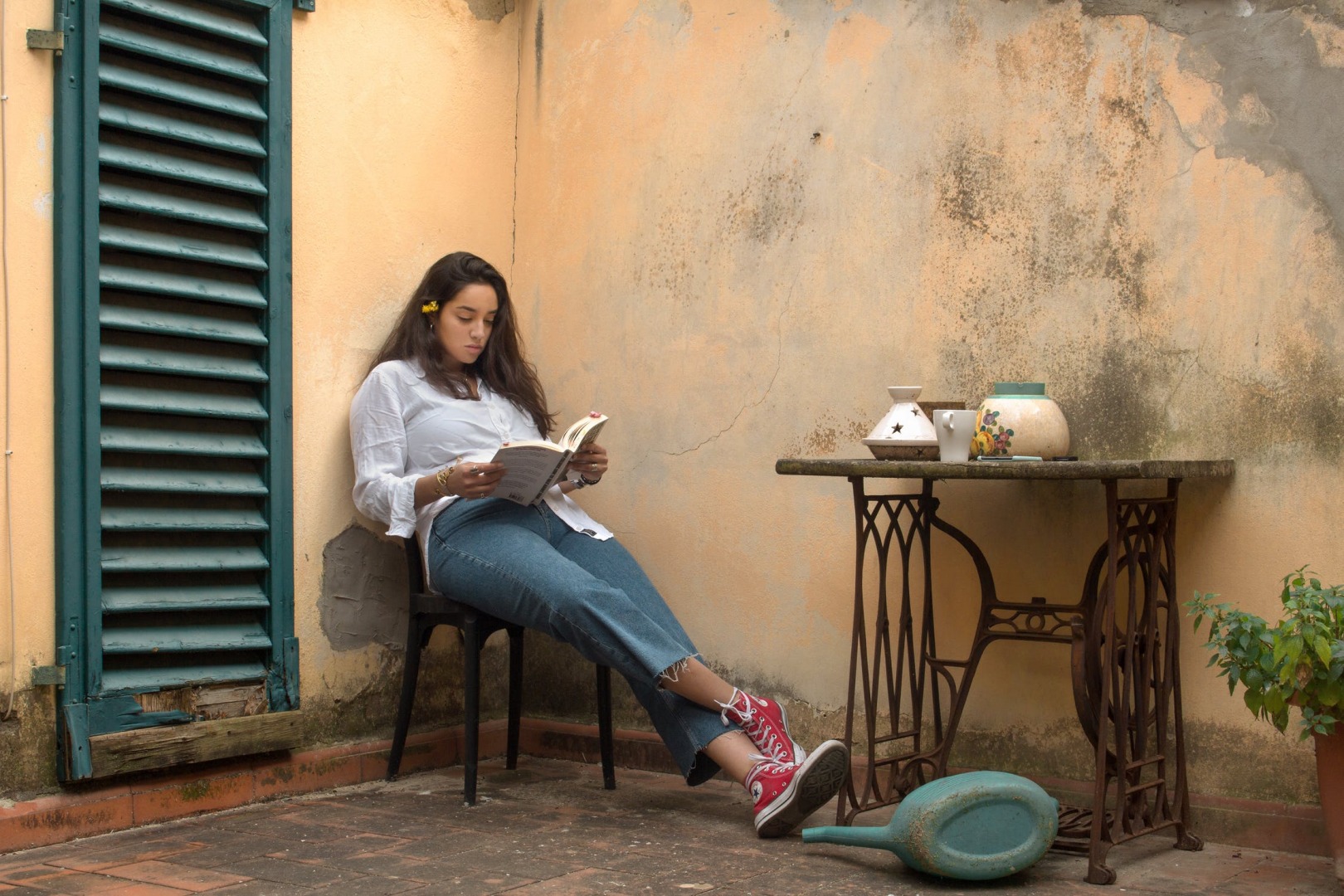 Have you read enough books last year? Any that made you think differently or taught you something new?
I love learning new things every day. I read at least two books every week. That's what helps me evolve to become a better coach and understand the world around me.
If you're as curious as I am, and want to use the Christmas break as an opportunity to catch up on your reading, here are my favourite books of this year.
Enjoy!

In every organization there are Impact Players—those indispensable colleagues who can be counted on in critical situations and who consistently receive high-profile assignments and new opportunities. Whether they are on center stage or behind the scenes, managers know who these top players are, understand their worth, and want more of them on their team. While their impact is obvious, it's not always clear what actually makes these professionals different from their peers.In Impact Players, New York Times bestselling author and researcher Liz Wiseman reveals the secrets of these stellar professionals who play the game at a higher level. Drawing on insights from leaders at top companies, Wiseman explains what the most influential players are doing differently, how small and seemingly insignificant differences in how we think and act can make an enormous impact, and why—with a little coaching—this mindset is available to everyone who wants to contribute at their highest level.

As a business leader, you've read dozens of books by the top thought leaders, learning from their research, principles, and tools. Each book dives deep into a specific area of expertise—strategy, execution, cash, people, culture, and leadership. All share powerful concepts on what to do to grow your business. But how do you efficiently unite these tools into a regimen that works for not just one specific area of your business, but for your entire team, company, and life? Metronomics unites top business thought leadership with over twenty years of proven practical experience. The outcome is a prescriptive progressive growth system for every business. In this book, you'll learn how to build a high-performing business team that achieves superior results with ease, speed, and confidence. You'll learn the practical progression that ensures your team is fiercely connected to your strategic execution system. No matter what level you and your team are at right now, Metronomics will meet you where you are—and grow with you to the next level and beyond.

In Beyond Possible Nimdai Purja tells the story of his life before his recent epic achievement of leading the team that scaled K2 in winter. He reveals how leadership, a willingness to learn, integrity and collaboration are essential qualities behind the world's greatest mountaineering feats. Nimsdai is the first man ever to summit all 8000m 'Death Zone' peaks in less than 7 months, and this book reveals the man behind the climbs – how his early life in Nepal and Special Forces training made him the person to go beyond possible.

Award-winning Wharton Professor Katy Milkman has devoted her career to the study of behaviour change. An engineer by training, she approaches all challenges as problems to be solved and, with this mindset, has drilled into the roadblocks that prevent us from achieving our goals and breaking unwanted behaviours. The key to lasting change, she argues, is not to set ever more audacious goals or to foster good habits but to get your strategy right. In How to Change Milkman identifies seven human impulses, or 'problems', that commonly sabotage our attempts to make positive personal and professional change. Then, crucially, instead of getting you to do battle with these impulses she shows you how to harness them and use these as driving forces to help instil new, positive behaviours – better, faster and more efficiently than you could imagine. Drawing her own original research, countless engaging case studies and practical tools throughout to help you put her ideas into action, Milkman reveals a proven, inspiring path that can take you – once and for all – from where you are today to where you want to be.


Friends matter to us, and they matter more than we think. The single most surprising fact to emerge out of the medical literature over the last decade or so has been that the number and quality of the friendships we have has a bigger influence on our happiness, health and even mortality risk than anything else except giving up smoking.
Robin Dunbar is the world-renowned psychologist and author who famously discovered Dunbar's number: how our capacity for friendship is limited to around 150 people. In Friends, he looks at friendship in the round, at the way different types of friendship and family relationships intersect, or at the complex of psychological and behavioural mechanisms that underpin friendships and make them possible – and just how complicated the business of making and keeping friends actually is.

These guys haven't just written another book on leadership. What they really have done is put together a book – The CEO Test, which is, if you want to be the best as a leader, top of your game, not the table stakes, then these are the seven hardest things that the best leaders in the world managed to get good at.
The CEO Test is the authoritative, no-nonsense insider's guide to navigating the toughest challenges of leadership, written by two global heavy hitters – Adam Bryant and Kevin Sharer.
Adam was for 30 years a journalist and editor at the New York Times where he did a weekly column called From The Corner Office, where he chatted to more than 600 CEOs about the transferable skills that they've learned, about what lessons life had taught them that were transferable and that they could share.
Kevin is the former CEO of Amgen, the world's largest biotech company. He was an extremely successful CEO who went on to teach strategy at Harvard Business School.
I really enjoyed reading and learning from their book, nearly as much as I loved our conversation on The Melting Pot, which by the way you can find here.

Scale at Speed shows you how to double your company's revenue in two years. It is a must-read for anyone who wants to safely and rapidly accelerate the growth of their business. It's a proven framework built on solid research and deep experience to deliver fast growth. Discover how to bypass many of the mistakes that can delay or fatally undermine success, and how to make being a founder and a leader fun again. Growing a business is easy once you've done it several times and learned from your inevitable mistakes. You will learn how to identify and motivate A-players without tedious trial and error. You can get an exceptional price when you sell. Whether you have ten staff or a thousand, Scale at Speed will make your business feel like a rocket on rails once again.

Intelligence is usually seen as the ability to think and learn, but in a rapidly changing world, the most crucial skill may be the ability to rethink and unlearn. Recent global and political changes have forced many of us to re-evaluate our opinions and decisions. Yet we often still favour the comfort of conviction over the discomfort of doubt, and prefer opinions that make us feel good, instead of ideas that make us think hard. Intelligence is no cure, and can even be a curse. The brighter we are, the blinder we can become to our own limitations. Adam Grant – Wharton's top-rated professor and #1 bestselling author – offers bold ideas and rigorous evidence to show how we can embrace the joy of being wrong, encourage others to rethink topics as wide-ranging as abortion and climate change, and build schools, workplaces, and communities of lifelong learners. You'll learn how an international debate champion wins arguments, a Black musician persuades white supremacists to abandon hate, and how a vaccine whisperer convinces anti-vaxxers to immunize their children. Think Again is an invitation to let go of stale opinions and prize mental flexibility, humility, and curiosity over foolish consistency. If knowledge is power, knowing what you don't know is wisdom.

How you compensate people is one of the most important strategic decisions your company will make – but few "get it right and out of sight." Nail it and you can add hundreds of percentage points to the bottom line while driving up the energy in the organization. Make the wrong call (or piecemeal the decision together), and the results will create needless drama throughout the organization.
Do any of these challenges sound familiar?
"I gave a star performer a raise, and now everyone else is marching into my office, demanding one, too."
"If anyone looked closely at our payroll, it would be hard to rationalize why we're paying certain people what we do."
"I'm tired of losing our best people to the Googles of the world because we can't match their salaries."
Compensation is one of your largest expenses, one you can turn it into a strategic advantage in attracting, retaining, and motivating talent (or not accidentally demotivating them). In this highly practical book, the authors share 5 principles for designing effective compensation systems along with plenty of examples from leading small, medium, and large firms across various industries.

What if you stopped trying to do everything so that you could finally get round to what counts?
We're obsessed with our lengthening to-do lists, our overfilled inboxes, the struggle against distraction, and the sense that our attention spans are shrivelling. Still, we rarely make the connection between our daily struggles with time and the ultimate time management problem: the question of how best to use our ridiculously brief time on the planet, which amounts on average to about four thousand weeks.
Four Thousand Weeks is an uplifting, engrossing and deeply realistic exploration of the challenge. Rejecting the futile modern obsession with 'getting everything done,' it introduces readers to tools for constructing a meaningful life by embracing rather than denying their limitations.

What does it take to accomplish the impossible? What does it take to shatter our limitations, exceed our expectations, and turn our biggest dreams into our most recent achievements? We are capable of so much more than we know—that's the message at the core of The Art of Impossible. Building upon cutting-edge neuroscience and over twenty years of research, bestselling author, peak performance expert and Executive Director of the Flow Research Collective, Steven Kotler lays out a blueprint for extreme performance improvement. If you want to aim high, here is the playbook to make it happen! Inspirational and aspirational, pragmatic and accessible, The Art of Impossible is a life-changing experience disguised as a how-to manual for peak performance that anyone can use to shoot for the stars . . . space-suit, not included.

Even before a global pandemic introduced us to terms like social distancing, loneliness was already becoming the defining condition of the twenty-first century. But it's also one we have the power to reverse. Combining a decade of research with first-hand reporting, Noreena Hertz takes us from a 'how to communicate in real life' class for smartphone-addicted university students to bouncy castles at Belgian far-right gatherings, from 'renting a friend' and paying for cuddles in the U.S. to nursing home residents knitting bonnets for their robot caregivers in Japan.
Packed with bold solutions that we can apply at home, at work and in our neighbourhoods, and with a clear vision for what businesses and governments must do, she explores how our increasing dependence on technology, radical changes to the workplace and decades of policies that have placed self-interest above the collective good, are making us more isolated than ever before. Noreena Hertz helps us to understand why this is the lonely century, how we got here and what each of us can do to help reduce loneliness for ourselves and our communities.

Hubert Joly, former CEO of Best Buy and orchestrator of the retailer's spectacular turnaround, unveils his personal playbook for achieving extraordinary outcomes by putting people and purpose at the heart of business.
Back in 2012, "Everyone thought we were going to die," says Joly. Eight years later, Best Buy was transformed as Joly and his team rebuilt the company into one of the nation's favorite employers, vastly increased customer satisfaction, and dramatically grew Best Buy's stock price. Joly and his team also succeeded in making Best Buy a leader in sustainability and innovation.
In The Heart of Business, Joly shares the philosophy behind the resurgence of Best Buy: pursue a noble purpose, put people at the center of the business, create an environment where every employee can blossom, and treat profit as an outcome, not the goal.