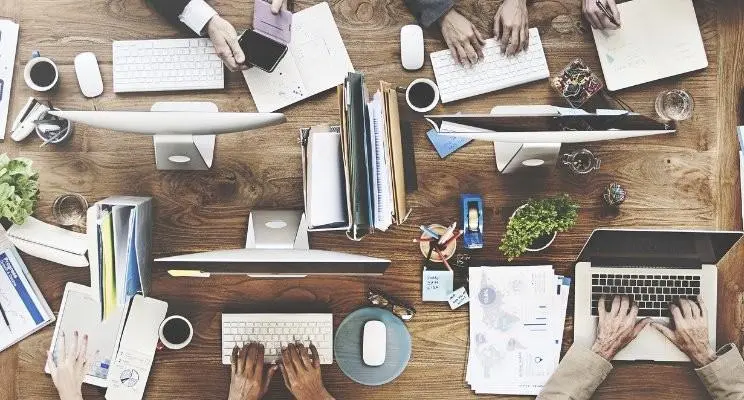 Start-ups often fail. That is a fact of life that just has to be dealt with. All your ideas may not be feasible. All your dreams might not be doable. Sometimes, start-ups succeed when the right idea is fed into the right market by the right team at the right time. This is putting it simply. There are many reasons for failure and many reasons for success. A clear understanding of the two is what it takes to make a successful enterprise. The trick is to learn, not just from your own mistakes, but from the mistakes of others. When others sink, go through every problem with a fine-tooth comb and make sure you don't head down the same road. When it can be avoided, why sink and learn after you have drowned when you can learn without touching the water? That isn't to say, you will never fail. Just avoid taking untimely dips as often as possible.
Why Start-Ups Fail
The reasons for a company having to shut shop varies from simple to complex. From bad timing to bad business models, there are all sorts of pitfalls that can bring you down. It is better to realize the flaws in your thinking early on rather than after take-off. Once those flaws have been recognized, you can change your approach and steer clear of bad weather. It is always a good idea to have a complete and clear plan in mind before you start rather than having to fix extra problems later on. (Let's face it, there will be other issues to be fixed) Here's an explanation of a few of them that you could watch out for and save yourself heartbreak.
Bad Timing
When starting a business, people often think of the here and now. While the timing in that moment may be right, that does not mean it will stay right. Think of more than just the present. Will there be a market need tomorrow? Will the need still be as high? Is the timing right or will you be edged out almost immediately? Many times, this is the cause for the crash. The timing is off. You are either too early or too late. It may have been the right time in another market but that does not mean it is the right time, everywhere.
Cash Flow
When you get investors on board, be extremely careful as to where you spend and what you spend on. It is easy to get carried away. If you try to get too much, you will end up running out of money as fast as a college student living away from home. And unlike the college student, you cannot survive on Maggi and biscuits for weeks. There are employees to be paid, services to be hired and so much more. As clichéd as it sounds, think twice before every hire and every penny spent.
The other side of this issue is raising too much, too soon. When you have a high valuation, it can ruin your acquisition opportunities. It is also a major reason for wastage. So many founders don't realize how much money they're wasting because of large funding. Keeping your company lean with only necessary staff also take a backseat. Don't try to raise too much money, too fast. While it often sounds like money is the answer to every question, it is often a way to get your head in the clouds. The next hurdle will be harder and higher to jump over. Why sign up for the hurdle race when you can just go up the stairs.
Lack of Good Advice
There's lots of advice that we hear. From LinkedIn posts to parental platitudes, we hear them all the time. We learn early to not take everything seriously because often however right a person is, their advice might be wrong for you and your situation. Maybe the person was right before. Maybe you respect their opinions. The point to be made here is that you should think it through before blindly following what they say. If it is in a field that you don't understand, ask for a second opinion. It may seem like a minor change but all it takes is a small change in direction to alter your course forever. This may sound dramatic but every fall begins with a little stumble. It almost goes unnoticed.
You may have the best ideas and you may be a technological whiz, but an understanding of the business world is paramount. A general and a specific understanding of the market and where you stand is imperative to avoid pitfalls. You cannot understand every field completely but a basic understanding of finance, marketing and business will serve you well in the long run. Your business model rests on your business acumen. If your understanding is flawed, you aren't getting anywhere good. It's like a car with loosely-fit parts. Eventually, things will fall apart.
Why Start-ups Succeed
The success of a start-up, just like failure, is dependent on various factors. To chase after success, one must understand how it works. Reading some steps to success and vaguely following them will get you nowhere. Study start-ups that became successes and figure out what your path is. It is important to know that the basic steps are the same but the actual road to getting there varies simply because every start-up has different products, different markets and different ideals. In the case of start-ups, how you get there is as important as getting there. You cannot just focus on the end without focusing on the start and the middle. Here are some reasons for why start-ups have succeeded.
Commitment - The Right Team
The importance of commitment cannot be stressed enough. From the founder to every last employee, staying focused and staying true is very necessary. Every person at your start-up should understand your goal and be interested enough to be enthused. The wrong team with the right ideas will take you down with them. Every other aspect may be perfect but a disconnected team will function as separate units and not as one. This is the not-so-pretty part of owning a company. Your passion and your commitment will need to be complemented by the same attitude from your team.
Reaction to Change
Adjusting to factors you cannot change may be necessary. It is knowing when to adjust and when to not that is important. You should be able to figure out what to do when factors that you didn't expect to change, unexpectedly do. You should know when to change course and when to bulldoze your way through. You may have years of experience, but your reaction to change can make or break you. Change can be considered as a factor in more than just the traditional sense. It can be applied in terms of listening and learning. A change may force you to take someone else's opinion or role more seriously. It may make you have to rethink strategy or study more into the field you thought you understood completely. Whatever it is, in most cases, a positive reaction will serve you well.
The reasons for failure and success run along parallel lines. Ignoring one and focusing on the other is not the way to go. A combined understanding of the how and why of both will take you places. Patience and an attitude of never giving up will fuel your run. An understanding of the market and technical knowledge of the product at all leadership levels is very important. The road to success is tricky mainly because you can have too much of a good thing. You need to learn control and know how far to go and when in terms of raising money, advice, ideas and so on. You should know when to accelerate and when to brake and when to run and when to walk. You cannot do too much, too soon. You must keep a level head and keep your core ideas and principles in mind, every single step of the way even after you have reached the top.