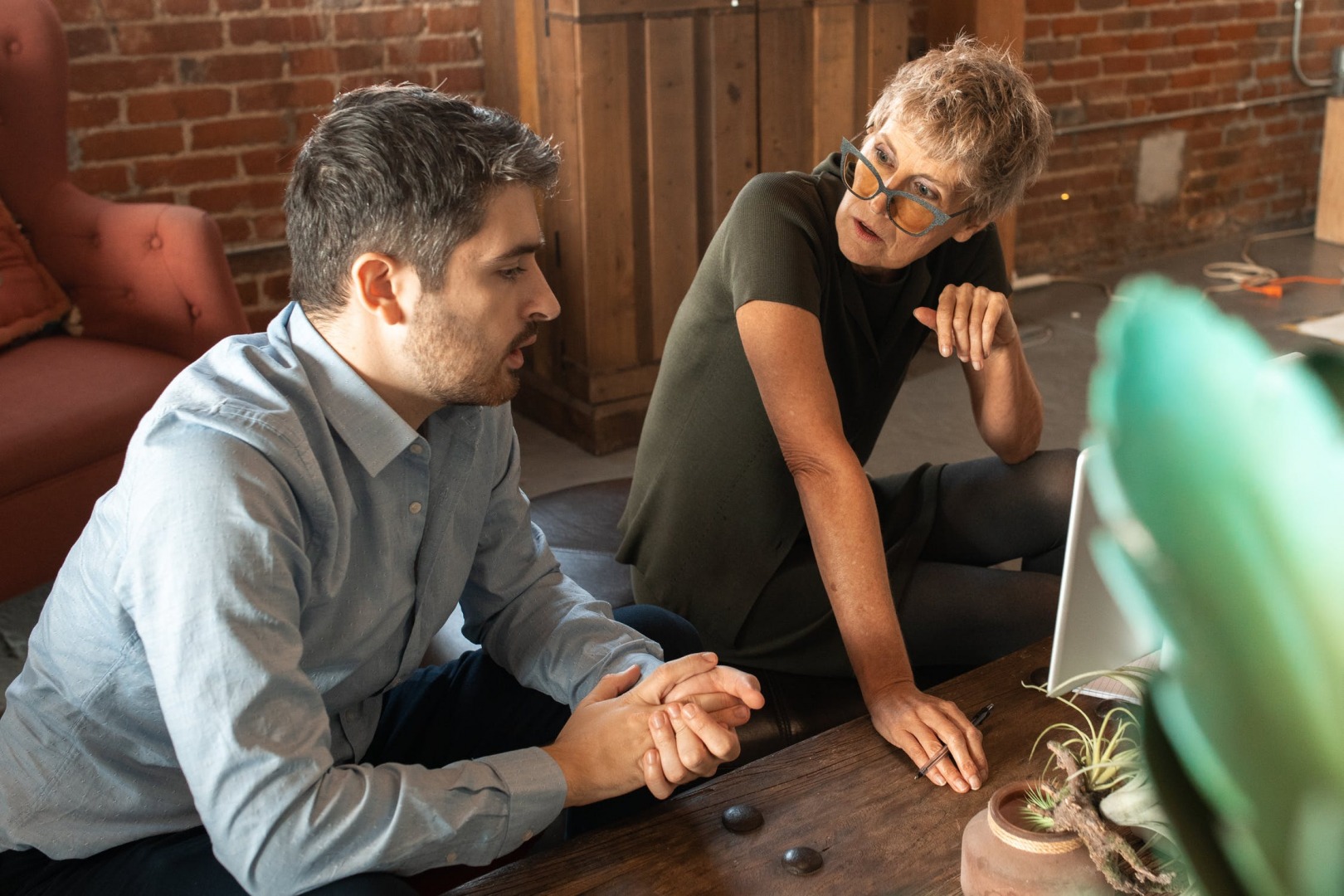 Sometimes you have to have a difficult conversation.
You may have to reprimand someone, fire someone, end a relationship or tell bad news. Most people approach these interactions with trepidation. Let's look at a couple of bad approaches and then some tips on how to do it better.The weak approach is to keep putting off the conversation in the hope that things will change and the discussion might become unnecessary. On rare occasions this can work but generally it is a bad course of action that solves nothing and leaves the problem festering.
The strong approach is to meet the issue head-on, to confront the other person and tell them straight out what you have decided. This is forceful and decisive but risks seriously upsetting the other person and can lead to violent disagreement.
Here are some lateral tips for a more effective method of tackling a thorny conversation.
1. Invite the Other Person to Meet you and Allocate Enough Time For The Meeting
Arrange somewhere where you will not be disturbed. Tell them in advance what the broad topic is. 'I would like to talk about how the job is going.' 'We should have a chat about our relationship.' 'We need to find a way forward on the legal dispute.'
2. Plan What You are Going to Say in Broad Terms But Be Ready to Adapt in the Light of What You Learn
What outcome do you want?
3. Be Clear in your Own Mind as to What the Problem Really Is
Do you know what the other person's view of the problem is? Confirming or discovering that is the first objective in the meeting.
4. If You plan to give Bad News, Then Do not Blurt it out Straight Away but Build up to it Gradually
Set the scene and the background for the decision. A good way to start is by asking questions.
5. Ask and Listen
After outlining the issue, you could ask for the other person's opinion. 'How do you feel you are coping?' 'Where do you think things have gone awry?' Listen carefully to their responses. Do not interrupt them to make your points. Try to find something you can agree on. Finding some common ground is helpful and you can often build from there. 'So we are agreed that the current approach is not working. What do you think we should do to fix it?' Keep listening and understanding their point of view.
6. Avoid the Blame Game
Do not get involved in finger pointing and allocating fault to people. Your focus is on future actions to solve the problem.
7. If You Have Made a Mistake or a Bad Decision then Admit it, Apologise and then Move on to the Outcome
Eventually the conversation will reach a point where a decision has to be made or the news has to be broached. If it is bad news then let them down gently.
8. Be Clear But Unemotional, Show them Respect
'Although we love you dearly, your father and I think it will be better for you and for us if you move out. You will always be welcome to come visit but I think the time has come for you to set up your own home.'
9. Offer Empathy and Support But Do Not Tell Them What To Do Further Down The Road
After the initial action they have various choices and you are happy to discuss and listen but do not lecture them or give them a list of actions. You cannot fix all their issues. If they are angry or upset, then just sitting in silence can be helpful and better than plunging into proposed 'solutions'.
10. Try to End on a Positive Note
Perhaps an agreed way forward. Perhaps just acceptance of the decision. Offer support but do not make promises you cannot keep.
Difficult conversations are a tough but necessary part of being a responsible adult. If you prepare well and stay calm you will be glad that you had the meeting.