As we look ahead to the future of network communications, 3 Pillars of Innovation take center stage: the advancement of OpenRAN, the power of ecosystem partnership and the foundation of digital skills investment.
These critical components are already being developed today as exemplified by the collaboration commitment of Intel and Vodafone to OpenRAN technology, bolstering the chip industry and empowering digital society. I was delighted to speak with Caroline Chan VP and GM, 5G Infrastructure Division, Network Platform Group at Intel and Santiago 'Yago' Tenorio, Network Architecture Director at Vodafone to discuss the latest news and trajectory ahead. Our full video is available here with 'sneak-peak' insights below!
New Digital Innovation R&D Lab – Key News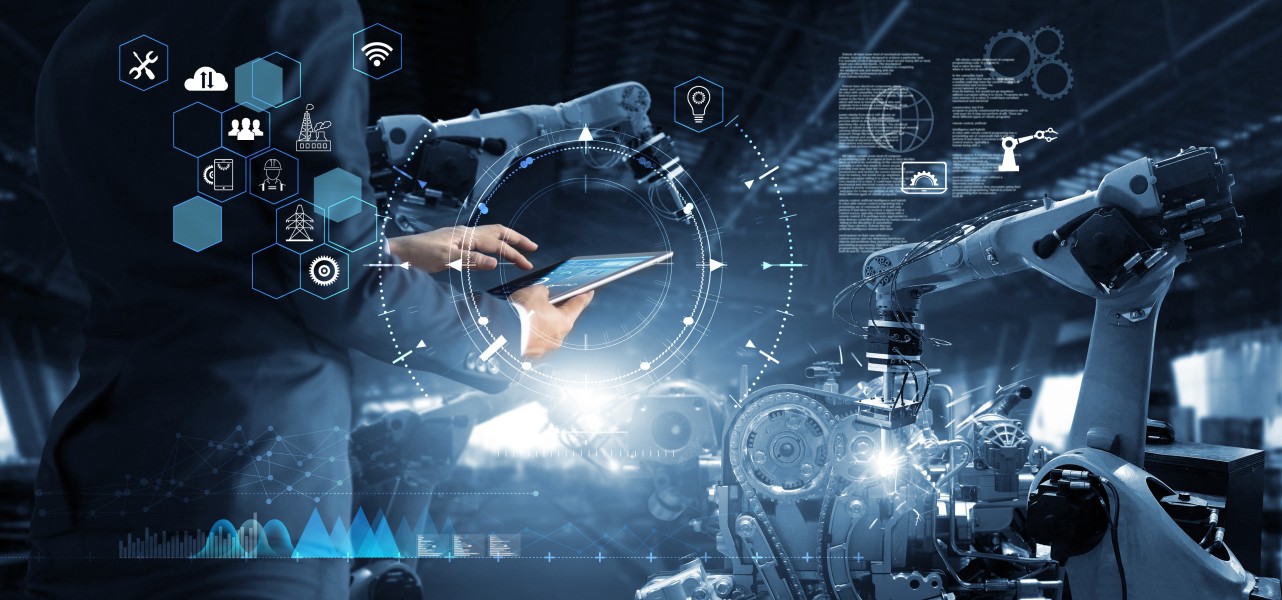 I spoke with Caroline and Yago in Malaga, Spain, during the launch of Vodafone's new digital innovation R&D lab which was naturally at the forefront of our discussions! This is a milestone moment underpinned by both an investment of $251 million over the next five years coupled with an investment in people, skills, culture and ecosystem partnership, notably the strength of collaborative commitment between Intel and Vodafone to design its own chipset architecture for OpenRAN. In today's 'Age of Convergence' the center will focus on 5G Applications, AI, Edge Computing, IoT, Private Network Models, Unified Communications all alongside Open RAN. This is fresh off the launch of Vodafone's 'switch-on' of the UK's first 5G OpenRAN site in Bath, a deployment that will expand to 2,500 sites by 2027 - another milestone first, this being the first major deployment of its kind in Europe, particularly from a brownfield operation. The sustained commitment to, and acceleration of, innovation is absolutely clear!
Ecosystem Benefits and OpenRAN Transformation
Dedicated to the development and delivery of new digital services, the new innovation R&D lab will catalyze a myriad of benefits, including creating new jobs, for example around 50 people focused on OpenRAN and working alongside some 650 software engineers and architects, further supported by Vodafone's recent announcement to recruit 7000 software engineers by 2025 and Intel's Network Builder Concept all supporting skills accessibility – more on this later!
The investment will also significantly contribute to the European Union's position in the global market and strengthen its chip industry. And the list goes on! The OpenRAN trajectory is one of building a superior innovation cycle as well as supporting digital transformation more broadly, reducing the total cost of ownership, attracting richer supplier diversity, and speeding up the roll out of new digital services, whilst also optimizing networks using Artificial Intelligence. It is a story of affording transformative benefits for business and consumer alike, as Yago and Caroline both bring to life in our discussions:
OpenRAN gives the ability to mobile network operators to roll out the latest technology sooner and faster, and more affordably, in a way that we can put it into your hands, whether you are an enterprise or a small business, or a consumer who wants to build and use applications with 5G.
Yago Tenorio, Network Architecture Director at Vodafone
Now you can invite AI, Machine Learning, energy savings based on AI - all of these different factors that can come in and really start optimizing the network underneath. And that's something that we're very excited about. And we know at Intel we work very closely with Vodafone on developing the applications…. and driving intelligence deep into the network itself'.
Caroline Chan VP and GM, 5G Infrastructure Division, Network Platform Group at Intel
Intel and Vodafone Partnership In Focus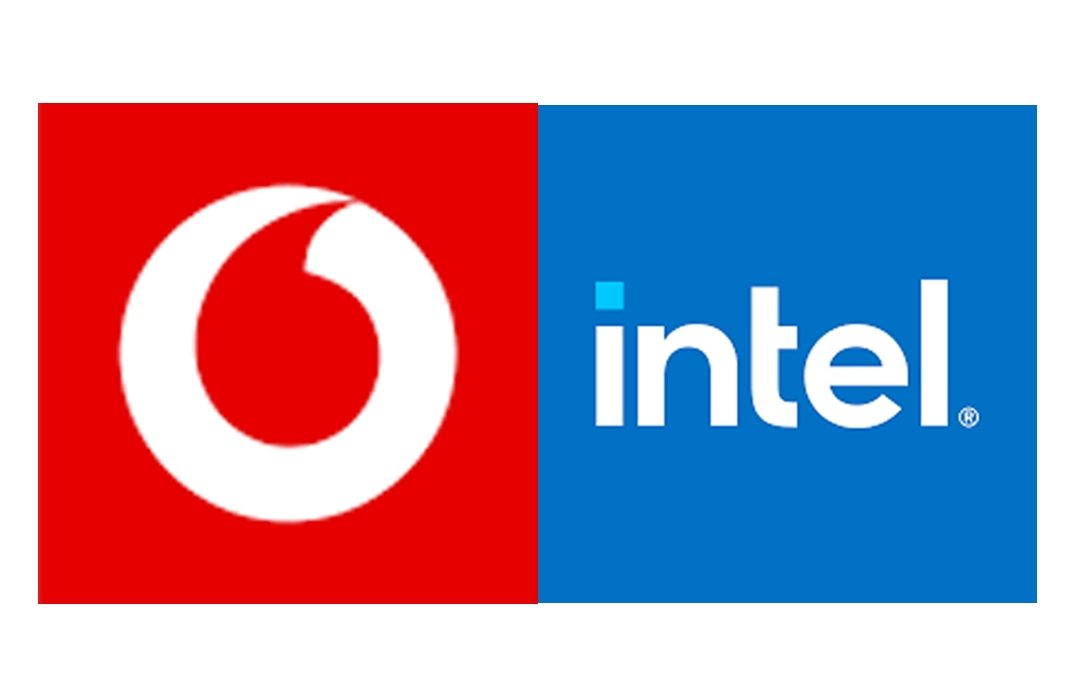 The partnership between Intel and Vodafone did not commence with the digital innovation R&D lab but rather is the continuation and expansion of a committed collaboration starting in 2014. Indeed throughout the discussion between Caroline and Yago, the power of partnership is so positive and acutely tangible. This relationship is also reflective of Intel's clear commitment to the EU for technology and its global leadership position in 5G with silicon being very much the 'heart and soul' of OpenRAN and across the 5G network more broadly. And it is also reflective of the criticality of collaboration in the OpenRAN ecosystem, as Yago stresses, 'no one is big enough to just take on this journey alone'.
This ethos is further embedded in Intel's Network Builder Concept modeled on an earlier cloud model, and providing training and scale to the developer ecosystem - not just the ones using Intel's network, but also the people that develop applications on top of it, and supporting inspiring initiatives such as the new digital innovation R&D lab too. As we continue on the path of 5G Edge with increasing convergence across telecommunications, IT, OT and other industry segments, this criticality is only poised to accelerate. The idea is:
Bringing the ecosystem together with Intel in the middle providing support both, you know, to technology, support trainings, outreach to developers… this is not a one company job - the innovation and the results started when people started working across companies together. So Intel's network builder concept is absolutely for that effort!'
Caroline Chan VP and GM, 5G Infrastructure Division, Network Platform Group at Intel

And significantly, it is clear that the learning outcomes of this endeavor will be shared, for example the R&D outputs from the new lab will be shared with the wider community via industry organizations such as the Telecom Infra Project (TIP) which is doing great work in making sure that there is a system specification available for anyone who wants to use it, and also the O-RAN Alliance too. Excellent to see! Finally, it is equally clear that this level of progress is not slowing down, but quite the contrary - this is an innovation curve set to accelerate further. So as I close this piece, I will leave the final word on what's to come with Yago:
I think but in a few years from now we'll be talking about 5G in two different verticals. We'll be talking about 5G and Edge, 5G and AI and Machine Learning…. And this year, probably people may have been wondering when, when or whether massive MIMO was going to actually be featured in OpenRAN, I tell you what… it's on our lap, we're testing it, it's coming later this year. And, I have little doubt that we'll make it happen on time. This is not a prediction, it's a plan!'
Yago Tenorio, Network Architecture Director at Vodafone

Many thanks for reading and watching! And to find out more about Intel's 5G portfolio from Cloud to Network to Edge, please see https://intel.ly/3sJgQGJ
Every best wish, Sally
About the Author
Dr. Sally Eaves is a highly experienced Chief Technology Officer by background, Professor in Advanced Technologies, and a Global Strategic Advisor on Digital Transformation specializing in the application of emergent technologies, notably AI, 5G, Cloud, Security, and IoT disciplines, for Business and IT transformation, alongside Social Impact at scale.
An international Keynote Speaker and Author, Sally was an inaugural recipient of the Frontier Technology and Social Impact award, presented at the United Nations, and has been described as the "torchbearer for ethical tech", founding Aspirational Futures to enhance inclusion, diversity, and belonging in the technology space and beyond. Sally is also the chair for Global Cyber Trust at leading think tank GFCYBER.