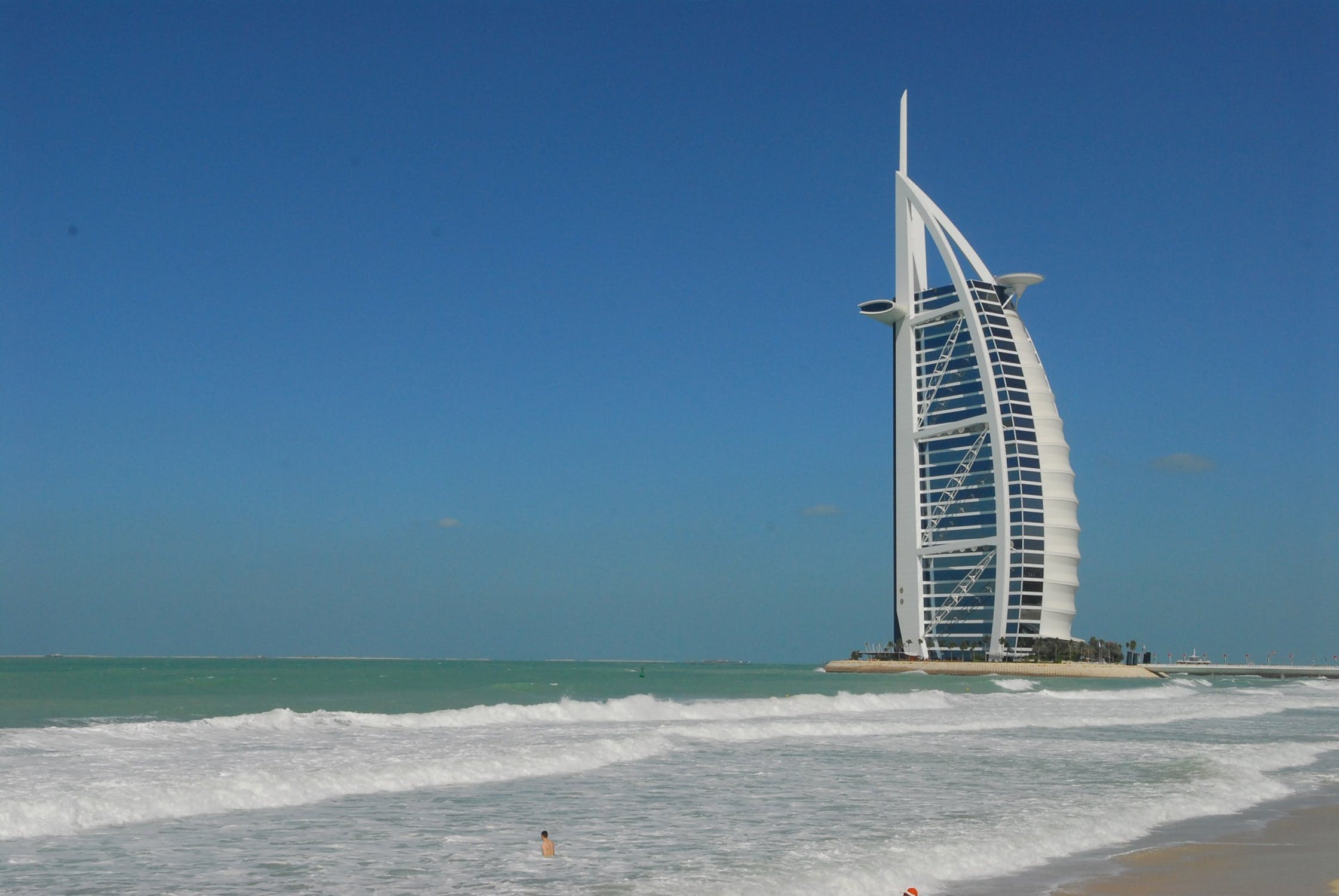 Life becomes more enjoyable when you travel and discover a new destination! When the word 'travel' hits our mind, it outlines multiple clouds in our thoughts. Our wit plans out a trip itself and starts pondering over the beautiful locations to visit. With so many places to visit in the entire world, deciding where to travel next becomes a difficult task. One gives a lot of thoughts while deciding a perfect destination to visit. Well, we have made the task easy for you. So, if you are planning to take a trip to an amazing place, then we have a great suggestion for you. One of the best destinations to explore in the world is Dubai. You might ask what to do in Dubai? Check out our guide, which will cover everything you need to know.
Our list of things will settle on a plan of action to add this place in your travel bucket list this season. The most beautiful, exotic locations on one side and culture and adventure on the other, makes it an affluent city of UAE. Dubai adds up all the unique ingredients of startling nightlife, breathtaking sightseeing, luxurious hotels, adrenaline adventure, and a must-visit place for shopping.
Heading to Dubai needs itinerary planned to make your stay stress less and hassle-free. Being there, you need to conjecture about things to see and do in Dubai rather than any other worry. A perfect holiday will serve you with endless fun and entertainment.
Yumilicious food Variety in Emirates
Foodies always run towards the places where they are served with delicious morsels. For them, visiting any place is not far. The food culture of Dubai is a world known as it purveys to savour the mouth-watering cuisines.
Dubai food will haunt you throughout with perfect tastes, exotic experience of dining. Being there, you cannot deem of leaving the food. The food culture embraces a variety of cuisines which drags you here again.
The most flavoursome dish to feast your eyes is camel curry. It entices almost every tourist tripping here. Another option is the British restaurant, embraces all the unique food items such as shepherd's pie, Irish stew, crab quiche, and many others to satisfy your hunger.
The list doesn't complete as you can encounter species of Japanese, Persian, Arabic, Indian street foods making up your mind to settle down in Dubai. A variety of foodstuffs offered will increase appetite gastronomically. Feel the difference with mezze-style!
Adventure Rush in Deserts
As countless untold morsels are present in Dubai for foodies, for an exciting activity, venturesome can be amused by the camel ride to escapade. The camel trekking is an exceptional exposure, hard to express about it. You bask in the glory of Dubai and delight in the desert bath by visiting through the Arabian Desert.
To leave you breathless, the natural landscape of this city embraces exploration spots. For voyage hunger, daredevils, you can visit Dubai and enjoy Sailing, Sky Diving, Wadi Bashing, Mountain Climbing, and Dune Bashing et cetera.
A hot air balloon ride is a venture in the desert which is appreciated by all. You must experience something new by trying something never done before. Such trips in the desert become incomparable and make never fading memories.
One can call Dubai trip a journey of charm by visiting untouched, pollution-free water in Gulf, Go Karting in an air-conditioned area. Even if you want to enjoy rides, then Desert Safari tour is unbelievable taking you through unseen parts of life. Therefore, you cannot say that there is nothing adventurous to do in Dubai!
Mount Up the Tallest Building of the World
World seems small when you ascend to the world's tallest building, the Burj Khalifa. You create the paranormal memories being there on top. Places to see in Dubai entail this modern architecture, known in every corner of the globe. Either being globetrotter or visiting here as Dubai family package or with a couple, you can have magical time being on top of the clouds.
What are you thinking about now? Dubai tourist places have no end! To be among those fortunate travellers, get your backpacks ready, print boarding pass united, and quickly visit here! Waiting can only make you repent later on!
For your Air Travel, you can consider Faremart, a user-friendly booking platform that provides the best services having access to 450+ airlines such as United, AA, Etihad Airways, Emirates, Qatar Airways, BA and many others.
Check-in into Eminent Hotels in Dubai
Dubai sightseeing can further be magnified being in Dubai hotels, where you can see the tallest buildings touching the night sky encircled by sparkling stars. Head towards the best hotels of the city where you can enjoy your best with family, with kids, and with friends.
Travelling to this city would require accommodation to relax and refresh yourself. In such a case, places suiting your comfort are available in Dubai city.
At times, to rejoice the beauty, standing in the balcony of the hotel, sipping coffee adds a tint of uniqueness. Get in the feel of something amazing, breathtaking being in the famous hotels of Dubai.
Depending on your budget, a few days you want to stay, choose the hotel accordingly. Numbers of places to stay in this city are Dubai Marina, Jumeirah beach, Sheikh Zayed Road, Al Barsha and much more. The location can offer you living as per your choices and requirements.
Eyes Opening Sightseeing
In all the charms of Dubai, how can we forget the local gems of the city? Come and get magnetised by human-made islands, Palm Jumeirah, built in palm tree shape is listed in creations of man. Also, to make Dubai tour special, travel the beaches through the yacht.
Another side of this city contains art scenes embracing art galleries, arts from artists. It attracts art lovers towards this place. Learn a new language of art in Dubai!
Keep your eyes wide-opened for Dubai Fountain with over 6,600 lights and music performance. This Fountain has mesmerising beauty and has set aside the other charms of the world. Keep a tick to visit the glorifying place.
Shopaholics Get Ready
Shopping is always a loved activity of everyone- however, shopping lovers all the time desire for something new to look unique. For a world-class shopping, you cannot afford missing Dubai city.
This city holds some of the high-end malls, a street market where the fun of shopping can never end. The exquisite shopping mall in Dubai which has features of an aquarium and an ice rink is of 1200 stores grabbing the attention of tourists.
Anything from expensive gadgets to jewelry, accessories to apparels, Dubai has become a landmark for that. The malls of this city are famous for movies, dining, popular restaurants, and entertainment complexes. You can end up with your shopping list, but the things in Dubai are unlimited.
Some of the famous malls to visit in Dubai for shopping are Global Village, Ibn Battuta Mall, City, Dubai Festival City Mall, Deira City Center, Souk Madinat Jumeirah Mall of the Emirates and many more. In spite of the mall shopping, you can explore the street markets which are also famous in Dubai. Not only the locals, but tourists also wander around these markets.
To Conclude Dubai Tour
Once you visit the beauty of the world, Dubai, we guarantee that you will surely come to visit again. It is a hub of all types of tourists who treasure adventure, shopping, foodies sightseeing, and wanderers.
Dubai is the love of beauty, exotic greenery, tallest buildings, and other attractions which can captivate anyone effortlessly. Get ready for the trip of your life!
Come, explore something new! Try to meet native people, enjoy their company, and widen up your knowledge by knowing more about Dubai. Such opportunities always remain memorable!
Experience something magic by visiting Dubai !