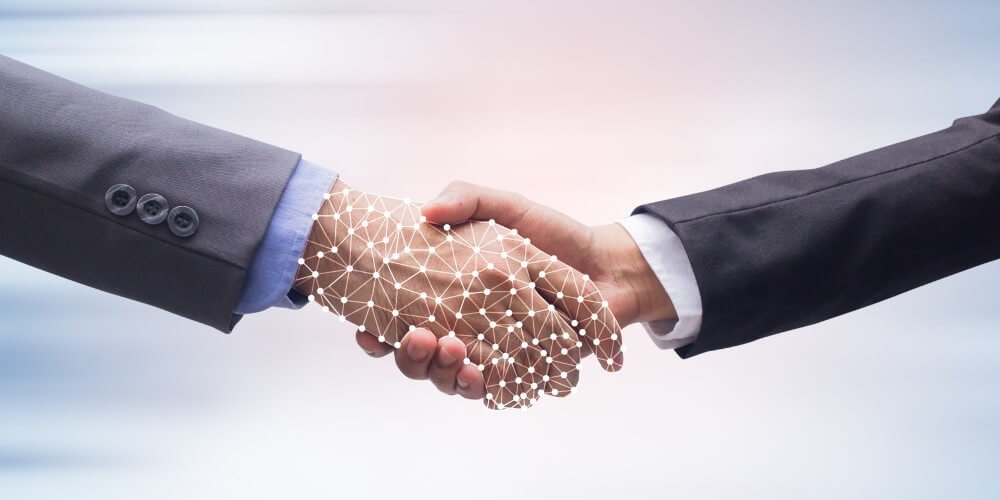 AI's list of incredible applications is used in nearly every sector.
While B2B is no stranger to AI, there are a few areas in which the segment can truly benefit from the application of the technology.
Generally, the application of AI is only considered to be useful in the operations of the Business-to-Consumer (B2C) segment. Up to a certain extent, the higher level of AI (in terms of technology and financial investments) implementation in B2C makes sense as its consumer volume is massive compared to the B2B segment. However, AI's applications in B2B need to be quality-driven. Unlike the thousands upon thousands of customers in a B2C market, client requirements in a business-to-business relationship warrant a higher level of customization from the service provider (regarding their products and/or services). While the presence of AI in B2B sectors has grown over the last few years, there are several areas in which the technology can make drastic improvements. Some of these 'less explored' areas are B2B financing (especially for SMBs), personalization of services, and sales controlling.
Simplifying B2B Financing for SMBs
Like the other areas of B2B, AI has not been extensively introduced for payments between businesses. Until recently, such payments were made using outdated analog processes and platforms. As a result, the payment processes generally are cumbersome for small and medium-sized businesses (SMBs), which are responsible for more than 80 percent of the labor and another business-related spending in the B2B market. In the US, such businesses spend close to US$3 trillion only on payable accounts. The outdated payment methods and overall lack of digitization mean that such companies have to constantly deal with shipment delays due to the slow transactions. Fortunately, automated transaction technologies involving AI and machine learning have started being used by such businesses. These kinds of payments eliminate the commonly associated issues of manual transactions that generally affect B2B payment channels.
Currently, businesses still struggle with making payments since AI in B2B has not been widely adopted by everyone across the board. The situation is such that several SMBs still deal in written checks and invoices to make transactions. To enable complete digitization of payments, certain investments are required. Until AI gets cheaper to implement or becomes more widely adopted, it is difficult to expect all companies to install automated payment systems for their transactions.
Digitization of payments enables SMBs to reduce the number of steps involved in every transaction. By doing so, the time and money spent on making and processing payments are cut down. Moreover, manual transactions always carry the danger of involving human errors on the parts of accountants or other employees in the business. These issues are phased out as the AI-enabled payment systems keep track of all the incoming and outgoing cash flows apart from carrying out B2B transactions seamlessly.
For SMBs, obtaining finances for their operations and overall survival is one the most difficult tasks. Banks and other major financial institutions are generally reluctant to provide loans to SMBs due to their supposedly low creditworthiness. Banks generally estimate that a given SMB's creditworthiness is not up to the mark due to various factors, such as unstable cash flows, a lack of properly classified, processed, and audited financial records as well as the inability of some companies to break even (owing to other factors). The problem of creditworthiness is dealt with by intelligent AI-powered payment systems, which doubles up as a digital credit analyst. An AI-based system can calculate the credit ratings of an SMB correctly as it eliminates the scope of any unfound bias. To plug the gaps in the balance sheet created by absent financial records, the AI uses the SMB's historical data. If there are no apparent problems in the company's credit ratings after that, banks approve loans for them. As a result, introducing AI in the payment and accounting of a company allows it to attain finances in a hassle-free way. Apart from simplifying payments and attaining finances for SMBs, AI can also help to detect and prevent payments fraud.
Introducing a Higher Level of Personalization for Clients
As specified earlier, the number of customers is lesser in a B2B relationship compared to the B2C segment. However, each client is equally important for a business. Crucially, each client may have vastly different requirements compared to the next one. Thus, businesses that employ better customization for individual clients can succeed in today's day and age.
AI-powered personalization tools can allow businesses to organize large quantities of data that they receive from their clients. While dealing with the client, they could use the stored information to customize their services for them. Moreover, AI systems can scan the data in detail to find patterns (regarding payments, demand details) in it. Businesses can use this information to their benefit while negotiating prices and other deals with their clients. Expensive AI-powered personalization platforms offer the convenience and efficiency of Software-as-a-Service (SaaS) systems. Once installed, such systems can lessen the overall costs and complexity of various operations. Personalization systems that are powered by artificial intelligence monitor client behaviors over a given period. The AI-powered systems keep track of any pending issues or negative feedback that was provided by the clients. Using such information, businesses can resolve whatever issues are present between them and their clients.
Personalization is an area where adoption of digital technology has not been witnessed generally across the B2B spectrum. However, companies are increasingly becoming smarter with time, and this is one trend that is rapidly changing now. B2B companies have to deal with several challenges, such as handling massive amounts of data, client privacy requirements, regulatory updates and overhead cost management. Having an AI-powered management system can be a solution as the system has the ability to carry out multiple tasks at the same time. Generally, personalization services can be hugely beneficial for any kind of business. The common advantages of using AI in B2B for personalization are:
Enhanced conversion rate and income for businesses.
A higher level of client satisfaction and retention for future projects.
Enhanced brand reputation in the market (which can help with attaining more clients)
Improving Sales Controlling for Businesses
Sales controller is a managerial role that requires regulation and management of sales and profit objectives of a business by coordinating the various sales employees present in the company. Quite simply, the role of such an individual is to optimize the sales figures of the business. In a business, sales controllers collaborate with their sales teams to be in sync with the various strategies and estimations. The controller uses massive amounts of sales data in an attempt to obtain crucial insights about critical performance indicators and profit/loss parameters. Sales controllers have to be extremely quick with their calculations and analyses to attain such insights from large amounts of data. Those insights are then used to formulate new sales operations and targets.
As sales controlling is becoming more and more difficult for human beings to handle on their own, an AI-powered analysis system can assist them for this purpose. A fairly novel concept, AI-based controllers eliminate the human errors that can creep into the process. Also, an AI-based system can perform controlling tasks in a fraction of the time taken by a human to do them. Machine learning models scan thousands of files of sales data to keep getting better at the task. Moreover, with the AI handling the number crunching, sales controllers can focus on the strategy-making and managerial aspects of their role.
There are several benefits of implementation of AI in B2B for sales controlling, such as:
Reduction of errors in the controlling job.
Increased sales for businesses.
Better organization of data for future use.
Managers can focus on administrative duties.
Businesses, especially the ones involved in B2B operations, can be reluctant when it comes to the implementation of technology in their processes. As a result, the B2B sector as a whole does not explore the limitless possibilities of using AI technologies in their operations. There are many operations in which businesses should introduce AI-powered systems. Perhaps the most logical reason is that machines do not make mistakes while performing tasks that require heavy-duty computation or record keeping. Moreover, the latest AI technology is smart enough to analyze seemingly scattered and incomprehensible information and make sense of it through pattern and anomaly recognition. Introducing AI in B2B will mean that human beings at every level of the organization can carry out tasks which the machines cannot do, such as making long-term strategies, delegating personnel for specific tasks, and negotiating with clients. Due to all these reasons, the complete adoption of AI will serve B2B companies well to thrive in a competitive market.