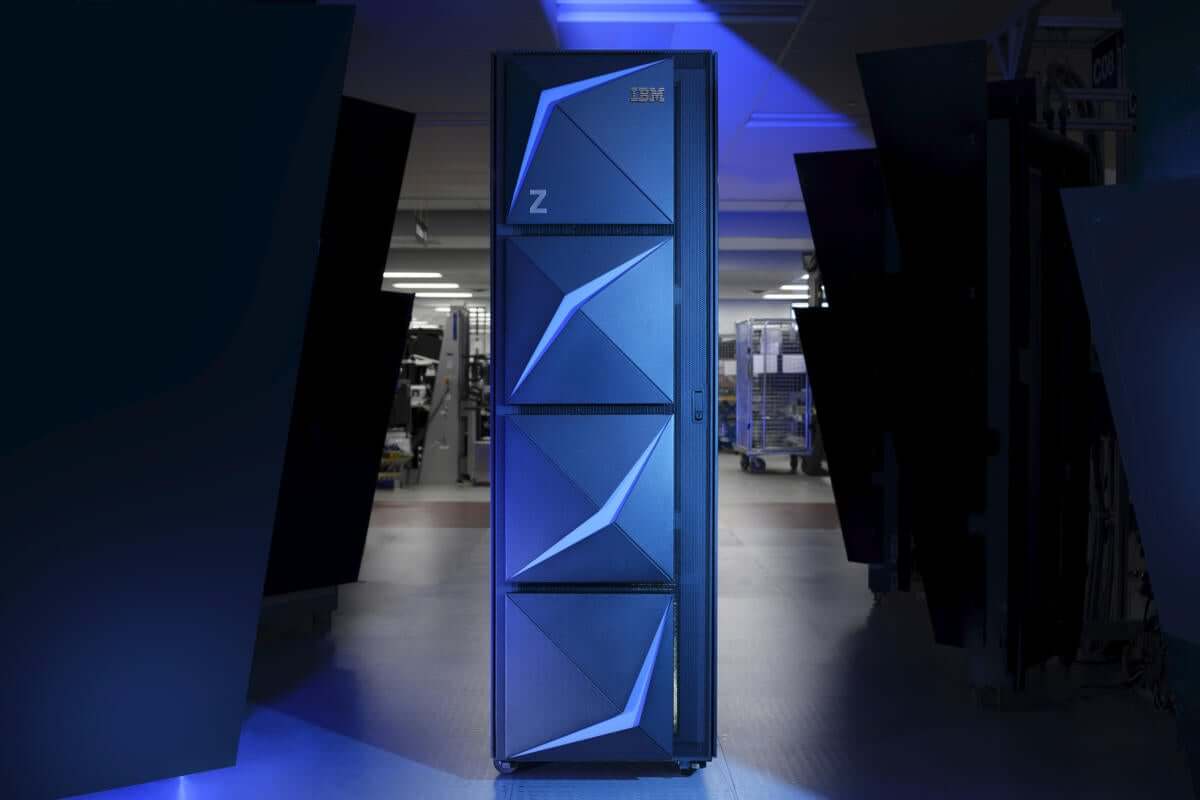 From hard-to-reach parts of the ocean to experiments in space and democratising access to educational uplift opportunities, technology is the catalyst to push new boundaries and further, to take down boundaries where these should no longer exist!
Pushing the innovation curve through the latest technologies and their integration, and applied to organisational agility, scientific development and inclusion opportunities alike – these were the central pillars of the sessions, learnings and connections across industry and technology to be enjoyed live during ThinkUKI - and that can be experienced on demand now too right! And to provide some inspiration for further viewing, here are some of my highlight sessions across two packed days of dynamic content!
Scaling the Scientific Method
There was a virtual 'pick and mix' of incredible keynote content but if I had to pick one, I would recommend 'Scaling the Scientific Method' with Prof. Brian Cox and Dario Gil, Senior Vice President and Director at IBM Research. What I loved here was the ability (and passion!) to make science and technology advancements truly engaging and accessible to all ages and experiences. A fantastic example of democratising access to knowledge – and of cultivating curiosity too.
I loved the comment by Prof. Cox and quoting Gerald Feinberg that "Doubt is not to be feared but welcomed" – such a great message! From Age 5, to 55, to 105 I think there is something inspirational to take away here for every single one of us. I believe more (if not all) people would greatly benefit from understanding the scientific method and how it leads to technological development, alongside how physics and information are related too. Superb!
Advance of the Sustainable Enterprise
Next, and with the United Nations' Climate Change event COP26, my standout from Day 1 Stage 1 is 'Advance of the Sustainable Enterprise. From young tech start-ups to long-established banking institutions, sustainability is more than a nice to have for forward-thinking enterprises today – it's our modern business imperative. A truly sustainable enterprise can anticipate future client needs using innovative business strategies whilst also addressing positive social change and enhancing business performance. That's shared value!
It was fantastic to see real-world examples of how the latest technology innovations - unavailable to previous generations - are now accelerating this vital progress with the capacity to scale too. In this session you can join senior leaders from Plataforma Tierra AS and Rebase Energy to hear how trust and transparency, openness and security, and speed and scale must sit at the core of decision-making to enable the sustainable enterprise vision in actuality.
Redesigning Business Processes at Speed with Automation
And from Day 1, Stage 2 this is my session recommendation! Delivering intelligent and integrated automation at scale across business domains is key to driving transformation, enabling multiple use cases, radically simplifying operations, and reducing costs, and underpinning all of this optimising the value of data – moving from data volume to data value.
This is brought to life by Vodafone as they discuss the challenges of automating processes to generate cost efficiencies and simplification as a central function delivering to local markets that are diverse. Some excellent learning takeaways here!
How Honda Built a Stellar After-Sales Customer Experience
How can you protect and grow your share in an increasingly competitive market? If this is one of your key challenges then this session from Day 2, Stage 1 is a must watch as IBM host Sean Flanagan joins Muhammad Ali and Amer Rasul from Honda for an interactive discussion exploring the rise in competition in the automotive industry in Pakistan.
Learn all the best insights from how they worked together to not just maintain – but grow -Honda Pakistan's market share with a stellar data-driven after-sales experience offering faster services, timely insights to optimise spare parts inventory and management, and a comprehensive advancement to the client journey - and all while decreasing the energy footprint of their data centres, driving down costs, lifting client satisfaction and supporting the planet too. Again, that's my embodiment of creating shared value!
Tech for Good: Can Automation be Applied for the Benefit of All?
And finally, here are my on-demand viewing picks for Day 2, Stage 2. Given my long standing passion for all things Tech For Good, one choice was not enough! Firstly, I recommend joining leading public sector figures including my good friend Sharon Moore MBE alongside Jan Lukas Robertus and Dominic Byrne for a deep dive on the collective impact benefit of automation. They share their real world experience of exactly how automating processes with IBM has improved reach, public trust and ultimately enhanced the citizen experience too, from county council to the healthcare sector and beyond.
Call for Code: Technology Solutions solving Real-World Challenges
And secondly, you can join in to celebrate some incredible social impact successes! Out of thousands of compelling ideas and applications, the Call For Code judges have recently identified the top solutions from India, Greater China, Asia Pacific, the Middle East and Africa, Europe, Latin America, and North America, announcing the Call for Code 2021 Global Challenge regional finalists - shortlisted for innovative solutions to the Climate Change crisis. And before winners are announced on Nov 16th, I could not think of a better time to explore exactly what taking part in Call for Code, the power of IBM and partnership more broadly can afford and deliver for SDGS impact at scale. Indeed perhaps the perfect way to conclude your OnDemand experience!
Final Thoughts
The ThinkUKI 2021 event was for me a celebration of people and technology in partnership! And packed with inspirational content so on point with the evolving behaviours, expectations and demands affecting businesses, consumers and ecosystem partners alike, and impacting right across the technology, process, culture, values and skills continuum.
Happy exploring! and all feedback welcomed, thank you Sally.
About the Author
Dr. Sally Eaves is a highly experienced Chief Technology Officer, Professor in Advanced Technologies and a Global Strategic Advisor on Digital Transformation specialising in the application of emergent technologies, notably AI, Cyber Security, Cloud. IoT & 5G disciplines, for business transformation and social impact at scale. An international Keynote Speaker and Author, Sally was an inaugural recipient of the Frontier Technology and Social Impact award, presented at the United Nations in 2018 and has been described as the 'torchbearer for ethical tech' founding Aspirational Futures to enhance inclusion, diversity and belonging in the technology space and beyond.