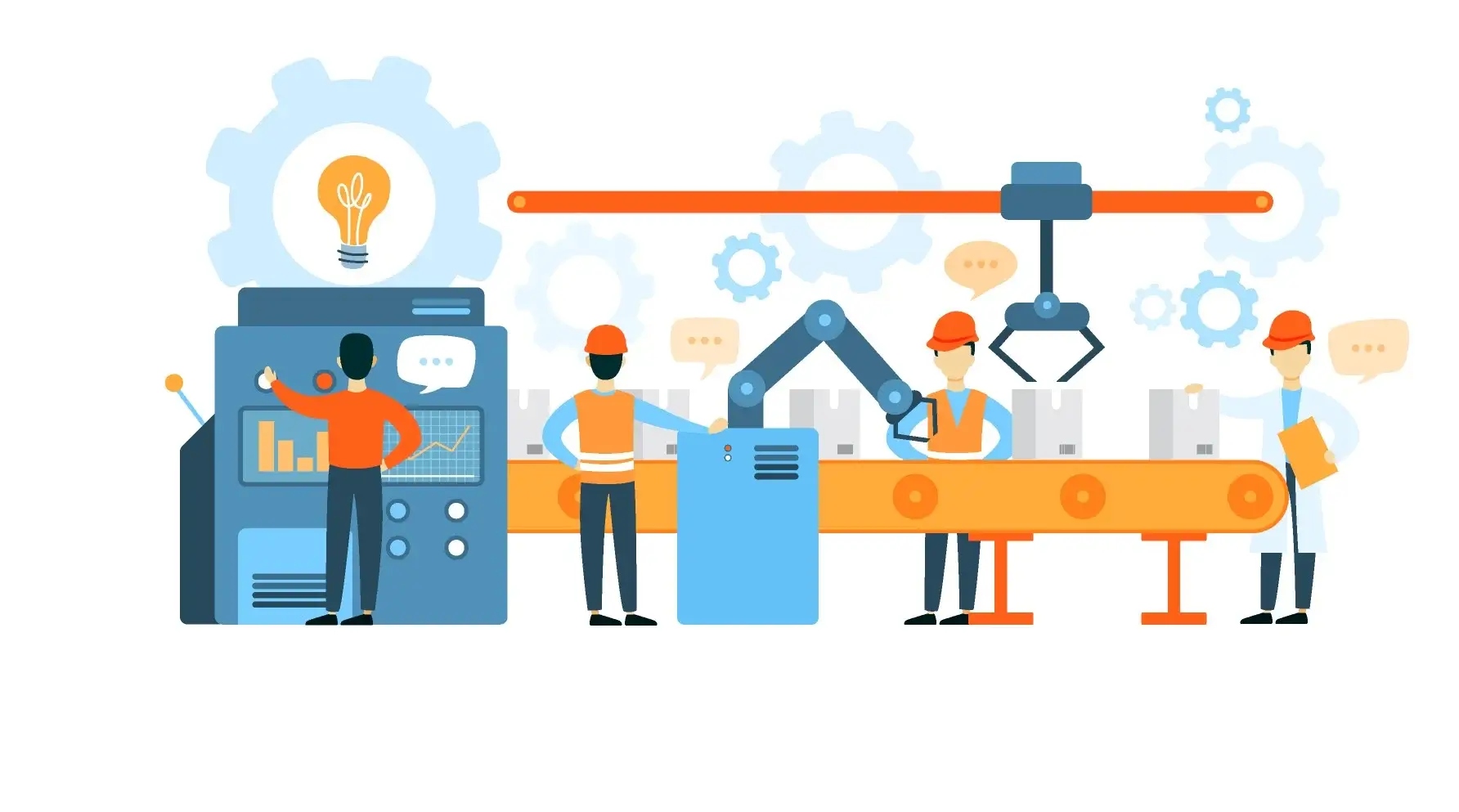 It was in the 1950s that Seiichi Nakajima, a Japanese individual, designed a specific framework for the industry and named it TPM or Total Productive Maintenance.
TPM has a goal of reducing operation and production costs by getting rid of waste. This model couldn't get enough traction anywhere apart from Japan until it was recognized by Toyota in the 1970s.
Toyota started implementing productive maintenance and this facilitated better engagement and participation, allowed constant improvement, and boosted employees to leverage their knowledge and expertise for optimizing overall equipment effectiveness or OEE.
TPM or total productive maintenance is a manufacturing philosophy that focuses on achieving production goals that are nearly perfect. TPM has high aims of no slow running, no small stops, no breakdowns, no accidents, and no defects. Here are a few of the worthy reasons why organizations should invest in productive maintenance.

Reduced Unexpected Maintenance Time
The TPM approach is oriented towards empowering employees and it motivates employees to own their machinery so that it increases production uptime. Total productive maintenance allocates all jobs that are conventionally done by maintenance personnel, to plant personnel. This makes each and every one responsible for equipment and machinery upkeep. The main operators carry out the basic duties like cleaning regimes and they encourage an active attitude towards recognizing issues.
There are companies like MRC Bearings that have been successful in achieving around 98% reduction in unpredicted maintenance hours within the initial 8 months of starting off with a TPM program.
Increased Good Quality Output
One of the main supporting activities of TPM is quality maintenance by integrating good quality improvements into the process of production. This dramatically improves customer satisfaction and the quality of products. If you take into account the program of a potato chip manufacturer, the company recognized the defects within a production process and assigned good quality tasks for every point in production.
This resulted in the company experiencing added quality output and no customer complaint rating. The company also obtained its focus on making their customers happy. The staff members of the company also experienced enhanced morale and support for the TPM program as there was less headache and 'reworking'.
Provides a Safe Environment for Work
The TPM model comprises a 5S foundation that makes sure all workspaces are ordered, sorted, cleaned and standardised all times. At the basic level, the focus on 5S and constant maintenance of machinery leads to healthy and clean machines that are not much likely to have leaking lubricant, loose ball bearings, or any issue hidden under the grime layer.
A dirty and untidy working environment also presents the risk of injuries and hence a regular cleaning regime will work wonders for safety. There are several workplace accidents that happen due to the disorderly nature of things like incorrect setup of machines, tools kept at the wrong place. Such occurrences are also reduced. In short, you have to understand the difference between maintenance and repair of workplace assets.
Proven Increase in OEE
The major goal of total productive maintenance is to achieve near-to perfect production, that is measured utilizing an OEE (Overall Equipment Effectiveness) score, which is considered as the gold-star for rating productivity of manufacturing. This is applicable to both process and discrete production settings and OEE makes it simpler to optimize things as it can identify loss areas, improve equipment productivity, and benchmark progress – with data.
Solid data always speaks louder than words and OEE lets you benchmark your company facilities against the industry and proves that the TPM approach of your firm is working perfectly.
No, it's not that maintaining and taking care of your equipment will prevent all sorts of failure but it can certainly reduce the chances in a havoc manner. If you run a company with several employees and all sorts of latest machinery, you should definitely invest in a productive maintenance program for reaping the above-mentioned benefits. Leverage the right software to make things easier.