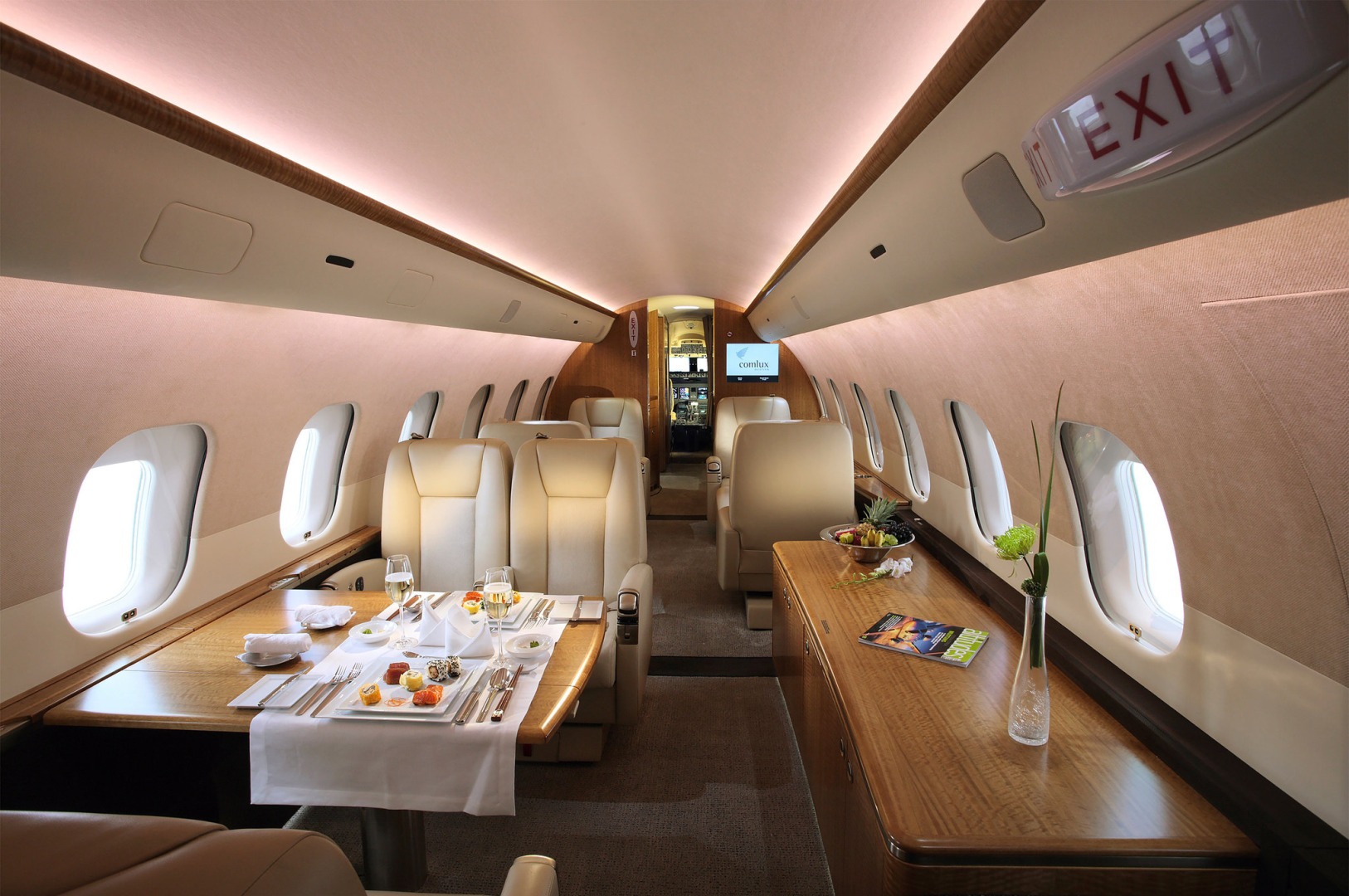 Certain customers expect perfection. Vista's on-demand private aviation services attract such clientele.
For these well-heeled travelers, the price to fly is comparable to the cost of staying in a five-star luxury hotel's presidential suite. Why?
That's the opinion of Thomas Flohr, Vista's Chairman, who founded Vista in 2004. Based in Dubai, United Arab Emirates, the aviation company offers members fixed rates and guaranteed availability on worldwide flights. Membership guarantees aircraft availability with as little as 24 hours' notice.
Flohr's objective to revolutionize business aviation hinges on attracting travelers who seek convenient, top-shelf travel but don't want the responsibilities or cost of plane ownership. On Vista's global fleet of private aircraft, five-star service is the norm.
Experience is at Vista's heart. Thomas Flohr founded the company to provide an experience that didn't just rival other private plane companies, but surpassed them.
"I was an occasional user of the charter market in the early 2000s," Flohr told Forbes in September 2022. "What really struck me was the inconsistency you're getting when you arrive at the airport. You don't even know what you get because you booked a plane, and then one that shows up doesn't look like what was in the pictures."
He formed Vista's philosophy about air travel based on his international jet-setting and the trend of younger customers valuing experience over assets. According to an interview in Barron's, Thomas Flohr travels about 250 days a year and has flown privately since establishing a legendary reputation in asset finance in his 20s and 30s.
Watchful, as entrepreneurs tend to be, Flohr noticed the inherent inefficiencies in private air travel when he examined the experience firsthand. He grasped the time wasted as private planes idled on runways or lacked passengers on return flights from far-flung locations. He thought he could do better — and he did, beginning with his initial purchase of two planes.
Flohr touts Vista, now 18 years old, for offering a seamless experience and high return on investment as the world's second-largest charter private jet company. Warren Buffett's NetJets leads the pack of such aircraft providers in the United States, but Vista dominates internationally.
Vista's Thomas Flohr Offers a Price Cut on Luxury Air Travel
It's no secret that the wealthy travel by private aircraft. But some customers need global coverage, often at short notice. As Thomas Flohr pointed out to Forbes, some clients need a direct flight from Los Angeles to Shanghai, or from London to Luanda, Angola. With 350 private jets in its fleet and abundant international airport access, Vista can handle various travel scenarios through global infrastructure that includes every continent.
"We are seamlessly connecting our customers to every corner of the world in unrivaled levels of style and safety," he told Forbes.
And unparalleled levels of cool. Thomas Flohr is James Bond-like. A Swiss billionaire who cuts a dashing figure as an amateur racing driver. He undoubtedly falls into the category of business leaders for whom owning a plane is obligatory. But like many modern entrepreneurs and C-suite types, he concluded that spending millions on a private jet was unnecessary.
Still, Flohr emphasizes his belief that private air travel is vital for the busiest professionals, who rely on the flexibility and reliability of private plane travel.
In forming Vista, Flohr created a charter-plane system that works more efficiently than existing business models. Vista customers gain the advantage of a large enterprise that better utilizes expensive aircraft than an individual jet owner can. Additionally, Flohr formed Vista to provide a flying experience that feels luxurious and guarantees punctuality.
"You have to trust your instincts," Flohr told BBC News. "I sensed that the [business jet] market was underserved, and I wanted to challenge the established players. I like a good David versus Goliath fight."
Vista is successful because it uses ultramodern, luxurious planes that fly to the most remote places on earth and serves China, India, and other emerging markets.
Thomas Flohr Uses Brand Strategies To Underscore Vista's Luxury and Modernity
As with the Four Seasons chain and other luxury hospitality brands, Vista is unique in its look and feel. Each plane is painted eye-catching silver, with a red stripe running down each side. Flohr and his team are focusing on Vista's brand recognition so customers understand the consistency of its aircraft quality, in-flight experience, and capacity for long-range, nonstop travel.
In June 2022, Vista acquired Jet Edge, the fastest-growing private charter flight operator in the U.S., a deal that made it the largest operator of Large and Super-Midsize aircraft worldwide. With its most luxurious aircraft being the Global 7500, the largest and longest-range business jet produced, offers four living spaces, a full-size kitchen, and a bedroom.
A private jet flight attendant accompanies each Vista flight. Attendants hail from culturally diverse backgrounds and speak, on average, two to three languages.
Vista's cabin hosts enter intense training that includes instruction from the British Butler Institute and MedAire, and training in firefighting, service excellence, communication skills, food safety and hygiene, and advanced food plating. Every cabin host has a minimum of three years of first-class or equivalent experience.
Vista has long prided itself on providing travelers with excellent food. The company joined forces with British chef Alex Dilling, Nobu Matsuhisa, and other leading chefs to craft seasonal onboard menus for Vista's clients.
Dilling has worked in Michelin-starred restaurants — Alain Ducasse in New York and Hélène Darroze in London — and told Forbes, "Our dishes will be as beautiful on board as they will be in my restaurant."
Delicious, beautiful meals are on brand for the successful private jet company. Vista guarantees that guests feel the sumptuousness of a five-star hotel in the air, even if they're thousands of miles above one.