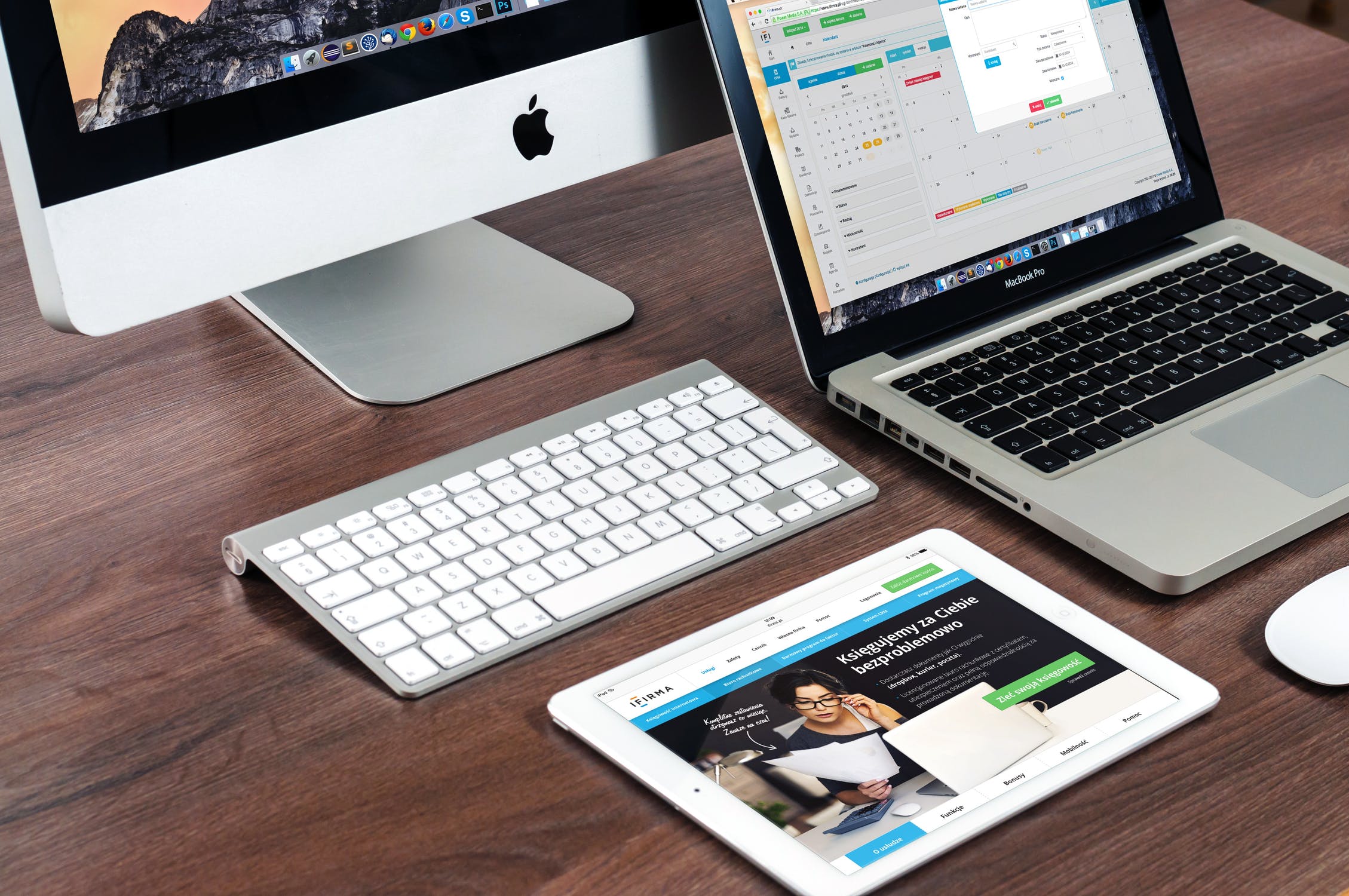 Trends are ever-changing and web design is no exception, who knows what 2020 will do for websites, the possibilities are endless, but here are some trends looking likely to be a big hit this new year for Miami web design and businesses across the world.
Dark Mode
The feature of dark mode works to make other aspects of your website stand out and contrast with brighter colours to become more eye-catching than they would on a light/white background.
The dark mode is easy to view and gives a modern aesthetic to any site. Big brands such as Apple have already adopted this design, with their dynamic homepage designed with a dark backdrop and their new phone providing a pop of colour to draw user attention.
Apple has taken a liking to this feature, not only using it on their site, but their products offer users the ability to set their phones to dark mode.
Other sites are offering users the option to use dark mode, allowing you to switch the feature on or off depending on personal preference. Users may find this mode easier on their eyes or may opt to turn it on when browsing at night, making their screen less bright.
Deliberate Imperfections
Websites are opting to give a hit of personality on their pages through planned imperfections. From hand-drawn icons and unstructured fonts across the sites give a sense of humanity to their online presence where interactions can often feel cold.
These features not only add humanity but personality to your brand that sets you aside from competitors. Purposely messy elements brighten-up content and inject some fun into your business, allow customers to enjoy visiting your website.
Interactivity
Technology has come a long way and is leading web design into a creative and complex direction.
With interactive videos, images, animated scrolling and so much more bringing websites to a new level. Technology such as ...
With a reputation of being an expensive feature for web design, 3D modelling and rendering has been circling for a while but could peak in popularity in 2020.
Adidas jumped at the opportunity to implement this feature on their website. The sportswear businesses publicised the release of their new running trainer back in April by having an image of the shoe slowly rotating on their homepage, allowing audiences to interact with the model.
Another technology break-through, augmented reality allows users a combination of reality and virtual reality.
Businesses are leading the popularity of this trend, for example, Specsavers has a website feature in which allows users to test the look of glasses on themselves by scanning their face through their device camera and augment the glasses on their face from anywhere.
Ikea also has a form of this technology, allowing users to test what a piece of furniture will look like in their room at home. By taking a picture of your room, the item will be added to scale to determine if it fits or suits the design.