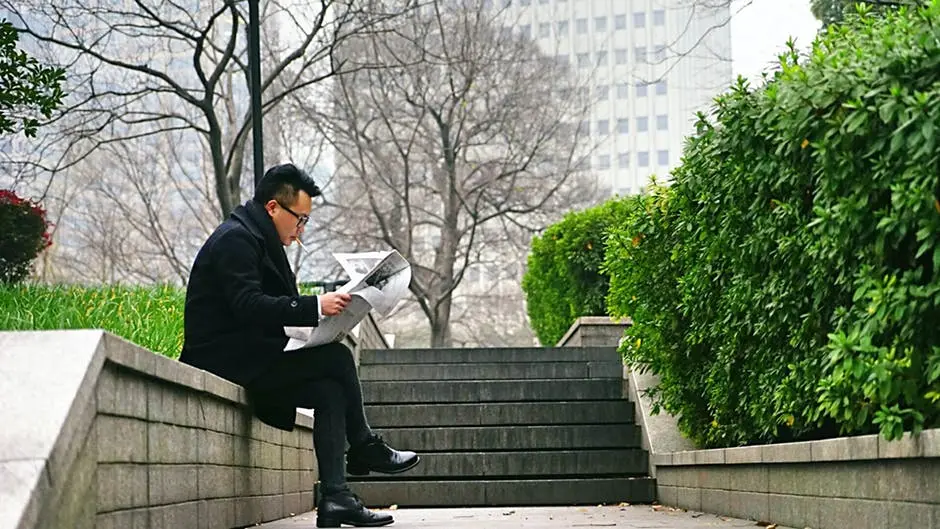 A few months ago, WeChat announced that they are partnering with GAP to launch a range of WeChat branded clothing (see picture below). WeChat's first major foray into releasing official branded merchandise. But it seems that this is could just be the beginning of WeChat's plans to move into more merchandising and there are some big clues that point to WeChat opening their own branded 'WeStores' soon.
WeChat's New Merchandising Direction?
WeChat team first gave indications that they were taking merchandise more seriously at last December's annual WeChat Guangzhou conference. They released a very limited edition range of branded merchandise including pillows, notebooks, stickers and pins.
The big clue that we're going to see more WeStores: WeChat team has already registered an official account and a mini program for 'WeStore'(no information has yet been published on either). The official account description states that WeStores will be selling WeChat branded merchandise with a 'test store location' marked in WeChat's home city of Guangzhou.
The below picture shows a range of WeChat themed merchandise including pillows, bags and light jackets that were used as prizes during an online competition held a few months back.
A Short History of WeChat's Visual Brand Identity
WeChat's name and logo is seen all across China and broadly has very positive associations. The name and brand of WeChat has entered the Chinese language with almost the same ubiquity that Facebook has in the English speaking world and perhaps even with better associations. WeChat does not annoy users with nearly as many ads (Estimates put ad inventory on WeChat's newsfeed to be less than 1 advert per day with Facebook reaching an average of over 25 ads per day for North America). According to WPP's annual ranking of Chinese Brands (below), Tencent, the parent company of WeChat has the most valuable brand in China. In 2016 HSBC estimated over half the value of Tencent to lie in WeChat.
Yet many of the key formative decisions about WeChat's image and brand identity were made back in WeChat's early days of 2011 and 2012 by a small team of mostly software engineers rushing like mad to churn out new features and keep up the rapid pace of growth.
WeChat's 1.0's original color was blue (see picture). Something that seems quite strange given the ubiquity of the green color scheme everyone is now so used to. In a previous 2013 interview WeChat founder Allen Zhang admitted that he regrets choosing the color green for WeChat but also said it's too late to change. Incidentally I've yet to hear a satisfactory explanation as to why so many of the world's most used messaging apps: WeChat, WhatsApp, LINE and iMessage all use green as their primary logo color.
WeChat does have a pair of green and white dog mascot characters, the Bubble Pups. Yet somehow the characters always felt tacked on to the branding rather than being a core part of the WeChat identity. And that's because they were tacked on, the bubble pups were launched in 2015, 4 years after WeChat's launch. Broadly speaking, we can say they've never really won the hearts of WeChat users or been promoted seriously enough to even have a chance to do so. WeChat's first sticker set was the Tuziqi rabbit, a character and brand that had its own following established before WeChat.


Tencent's Other Merchandise: QQ
Another factor we can't discount in this analysis is Tencent's other major social network, QQ. There has always been an uneasy relationship between WeChat and QQ. Despite being owned by the same company they are competitors but then Tencent has never been afraid of a little internal competition. The divide and conquer tactics employed by higher management in order to motivate and gain results across their sprawling empire are well documented. Yet despite being competitors, WeChat and QQ have clearly different positioning. Put simply: QQ is for young people. Opening up QQ and straight away it will feel very different to WeChat. The design and features are livelier and change more frequently. Another major differentiator in positioning is of course the famous QQ penguin.
Evolution of the QQ penguin.
Launched in 1999 the cute character has gone on to be a significant money spinner for Tencent and its image can still be seen in merchandise all across China. WeChat needed to keep its distance from QQ, especially in the early days. Launching a set of cute characters to rival to the QQ penguin early on would have only confused the positioning of WeChat.
As is so often in tech, the personality and values of an organization's leader often become infused within the organization. One can't help thinking that in some ways, WeChat's lack of emphasis on its visual brand identity has to be influenced by Allen Zhang, the WeChat team's enigmatic and media shy founder. Allen holds cult status in China's tech industry as a legendary product manager. Yet despite his fame, in many ways Allen is almost the anti Steve Jobs. With a background in developing some of China's most popular email software, he's known for preferring to work unsocially late hours, dressing modestly and avoiding the spotlight. He's obviously someone who considers fluffy concepts like branding to very much be a secondary concern compared with identifying and fulfilling user needs.
Line: A Different Approach
One can't help but think that this decision by WeChat to step up their merchandising and make more of their brand has been influenced by the amazing success of LINE messenger in this area. For Asia's other great messaging app their set of cute characters have been a massive success and are absolutely central to the branding. The 4 original LINE Friends: Cony, Brown, Moon and James first appeared in free sticker packs just after LINE launched in 2011. Despite being banned in China since July 2015 LINE lists 11 LINE Friends stores in China on their website with many more scheduled to open. The Shanghai store is so popular that it is famous for regularly having long queues outside.
LINE Friends store in Shanghai (Photo credit: LINE)
LINE seem to have nailed it in terms of providing a character themed shopping experience. Selling sticker packs is a primary part of LINE's business model. A strong set of self branded mascot characters launched early on have really helped drive this. Yet for WeChat stickers and characters have always been an after thought. Something they have never really tried to monetize and instead chose to use the same open platform strategy as they have taken with official accounts. Users can either tip sticker creators with WeChat acting as an intermediary (taking no cut) or they can upload and share their own gif sticker collections.
(Photo credit: LINE)
But for WeChat, merchandise or branding has never really been their focus. WeChat is what you use in China to make payments. It's where you go to work. It's essentially a device neutral mobile operating system. So perhaps it's not so surprising that in the same way that few people would have interest in wearing an iOS or Android T-shirt, not that many Chinese will want to wear WeChat T-shirts.
Back in GAP after taking a photo of the new WeChat clothing range I ask one of the store assistants. "Are these designs popular?" "Not so popular." she replies sheepishly. "Most people prefer these ones over here." Pointing me over to another section on the other side of the store.