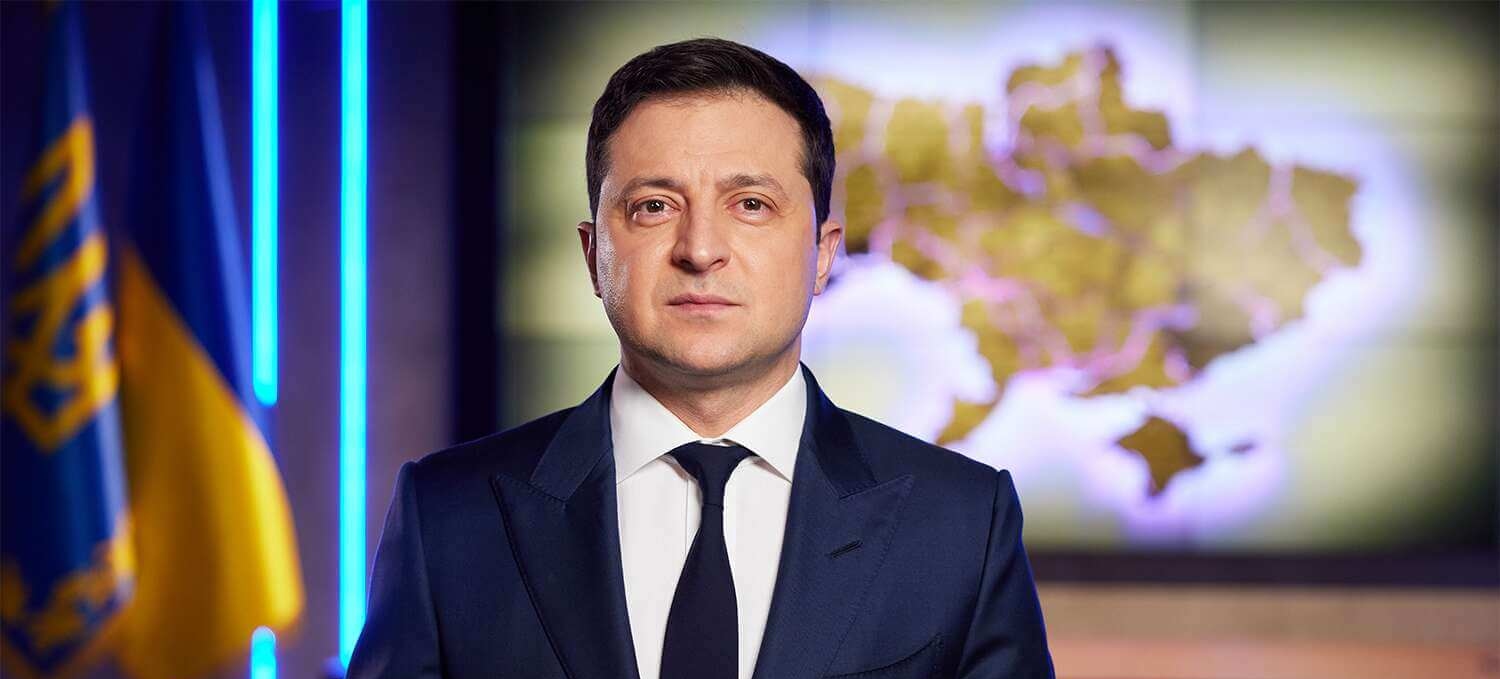 Some leaders emerge in the most trying times that inspire a whole new generation of leaders.
These leaders don't choose, they are chosen. It's as if they have molded themselves and been shaped by their experiences to lead in moments and situations where most would run or crumble.
Enter Ukrainian President Volodymyr Zelenskyy. The former actor and comedian turned wartime symbol of courage and leadership. When Russian President Vladimir Putin began invading Ukraine, most people assumed the smaller country wouldn't put up much of a fight. If that weren't enough, the much less experienced leader Zelenskyy would flee his homeland for safety in the West.
Insert a plot twist.
Zelenskyy has taken a much different leadership approach, one that we all need to learn from. He chose to lead from the front lines, and it's inspired millions of people worldwide, including his fellow Ukrainian citizens.
Not only did he reject the offer to flee, but he told the US, "The fight is here; I need ammunition, not a ride," In a video posted last Saturday morning, Zelenskyy revealed that he is still in Kyiv. "I am here. We are not putting down arms. We will be defending our country because our weapon is truth, and our truth is that this is our land, our country, our children, and we will defend all of this."
Ukrainian or not, Zelenskyy is courageous and brave for staying with his people and fighting on the front lines while risking his own life.
There is no telling what the next few weeks, months, or years will have in store for Ukraine, Russia, and the world. However, the leadership lesson is clear:


A leader's willingness to be on the front lines is inspiring and powerful because it moves people to action.

Now, this isn't to say that every leadership situation requires the President of a country to fight on the front lines or the CEO of a company to be working in the weeds. However, their willingness to do it demonstrates their commitment to the mission and their people.
Front-Line Leadership is Brave
I wrote in Building the Best about five unique leadership styles, with the "elevate style" being the best. I have never been more sure that leaders whose style is Elevate would be willing to lead from the front lines. When leaders make courageous decisions like suiting up, working long hours, or solving big problems with their people, it makes them authentic and relatable.


When leaders make the courageous decision to lead from the front lines, it makes them authentic and inspiring.

When former US President Donald Trump was asked about Zelensklyy, he said, "You never know about bravery. Some people think they are brave and they aren't brave. Other people don't think they aren't very brave, and they step up. You never know until you get tested. Zelenskyy is being tested at the highest level, and so far, he has shown great leadership and bravery."
Whether you think of yourself as brave or not, one way to increase your bravery is by thinking about others instead of yourself. That's exactly how the best leaders think because they know they work for their people instead of the other way around.
Closing
Today Ukraine and Russia are meeting for the first time at the border of Belarus to discuss peace talks. While the outcomes of these meetings are unknown, there is a leadership lesson to take away.


Be willing to lead like a Zelenskyy.