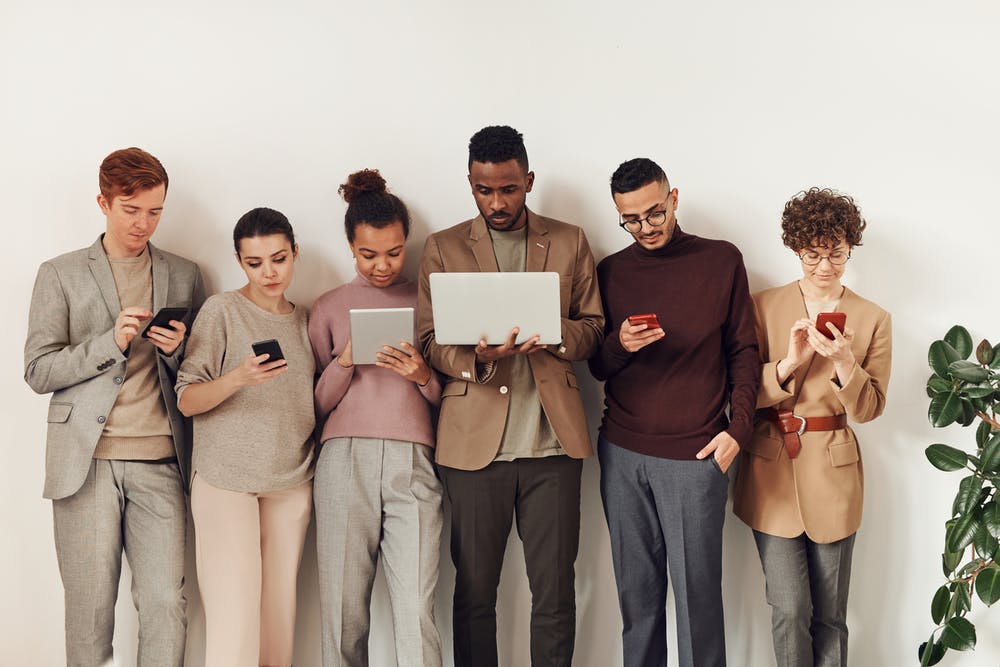 Creating a buzz. Getting people talking. Doing something remarkable. This is what you want for your business. In a world where 90% of purchase decisions are influenced by word of mouth, you need something that sparks conversation and galvanises action. You need a 'talk trigger'.
I came across this idea quite recently, when I was interviewing Graham Davies, the accidental orator, for my Melting Pot Podcast. One of his book recommendations was 'Talk Triggers' by Jay Baer and being an avid reader, I demolished the book in one sitting. It's brilliant. It lays out a strategy for generating crucial customer chatter. Using Baer's words, 'same is lame'. Nobody says, 'Let me tell you about this perfectly adequate experience I had last night.' Businesses need to dare to be different.
This was a lightbulb moment for me. It put a new perspective on some of my own experiences as MD of Rackspace and Peer 1. I'm now adding it to my coaching conversations with clients. It's not enough to have a differentiated strategy. You also need to identify your talk triggers.
What is a 'Talk Trigger'?
In the book, a talk trigger is defined as 'any specific operational choice that inspires conversation'. Basically, an action that prompts word-of-mouth marketing. Any business can do it, but it's only effective if it's executed correctly. Surprising your customers with a one-time event might be good but gimmicks will only get you so far.
You need to be thinking about something that is consistent and authentic that will keep people talking and coming back, time and time again. According to Baer, a talk trigger must meet four requirements to be effective: be remarkable, relevant, reasonable and repeatable - the 4 Rs.
Getting Customers Talking
At Rackspace, our purpose was 'Fanatical Support®'. There's no doubt in my mind that this was also our talk trigger. As UK Managing Director, I knew the thing that would drive our economic engine more than anything else was churn. We had big ambitions. We wanted to disrupt IT service delivery in the UK but had limited resources. The only way we were going to succeed and grow as fast as we wanted was through word-of-mouth marketing.
So, we stunned our customers. They couldn't believe the levels of service they were experiencing. Key to this was our brand promises with guarantees. These ensured that, if and when we failed to deliver, we paid up immediately and it really hurt. The first was 'Zero downtime network', the second, 'Answer the phone in 3 rings or less' and the final promise 'Fix your hardware in under 4 hours'. If we failed to deliver it cost us money. This was our catalytic mechanism of guarantee for our clients – our skin was in the game.
Our competitors had service level agreements but they were typically worded in ways that avoided paying out. But at Rackspace, our Account Managers would proactively ring customers to tell them they'd had a service failure. Often the client hadn't even realised. This blew them away. Every time we gave them a credit, they ordered more stuff from us. In fact, we used to say that if we had low sales month, we should have a service failure as this would drive revenue up!
The key to making this effective was not creating any expectation that it would happen. Our Ts & Cs stated that customers would have to claim for any service failures. So, every time we called to offer a credit, it was a surprise. And this was what made it such an effective talk trigger. It drove positive energy. This links in with Daniel Kahneman's work. The influential psychologist wrote extensively about memory and how we lay it down. To create one that is positive and long-lasting, he said you have to do something unexpected that causes an emotional impact.
We knew our talk trigger was working when we asked our customers how they'd heard about us. Often they would say, 'I was at a dinner party and someone started talking about hosting' (a pretty dull topic of conversation but hey!) During the chat, Rackspace's name would crop up along with a story of our epic customer service. This had made our customer feel smart - an emotional impact - to have chosen us and they wanted to share this with their friends.
Recently I've been coaching the Executive team at Sapphire Balconies. They also have brand promises with guarantees: 'Rapid, Rigid, Right'. The first time they handled an order that went wrong, they wrote out a really big cheque (and I mean, REALLY big). When they gave it to their client, he ripped it up. His reason? No-one had ever done that before. Again, he was blown away. And you know what? He went on to order more balconies and became an important advocate for their business. They had built up trust and this goes a long, long way.
As I talked all of this through with the Sapphire team, I asked them whether they'd put this fantastic story front and centre on their website. Unfortunately not. This was something they needed to rectify. If you have a good talk trigger, you need to shout it from the rooftops!
Getting Staff Talking
It's not just customers that you want to get talking. As one of the founders of Peer 1 in Southampton, I knew we needed to attract 'A Players' to help us realise our ambitious growth plans, (A Players being the top 5-10% of available talent for a given role, salary and location). To do that we needed to become an employer of choice. We set about creating an innovative office space that was designed to stand out. At its centre was the slide. A giant, bright yellow, helter-skelter slide that dominated the heart of the office. This was our talk trigger and it certainly did its job. People either loved or hated it. But they talked about it. It certainly split opinion – and that's what we wanted!
The slide got us loads of media coverage. As a result, when we were recruiting, we found that our best candidates sometimes hadn't even seen our recruitment ads. They'd heard on the grapevine that the vacancy had come up. This happened when I interviewed Alan Edwards who later became VP of Marketing globally. A friend, who had read all the stories about Peer 1, said to him, 'Alan, aren't you in IT? You need to go and work for these guys in Southampton. Their offices sound amazing.'
We knew we'd really cracked it after one of our staff came back from walking the office dog, Monty, around the block. She'd been accosted by a guy getting off the ferry who said to her, gruffly, 'Do you work there' (pointing at our offices). She nodded. He said, 'And is that the f*cking office dog'. Another nod. 'I thought it f*cking would be' and he walked away, looking really pissed off. A local thought we were a bunch of f*ckwits! We'd made it!
Creating a Strong Emotion
It's this strong emotional reaction that you're looking for. In his book, Jay Baer talks about two magicians and their after-show offering. With David Copperfield, you can pay $100 for a meet and greet. This leaves people cold and often results in them feeling a bit ripped off. He contrasts this with Penn & Teller who always wait in the foyer after every show and are ready to greet the audience. They shake hands, take selfies, and answer questions until the last audience member leaves. They do that at every show, no exceptions. This creates a huge amount of goodwill and people tweet about it, share it and tell their friends.
People want to know they've made smart decisions. They like to be in tribes, picking the best. Word of mouth can massively influence their behaviour. No-one will choose the third-best Indian restaurant – they'll look at TripAdvisor and go with the reviews. When I think of the number of recommendations I've made over the years – it's a shame there wasn't some kind of commission! Clients trust my opinion and will often follow my recommendation without researching other options.
Other good examples of talk triggers that inspire emotion are iconic buildings. The Guggenheim Museum in Bilbao immediately springs to mind. As does the Sydney Opera House and the Spinnaker Tower in Portsmouth. All of these buildings are deliberately designed to stand out. To create a talking point. And ultimately, to attract people to come and visit their cities.
---
Talk Triggers are a great addition to any business strategy. You may have all the key elements in place, but you also need to identify the thing that's going to drive word-of-mouth. Pick something that's coherent with your strategy and be brave. Go out there, be contentious, create some stories and fire up people's imaginations. And accept that not everyone will like you for it!