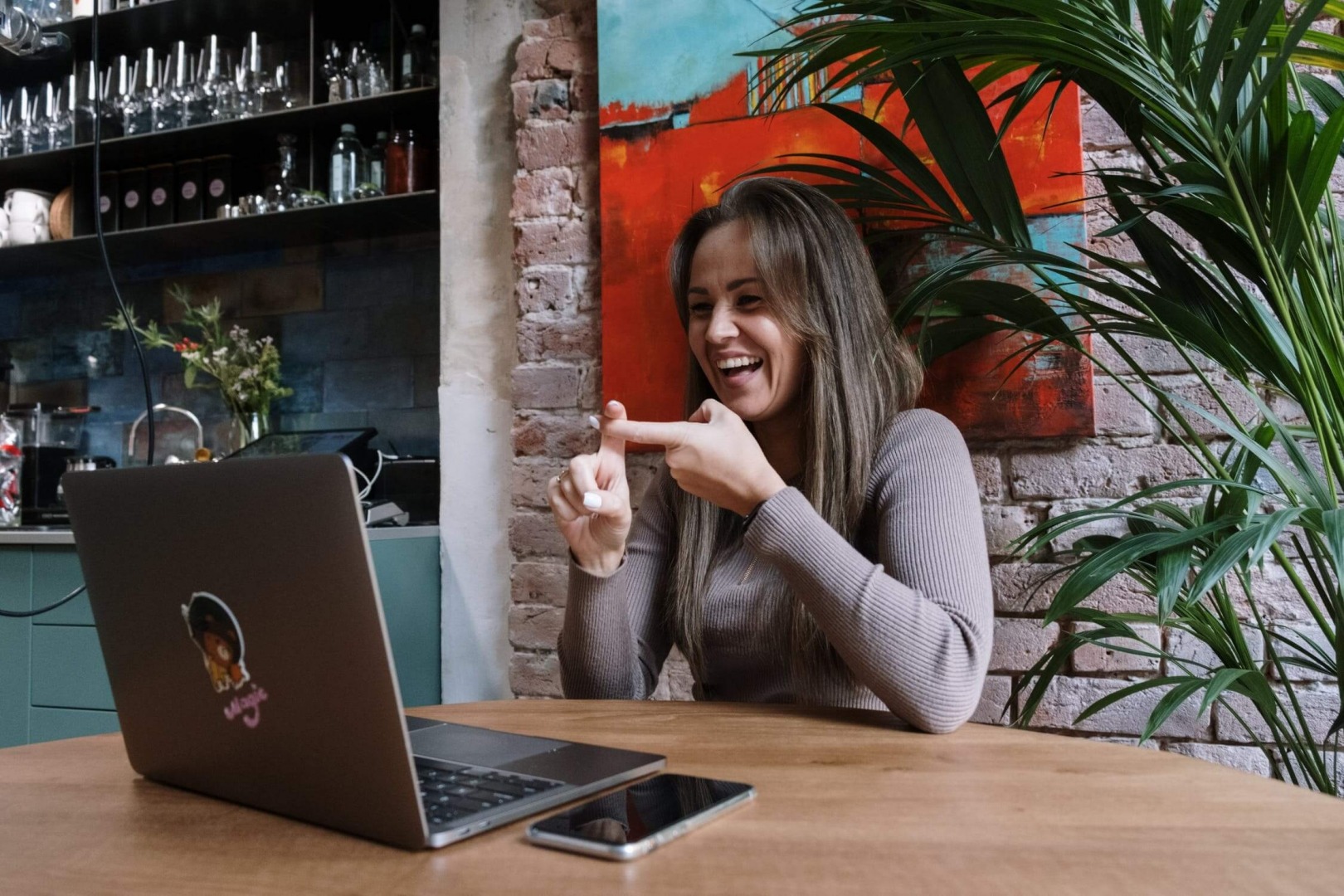 Is your business looking for apps for video conferencing?
Amid the coronavirus lockdown, all businesses, small and large, are leveraging web conferencing tools to stay connected. While Zoom is one of the most popular video conferencing software solutions, its popularity seems to be dwindling.
Reports about hackers hijacking professional meetings (aka "Zoombombing") raised serious privacy and security concerns.
Several Zoom users complained that their meetings were disrupted by uninvited attendees who showcased offensive and objectionable images and videos.
Sounds strange, right?
After the company came under fire, Zoom's CEO Eric Yuan issued an apology. Even the FBI has released a warning regarding such hijacking cases related to Zoom web conferences.
With the growing concerns, Zoom has now added new security features to their platform. But if you're still looking for a more secure Zoom alternative, it's totally understandable.
A lot of marketers are faced with this question:
Which is the best Zoom alternative?
There are tons of options available but not all of them are worth your money.
Not sure which app to choose?
Let me help you out.
Remote Work Edition: 5 Best Zoom Alternatives For Video Conferencing
Before we look at some of the best Zoom alternatives out there, let me add a disclaimer for you. I've listed all the apps video platforms specifically keeping in mind professional and e-learning purposes.
If you are expecting FaceTime, Facebook Messenger, or Houseparty on the list, you're in for a disappointment. Of course, they make everyone's lives quite easy. But they don't provide features that remote teams need to collaborate effectively.
With Zoom, you can easily schedule your meetings and even share your screen with your coworkers. But none of the tools designed for personal use incorporate these features.
Now that we've got that cleared up, let's move on to discussing Zoom alternatives that you can use for professional purposes.
On this list, I've reviewed the main features and compared the pricing of the tools to help you find the best Zoom alternatives.
Ready to go?
Zoom Alternative #1: Livestorm
Whether you're looking to schedule an online meeting or want to host a webinar, Livestorm has a software solution to cater to your needs. The best part is that users can get access to online meetings even if they haven't installed the app. From startups to enterprises, it's a good fit for all kinds of businesses.
Top Features:
Automate your webinars with predefined workflows
Make live webinars interactive with chat, questions, and polls
Create webinar registration pages and automated emails within Livestorm
Record video meetings and webinars easily
Seamless integration with over 1500 apps
Pricing:
Webinar and Meet Basic Plan: Free
Webinar Premium Plan: $109 per host per month
Meet Premium Plan: $39 per host per month
Image via Livestorm
Zoom Alternative #2: Zoho
Zoho comes with a suite of products, including a top-class online meeting software solution. In addition to this, they also have an easy-to-use Zoom alternative for hosting webinars. Keeping in mind the varying needs of businesses of different sizes, they offer multiple plans for their software program.
Top Features:
Get RSVPs for your meetings
Embed an online meeting link on your website
Schedule email reminders for meetings
Lock meetings for increased privacy
Multiple integrations
Moderate webinar attendees and record sessions easily
Let attendees ask questions with the "Raise Hand" feature in webinars
Pricing:
Meeting Plan: 8 € or $8.63 per host per month
Webinar 25 Plan: 15 € or $16.19 per host per month
Webinar 50 Plan: 23 € or $24.82 per host per month
Webinar 100 Plan: 31 € or $33.46 per host per month
Webinar 250 Plan: 63 € or $67.99 per host per month
Free sign up available. For a limited time, they also have a Free Plan on offer.
Image Via Zoho
Zoom Alternative #3: Google Meet
This Zoom alternative can support a maximum of 100 participants, and meet for up to 60 minutes per meeting for free.
Top Features:
Join meetings directly via an email invite or a digital Calendar event
Native apps for Android and iOS users
Allows a dial-in from a phone
Secured meetings
Smart screen sharing
Pricing:
Google Meet: Free
Google Workspace Individual: 7.99
Google Workspace Enterprise: Contact Google sales for pricing
Image via Google Meet
Zoom Alternative #4: GoToMeeting
This video conferencing tool is designed to make remote working a hassle-free experience. Even if you don't have an ID on their platform, you can attend meetings that are hosted on the platform. It's accessible to everyone.
Top Features:
Supports mobile conferencing
Easy screen sharing
Built-in drawing tools for better collaboration
Record meetings in real-time
Switch between presenters easily
Integrations with multiple apps
Pricing:
Professional Plan: $12 per organizer per month
Business Plan: $16 per organizer per month
Enterprise Plan: Contact their sales team
14-day free trial available.
Image via GoToMeeting
Zoom Alternative #5: BlueJeans
BlueJeans is a cut above the other video conferencing Zoom alternatives because it brings business intelligence to the forefront. It is a tool that makes it easy to schedule and manage your online meetings and live streaming events.
Top Features:
Automated transcription
Host livestream events
Dynamic meeting summaries
Real-time alerts along with live meeting control options
Automated ROI analytics
Get in-meeting analytics
Seamless integration with multiple apps
Pricing:
BlueJeans Standard: $9.99 per host per month
BlueJeans Pro: $13.99 per host per month
BlueJeans Enterprise: Contact their sales representatives
Free trial available.

FAQs
Q1. Are there safe alternatives to zoom?
A. Yes, there are safe Zoom alternatives, including:
GoToMeeting
Meet
Cisco Webex
Signal
Newrow
BlueJeans
Q2. Which is the best app for video conferencing?
A. These are the best solutions for your video conferencing needs:
Zoom
GoToMeeting
RingCentral Meetings
Cisco Webex
BlueJeans
Microsoft Teams
Join.me
Q3. How does Zoom work?
A. Here is how Zoom works:
Start by choosing a plan. The free plan offers unlimited meetings limited to 100 participants and 40 minutes. The paid plans start at $149.90 per year per license.
To start your meeting as the host:
Click on "Host a Meeting" and choose whether to keep video chat on or off.
Create an account or log in.
Launch the application, open your meeting, and send details (meeting link and or ID) to other participants.
If you are a participant, open Zoom, click "Join a Meeting," or click on the invite link shared by your host. Enter meeting details provided by your host at the prompt, and join.
Once in the meeting, share your screen by clicking on "Share Screen." Click on "Stop Sharing" when another person needs to share their screen.
Q4. Is Zoom for free?
A. Yes. Zoom offers a free plan where you can have unlimited one-on-one meetings with 100 participants. However, the sessions only last 40 minutes.
Q5. Why is zoom so popular?
A. The platform is easy to use, has an intuitive interface, and allows people to access meetings without a login. Their free version also allows people to host 100 participants and leverage personalized tools, including changing backgrounds, holding encrypted calls, and sending direct messages.
Q6. How does Zoom video conferencing compare to its competitors?
A. When compared to other platforms, Zoom is easy-to-use and seamlessly connects with all mobile and desktop devices. Participants can also join meetings easily, share screens, record meetings, and practice presentations before making statements.
However, it currently does not have the best security and privacy features, as people can Zoombomb meetings, even without invitations. In this case, you can opt for a Zoom alternative like GoToMeeting, Meet, or Cisco Webex.
Q7. Is Livestorm free?
A. Yes.
They have a free plan that includes all features, unlimited events, and unlimited moderators. It also offers four people in instant meetings and a maximum of twenty minutes and ten registrants per event.
Q8. How to set up video conferencing for business?
A. Set up your business' video conference with these steps:
Have everything, including displays and a video conferencing system prepared for your meeting. You can also have your conference call microphone and phone ready.
Test your wifi and ensure you have the right lighting.
Connect your video system to the display(s).
Send or email participants an invite.
Confirm your audio and video output are excellent.
Start your conference call and moderate your meeting.
Q9. What are the disadvantages of Zoom?
A. Some disadvantages of using Zoom include:
Subscriptions and add-ons are pricey.
It has poor security and privacy features. Uninvited guests can join the meeting to disrupt your meeting or share inappropriate material, a phenomenon called Zoombombing.
There are lots of limitations on their free plan.
It requires a fast internet connection for smooth operation.
Ready to Pick a Zoom Alternative?
There's no doubt that Zoom is easy-to-use and makes it easy to collaborate with a remote team. But if the recent controversies related to Zoombombing are leaving you anxious, there are multiple Zoom alternatives that you can choose from.
Not only do they match Zoom's advanced features, but some of them also provide a sweeter deal. I hope the list of Zoom alternatives above helps you find a solution that is well-suited to your business' needs.