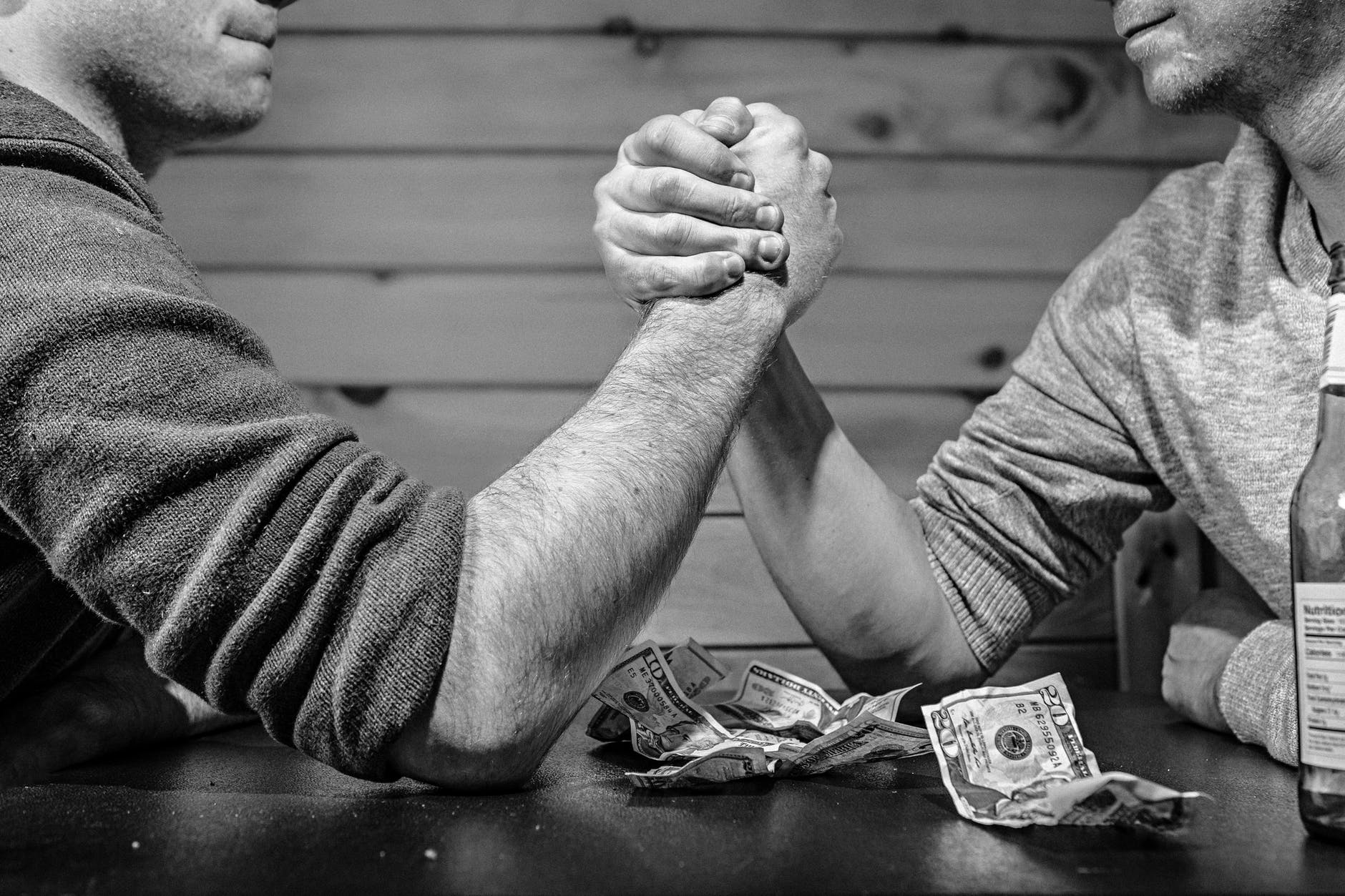 I want to provide some practical suggestions for getting through conflict because I believe that conflict is everywhere waiting to happen. We spend our days dreading when it will happen next and simultaneously stress about the conflict in our lives that has already happened.
Conflict is not inherently bad, but it is almost always uncomfortable. So let's divide productive conflict and unproductive conflict and seek to understand how these can help us in the workplace.
Productive Conflict: this type of conflict is when people use occasions of mismatched goals, misunderstandings, or failed processes to help fix systems and repair relationships within an organization and ultimately strengthen the bond between the team.
Unproductive Conflict: this type of conflict manifests in mismatched goals and communication styles, misunderstandings, and miscommunications which might be used against others, left unresolved, or produces nothing of worth in their aftermath, thereby stressing bonds in a team.
Let us first begin by discussing preventative measures that will help lessen the frequency of conflict and boost the resiliency of a group when it does occur.
The best way to do this is by strengthening bonds of trust within a group. But how does this happen? Here are some ideas:
Those in a group and department, especially management and employees, all need to work in the same location.
All voices are heard and valued without prejudice and communication is open and in all directions on the organization hierarchy.
Each person is valued beyond what they offer to the company and they are sought out by their coworkers to be known for who they are beyond the workplace creating a sense of trust between all.
The next step of the process that is important is being supported and empowered by management. This helps ensure that people have a support system backed up by those in a position of power who are reliable enough to confide in, will be a fair moderator and assessor, and will enforce appropriate measures with the confidence of their team.
This ensures that:
Conflict does not linger in the office unaddressed by management, but is brought to the necessary authority.
Conflict is not seen as taboo, but is something to be worked through and will have a fair outcome.
Employees will be less likely to be dissatisfied or leave their job because there is disorder in how conflict is managed.
When employees are dissatisfied a few things can happen: they can stop caring about their work, they can make mistakes, they might leave, they can stop helping and mentoring others, and they can become complacent in their job.
Many of us have seen ourselves or our coworkers experience this. When things go awry or conflict is unresolved or ongoing, they shut off. This happens in a very similar way as it does in a personal relationship. Companies must consider how the relationship between the company and its leaders and their employees manifests in a similar way as a normal non-work/personal relationship.
The benefit of knowing this is that we can employ some of the same strategies we might with an intimate partner:
Checking in regularly: how are you doing? What can we be doing better? What do you need help with?
Gifts/Rewards/Positive reinforcement: you have been doing a great job, here is a reward/bonus/accomodation for your good work.
Tackling conflict promptly: how many of us can move on immediately in a relationship when there is underlying conflict? And how long will it go on with adverse consequences? It must be addressed quickly.
Apologizing: I'm sorry that this happened, here is what we will do in the future to prevent this from happening. Let's all take responsibility for our part.
Assessing: here is what happened and here is how we will address similar problems in the future. Let's work on this together.
Thanking: thank you for this opportunity to learn; I admire each and every one of you. I'm glad we could work through this together.
When you meet the needs of your employees and you address their conflicts, you tell them that you value them. While this may seem like something that belongs in a personal relationship and not a professional one, consider the fact that deep down we are all human beings that mostly all value connection, love, acceptance, and so on.
We are vulnerable people-even the strongest among us. Plus, we can only go so long without feeling that our needs are being met.
Unproductive conflict will demonstrate this:
Opinions, perceptions, and goals of the lower level workers do not matter.
Conflicts do not belong in a proper professional workplace.
No one cares about how I feel.
Whereas, productive conflict will demonstrate this:
My opinions, perceptions, and goals do matter regardless of what position I am in.
Conflicts are a product of any human interaction and must be dealt with regardless of the surrounding circumstance.
All feelings matter and should be discussed during the right time and place.
Conflict is not resolved by creating a conflict free zone where people are able to magically shove off all worries and cares. An organization cannot operate on the idea that ignoring conflict works, because people will carry it with them wherever they go. Rather, a solution to this is create a conflict acceptance zone where conflict is met with the tools to work through it in a positive way and is not seen as a weakness, but as a common part of being human.
The things is, when we discuss feelings and conflicts openly we are not just providing value to the mental and physical health of employees, we are actually improving the space that people work in, thus providing an overall value to the company itself.
The best solutions are ones that are beneficial for all, and before you consider the idea that this kind of environment is only beneficial to the workers and might actually be a waste of time, know and understand that the better an organization gets at mediating conflict, the more these things will happen:
Conflict will happen less when a group is more tightly bound and trust is present at all levels.
When conflict does happen there will be adequate channels in place to mediate the conflict.
People are less likely to leave a place that values them and appropriately handles conflict, thus decreasing turnover.
When people spend less time in conflict they are more likely to do their job and do it well.
If we are not careful the workplace can turn into an elementary playground. It might seem silly to imagine this, but the truth is that when we do not have structure it is amazing what kind of conflict can be exacerbated and drawn out.
Take the time to discuss feelings-it is not as elementary as it sounds and is certainly worthwhile. People desire to be known and understood, and often at the heart of a conflict between people is a sincere feeling of wanting to be heard.