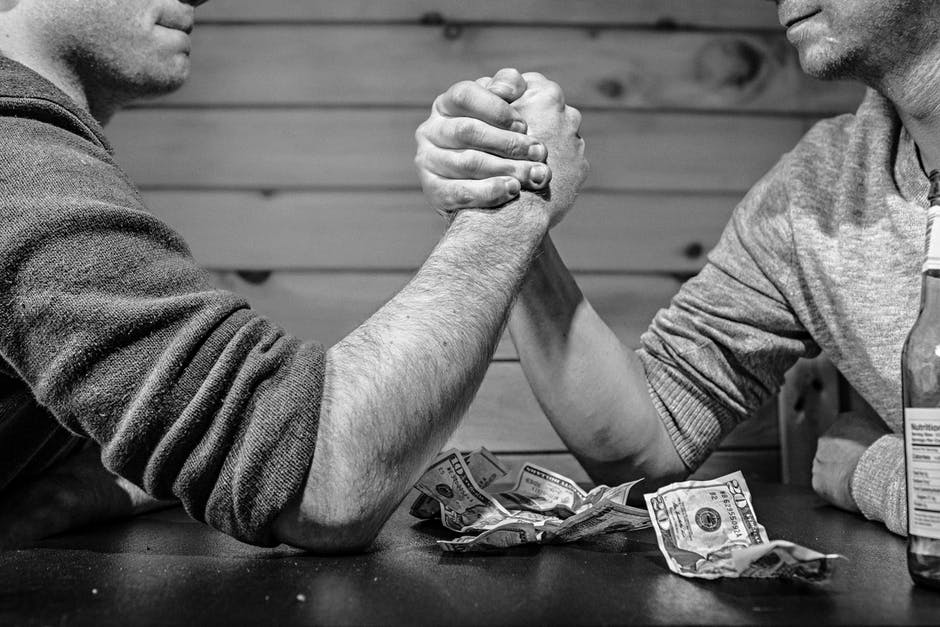 We often discuss how others can handle conflict better or how we can respond more appropriately to a random surge of negative emotions, but we don't always talk about how we can handle situations that have a high potential to end in conflict. I want to focus on a few ways we can redirect our feelings into productive tools that will result in mitigated conflict.
When talking about conflict it is important, as always, to note that conflict is a good thing. Like a sharpener strikes the blade of a knife to refine its sharpness, so too must we clash in order to refine the things we do.
What makes conflict a risk is that we might strike too hard and instead of sharpening the blade we dull it. Here are a few ways of keeping our emotions in check.
Ask questions. It seems so simple, but when you find yourself jumping to conclusions or wanting to explode-ask questions. Don't ask questions where you know the answers. Ask questions that will help you understand what has happened.
Using questions will ideally draw out the barriers preventing the aggravating issues from being resolved with the added effect of bonding people together in solving problems rather than pulling them apart with language that is designed to shame or express disappointment.
Overall, if this is your response to conflict, people will feel safer bringing up mistakes and errors, and when they do, they will feel like they have agency in fixing these problems without feeling the sole responsibility for things going awry.
Assume fault lies in the process not the person. This is something that is gaining traction in a lot of management circles. The good news is that people are starting to see that processes, formal and informal, often guide workers to the ends that resulted in a mistake or an error.
The beauty of this concept is that it removes the onus from the individual (who is often following orders or protocols) and helps everyone critically assess the process and consider how it can be improved. Essentially, instead of blaming or firing a person for a mistake that might happen again and assuming ignorance or laziness of these individuals, this instead looks at how we can better set each other up for the greatest amount of success.
When the fault lies with the person, consider human error and respond with grace. Sometimes people just make mistakes and it is very apparent that a process was not at fault, but a person. When this happens, unless it is catastrophic or completely negligent, try to focus on how everyone makes mistakes. Mistakes do not define people.
Before you automatically judge this person for what they have done-go to grace instead. Grace communicates that someone has indeed made a mistake, but that life goes on and this is not part of how they are defined.
Let them know that you are frustrated at the situation and not them. Emotions are emotions and to not feel them could have the unintended effect of stuffing them down. Additionally, if someone sees you are angry and you say nothing, this can communicate all the wrong things nonverbally. And if you say something like, "I am angry with you." it doesn't make anyone feel better.
Address the frustration and acknowledge to yourself that this is a natural response to a stressful situation and it is ok to feel what you are feeling. For those around you, give them the benefit of understanding where you are coming from at an emotional level. This will help others not fill in the blank as to how you feel. Instead, you control what their perception is and you simultaneously acknowledge that process or situation is frustrating rather than the person.
In closing, it is crucial to reserve yourself and the natural or automatic responses you might have to situations. We all struggle with "speaking our mind" versus "saying the right thing." If you remember one thing make it this response: "I'm frustrated, but I want you to know it's not toward you, it's the situation. Can you tell me what led you to make these decisions? I want to see what went wrong so we can fix this for the future."
You own up to your own emotions, you deemphasize their role in the larger picture, you ask a question that seeks to understand, and you end by unifying your goals together to fix the situation collaboratively.
This is the model for mitigating conflict.