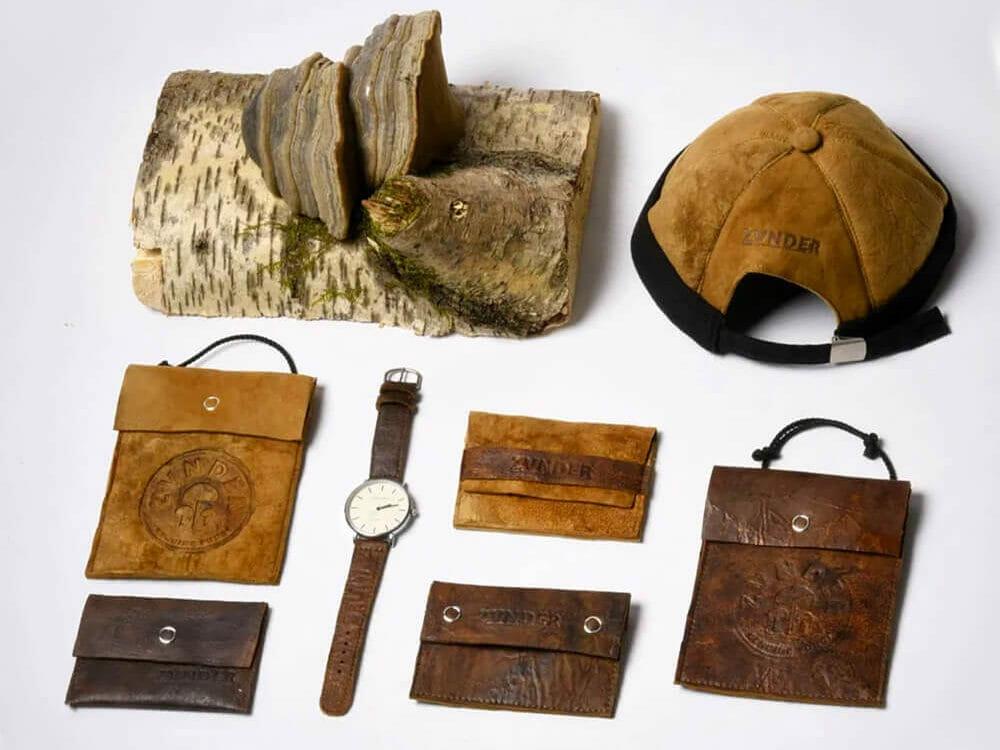 "Mushroom leather" has the potential to save the planet.
In order to have a substantial impact on sustainability, the material would need to be accessible at a lower price point.
"We can make fashion sustainable, and we're going to do it with science," says biomaterials investigator and CEO of Bolt Threads, Dan Widmaier, in his recent TED Conferences talk.

Mushrooms are having a moment and are springing up on catwalks, thanks to Bolt Threads. Pioneered by the scientists and engineers at Bolt Threads, leather substitute Mylo utilizes mycelium - which is the root-like structure fungi uses to grow. In the process of creating the finished product mycelium cells are fed with organic material including sawdust in a temperature controlled environment. Soon, a foamy layer grows from the matter, which is then processed to become thin, flexible sheets that resemble cork. From there, the fully compostable material heads to sustainability-focused tanneries to be dyed without the use of harmful chemicals usually employed to coloured leather. This whole process takes just two to four weeks - in comparison to the two to three years it takes to raise a cow for its hide.

With Stella McCartney first unveiling a prototype bag crafted from Mylo back in 2018, and revered Parisian house Hermès recently debuting its own mushroom leather tote as part of a collaboration with San Francisco-based start-up MycoWorks, last year saw Mylo receive hefty investment from a consortium of companies including McCartney, adidas, lululemon, and luxury conglomerate Kering. Bolt Threads raised $253m in 2021, which was the largest funding round in the category last year.

For hundreds of years, many industries have relied on petroleum, or traditional animal source products. Switching to consumer goods made out of vegan "leather" (e.g. cactus, apple, pineapple leather) - a textile that is usually manufactured from polyurethane - was a quick fix with a low cost, but studies have shown that these synthetic substitutions can still be harmful to the environment. No matter how you dress it up, plastic is still plastic, which means biodegradable products of this kind will outlive us in a landfill. Mycelium leather is considered a better option because of the low-energy manufacturing and biodegradability aspects.