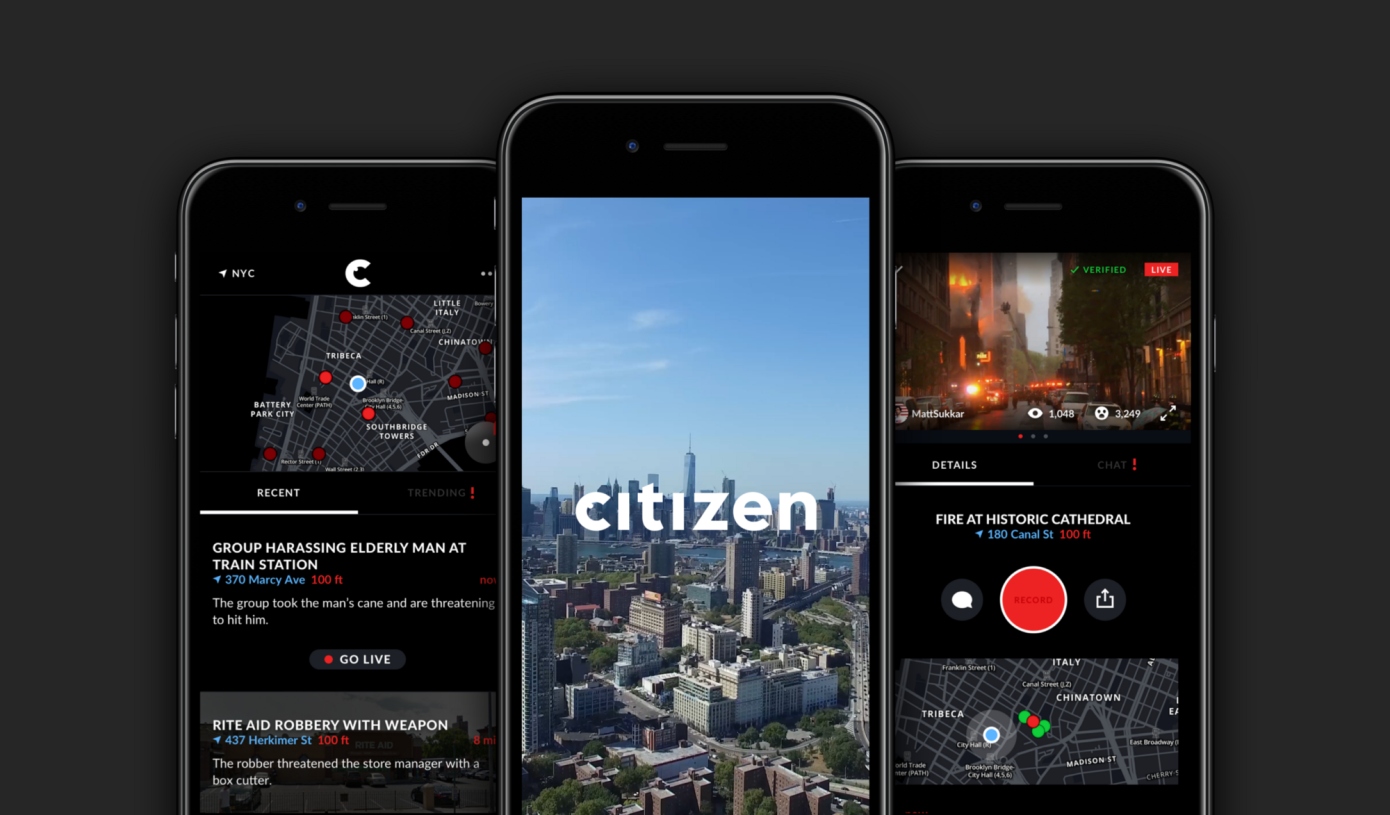 Citizen App sends accurate users location-based safety alerts in real time.
It recently announced severe weather alerts in the United States to give users early warning to prepare.
Along with the Citizen App's other safety functions, the severe alerts are like having a meteorologist in your pocket.
The app can now notify you in real-time about severe weather to keep you, your loved ones, and your property safe. These alerts target your exact location, so you can stay informed and confident in any weather event. When severe weather happens, severe weather alerts maximize relevance and only target and send notifications to users within that precise affected area.
What's New?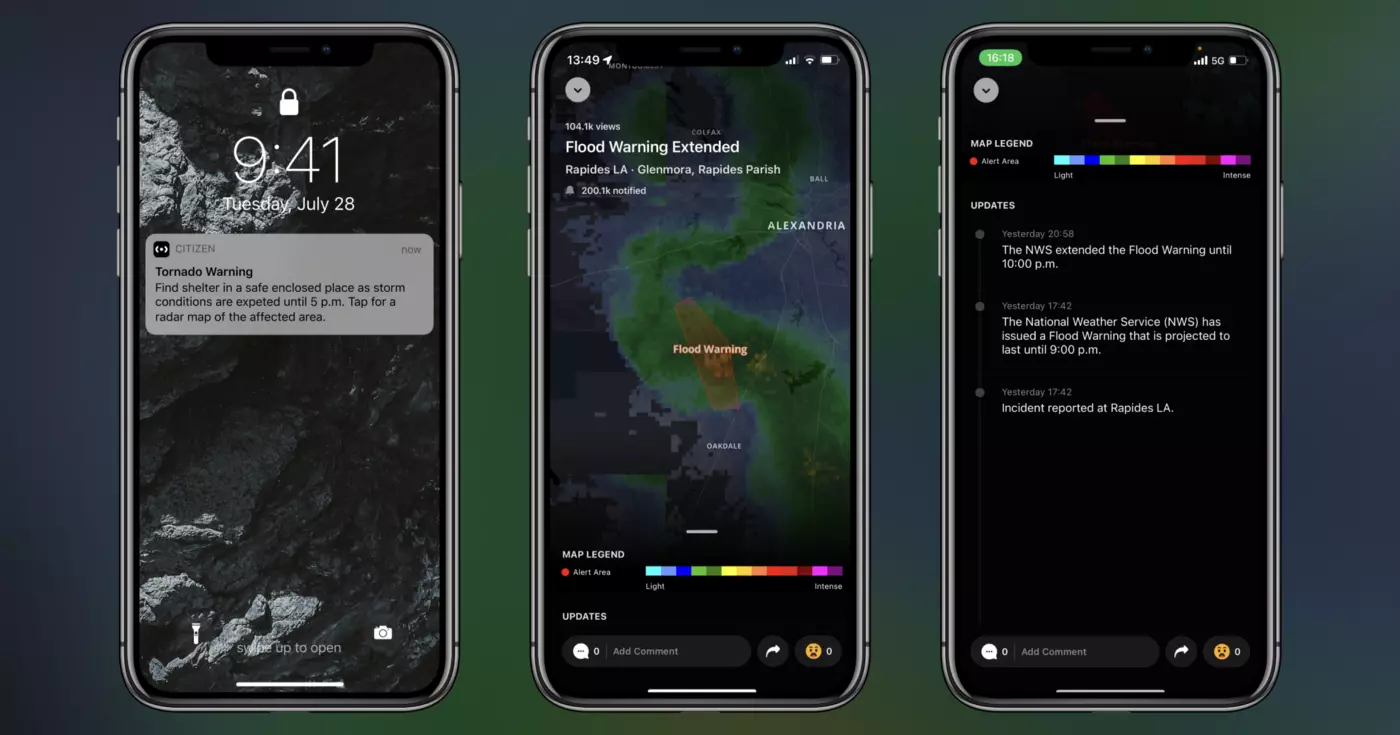 After hearing from users, and perfecting the notifications so users are notified more quickly, in a more targeted way, the Citizen App announced this new function on September 29, 2021. Instant alerts are now available nationwide, regardless of whether you're within one of Citizen's service areas.
The Citizen App offers severe weather watches and warnings based on your precise location as sourced from the National Weather Service. Users also have access to radar and satellite images. As with any severe weather, like a tornado or flash flood, time is of the essence.
As more and more severe storms are happening, the Citizen App is committed to keeping residents, communities, and their property safe. This accurate new system ensures users instant alerts to make sure communities receive the most up-to-date information in the event of a major storm.
How it Works?
Using warnings sourced from the National Weather Service, these instant severe weather alerts are now available to Citizen users country-wide. Users can expect to receive real-time alerts for tornadoes, dust storms, severe thunderstorms, flooding, and other severe conditions that are imminent or already occurring in your area.
In other apps, notifications are usually sent to many users outside of the coordinates of an expected emergency. However, to prevent this extra noise and irrelevant notifications, the Citizen alerts are highly targeted. This maximizes relevance, so users are only sent notifications that pertain to them, and within that precise warning area.
These targeted alerts are designed to provide users with the most relevant information possible so users can decide on the next actionable steps to safety. Severe notification alerts also can include a live radar map, showing storm velocity and the exact coordinates of the emergency. If users are within the affected area, they will also have the option to broadcast video in real-time to show how it's affecting the area.
User Impact
Citizen App users used the app's severe weather alerts during recent weather emergencies. During Hurricane Ida, Citizen users in New York and the New Jersey metropolitan area received notifications for severe weather even before the Wireless Emergency Alerts were distributed. Before dangerous heavy rains moved into the area, users were notified to find a safe place to shelter and were continuously updated with the latest updates as the storm moved closer.
As this example demonstrates, users aren't just told there is a storm in their city. Users are given up-to-the-minute information on where flooding is occurring, what areas are being hardest hit, important travel updates, and more relevant data pertaining to their exact location.
As with any other incident reported on Citizen, users are still able to share their own content to provide the latest on-the-ground updates, even during a major storm event. Their location is verified by the app's location technology. This data provides that they are within the warning area, allowing them to share live video updates. This ensures that the most accurate visuals are shared during the severe weather event.
"We're thrilled to launch this new service immediately and look forward to continuing to hear feedback from our users," said Andrew Frame, Founder and CEO of Citizen. "As we notify more users of potential storm impacts in their area, we hope to make communities safer by giving you the information you need to protect yourself."
What is the Citizen App?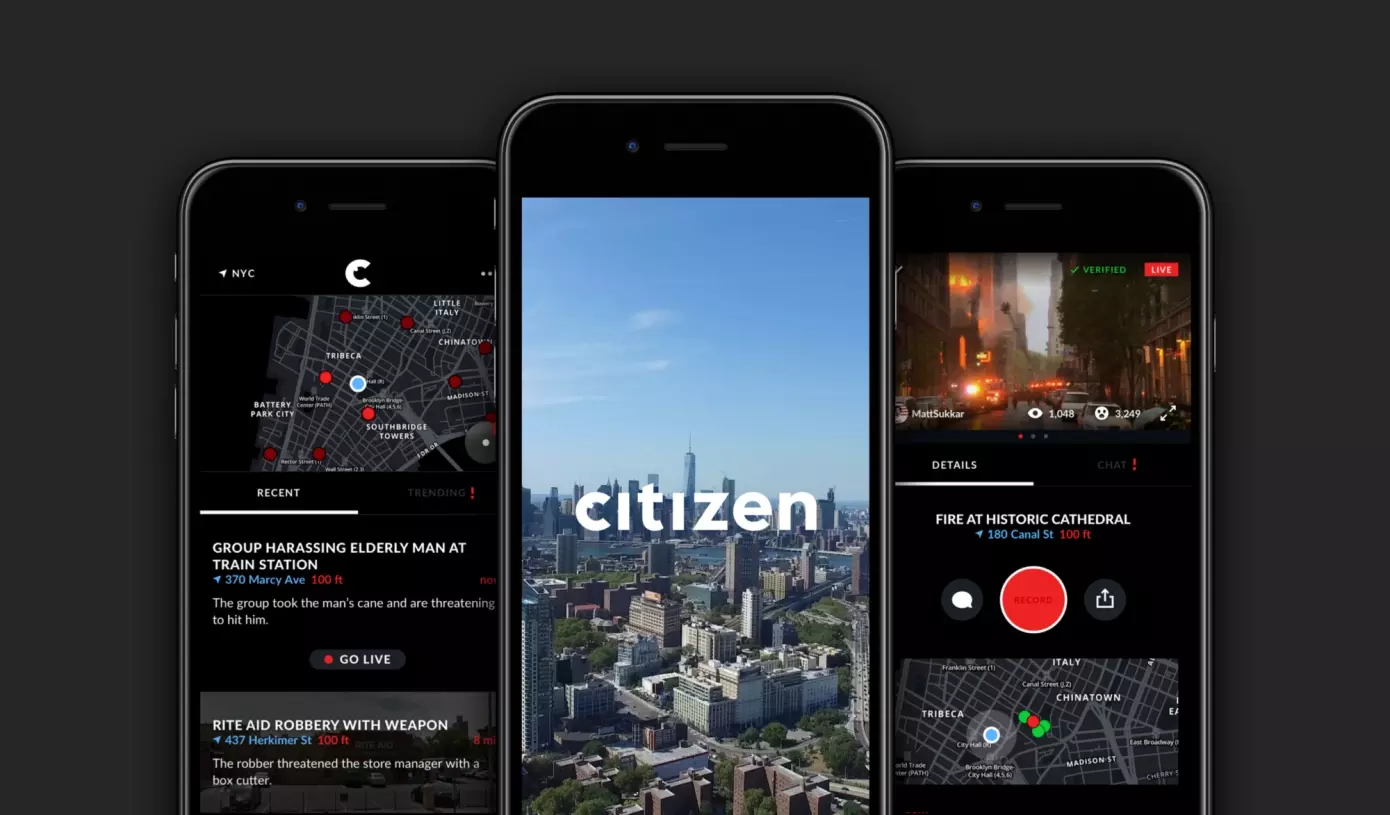 The Citizen App is an on-demand mobile protection service that is available for both Android and iPhone users. This safety app posts reports of nearby safety incidents based on 911 communications and other reliable sources. With real-time safety alerts, a safety map that lets you know the safety status of your loved ones, live videos, incident reports, and subscription services for additional protection, the Citizen App can give you peace of mind.

You'll feel more confident with the Citizen App's layers of protection, whether you're walking home, meeting someone new, exercising outdoors, or just going about your daily errands. Plus, the app gives you 24/7 access to a trained Protect Agent who can help whenever you are feeling unsafe.