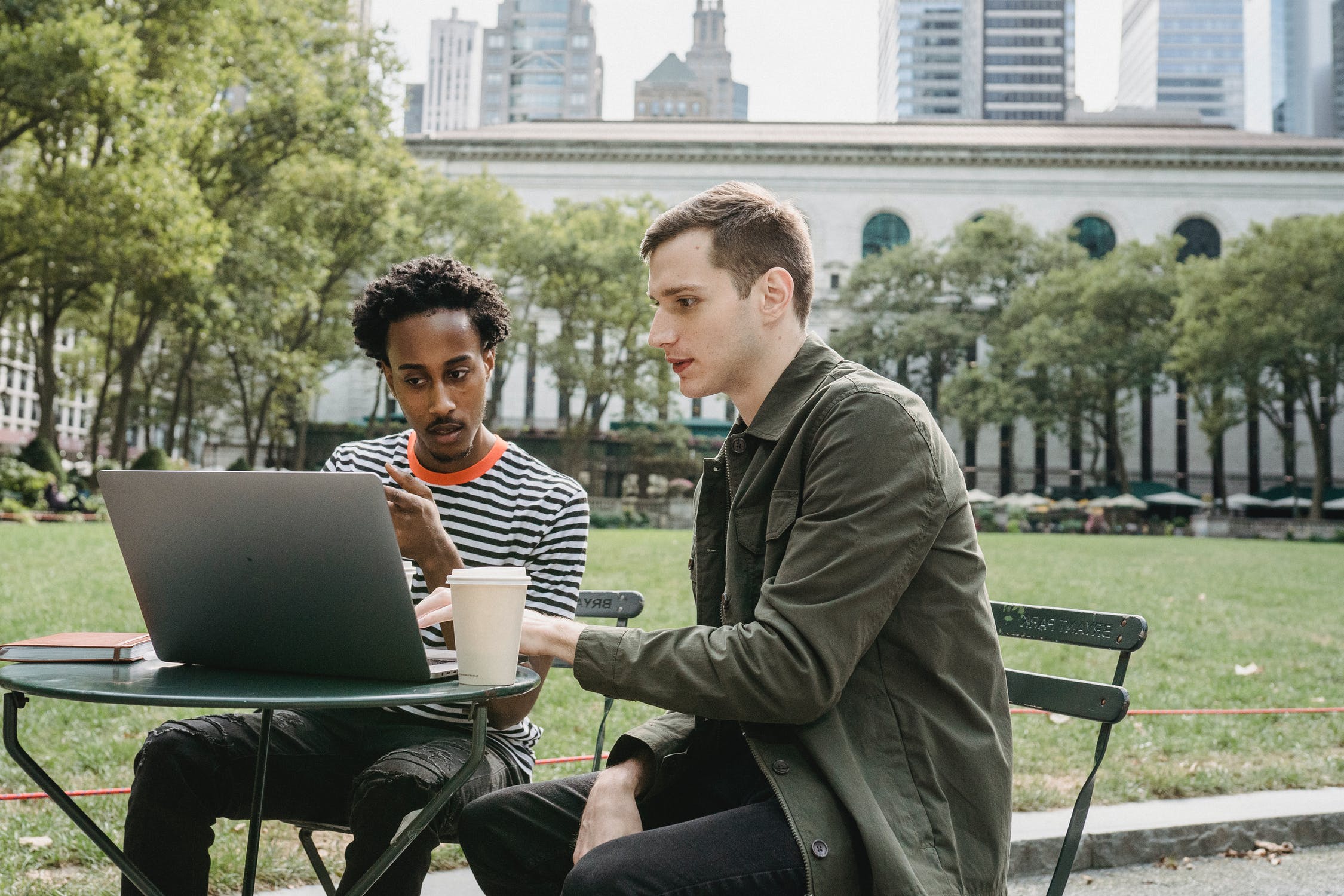 Insanity is doing the same thing over and over again and expecting different results.
That witticism summarizes what is happening in fashion's sustainability discussion.
Brands declare ambitious targets but use more than ever polyester.

Start-ups are developing innovative materials, but are not able to scale it up due to cost constraints to make it relevant for brands.
Chemical recycling technologies proof to work in lab settings, but miss funding to scale-up to a level that has an impact.

We need new business models in the fashion industry, not only breakthrough technologies.
Start-ups should focus on technology and big companies on business models.
Recently I led 3 coaching sessions with fiber and dying start-ups in the US and Europe that raised questions about the transformation in how we utilise assets and open innovation.

▶️ Why fashion brands don't act as VC's and invest in emerging recycling technologies to come up with new business models?
▶️ Why fiber producers don't act as VC's and invest in emerging fiber technologies to come up with new business models?

If you make a breakthrough innovation, you can't keep it yourself.
Business models connect a technology's potential with market needs and creates value.
Some companies have already started to innovate.
The benchmark in this area is probably H&M, they do a lot in terms of supporting start-ups. H&M founded H&M CO:LAB, which is a venture capital arm of the H&M Group.
The firm was founded in 2015 and operates across the European Union as well as the Nordic countries. The firm is known for investing in sustainable retail, retail innovations, and technical tools in the fashion industry.
H&M CO:LAB is interested in companies that create and brand clothing products, consumer selling services, recycling for textiles, provide social and environmental textile products, as well as e-commerce payment platforms.
H&M CO:LAB is invested in 12 investments, in different stages from the seed round to later stages, together with 27 co-investors. All investments are generating revenues.
The latest investment is Worn Again Technologies, a chemical recycling start-up in the UK.
The H&M Group continued to invest in Sellpy, a re-commerce platform that has just started in Germany.
Sellpy is one of several long-term investments that CO:LAB has made in the category innovative business models.