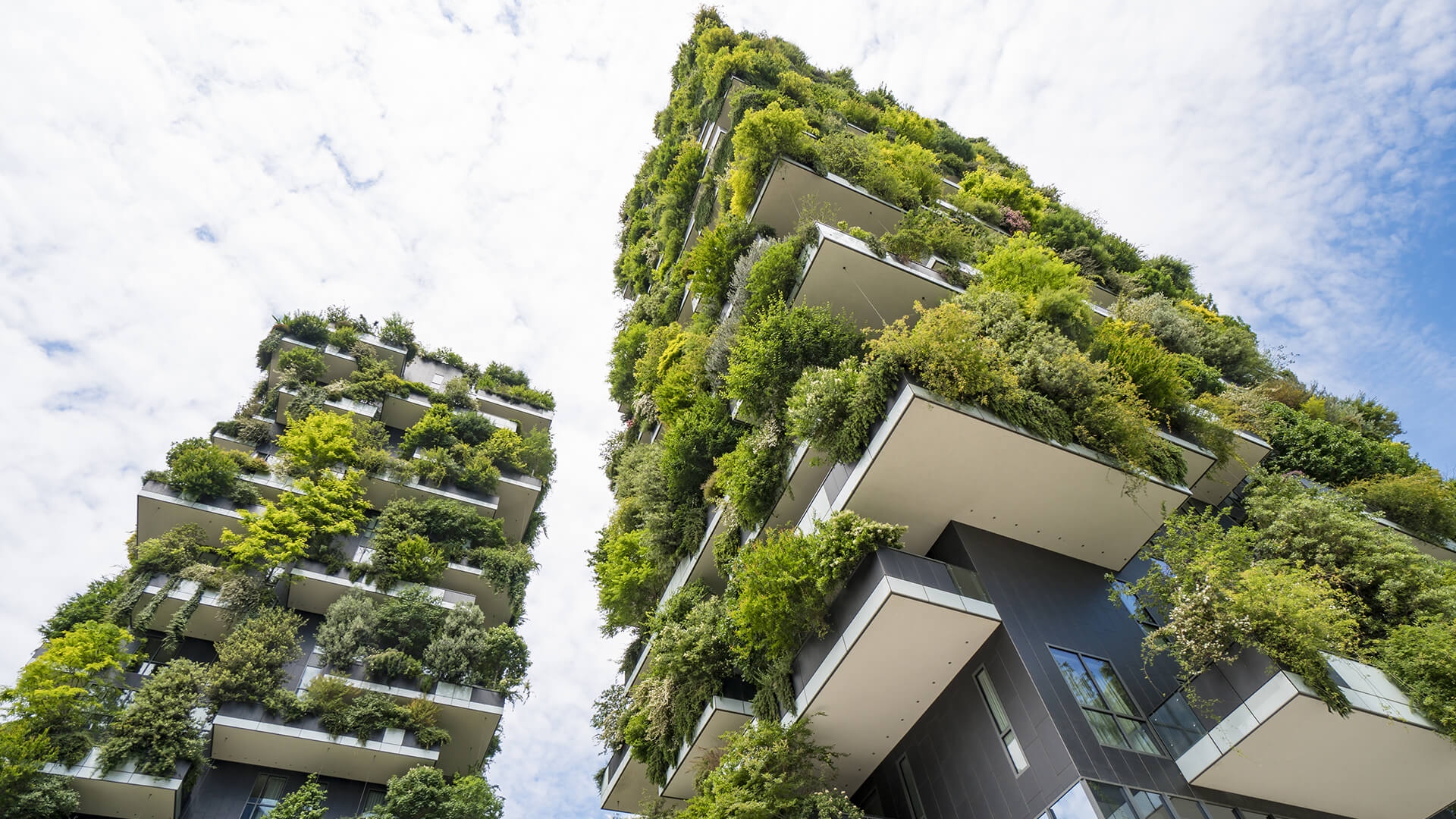 Sustainability is not properly integrated due to economic, social, political and financial barriers.
At the moment I am knee-deep in OMG Futures next piece, the Future of Sustainable Business.
So, here's a stat for you: out of the 51 million tonnes of greenhouse gases released into the atmosphere every year, 27% is from power generated from fossil fuels, 31% from construction, 19% from agriculture, 16% from transport, 7% from heating and cooling. This will be important in a minute.
We all know radical change is needed and that brands, businesses and consumers all have a role to play. But it is that last one - consumers - that will prove harder than we think to influence, and it is my own personal family history that may provide a valuable lesson in how we could inspire more consumers to adopt sustainable practices.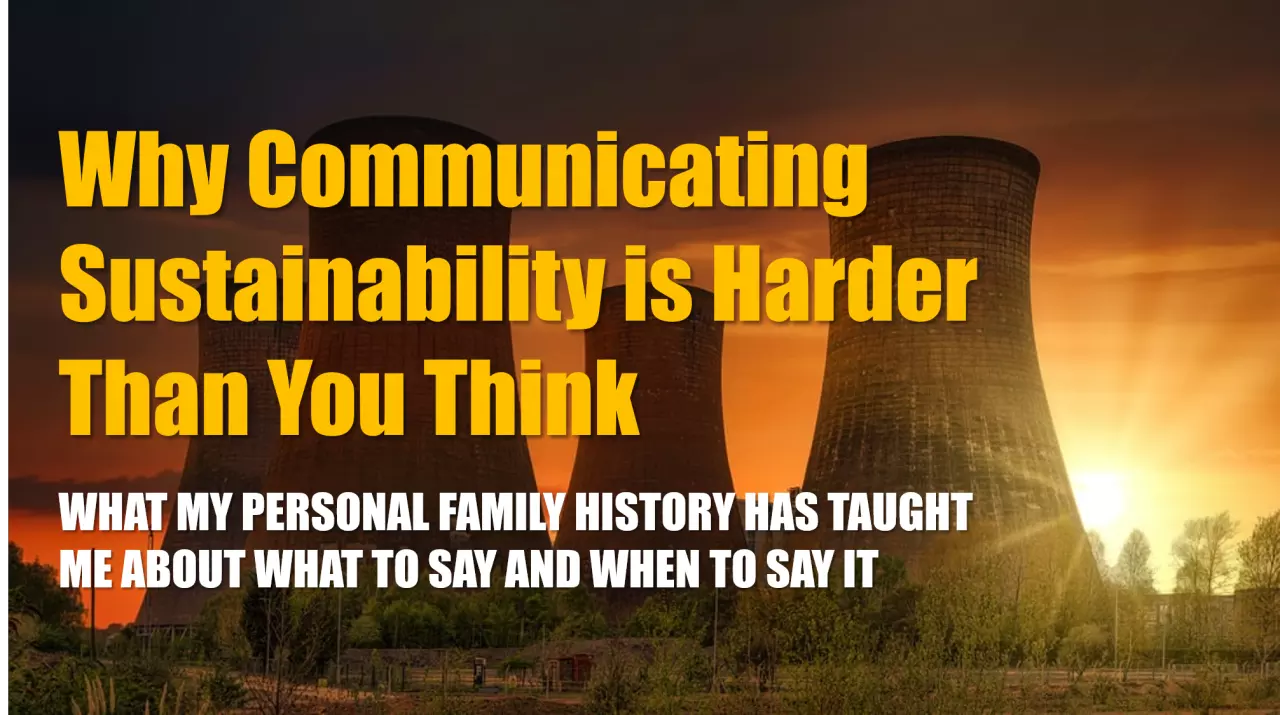 © Phil Rowley


So let's take power generation. Over the last couple of hundred years, no less than 8 family members were involved in the coal industry, including my Dad and grandparents, and before that my great-grandparents, great-great grandparents and great-great-great grandparents. In 1983, when I was 6 years old, I stood on Grandad's front drive in Langwith - a village on the Derbyshire / Nottinghamshire border - and watched welders slowly dismantle the machinery of the local coal mine. As the welders burned through rivets and girders, each thunk signalled a piece of century-old mining machinery hitting the floor. But each thunk also signalled people's livelihood ending.
Fast-forward to today and it is still happening: the coal-fired power station that employed my Dad for 40 years has recently been demolished and an Amazon mega-warehouse now stands on its ground. He watched a Youtube video of the smoke stacks as they were detonated. Naturally, he feels a mixture of pride and anger: 'People don't understand. This is a bloody mistake!' he says. 'The alternatives simply won't work'.
Consequently, it's no surprise to learn, then, that my family are not keen on the idea of sustainability, environmentalism, Greta or 'green' anything. Not because they are lazy, careless, inconsiderate people - quite the opposite. Because it's difficult for people to think that the good they wrought is now considered to be bad by the next generation. They went out to work every day not to inflict harm upon earth, but for a purpose: to keep lights on, to keep industry powered up, to keep life ticking over. How many of us can honestly say our work has such noble intentions?
This is not just about coal miners. Look at that emissions break down again. It's also lorry drivers. It's construction workers. It's the manufacturing industries. It's farmers. It's about people who went to work to put food on the table only to find out that their place of work is now part-responsible for an impending global catastrophe. Don't misunderstand me: we know change must happen. We must move to a carbon neutral or carbon negative economy and businesses and consumers must play their part. But I wondered if there was a lesson in all of this:
When we look at our efforts to impress upon consumers the need for sustainability today, maybe resistance comes from people feeling criticised for something they weren't even fully aware was harmful. Are we asking people to think of themselves as 'green sinners' when they had previously been thinking of themselves as people who have led a relatively decent life?
If so, we ignore these voices at our peril. Brexit and the election of Trump came as a surprise to pro-globalisation urbanites precisely because they assumed the rest of the country was on board with the mission. They weren't. Right or wrong - and I'd argue wrong - Brexit and Trump was a tacit reassertion of the status quo. It was a counter-attack against modernity. We overlooked huge swathes of the population who felt that under-represented and overlooked, and who were intimidated by the speed of change.
We know the scientific evidence is irrefutable: we must de-carbonise. But the challenge this time, however, is that we must also take the sceptics on that same journey with us. Our fancy powerpoints and internal committees will do nothing if we don't address the elephant in the room: people might not care as much about this as you think.
Thus, I think it's vital that alongside the great work our industry is doing to address sustainability, we may also want to think about how to approach the sceptics, the suspicious, and frankly those who are too busy to give the issue due care and attention. And, no: more images of windfarms in your ads probably won't cut it.
As a start point, I suggest sustainability communications embody two principles:
First, major on responsibility, not blame. When we talk to people about the need for change, messaging priorities should trade on people's desire to contribute and drive society forward, those values my parents and grandparents extolled when they went to work every day - as well as many other families around the globe. In the UK we give over £10 billion to charity every year. We are community minded. How can we use positive reinforcement to capitalise on the instinct to help one another, rather than highlight how badly behaved we can be?
Second, could we look at pushing the adjacent benefit of any green products as a parallel messaging strategy? By adjacent benefit, we mean the 'non-green' advantage. For meat-alternatives, that means highlighting the health benefits. Or, as renewable electricity generation drops to reach the cost of coal, oil and gas, highlight the effect on billpayers' pockets. Or for EVs, look to combat 'range anxiety' by communicating about the charging infrastructure.
We are not saying to brands there is no point in making public and being proud of their green aspirations. They should. Rather, we are also saying that it's easy in our London bubble to assume all consumers are on board with this, when they are not.
To win over every consumer, right alongside our sustainable messaging targeting those who are sustainably aware, we may also need to run a parallel strategy targeting those whose are sceptical. And it's a strategy which should not seek to demonise the past or leave people behind. This two-pronged attack or segmentation is vital if we don't want to misjudge the mood of the nation. Again.
We know we need change. But we must understand there is more than one way to achieve it.