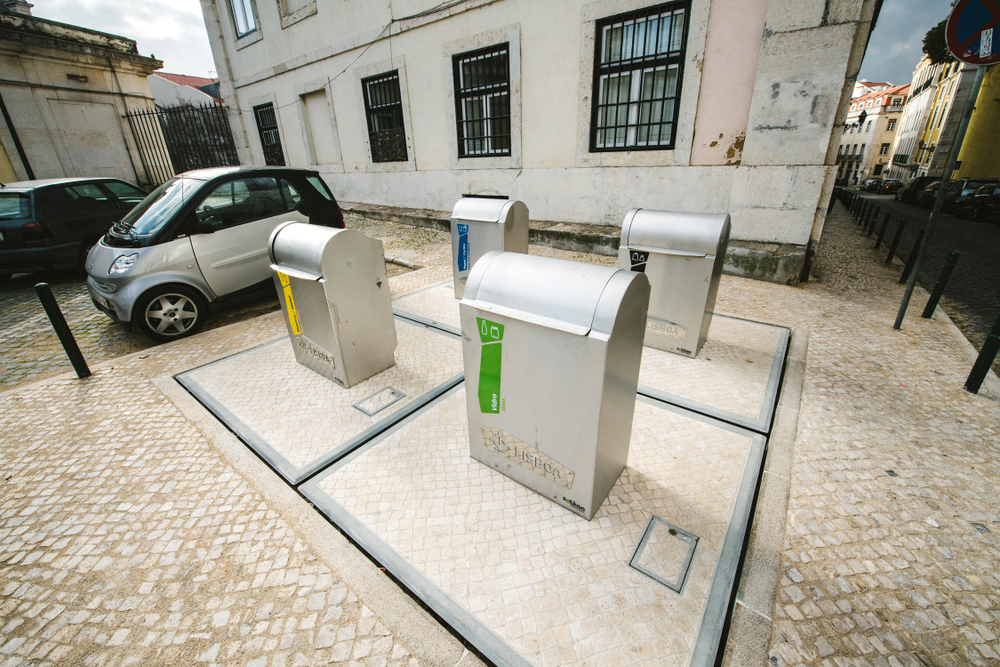 By implementing waste management programs, universities can help the environment, make their campuses more hygienic, and foster a sense of responsibility among their students.
Let's take a closer look at why universities need to introduce proper waste management.
Organizing Waste Management at Universities
The simplest way to organize waste management at university is to install different bins for different purposes. By having general waste bins, food waste bins, paper and cardboard waste bins, and glass waste bins, universities can make it easier for students and staff members to throw away items appropriately. By introducing different waste bins, it also means staff do not have to spend time sorting, loading, and removing materials from the site.
Organizing waste becomes even easier when universities use bins that clearly communicate what they are intended for, via specific signage, labels, and colors. When universities choose the right bins, their waste management programs can be more efficient. That is why many universities opt for waste bins designed by Busch Systems. The company has experience at working with colleges and universities to provide customizable, durable, and practical waste solutions for students and faculty members.
Universities Produce a Wide Variety of Waste
All manner of waste is produced at universities, which is why it is important it is sorted into groups and removed appropriately. Common waste at universities includes:
Paper and card, from things like textbooks and photocopiers.

Packaging, from new university supplies.

Electrical waste, such as old computers.

Furniture, such as old tables and chairs.

Food waste, from catering facilities and lunchboxes.

Sanitary waste, from bathrooms.

General waste, from garbage bins around the university.
By sorting different types of waste, universities can ensure everything goes to the right place. Recyclable materials can be recycled, old furniture can be sent to thrift stores, and general waste can be collected by professional refuse companies.
Waste Management Programs Reduce Landfill Waste
According to the World Bank, global waste will increase 70% by 2050. By introducing a proper waste management program into universities, educational institutions can ensure waste is correctly sorted. That includes recycling more. In turn, more recycling means less waste is sent to landfill. The problem of landfill is not solely about the amount of space it takes up. More importantly, landfill sites create high levels of methane gas and CO2. Those greenhouse gases greatly contribute to global warming, and toxic substances that end up in landfill seep in the ground and create environmental hazards. By implementing an effective waste management program, universities can reduce the amount of waste sent to landfill and help to save the planet.
Universities Become More Hygienic with Proper Waste Management Programs
Adopting a proper waste management program is not just about causing less harm to the global natural environment. It is also about improving the environments of universities. Areas where waste is stored at university becomes cleaner, safer, and more hygienic with the introduction of proper waste management programs.
University Waste Management Programs Can Foster New Generations of Mindfulness and Awareness
By introducing proper waste management programs, universities can play an influential role in young people's lives and get them thinking about the consequences of not throwing things away correctly early on. When students learn to recycle, and understand the environmental impacts of not recycling, they will gain new knowledge and behavior that they can take into the wider world when they leave university.