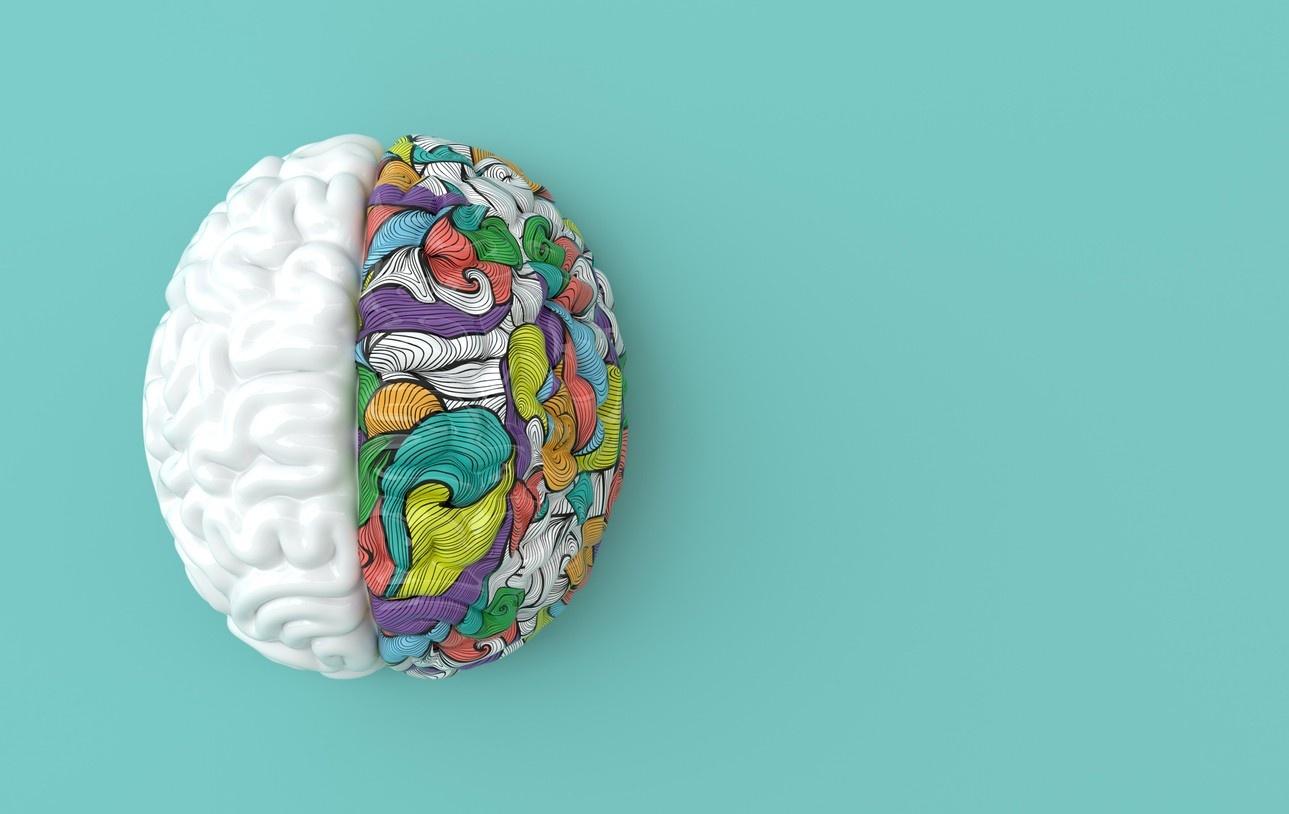 Simplify, Streamline and Optimise Data Value! These are the 3 pillars behind the 4 key technology investments that can catalyse retail banking today – and in so doing, provide the foundation to build for digital agility well into the future.
This piece considers the role of Artificial Intelligence and Machine Learning, Cyber Security, 5G and Edge Computing (MEC) and Safety Technology. And the integrative array of benefits afforded is vast, including real-time personalised consumer insights, 360 degree data visibility, embedded zero trust security, enhanced organisational and network efficiency, and enhanced safety. As a result, this builds consumer (and employee) trust, confidence, experience and loyalty.
But what has sparked the need for transformation? The pandemic accelerated trends that were already developing, leading to significantly changed consumer shopping and payment behaviours with heightened digital adoption across mobile, online and call centre channels, alongside social commerce communities which foster in-stream product discovery and purchase.
The time is now to modernise retail banking for customer centric digital agility, moving beyond resilience to change (often reactive in nature), to a more proactive ambidexterity to change with active and dynamic, rather than passive, intelligence. This is the very essence of becoming Future Flexible. Let's explore how businesses can achieve this transformation, along with the support of organisations such as AT&T.
Artificial Intelligence, Machine Learning and (Hyper) Automation
We are living in the 'Age of Convergence' with the increasing integration of different technologies enabling new opportunities across insight, efficiency and experience. Within Financial Services, emergent technologies such as Artificial Intelligence (AI) and Machine Learning (ML) in particular are helping banks, insurers, wealth managers, and other financial institutions modernize and advance Digital Transformation. The time is now to drive organizations forward with a combination of analytics-guided decision making, more efficient processes enhanced by AI and data guided workflows, and the adoption of technology developments including Cloud Computing, ML and the Internet of Things (IoT).
The Customer Experience Imperative
Experience matters. Indeed it has become a core area of differentiation for consumers with expectations rising. Technology is critical in two key areas – firstly reducing friction, and secondly, increasing the quality of the experience through personalization and consistency. Chatbots are a case in point, now a mature technology and serving millions of consumers every single day, powered by AI and ML. A further advance comes from Voice bots or Intelligent Virtual Agents alongside conversational Interactive Voice Response (IVR).
We have all experienced calling a contact centre and being hit by menu overload which can be slow and tedious to navigate - and so bringing multiple risk areas for customer friction! But now we can have a conversation – mediated by Artificial Intelligence, Machine Learning and Natural Language understanding. We can flatten traditional hierarchical menus and allow customers to say whatever they want and in their own natural language. Brilliant! Indeed, integrative technology options are now available to not only improve customer service but also collaboration, efficiency and productivity, bringing together voice, chat, video and presence.
Beyond this, technology can help create memorable customer experiences, the moments that matter which can be pivotal for retention, loyalty and positive sentiment, which could well be shared with others, especially online. Personalisation is critical here, helping consumers feel individually valued and ensuring product and service recommendations are highly tailored. And depth of connection matters too - recent research finds that creating emotional connections with consumers has become key in developing brand love (TalkWalker 2021).
Tech Integration, Back Office and Employee Experience
This requires near real time access and processing of trusted data that is accurate and consistent, affording a 360 Degree view of the customer that allows understanding, anticipation and responsiveness to needs. So alongside tools such as AI and ML, effective data integration becomes critical to business outcomes, helping to contextualise, navigate and connect distributed data to discover nuanced insights, link relationships and convert data volume into that most coveted of assets - data value. This also extends to the importance of integration across the many touchpoints a customer or potential customer will interact with, from YouTube to a website form. All of these must not only connect to the customer but equally connect to one another too. Multi-channel does not equal omni-channel!
From a back office perspective, many banks have implemented Robotic Process Automation (RPA) with Artificial Intelligence based software solutions to optimise employee time, automating repetitive tasks such as procurement contract reviews or payables. Another example is the connection of Cloud-based solutions to production Enterprise Resource Planning (ERP) and other systems to ingest data and visualize value chains. Eliminating or reducing friction, inefficiencies and risk of process error is also a key use case with compliance a rising area of focus. With over 1000 laws that affect privacy, data protection and security worldwide, it is perhaps no surprise that technology is being sought as a means to reduce the complexity, especially when navigating geographical regions.
Advances in Hyper Automation technology which amalgamates Advanced Analytics, Robotic Process Automation, Business Process Management, Artificial Intelligence and Machine Learning can extend the intelligence of automation further still. Through the leveraging of this broader suite of tools to focus on mundane but critical tasks and workflows, more human worker time can be afforded to added value activity from deep thinking ideation to creativity. These tools can also support democratised team access to both business and technical expertise, whilst supporting enhanced understanding, reporting and measurement of vital Environment, Social and Government (ESG) outcomes, where increased transparency driven by Government and Conscious Consumers is catalysing sustainable and scalable change.
And linking back to achieving superior customer experience, is it important to stress that this is underpinned by cultivating a superior employee experience, too! Analytic tools can be very effective at tracking and helping to understand sentiment to identify role improvements. In conjunction with wearables and digital biomarkers, they can support well-being as well: for example, identifying and alerting to stress indicators.
Conversational AI can also support mental health, with recent research showing that employees feel increasingly comfortable talking with a chatbot and indeed this is a preferred first point of interaction to a line manager. This is Tech For Good personified - providing a safe space to voice how you really feel.
Embedded Cyber Security by Design
The 3 pillars of cyber security today are: Contain risk, embrace change, and elevate trust. These are a shared responsibility, a culture imperative across the organisation - not just within the confines of a dedicated cybersecurity team. And this is a critical investment that extends beyond retail banking to all sectors. Cyberattacks have increased in frequency, occurring every 39 seconds and on average 2,244 times a day (Varoni 2020) and have affected organisations of all sizes, from enterprise to SMB. Cyberattacks have been increasing in sophistication too, from hackers operating as an organised group with the shared objective of financial gain, to Artificial Intelligence being employed to write more compelling phishing emails.
Leading threat vectors include social engineering and phishing, ransomware and DDoS. Other attacks exploit vulnerabilities from third party software and the Supply Chain ecosystem, legacy technology, the explosion of connected devices and data sharing that transcends traditional network boundaries, and Cloud Computing vulnerabilities which can sometimes be due to an education or expectation gap.
As an example, a recent survey of European SMBs (enisa 2021) found respondents incorrectly believed cybersecurity controls were included in the IT products they had purchased and that no additional security measures were needed unless mandated by compliance or regulations. Internal threat vectors include lack of risk assessment, poor access control, data, device and password protection, low investment levels, and insufficient training and awareness, cyber hygiene culture and skills.
Whilst the global losses from cybercrime exceeded $1 Trillion in 2020, the damages extend far beyond the initial financial cost of a breach, extending right through to damaged reputations and reduced consumer trust. Some 81% of consumers state they would stop engaging with a brand online following a data breach.
These trends are set to continue with threat areas expanding. For example, the IDC forecasts the number of connected IoT devices is set to grow to 41.5 Billion by 2025. In Healthcare alone, cyberattacks doubled in 2020, with research predicting ransomware attacks to accelerate x5 before the end of 2021 (Cyber Security Ventures).
How can C-suite ensure their cyber defences are strong and respond real-time to the right threats, despite massive increases in connected devices, risk alerts and more decentralised ways of working? A multi-layer defence is key to preserve network availability and integrity and to keep ahead of changes, from growing attack vectors to evolving compliance requirements.
It is also critical to support employee education and skills development too - Zero Trust transcends beyond technology to culture, people, mindset and shared values. More information on AT&T's managed and integrated services which negate these challenges, for example by providing access to all critical cloud services through a single security endpoint is available here. It also brings together a global network of 24/7 operations centres and trusted partnership experience as exemplified by IDC's recent report findings.
The 5G and MEC Opportunity
Multi-access edge computing (MEC) is powering the next generation of services, including 5G and multi-cloud connectivity, moving compute closer to where the action occurs. This allows you to keep your data where it is generated and consumed for faster and more private processing, helping to lower latency and promote faster response times for intelligent (near) real-time decision taking.
Further benefits include optimising flexibility, scalability, reliability, privacy, control security and operational efficiency, whilst enabling new services and revenue streams alongside applications yet to be invented! Current leading use cases include retail, healthcare, manufacturing, entertainment and sports stadiums with some examples here.
Whilst Edge Computing, Cloud Services and 5G afford transformational capacity and impact in their own right as standalone technologies, in combination that effect is multiplied and accelerated. An excellent demonstration of this in action is the recent announcement of an exciting partnership between Google Cloud and AT&T which will create new immersive customer experiences and business services using Google Maps, Android, Pixel, Augmented Reality (AR) and Virtual Reality (VR). The partnership is also exploring how network APIs could optimize applications, using near real-time network information at the edge. Transformational!
The 5G and MEC opportunity represents the next level in seamless and connected experiences, affording the potential to reshape our interactions – with one another, with brands and with the world at large. In retail this may include autonomous checkout, unattended retail stores, VR and AR shopping, and voice and video ordering.
By supporting superior performance, monitoring and waste avoidance, 5G and MEC can help advance sustainability progress too. Finally, the combination of MEC and IoT video intelligence can better monitor attendance to maintain health and safety protocols in near real-time, for example at sports stadiums, whilst still keeping fans close to the action. This brings us onto our final technology trend, that of safety technology.
Customer Safety Technology
The demand for customer safety technology has understandably accelerated in both the immediate response to the pandemic, and the evolution in payment and shopping behaviours and expectations that has resulted. Touchless Point of Sale (PoS) units are one example, with 13.7 Million smart PoS units in use globally currently, predicted to hit 35 Million in 2026.
Integrating data analytics and loyalty directly to the terminal, whilst providing the safety of touchless transactions, this technology has proved a vital digital enabler and pivot point of modernisation, whilst delivering on consumer confidence. There has also been a wave of innovation catalysed by the Android mobile operating system enabling a rise in mobile payment devices more broadly, and supporting the versatile opportunities afforded by initiatives such as the Payment Services Directive (PSD2) in Europe and Open Banking right across the world.
We have seen increasing use of IoT sensors with deep learning artificial intelligence video analytics to enforce pandemic related protocols such as mask wearing in specific spaces, like retail banks. Typically operating with existent surveillance systems, for example in retail related to people counting, queue management, security or authentication, and then combined with innovative neural network algorithms, this application of smart technology can afford always-on mask compliance checking, and do so in real-time. More use cases are available here.
Additionally, safety technology also extends to growing issues such as indoor air quality. Most people know that smart buildings can monitor and control air temperature. But what about the quality of the air too? We spend 90% of our time indoors yet it can come as a surprise that this may be up to 5X more polluted than outdoor air, with health implications beyond Covid concerns to other viruses and conditions such as headache, dizziness and nausea affecting consumer and employee alike.
Additionally, research shows that productivity can increase by up to 11%, and cognitive scores by up to 101%, in healthy safe green buildings which have a constant flow of clean air and where CO2 levels are consequently reduced. Today and into the future, buildings must do more than they have ever previously done.
Final Thoughts
To afford the full optimisation of Artificial Intelligence and Machine Learning, Cyber Security, 5G and Edge Computing (MEC) and Safety Technology necessitates full investment in people, culture and skills too. In the C-Suite we are seeing a significant shift in the role of finance and the CFO role in particular – moving beyond financial acumen to that of becoming a critical multidisciplinary strategist.
Today's CFO is positioned to bring insights that balance pressure on top-line and bottom-line results. This demands that they must be agile, innovative and with holistic skill sets, adept at navigating perennial change and so representing a shift from operational focus to that of strategic leadership and change agency.
The skills needed to succeed are changing across all levels of the organisation providing opportunities to upskill and reskill for data literacy. It's an imperative that reaches far beyond traditional technical facing roles.
With strategic investment in the 4 technology trends identified organizations from retail banking to many other sectors can become more data-driven and value optimising. The end result? Both consumer and employee satisfaction and loyalty. Organisations become better equipped to deliver a truly omnichannel customer experience. Employees gain the tools and time to work on a higher plane, as well as a superior capacity to stay ahead of evolving trends, from consumer preferences and behaviours to new governance demands.
This is the pathway to creating a true partnership between people and technology, to become Future Flexible today and for many tomorrow's to come.
About the Author
Dr. Sally Eaves is a highly experienced Chief Technology Officer, Professor in Advanced Technologies and a Global Strategic Advisor on Digital Transformation specialising in the application of emergent technologies, notably AI, FinTech, Blockchain & 5G disciplines, for business transformation and social impact at scale. An international Keynote Speaker and Author, Sally was an inaugural recipient of the Frontier Technology and Social Impact award, presented at the United Nations in 2018 and has been described as the 'torchbearer for ethical tech' founding Aspirational Futures to enhance inclusion, diversity and belonging in the technology space and beyond.


This post was sponsored by AT&T Business, but the opinions are my own and don't necessarily represent BBN Times and AT&T Business's positions or strategies.