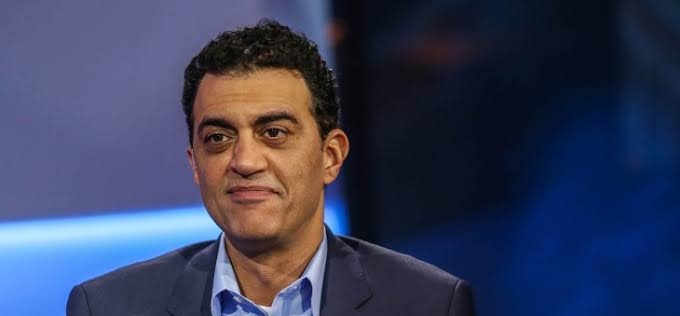 Tech entrepreneur and investor Emil Michael says when it comes to everything from ride-sharing to food delivery, the majority of consumers are more concerned about quicker service over cost.
"Most people are not price shoppers. Most people are speed shoppers," Emil Michael said on an episode of "The Pull Request" podcast with host Antonio García Martínez.
"You go into the app and if the car is going to take six minutes versus three minutes, most people, not all, but most would say 'Give me the three-minute car even if it's 20% more expensive,'" Emil Michael says.
Generally speaking, Emil Michael says it was a fallacy that people were spending their time comparing prices when it came to competing ride-sharing apps.
"They just had a brand and they kept using it," Emil Michael explains. "In terms of why the price differentials are so wild now, the algorithms just sort of do their thing in weird ways."
One of the observations Emil Michael says he's noticed lately is that both Uber and Lyft, the two largest ride-hailing companies, have been talking about a massive driver shortage.
Emil Michael Talks Ride-Sharing's Latest Hurdles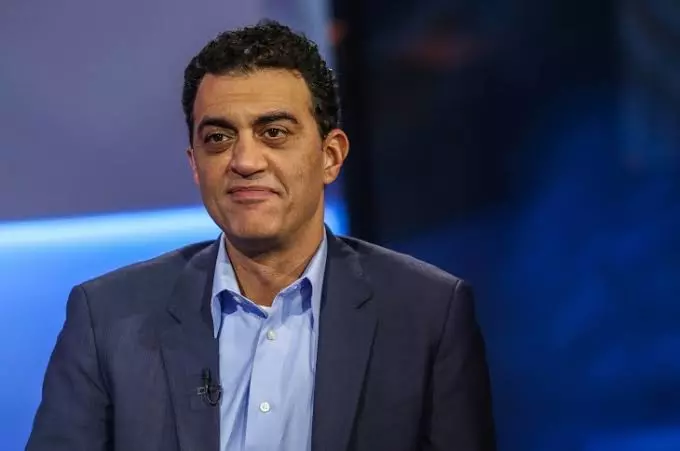 "Surge pricing was meant so that there was never a driver shortage and it was never a demand shortage," Emil Michael says. "You raised the price until there's enough drivers on the road where there are fewer consumers who want to pay that and you're on a driver shortage.
That's how it works. But for some reason, these algorithms for both companies have just gotten weird. And there's a driver shortage that they're paying into instead of just raising the price to the point of diminishing returns, so I don't know what's going on and why that's happening."
Fortune.com reports that Lyft's stock has taken a dive. However, according to Investor's Business Daily, Lyft says active riders grew 16% from last year to 19.9 million, marking its highest number of riders since the pandemic began.
But when it comes to ride-sharing comparison apps, Emil Michael says they have a long way to go.
"There were some apps that tried to sit on top of Uber and Lyft that all failed because no one used them," Emil Michael says. "In theory, that official market hypothesis should work. The other thing which I've always believed that Lyft has done and is still doing is they kind of bluff on wait times because they have a smaller network and they know that this time waiting thing is a decision for riders. They sort of shave like three minutes on average off their pickup times. I think they still do that."
Speed Over Price in the Delivery Sector
Emil Michael's observation also rings true regarding the hot competition between delivery services like Uber Eats, DoorDash, and Gopuff, a startup valued at $9 billion that touts a 20-minute delivery window of goods like alcohol, groceries and home essentials.
The same as for ride-sharing, Emil Michael says velocity is a factor when it comes the food delivery services.
"In Gopuff's case, the idea of being able to deliver goods within 20 minutes profitably and reliably is a big deal. It could change the way we all shop for items that you need immediately and those goods that have a short shelf life," Emil Michael states.
Gopuff also continues to capitalize on its private label line niche with vegan chip brand Good Eat'n, according to adweek.com. The brainchild of Phoenix Suns basketball player Chris Paul, the plant-based snacks, which include Carolina Style BBQ Popcorn, Big Dill Ranch Tortilla Chips, and Cinnamon Sugar Mini Donut Puffs, are an homage to Paul's favorite childhood snacks.
"Creating this entirely new product line with Chris shows Gopuff's proven ability to not only launch products on its platform, but to serve as a true incubator for brands," Yakir Gola, Gopuff co-founder, and co-CEO says in a press release on the launch. "As a long-time partner, Chris deeply understands how to leverage Gopuff's platform to meet the evolving needs of the modern consumer."
The NBA star and two-time Olympic gold medalist is in good company. Gopuff's past celebrity collaborations include Serendipity Ice Cream with Selena Gomez, Whipshots with Cardi B, David Chang's Momofuku, Eva Longoria's Casa Del Sol Tequila, Feastables chocolate bars with YouTube star MrBeast, and Sarah Jessica Parker's Invivo X wine.
Paul invested in Gopuff in 2021, according to business magazine Fast Company. Emil Michael is also an investor.
"Quick commerce has been tried many times over the years, from Kozmo to Amazon Prime Now, but it never really worked," Michael declares. "What has changed is that Gopuff has learned how to price the service, which merchandise to carry, and how to use technology to reduce costs and improve logistics."
Emil Michael adds that he predicts Gopuff could be as valuable as Amazon or have as much impact as Amazon.
Gopuff burst into the instant commerce scene in 2013 thanks to its co-founders and co-CEOs, Rafael Ilishayev and Gola. Offering a huge variety of medicine, beauty and baby products, food, beverages, and alcohol, Gopuff has attracted famous users such as Neil Patrick Harris and his husband, David Burtka.
"Amazon Prime Now still required selecting a two-hour delivery slot and had a mishmash of inventory that made it hard for consumers to remember what the use case was," Emil Michael explains. "Gopuff has figured so many of these issues out already and is only getting better."
Emil Michael also acknowledges that it's essential to recognize Gopuff as revolutionizing the way goods are selected and delivered. The tech executive admits he's used Gopuff's services and says he enjoys the convenience of the brand.
Despite the food delivery industry doubling since the COVID-19 pandemic started, according to a McKinsey & Company report, Emil Michael says he's still betting on the ride-sharing circuit for longevity.
"I still think the ride-hailing business is bigger than the food delivery business because when people are relying on Uber, they tend to take it every day, multiple times a day," Michael explains. "Whereas when people are ordering food, they are not typically ordering it multiple times a day from Uber Eats. They might order it a couple of times a week. So it's less of an everyday habit."