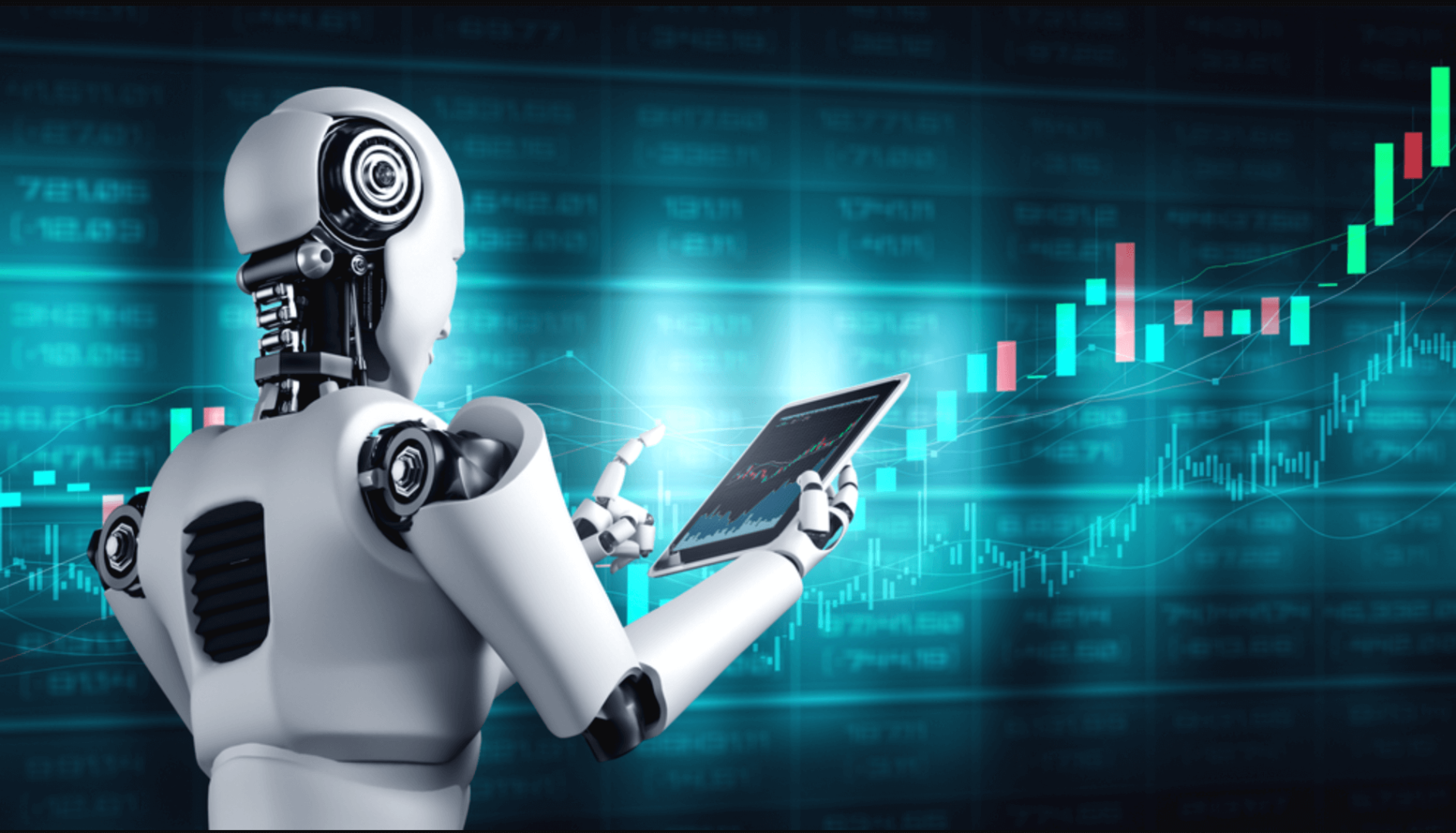 The introduction of AI in all industries has had a significant impact on growth and development.
AI in FinTech has also had a similar impact with enhanced security and banking apps, making the finance industry more customer friendly.
Artificial intelligence (AI) significantly impacts practically every part of our daily life, from the office to the home, and the finance field is not far behind. AI in FinTech has various benefits. Hence, the sector is evolving into a new AI model.
FinTech companies can find untapped opportunities to speed up their daily tasks and processes by merging machine learning and artificial intelligence. Customers may make more efficient and pertinent judgments thanks to AI in the FinTech industry. Emerging technology will also create new growth prospects that will encourage global commerce development and help businesses succeed in a global marketplace.
HOW IS AI IN FINTECH ENHANCING THE INDUSTRY?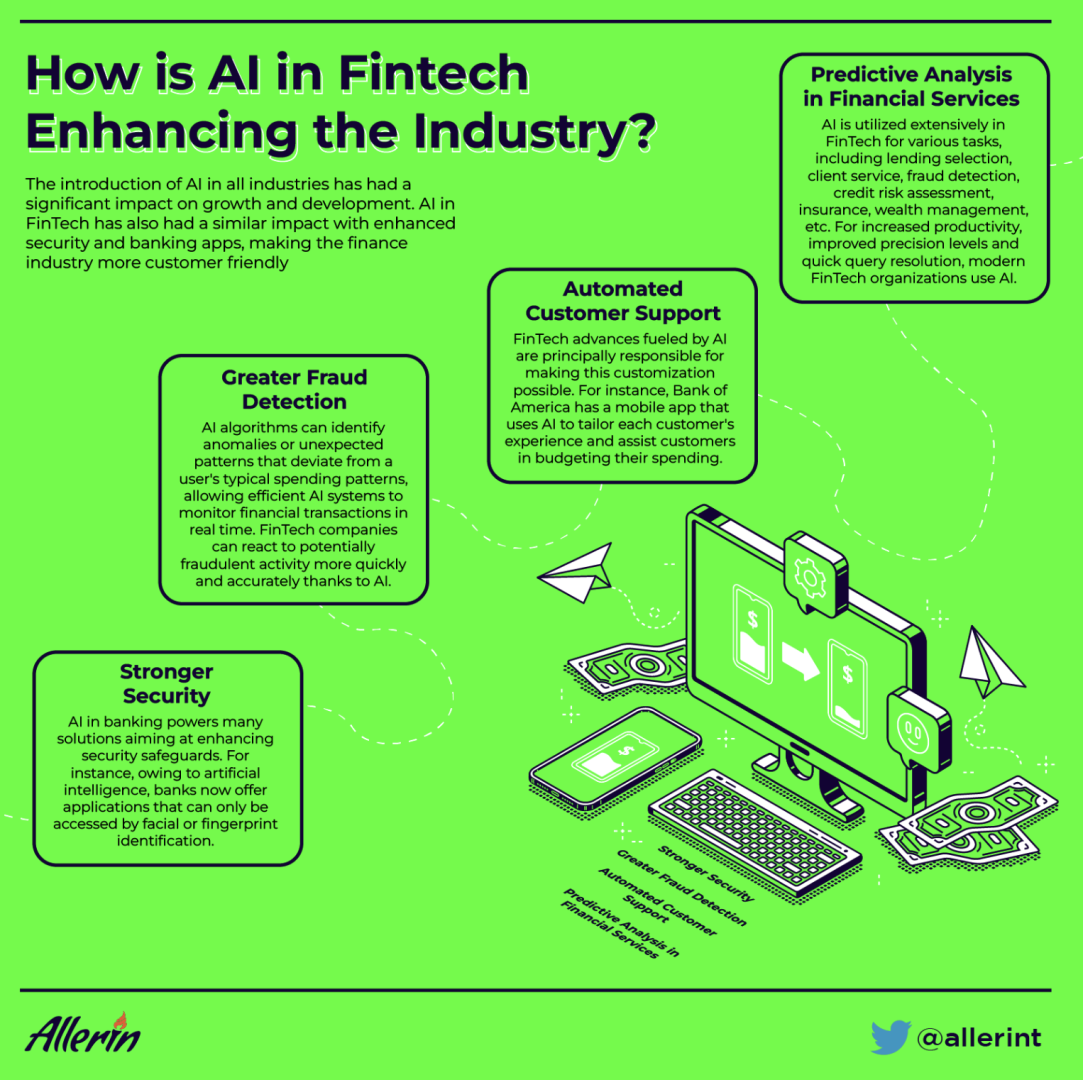 Stronger Security
AI in banking powers many solutions aiming at enhancing security safeguards. For instance, owing to artificial intelligence, banks now offer applications that can only be accessed by facial or fingerprint identification.
According to experts, passwords and usernames will soon be phased out in favor of AI-based security solutions. On the other hand, voice recognition, facial recognition and other biometric technologies can add a layer of protection and are more difficult to hack than conventional passwords.
Greater Fraud Detection
Deceptive financial behavior has risen over the past few years, from fraud insurance claims and credit card and loan application scams to fraudulent wire transfers. Machine learning techniques are heavily used in banking and AI venture funding to combat fraud and cybercrime. Due to the sheer volume of daily financial transactions, it is practically difficult to manually check each transaction for mistakes or other potentially suspect conduct.
AI algorithms can identify anomalies or unexpected patterns that deviate from a user's typical spending patterns, allowing efficient AI systems to monitor financial transactions in real time. FinTech companies can react to potentially fraudulent activity more quickly and accurately thanks to AI. Better AI systems can frequently detect suspicious behavior and take action before fraud occurs.
Automated Customer Support
Systems that interact directly with customers, including text chats, voice systems or finance chatbots, can provide professional advice or human-like customer support at a reasonable price.
Numerous banking applications provide individualized financial guidance to aid users in reaching their financial objectives and tracking their income, expenses and other things.
FinTech advances fueled by AI are principally responsible for making this customization possible. For instance, Bank of America has a mobile app that uses AI to tailor each customer's experience and assist customers in budgeting their spending. Additionally, the organization uses AI to forecast the likelihood of default for businesses that require debt management.
Predictive Analysis in Financial Services
In financial services, predictive analytics directly impacts resource optimization, revenue production, and overall business strategy. It can change the game by advancing corporate operations, strengthening internal procedures and outperforming rivals. Analytics works with businesses from various industries to collect and organize the data, analyze it with technology and algorithms, and swiftly deliver tailored, prescriptive solutions specific to each client. Predictive analysis can assist in credit score calculation and avoid problematic loans.
AI is utilized extensively in FinTech for various tasks, including lending selection, client service, fraud detection, credit risk assessment, insurance, wealth management, etc. For increased productivity, improved precision levels and quick query resolution, modern FinTech organizations use AI. AI in FinTech fuels innovation, which creates tailored, swift, secure services accessible globally and has greater consumer satisfaction. Artificial intelligence is thus a permanent fixture in financial markets!