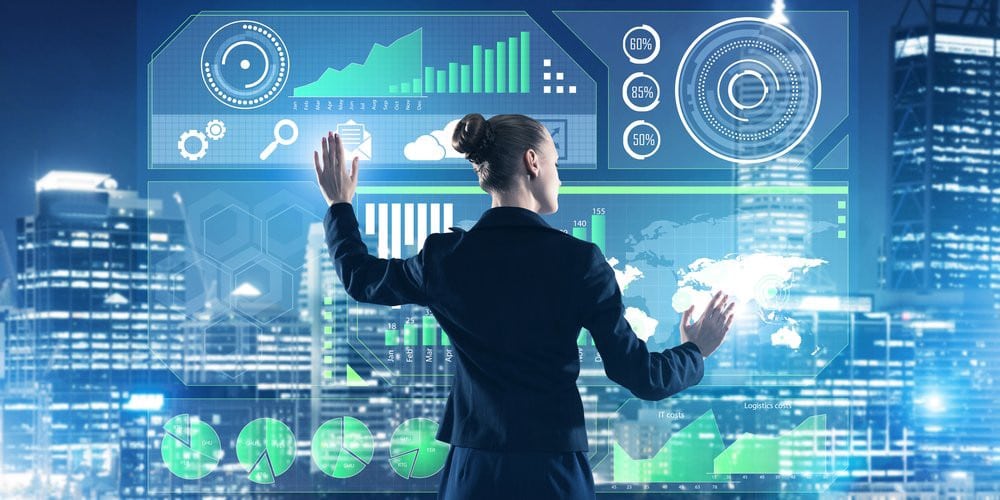 Banks can improve their user experience and manage transactions in real-time by leveraging augmented reality and virtual reality.
Together, augmented reality (AR) and virtual reality (VR), will shape the future of banking by improving customer banking experience, training bank staff, and offering data visualization.
Nowadays, growing competition, tremendous technological development, and endless customer demands have led the banking sector to embrace new and advanced technologies to develop solutions that would fulfill these and other requirements. A large volume of data that falls into the banking sector, is quite challenging to analyze and comprehend. Hence, AI, data analytics, ML, and blockchain are helping the banking sector evolve. But having a 2D or a 3D display screen that portrays data and its analysis not just sounds interesting but can indeed be revolutionary. Creating such an interactive and immersive banking enviroment is possible with AR and VR. AR and VR, which were once known for their entertainment quotient only, are now on their path to transforming the banking sector. AR and VR are all set to shape the future of banking by immersing customers and employees in a synthetic environment, enabling them to experience the beyond usual potential of banking.
Use Cases of Augmented Reality and Virtual Reality in Banking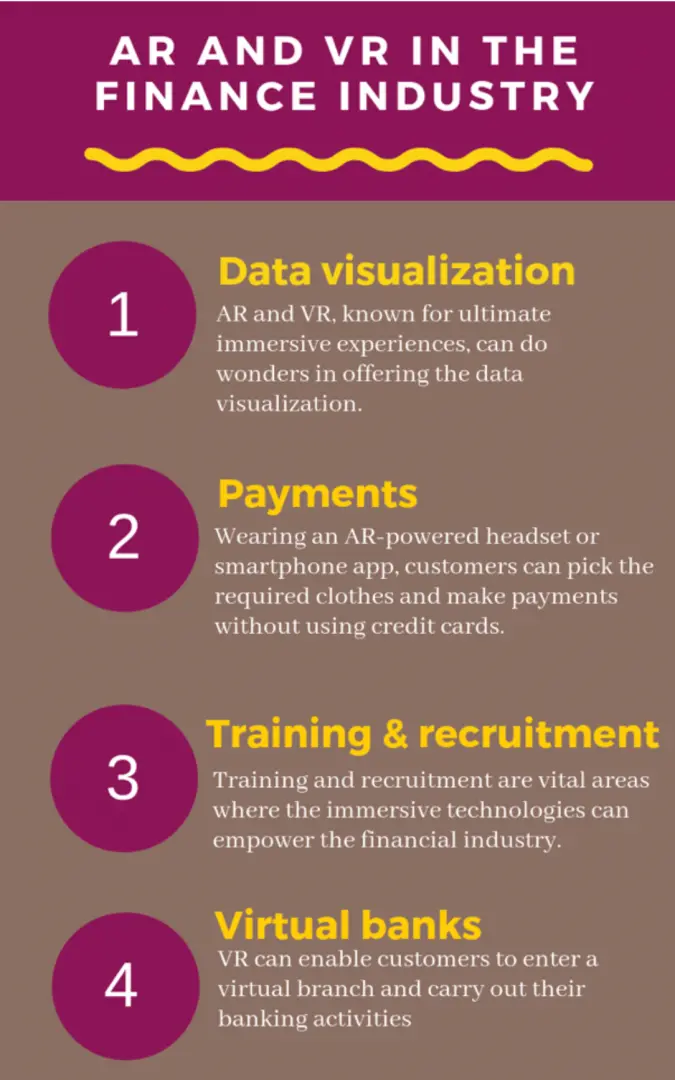 AR and VR have finally stepped into the banking sector to offer customers and employees a rich visualization of data and services. With immersive projection of immediate physical surroundings , employees can get a holistic view of banking operations and workflow processes. Besides, both the technologies solve the stressful job of analysts, including navigating through various tabs for different types of information that fall into the basket of banking. For instance, Citi has invented Microsoft HoloLens, allowing traders to analyze abundant data in a single display, rather than having multiple screens.
Recruitment is another area where the banking sector is leveraging AR and VR. With the immersive experience of VR, a single recruiter can interview several candidates at the same time by providing the candidates with the recruiter's virtual avatar. In this way, VR helps a single recruiter conduct interviews for several candidates, thereby eliminating the need for multiple recruiters on the interviewing panel. Besides, training the banking staff by immersing them in a virtual space where the staff gets to experience, first hand, how customers engage with the bank's services and how their experiences shape up, makes AR and VR invaluable to banking.
The Future of Banking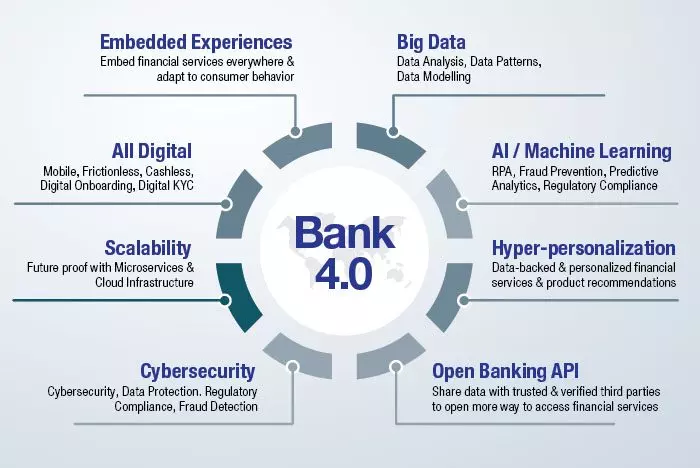 In the future, we might see people leveraging AR and VR applications in their day-to-day lives. We already have AR apps that help people locate facilities like nearby ATMs. Soon we will see AR applications, assisting people with information about their bank account, loan transactions, online payments, and so on by merely scanning the credit or debit card through their smartphones. Besides, customers in the future may stop visiting the banks completely. Customers may instead make use of AR and VR applications to virtually connect with the banks to get their work done while they are resting at home.
With the help of AR and VR, the banking sector may get rid of the existing brick and mortar banking branches, thereby saving money and time, while simultaneously offering an improved banking experience to people.