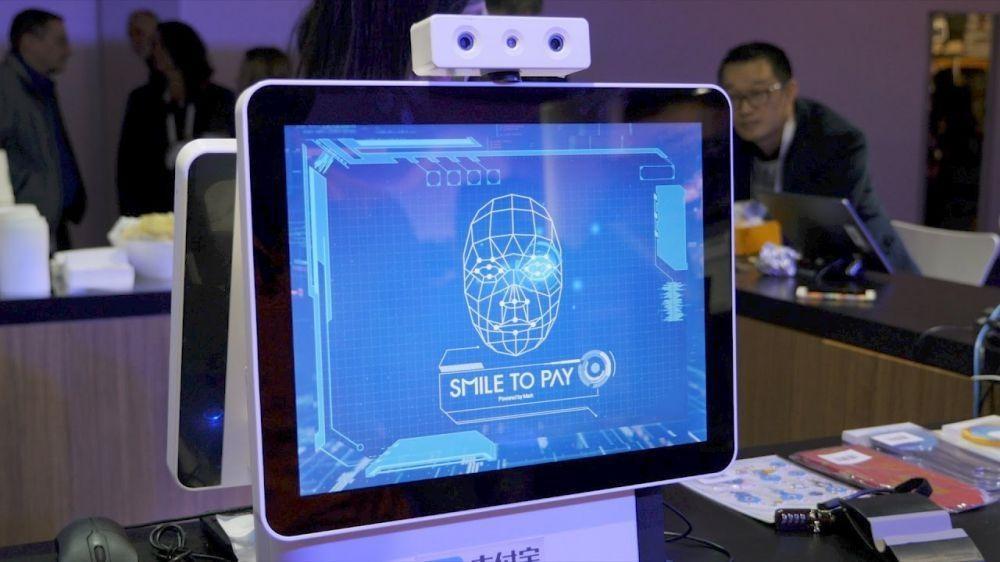 Smile to Pay is a concept developed by Alipay. It enables users to pay quickly their food consumption through a combination of facial scanning and mobile phone input. For the time being, Alipay is only offering the Smile to Pay option at the lone KPRO restaurant.
NFC payments have been slow to increase in North America, and in many aspects of FinTech, China has become a leader. As Apple's iPhone 8 will finally integrate facial recognition into its device, Alipay has been experimenting with this for years. Alibaba's contribution to the future store may end up being as significant as Amazon's.
Ant Financial, which operates the Alipay electronic payment platform used in Alibaba's Taobao and Tmall online shopping sites, has rolled out the world's first commercial application of a payment system that identifies payers using facial-recognition technology. Alipay has launched its new facial-recognition payments technology for commercial use.
"Smile to Pay," the first service of its type, debuted at a KFC's new, healthy-food concept restaurant, called KPRO, in Hangzhou. With it, Alipay users can authenticate their payments through a combination of facial scanning and inputting their mobile phone numbers. That means they won't need to break out their wallets—or even smartphones—anymore.
For the time being, Alipay is only offering the Smile to Pay option at the lone KPRO restaurant. Alibaba's Tmall Genie is an Alexa and Google Home (Google Express) competitor that is also ahead in voice authentication. It's run by the AI of the AliGenie voice assistant, and along with Samsung's Bixby is trying to keep up with Google Assistant, Siri and Alexa. Samsung had acquired Viv, for $215 million in early 2017.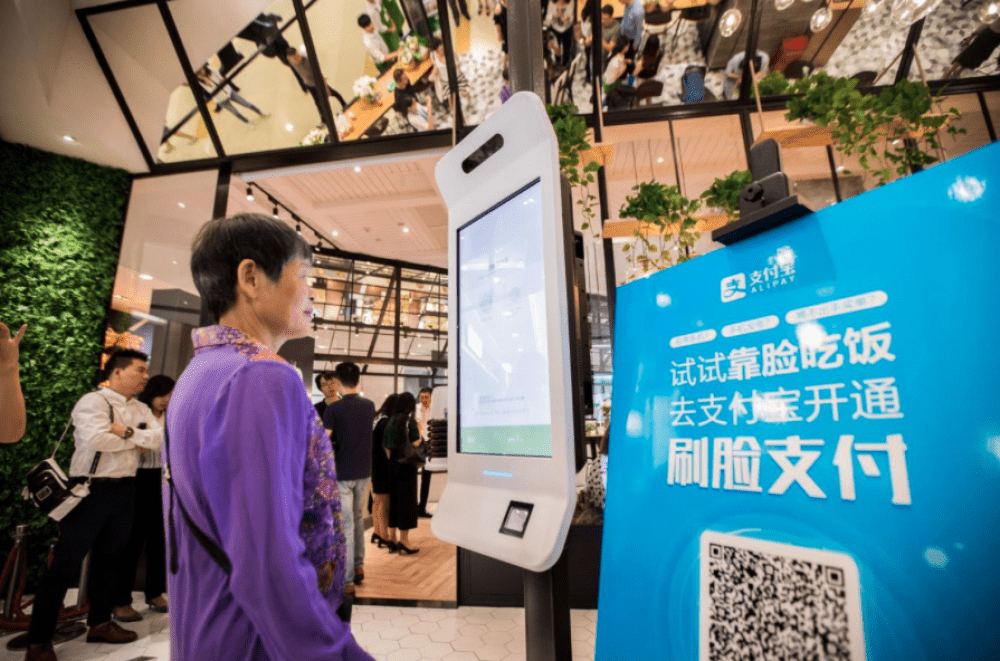 The Smile to Pay technology has reached a level of accuracy and security that should put Alipay users at ease. The multistep process of one to two seconds of facial scanning uses a 3D camera and a "live-ness detection algorithm" to guarantee a user's identity. For example, the algorithm can detect shadows and other features that can only come from living beings, thereby blocking photos or video that might be used by someone trying to hijack a person's Alipay account. The addition of the phone-number check further ensures the security of transactions.
Alipay will also offer loss coverage in the event of theft of a customer's Smile to Pay account. Will NFC or Facial recognition or QR codes win the global payment battle? Consumers have more options than ever not have to carry cash. In China the US$5.5 trillion market for mobile payments are dominated by WeChat and Alipay, much unlike the fragmented western market. This means China can lead in terms of AI being trained on easily accessible consumer data.