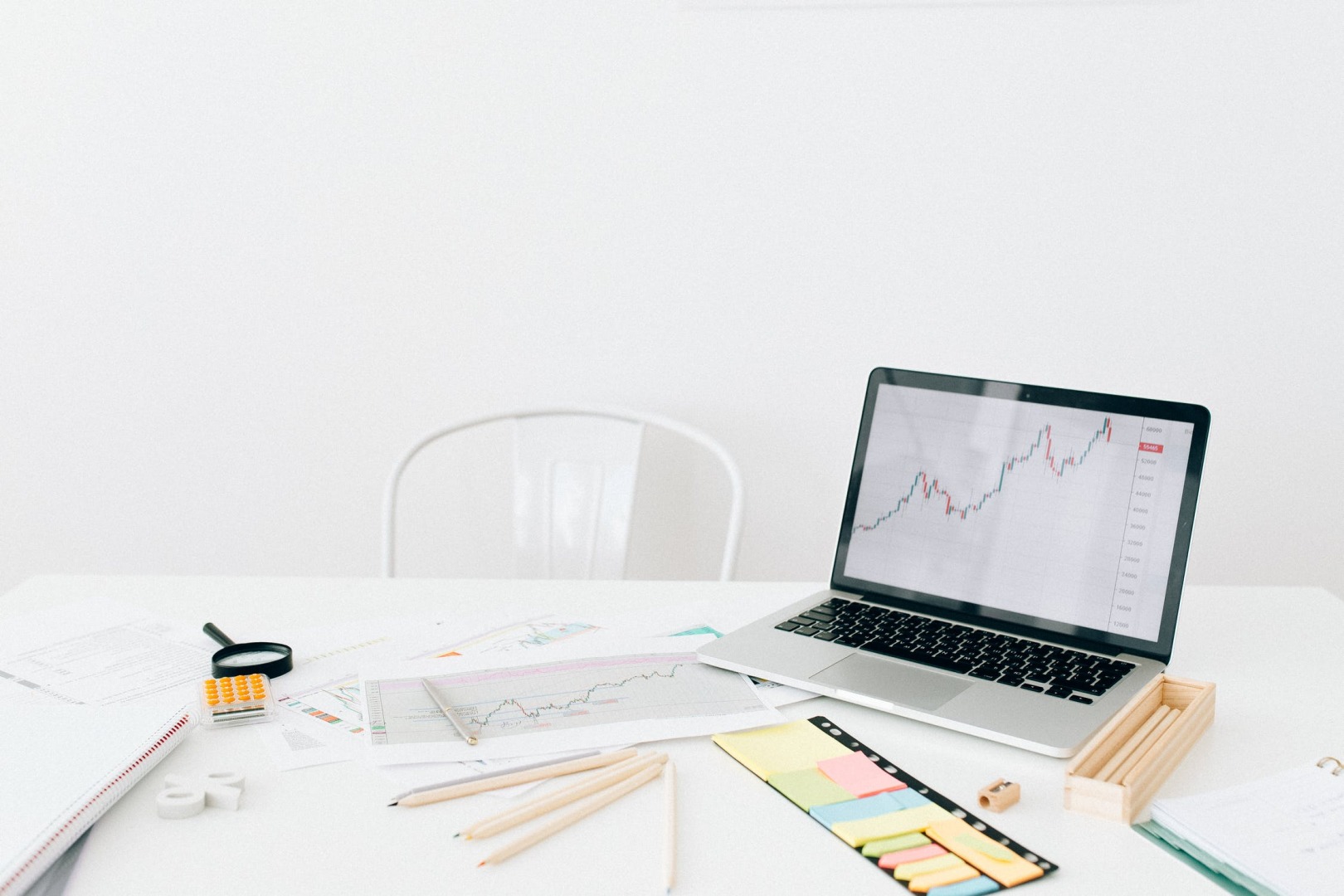 Exness isn't a scam. It's a legit forex broker, authorized by the Financial Sector Conduct Authority (FSCA) in South Africa.
It has many affordable offers and tools that's why many traders prefer using it.
What is Exness?
Exness is an international CFD and FX brokerage firm providing trading services all over the globe since 2008. It has three main offices in Cyprus, Seychelles, and the UK.
Exness is a reliable brokerage firm that gives you 24/7 customer support.
Steps to Login to Exness
Opening an account in exness is very simple. Here are the steps to follow:
New Personal Account
Visit the Exness homepage.

There will be an option of the new account, under that put your email address, password and continue.

Verification is the most important step.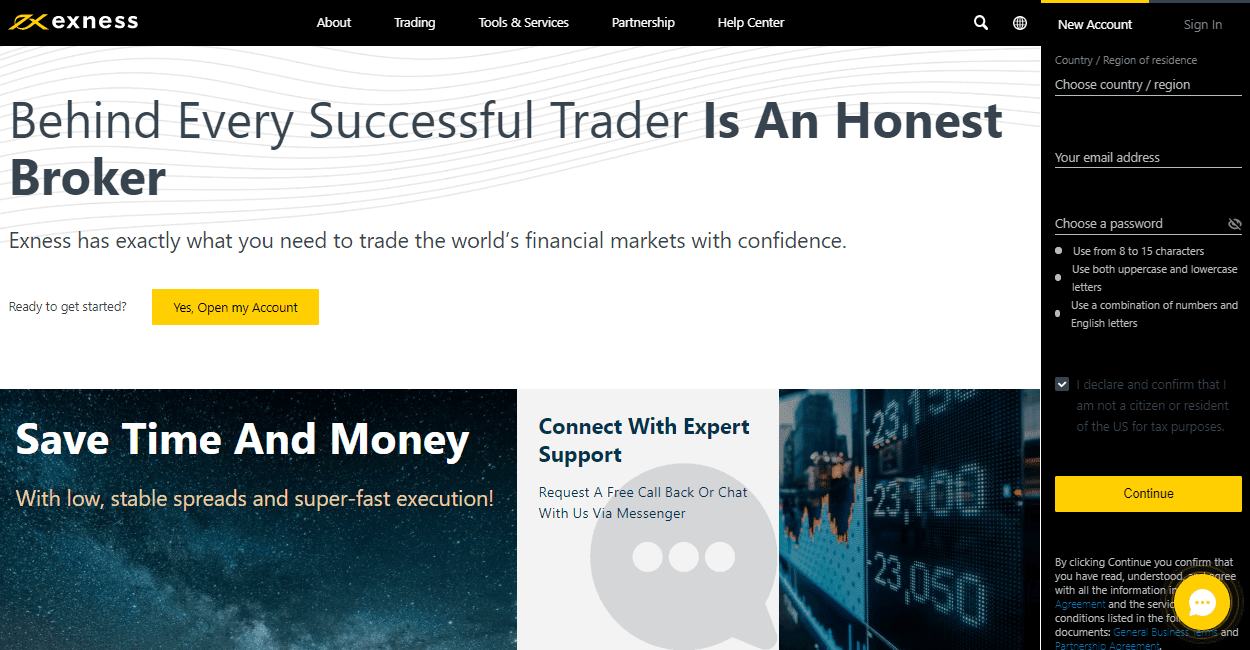 You can open your trading or demo account in your account. Here are the steps to open a trading account.
Trading Account
You can open your trading account from My Accounts.

There will be the option of a real or demo account

There will be an option for selection between MT4 and MT5 trading terminals.

You can set leverage up to whatever point you want.

After this, you have to choose a currency that is suitable for you.

You can set a nickname for your account.

Set a password and your trading account will be shown in the "My Accounts" section.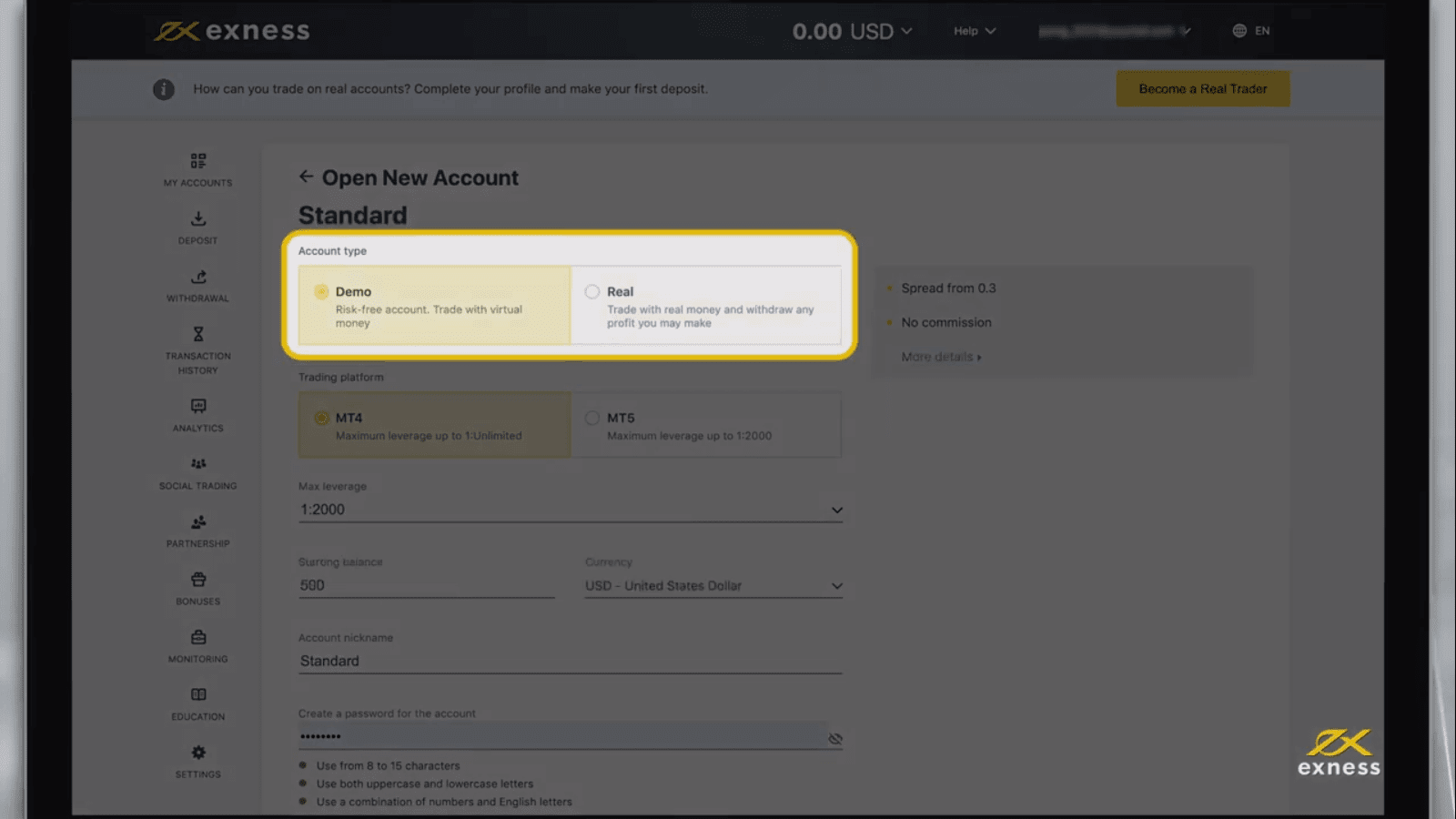 Demo Account
There is a demo account in the personal account through which you can gain experience by trading without investing real money. It's especially for beginners and when you will gain confidence to bear loss then you can start using a trading account.
Exness Regulation
Is Exness regulated or not? Here is the complete answer: It's a 100% legal and regulated brokerage firm that has been certified by the authorities where it works.
Exness has been licensed by:
Exness Cy Ltd. ~Authorized by CySEC (Cyprus) registration no. 178/12

Nymstar Ltd. ~Authorized by SFSA (Seychelles) registration no. SD025

Exness UK Ltd. ~Authorized by FCA (UK) registration no. 730729
Is Exness Trustworthy?
Exness has been trading since 2008. It has been providing its trading services to over 130 countries so it's reliable and trustworthy.
It is authorized by FSCA, CYSEC, CBCS, FSA.
Leverage
Leverage is very risky but it is one of the best features of Exness. Leverage is in the form of ratios like 50:1, 500:1, 100:1 but Exness can give up to 1:2000 leverage on a standard account.
Exness can give leverage depending on the country's basis and assets type.
Minimum Deposit for Exness
Exness needs only $10 to deposit in the account for trading for non-Vietnamese traders and $15 for Vietnam traders. You can have $1 for opening an account but the price may vary with the type of accounts as the professional can take $200.
The authorities require the app to keep traders' accounts separate from brokers and only traders can conduct it. It's for the account security of the client. In case the company collapses, Exness gives its clients compensation funds. Exness brokers are involved in such compensation schemes and funds.
Types of Accounts
These are the simplest accounts and reachable for all the traders. The minimum deposit can be only $1. In standard type, MT4 and MT5 both terminals are present but standard cent only have MT4. The leverage for these terminals is MT4 1:unlimited and MT5 1:2000. The margin call is 60% for both of them.
Professional accounts are recommended for more experienced traders.
Exness Pro Account
It gives traders very suitable and attractive offers like you can trade up to millions of dollars without any commission, there is unlimited leverage, you can trade up to 120 different currency pairs, you can trade with silver, gold, Bitcoin.
Exness Zero Account
It is also referred to as Electronic Communication Network ENC. This account will allow you to trade with experienced investors and traders. The account gives zero spreads. Low-capital traders and trade by just depositing $200 whereas other platforms require a lot more than this for trading at a high level.
Exness Raw spread account
Raw spread was launched in 2019. It has some resemblances with zero account but there are some basic features of raw spread account.
The minimum deposit is $200 for it

It has unlimited leverage.

The commission per plot is $7.
Customer Support
One of the main reasons for Exness recognition is its customer support. It is present 24/7 with English and Chinese languages. On the other hand, it is present 24/5 in 11 languages. Their network is very strong and supportive. If you find any problem, you may call or email for a quick response.
Research
For any trading platform, research and education are important. Exness is a huge brokerage firm, before trading with them it will be very effective to learn and get enough knowledge about their offers, fees, leverage, and other strategies. In the future, if you find any problem the research will help you to get through it. As I have said before, about the authentication of Exness still you have to do your research before starting trading with them.
The demo account is provided by exness to get experience without investing real money.
Conclusion
Exness represents a great place to start trading forex for any beginner trader. Brokers play a very significant role to trade CFDs so it is necessary to find a regulated broker. Exness is reliable, authorized, and regulated by FSCA, CySE, FCA, SFSA. A newly opened branch of Exness in South Africa which is authorized by Financial Sector Conduct Authority FSCA deals with trading services and new clients.


This article is for informational purposes and should not be considered as an investment advice. The opinions in this article are the author's own and do not necessarily reflect the views of BBN Times. Contact your personal financial advisor before carrying out specific transactions and investments.