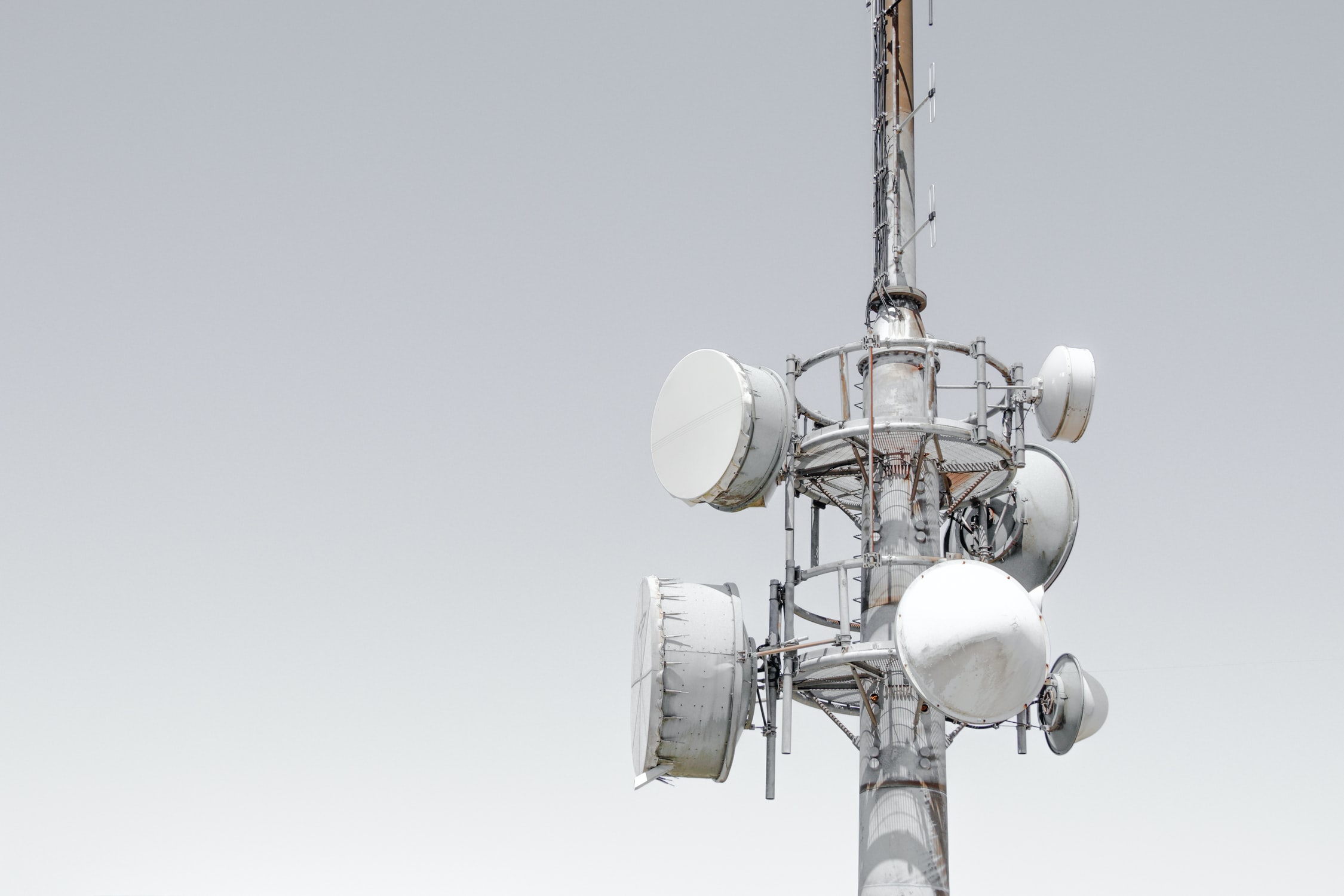 Jio is the subsidiary of Reliance Industries headquartered in Mumbai.
The beta testing of the company was done on 27th December 2015 on the 83rd birth Anniversary of Dhirubai Ambani and became publicly available on 5th September 2016. Currently, they are the largest mobile network operator in India and third largest network operator all over the world after Bharti Airtel Limited and China Mobile Communications operation.
Jio's plans shook the telecom sector in India. They brought free internet providing 4G service through Voice over LTE Technology and created a customer base which shook all the major network operators in India as people started leaving their services. Once Jio started charging prices for the services it provided very cheap plans to gain more and more customers and have affected the sector completely and broken down the market control of Airtel, Vodafone and Idea by their efficient and effective services.
Facebook — Jio Deal
Facebook's investment and corresponding valuation is higher than the average Rs 4.2 trillion enterprise value given to the company by top brokers like Citi Investment Research, Kotak Institutional Equities, JP Morgan India and Goldman Sachs India. Valuation by Jefferies suggests that Facebook expects Jio's EBITDA to double from current level.
The stake which effectively cost the company about Rs 18,000 crores (a 10% stake) is now being sold for over two times that amount (Rs 43,574 crores). For Facebook, it means access to over 370 million JIO subscribers, a partnership with one of India's largest tech companies with a play in telecom services and infrastructure, cloud storage (JioCloud), digital entertainment (JioTV and Jio Cinema), payments (MyJio), communication (JioChat), cybersecurity (JioSecurity), E-commerce (JioMart), health tech (JioHealth-Hub) and IoT (JioMotive for smart car connectivity), and the opportunity to launch new products (e.g., Lasso) through Jio's vast customer network.
This deal makes Facebook, the social media giant, the largest minority shareholder in the Indian telecom network. It also marks the largest investment for a minority stake by a tech company in the world, and the biggest foreign direct investment (FDI) in India's tech space. However, WhatsApp and Jio will remain independent entities with their own business models and compete where necessary, in line with the respective business models, and collaborate in other areas where they see synergies. Implications for rivals like Amazon and Flipkart and should spark healthy concerns from a regulatory perspective for India's consumers.
Reasons for Facebook's Investment in Jio for 9.99% Stake
1. Jio Mart
Mukesh Ambani in the announcement about the Facebook investment in Jio mentioned their plans to come up with Jio Mart and the use of 400 million users for the same. Jio Mart is basically a venture by Jio to connect various Kirana shops through Whatsapp with their customers which makes people order their daily items through Whatsapp itself and do not need to make any extra efforts to travel to the shops as the shops will be delivering the products which helps the Kirana shopkeepers to grow their business, generate employment for the delivery persons, save time and money for the customers by ordering through digital media. Given the competition and winning the trust of the customers isn't that easy this product will take time to grow and can be a little risky. This can be a great opportunity for both Jio and Facebook to grow in the E-Commerce sector and give competition to Amazon and Flipkart.
2. Regulatory Problems in India
Facebook has tried to partner with Jio to reduce the regulatory problems it could have faced in India especially given Reliance and Ambani's influence and very strong relations with huge personalities in the country which can help them get their work done easily given the fact that as the world is facing an economic slowdown due to COVID - 19 countries would prefer to have an economy which promotes local products and companies more, that their economy can grow. Facebook has invested in 2 other companies in India and tried entering the Indian market completely with the concept of net neutrality but due to regulatory problems and a lot of customers voiced their opinions against it, hence they had to cancel this plan completely and this time they needed a strong support and working with Jio along with the support of Mukesh Ambani in India already solved half of their problems in India.
3. Debt Free Company
Mukesh Ambani declared his aim for making RIL Net Debt Free by the end of 2021 March and it might be accomplished in some time. Due to the crude oil crisis the chances of RIL receiving an investment from Saudi Aramco have fallen down drastically which was supposed to be equal to be a 20 % stake in the company but now that the company has received an investment of 43,574 crores it will be a huge boost for the company to become net debt free as Jio would only be keeping 15,000 crores for their operations and investments and the rest of the amount will be used for RIL to become net debt free but this situation is possible when we consider a little optimistic scenario as in the current situation the product and selling of a lot of products is stopped due to the nationwide lockdown which might create huge losses for the company, and they might need the money to cover up for it or might have to borrow more funds. Reliance Infocomm Limited also plans to go Public to raise more funds to finish the debt of the company.
4. Access to Data
Facebook and Jio both benefit as they get access and a customer base with many people. If Jio is successful with its venture of 'Jio Mart' it will be a huge benefit for Facebook as well as they would be able to understand the Indian consumers, their consumption patterns, their preferences and get a great feedback which can help them improve themselves and in advertising to attract more customers by understanding their needs significantly with their analysis. But this would not just help Facebook with data but also benefit Jio with data as well as Jio could gain global prominence using Facebook tool and their data and investments. Jio can get access to data related to the number of likes a particular product might get on Facebook/Instagram and come up with it to attract many consumers. After WhatsApp was bought by Facebook they showed WhatsApp as an affiliate to Facebook which helped them share data between WhatsApp, Facebook and Instagram since they are affiliated to Facebook. Facebook might adopt this technique with Jio Mart or any of the Jio suite apps to provide them more data and get a proper share of returns and profit because of their favor and investments.
5. Digitalization Movement
India has been going through a digitalization movement over the last few years. It initially got a boom with the Prime Minister promoting online payments at the time of demonetization and continued with large number of consumers ordering products through E-commerce websites in India. India has 400 million WhatsApp users and Facebook has 300 million users and such collaboration in a country going through a digitalization movement is a win - win situation for everyone. This will also help to grow businesses and entrepreneurs to develop along with the digital and analytic tools which might come up with this collaboration.
6. Competition from TikTok
Facebook is facing a strong competition from the Chinese app TikTok, which is facing a sharp rise in number of customers which has now reached 250 million users which is a very strong competition to 300 million users of Facebook because some Facebook accounts have been made fake and a lot of people have made 2/3 accounts and giving the sharp rise of users for TikTok, there might be a chance that they take over Facebook in India.
In a study TikTok was declared the 2nd most popular free app downloaded in 2019 and given the current pandemic a lot of people are actively using TikTok to stay at home and pass time which is a huge problem for Facebook. Facebook has also come up with a similar app Lasso. Given all these uncertainties and the strict competition it faces from TikTok, the support of Jio and Mukesh Ambani in India is a huge thing for facebook to capture the Indian market again and defeat their competitor TikTok.
7. Affiliate Marketing
Jio's privacy policy states that they can share personal data of the customers with its affiliates if necessary for activities like advertising or any other promotional activity. Also, when WhatsApp was acquired by Facebook it was clearly mentioned by them that they will be sharing their data with Facebook since they are an affiliate to Facebook and given such strategies and policies of both Jio and Facebook, it is very evident that they both are going to use this loophole. Through affiliate marketing Jio and Facebook will be sharing customer's data with each other that both the businesses can expand significantly.
8. Virtual Reality, Internet of Things and 5G Technology by Jio
Facebook also wants to develop a partnership with Jio to be the key to future technological plays in Virtual Reality and Internet of things through the 5G Technology. Jio has developed its own 5G Technology recent to boost up itself but only need the approval from TRAI and once it gets done they can work on it with full force along with a huge experienced partner like Facebook who has already made investments in Japan for Virtual Reality and Internet of things using the 5G Technology tools. Telecom has been heavily regulated in India but companies like Jio and owners like Mukesh Ambani do not face many problems due to the relations and trust in the company which gives Facebook easy access to 5G Technology and tools in India to grow.
9. Super App Ecosystem
Given the current scenario Jio being a partner with Facebook can launch a super app ecosystem properly, enhancing its suite of apps which failed earlier and the new apps like Lasso brought up by Facebook. The app's ecosystem can include WhatsApp along with Jio Pay as WhatsApp Pay had been facing difficulties earlier with compliance and approval for the same but now collaborating with Jio about the same they can benefit and come up with an idea related to the payment system. It will also include Jio Cinema, Jio TV, JioCloud, Jio Chat, JioMart, JioHealth-Hub and JioMotive for smart car connectivity. There is a possibility that there's one single app which has all these features from E-Commerce to Payment system, everything covered which can be a huge boost for Facebook and Jio to increase their customer base and profits.
10. Larger Scope
Reliance has already left its local competitors behind. The Jio - Facebook deal came after Microsoft agreed to work with Jio to offer cloud computing to businesses. Facebook has the most customers in India, also given the fact that now India is the world's second largest smart phone market. Due to the effect of COVID-19, a lot of people have started to become tech-savvy and tech companies are to grow at a very rapid rate, given their demand in the current situation.
Why did Facebook not explore a similar investment earlier?
The last time Facebook tried to enter the market it did not work out as Facebook brought the program Free Basic which got banned in India as regulators didn't allow free internet that favors one company over another.
Even many people were unsatisfied with this program due to which the public also started requesting to shut the program as it weren't a great idea.
Silver Lake Investment into Jio Platforms
Reliance Industries Ltd. owned Jio received an investment of 5,656 crores for its digital operations. The 5,656 crores deal values Jio platforms like Jio TV, Jio Cinema, Jio Cloud and Jio Mart around 4.9 lakh crores. The Silver Lake deal represents a 12.5% premium to the equity valuation of the Facebook investment into Jio Platforms, a wholly-owned subsidiary of Reliance Industries Ltd (RIL).
It is headquartered in Menlo Park in California and has $40 billion in combined AUM and committed capital. Silver Lake has usually invested in famous growing tech businesses which add a huge value to Jio's market and brand value. The companies in Silver Lake's AUM are AMC, NASDAQ, EMC, Dell, Avaya, Airbnb and many more.
Including the recent rights issue for $7 billion and Investments from huge companies like Silver Lake can help RIL achieve its aim of becoming a zero debt company, which even in this very tough situation, might become possible. RIL has announced initiatives that could reduce net debt by about $13.6 billion from the reported net debt of $21.4 billion as on March 31, 2020.
The company is also facing huge losses due to the fall in oil prices and the oil sector being hit very badly which has even caused the price of RIL to fall even after such news of incoming strong investments. Such large amount of Investments will help in paying off for the losses faced in the oil sector.
The Investors and the stakeholders of the company also expect RIL to become financially flexible due to the large amount of Investments the company is receiving and their plans to go public for certain projects which will easily pay off debts and increase the funds with the company.
The reports mention that the PE giant's investment in Jio highlights the importance of India in the nations that make up the BRIC (Brazil, Russia, India, and China) nations. The deal also indicates that Silver Lake is looking beyond telecommunications business.
Vista Equity Partners invests into Reliance Jio
It is an American based private equity and venture capital firm which comes under the Vista group founded in 2000 by Robert. F. Smith and is headquartered in Austin, Texas, United States. The company focuses on financing and forwarding software and technology enabled startup business as well as passive equity investments.
Reliance Jio Platforms, part of Mukesh Ambani-controlled Reliance Industries group, has sold a 2.32 per cent stake to US-based private equity firm Vista Equity on a fully diluted basis for Rs 11,637 crores. The Vista Equity investment has valued Jio Platforms at an equity value of Rs 4.91 trillion and an enterprise value of Rs 5.16 trillion. Vista's investment will make Vista it "the largest investor in Jio Platforms behind Reliance Industries and Facebook".
Facts about the deal
· Vista's investment values Jio Platforms at an equity value of 4.91 lakh crores and an enterprise value of 5.16 lakh crores. This value is roughly the same as that of Silver Lake.
· Vista's investment will translate into a 2.32% equity stake in Jio Platforms on a fully diluted basis.
· Vista's investment in Jio Platform makes it the third largest investor behind Reliance Industries and Facebook.
· Morgan Stanley acted as financial advisor to Reliance Industries and AZB & Partners and Davis Polk & Wardwell acted as legal counsels.
Vista's vision of believing in transformative technology to create a future for everyone and continuing the process of Digitalization can be a huge boost for Jio. The aim of Jio to help small merchants, micro and small businesses and farmers can be helped through this venture between Vista and Jio given the Investment and Technology provided.
Vista has more than $57 Billion in cumulative capital commitments and its worldwide spread network represents fifth largest enterprise software company in the world.
This investment focuses on enterprise software, data and Tech Company, entire suite of Jio Apps like Jio TV, Jio Cinema, Jio Mart, Jio Chat etc along with digital platform that Jio has made which consists of Broadband connectivity, Smart Devices, Cloud and Edge Computing, Big Data Analytics, Artificial Intelligence, Internet of Things, Augmented and Mixed Reality and Blockchain.
General Atlantic invests into Reliance Jio
The company is an American based private equity firm which provides financial and strategic support for growth companies. It combines a collaborative global approach, sector specific expertise, a long-term investment horizon and a deep understanding of growth drivers to partner with great entrepreneurs and management teams to build exceptional businesses worldwide. The company believes in growth investing and only chooses a company after a strict analysis to find out whether the company has scope to grow or not in future. It is headquartered in New York and was founded in 1980 and aims to help its portfolio companies to grow globally and achieve massive success.
The company emphasizes on the following themes:
· Transition to a digital economy
· Globalization of Entrepreneurship
· Shift of Economic Growth to Emerging Markets Led by Asia.
The firm has approximately $34 billion in assets under management and has a lot of growing companies in their portfolio which are expected to generate huge returns in future. Some of them include the following:
This investment by General Atlantic is their largest investment in Asia. General Atlantic has invested 6,598.38 crores for a 1.34% equity stake in Jio Platforms on a fully diluted basis. Jio Platforms which includes a suite of apps like Jio TV, Jio Cloud. Jio Mart, Jio Cinema, Jio Chat, Jio Pay, Jio Saavn and many more to come.
Facts about the deal:
· The investment values Jio Platforms at an equity value of 4.91 lakh crores and an enterprise value of 5.16 lakh crores.
· The company has bought a 1.34% stake in the Jio Platforms.
· Morgan Stanley acted as financial advisor to Reliance Industries and AZB & Partners, and Davis Polk & Wardwell acted as legal counsel.
· Paul, Weiss, Rifkind, Wharton & Garrison and Shardul Amarchand Mangaldas & Co. acted as legal counsel to General Atlantic.
· General Atlantic's investment in Jio Platform makes it the fourth largest investor behind Reliance Industries, Vista and Facebook.
The main objective of this Investment in Jio for General Atlantic is to help Jio scale wireless connectivity and accelerate digital growth all over India. To build a consumer tech company in India, they need to be in contact with the lower level consumers of the Indian Market as they can't build a huge company by just focusing on the higher class and definitely need to reach out the lower and middle class consumers of the country which in case of Jio has been achieved by them by having 388 million subscribers. The company had discussions for a couple of years about this investment as they knew that to build a large consumer tech they need a platform like Reliance Jio.
General Atlantic in the past has invested in leading technology platforms such as Airbnb, Alibaba, Ant Financial, Box, ByteDance, Facebook, Slack, Snapchat and Uber.
This deal benefits Reliance to enhance and expand its digital platform and also for the main purpose of becoming debt free and currently the company is focusing on it a lot. The company is also seeking to raise about US$7 billion selling shares to existing holders as part of a drive to build confidence in his oil, telecommunications and retail conglomerate. The offering, set to open May 20 and close June 3, includes a promise from the billionaire and the largest investors to acquire their full allotment, plus any shares left by minority shareholders.
Summary of the Investments Received by Reliance Jio
These Investments have been a major transformation for the company to achieve its aims like bringing Jio Mart, enhancing the Jio suite apps and many others.
The pie chart clearly shows the distribution of amount received as investments by Jio for the past 1 month. There are still chances that the company receives investment from Saudi Aramco for a 20% stake in the company which will be a major boost for the company.
In total, Jio Platforms have raised 67,194.75 crores so far. The company through all these investments is trying to become debt free and has also opted for right issue of shares so as to reduce their debt and become debt free. Outlook looks promising as company is expected to become debt free.
Special thanks to Rishabh Gandhi in compiling this article. Hope you all liked reading it. Feedback will be appreciated. Thank You!


Articles & Case study on Value Investing : Jet Airways, VHL, Dhunseri Investments, NBI Finance, Ponni Sugars(Erode), Lupin, Crude Oil, Harshad Mehta, Ketan Parekh, THE TEMPLETON TEMPTATIONS!
Case Study on Options : Techno - Derivatives, Effective Option Trading
Connect on my Facebook Page : Varun Aggarwal
Free Telegram Channel for updates : Link
YouTube : Channel
Twitter : Link
Your feedback is important, don't forget!