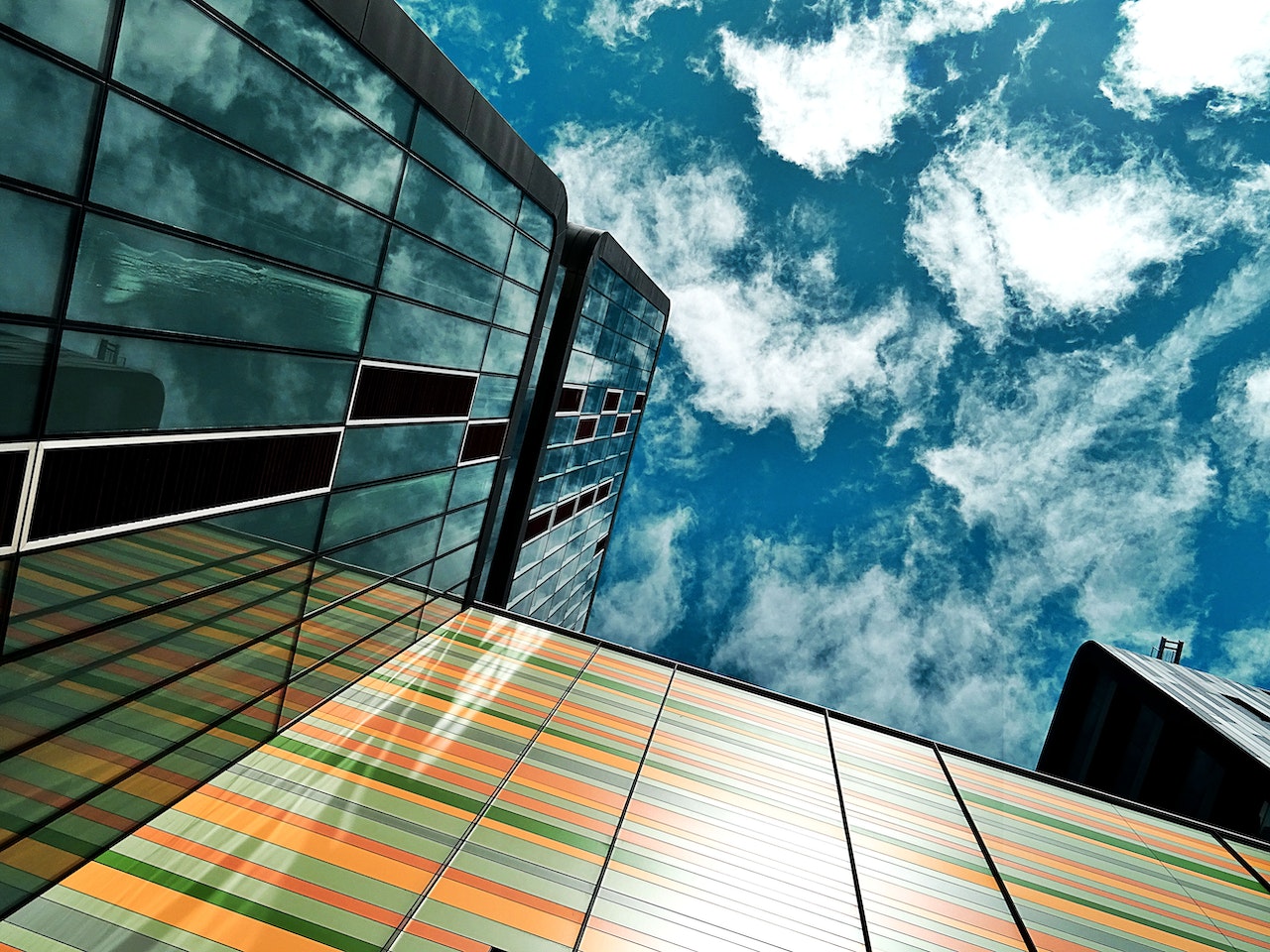 With today's unpredictable stock market — which has included all three of the major indexes falling into a bear market at different points this year — and further economic turmoil expected to result from the Federal Reserve's efforts to reduce inflation, numerous investors are looking for ways to increase their portfolio's stability, notes Kevin DeMeritt, Lear Capital founder and chairman.
Some, in response, may start to consider incorporating alternative assets, such as gold, to investment vehicles like traditional IRA accounts that frequently comprise stocks, bonds, and mutual funds — and can be fairly susceptible to economic changes.
"Gold has an inverse relationship to stocks and other types of assets," says Kevin DeMeritt of Los Angeles-based gold and precious metals firm Lear Capital. "In times of war or terrorism, usually you're going to find the markets become extremely volatile. Nobody knows what's going on from day to day. The volatility of gold is not going to be the same; it's going to give you that stability."
Factors That Can Make Precious Metal Advantageous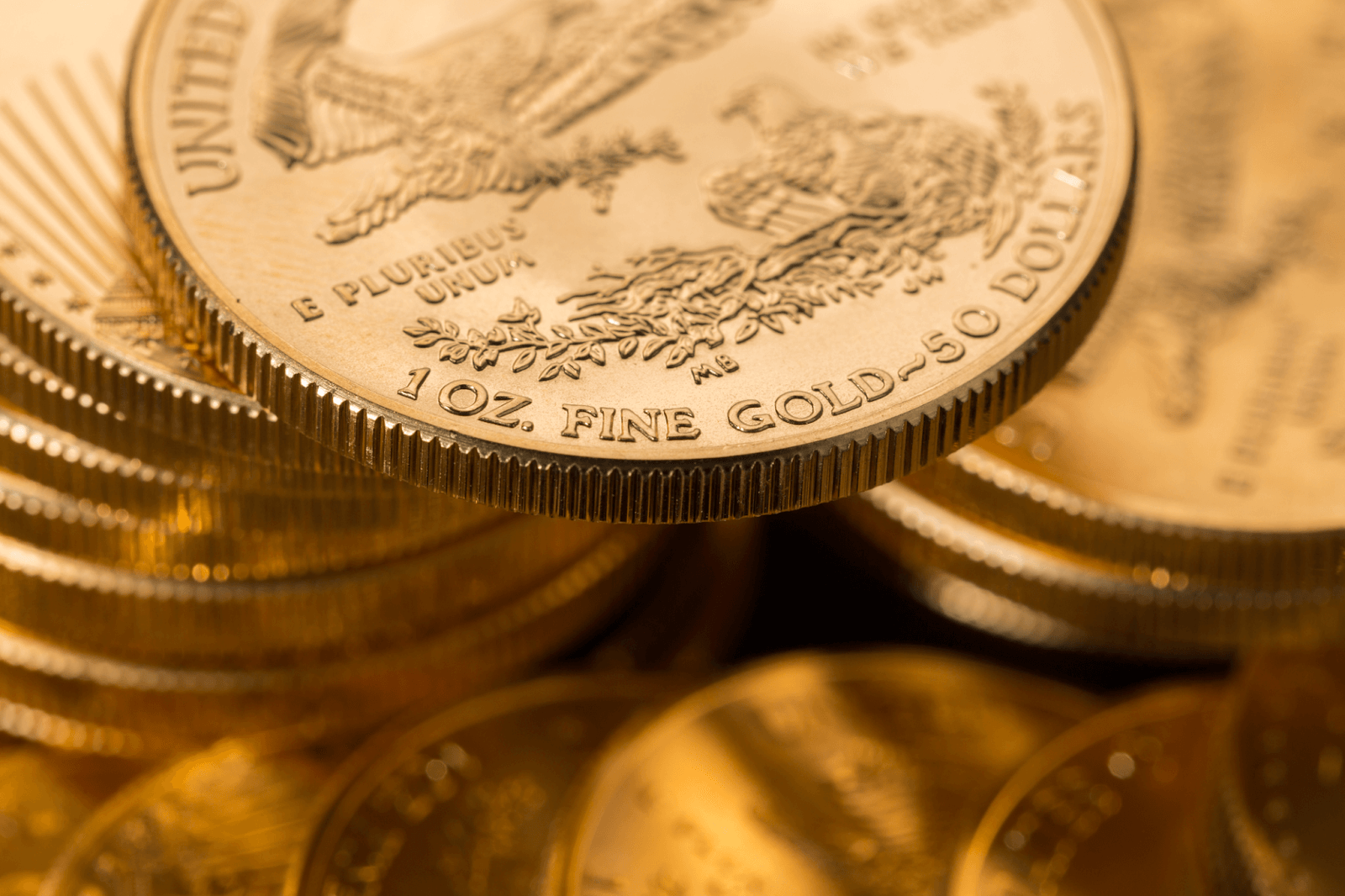 While stocks may fluctuate widely during rough or uncertain economic periods, in a number of instances, gold prices have actually increased. During the 2009 pronounced recession­, for instance, gold prices rose nearly 13% at first, and then rapidly escalated by 50% from September 2010 to September 2011, according to the U.S. Bureau of Labor Statistics.
Data actually indicates prices for precious metals like silver and gold have grown steadily over the past 20 years, essentially providing stronger returns than some other assets.
Items such as premium coins, in particular, which according to Lear Capital, have performed well in the past during recessions, may be able to help offset inflation's effect.
Investors can't just snatch up gold coins they're interested in collecting and consider them to be savings-related assets; the Internal Revenue Service's Internal Revenue Code requires gold coin investments to have certain specific qualities.
To qualify for use, for instance, in the type of self-directed IRA that typically needs to be utilized in investments involving precious metals like gold, coins can be legal tender bullion coins. They have to possess a specific fineness, though — which refers to the parts per thousand, according to the American Institute for Economic Research — of at least 0.995.
Assets that are purchased via an IRA have to be kept by a third party in a separate location; you can't directly have them in your possession. That can actually help make asset protection a simpler process, since it becomes that third party's responsibility, instead of the investor's.
Precious metals' basic physical nature offers additional security. Elements like gold are in limited supply; assets such as currency notes, on the other hand, could be printed at anytime — which can reduce their value.
As Kevin DeMeritt points out, despite the current focus on paper and digital currency, central banks are holding gold.
"Because they understand the paper and the digital could potentially go away," DeMeritt says. "It has in the past. We've had hundreds of currencies collapse or go away. Every dollar you print, the money that's already out there becomes worth less and less. But you can only mine so much gold per year. If you put an increased demand on a fixed supply, the price typically goes up. So paper money, with no fixed supply, is probably going to continue to fall — it has for hundreds of years now — and the price of gold's probably going to continue to increase."
Why Lear Capital's Founder Says Investors Are Becoming More Anxious
Investors aren't always aware they can utilize gold as an investment through a self-directed IRA. Most Americans are, in fact, focusing on defined contribution 401(k) or 403(b) plans to save for retirement, according to a report conducted by the Federal Reserve.
However, whether they're investing with those options or using others to fund their post-workforce needs, recent research suggests many consumers' current approach may not be ideal.
Despite nearly three in five Americans contributing either the same or more than last year, more than half (55%) say their retirement savings are less than they should be — an increase from 2021, when 52% felt they hadn't saved enough, according to a Bankrate tally.
Almost 35% feel they're significantly behind on saving; an additional 20% categorize themselves as being somewhat behind. A separate survey from Schroders found less than a quarter (22%) of workers who are close to retirement age have enough funds saved to stop working.
Lear Capital's IRA Portfolio Comparison Calculator can provide a visual of what impact diversifying a portfolio with precious metals might have.
Today's high inflation climate — in August, two months after hitting 9.1%, its highest point since 1981, the consumer price index for all urban consumers, a common inflation gauge, remained elevated at 8.2% — has affected investment activity, according to Kevin DeMeritt.
"It's been a long time since we've had this kind of inflation," DeMeritt says. "We're starting to see more and more people become concerned about the volatility in the stock market, which happens when you have high inflation."
Unlike previous inflationary periods that were fueled by energy issues, the continued high demand for goods in the U.S. and other related concerns may mean the stock market's wide fluctuations aren't close to being over.
"What's different this time around, as opposed to in the 1970s, is that after COVID, we have a supply chain problem," Kevin DeMeritt says. "You don't actually have as many goods as we had three or four years ago. We may only be halfway to the top, if inflation plays out like it did in the '80s — and it could be worse, actually, because the supply chain part of the inflation equation is broken."
Correspondingly, the demand for diversified portfolios that include a mix of assets — such as traditional IRAs and precious metal investments like gold — could increase.
"If you look at gold by itself, it's dramatically outproduced the stock market, and no one really talks about it," Kevin DeMeritt says. "From the year 2000, if you invested $100,000 in stocks, it would be worth around $320,000 today. But if you invested $80,000 in stock and $20,000 in gold, it would be worth $385,000 today — you picked up an extra $65,000 in your bank account just with 20% of your assets in gold."