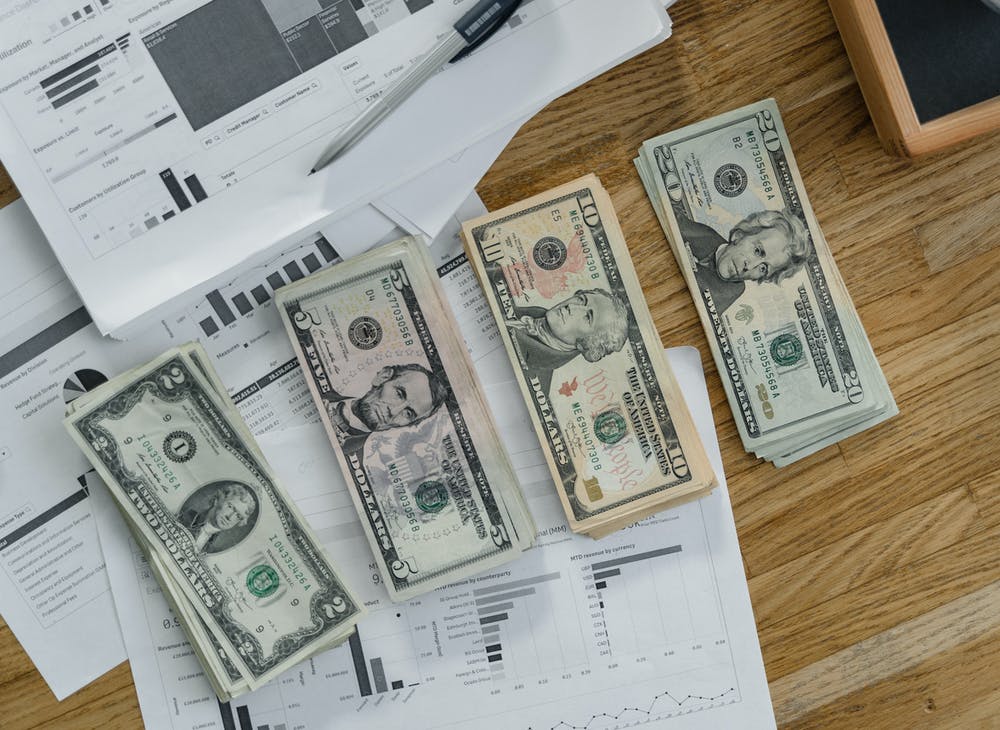 What is the smallest value transaction we should responsibly consider undertaking?
The prompt for this is my usual "three triggers", i.e. if something comes to my attention three times in quick succession, it is worth thinking about. In this case, I was introduced to two payment startups who make the case that they use the blockchain to support micropayments, one as low as 0.01 US cent or one-ten thousandth of a US Dollar.
Micropayments are relevant to content providers and online merchants who seek compensation for one-time access to things like single written articles or small services, where the use of payment cards or subscriptions is neither appropriate nor economic. The definition on Wikipedia is "A micropayment is a financial transaction involving a very small sum of money and usually one that occurs online."
The third instance was a discussion on Clubhouse last week about the use of NFTs (non-fungible tokens) using blockchain technology to collect performing rights payments for each of the many individual samples used with a DJ's set mix. Royalties for a whole track are not significant so what would be collected for a 2-second sample?
Now I don't dispute a creator's right to be compensated for their work, just that there are some transactions that do not make sense economically when their "total cost" is considered. Technology is immensely powerful and many costs have fallen over the last century, but no transaction is totally free. While the ambition of many entrepreneurs is to create frictionless transactions, this is not the same as free.
Let me clarify what I mean by "total cost". I mean the full drain on the Earth's resources required to complete the transaction. This includes the time to write and test the software involved, the resources required to build the hardware involved (it does have a limited life!), the manpower required to operate and maintain the system, the small, but finite quantities of electricity involved, the fees paid to contributing parties, etc.
While each of these may be spread across hundreds of millions of transactions, a clever economist could probably ascribe a cost to each transaction. I know that they have done a similar thing for a Bitcoin transaction and the resultant number was something like $150 per transaction. In part, this figure is driven by the rewards paid to the block miners in the Bitcoin setup. It is only sustainable for Bitcoin because those same rewards are currently paid by freshly minted Bitcoins created out of the aether (i.e. no one feels that pain right now!), but if Bitcoin matures, we will see an entirely new set of considerations. While not every blockchain is set up the same way, there will always be someone looking to make from / taking something out of the system.
My concern is how small is the minimum total cost? One would clearly not attempt to collect 0.01 cents if the cost was >0.1 cents. While we don't know what that true cost is, we can attempt to estimate an approximate figure. By way of a sensibility check, a responsible system supporting micropayments at this level would need to be something like 1.5 million times more efficient than Bitcoin! Do we believe that exists? Or could it exist?
And of course in a world where we are concerned about global warming and exploitation of the world's resources, the eventual stated cost may be something akin to an iceberg, whereby the obvious, upfront costs may be only a small fraction of the real total cost. What if some or all of the electricity was only cheap because it created disproportionate pollution or used irreplaceable resources? Maybe the manpower costs are low because they paid sweatshop rates?
I think the first question we should ask these entrepreneurs is what is their expected total cost per transaction? If they cannot answer or even start to answer that, how can they be considered to be responsible businesses?
If they can provide credible information then we need to make sure that their revenue model fits this cost level and stop talking about fantastically small transaction sizes. One would clearly not attempt to collect 0.01 cents if the cost was >0.01 cents.
As a further and closing sense check, the same Wikipedia article states "practical systems to allow transactions of less than US$1 have seen little success." So why are we even sweating on 0.01 cents?
I will finish as I started with the admonishment that just because we can, it doesn't mean we should!!!